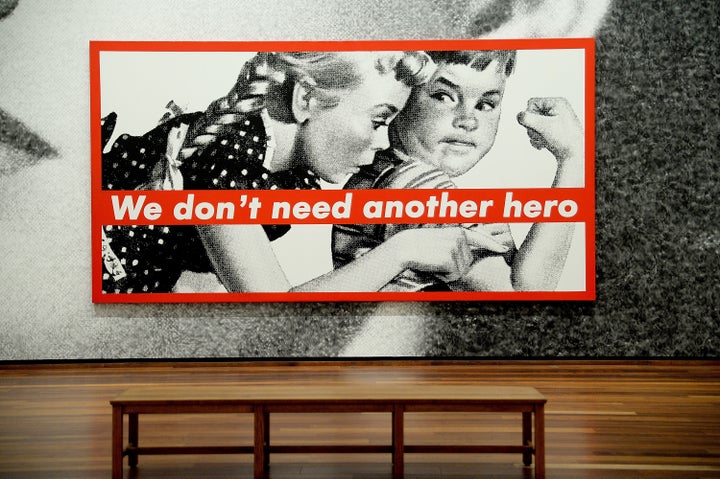 On Friday, Jan. 20, 2017, Donald Trump will be sworn in as the 45th president of the United States. In protest of the occasion, a group of 130 artists and critics have signed a petition calling for cultural institutions around the nation to close for the entire day.
The J20 Art Strike implores museums, galleries, schools, non-profits, studios, theaters and concert halls to refrain from conducting business as usual in an attempt to resist what organizers call the "normalization of Trumpism ― a toxic mix of white supremacy, misogyny, xenophobia, militarism, and oligarchic rule." Instead, creative citizens are called upon to hit the streets, protest and recalculate the role of such cultural spaces over the next four years.
"We consider Art Strike to be one tactic among others," the petition states. "Like any tactic, it is not an end in itself, but rather an intervention that will ramify into the future. It is not a strike against art, theater, or any other cultural form. It is an invitation to motivate these activities anew, to reimagine these spaces as places where resistant forms of thinking, seeing, feeling, and acting can be produced."
Given the sweeping socioeconomic disparities in the art world, the Art Strike aims to prioritize voices that are particularly threatened by Trump's impending presidency. It challenges art-world actors to protect the importance of diversity, individuality and free self-expression in a time when the future of such values remains in question.
"However you choose to respond to this call, Art Strike is an occasion for public accountability, an opportunity to affirm and enact the values that our cultural institutions claim to embody," the petition states. Artists including Joan Jonas, Barbara Kruger, Simone Leigh, Cindy Sherman, Trevor Paglen and Dread Scott are among the signees along with critics Hilton Als, Chris Kraus and Lucy Lippard.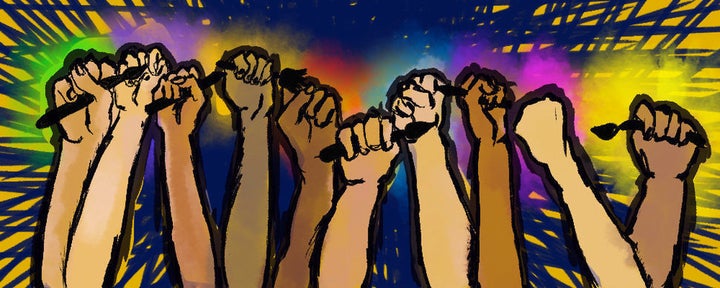 Some art institutions, however, have resolved to remain open during the inauguration day, including the Museum of Modern Art in New York and the Los Angeles County Museum of Art in Los Angeles.
Miranda Carroll, LACMA's director of communications, explained the museum's stance in an email to The New York Times: "Our entire program and mission, every day, is an expression of inclusion and appreciation of every culture."
The Outsider Art Fair will also take place throughout inauguration weekend in New York.
While most art-world inhabitants abstaining from the protest believe in both the importance of open art institutions and J20 Art Strike's overall mission, Guardian art critic Jonathan Jones strongly doubts the strike's effectiveness.
"Such a protest can only help the participants feel good about themselves. It is at best a way of saying 'not in my name,' and cannot conceivably do anything to curb Trump or ensure his electoral defeat next time around," Jones wrote in an op-ed on Monday.
He continued, "Let's face it: art and serious culture are completely marginal to American life. Trump's victory proves that. Closing museums is not likely to have any impact on those who support him. With all due respect, they might be affected a lot more if reality television shows went on strike."
Jones' comments come just after Meryl Streep used her Golden Globes achievement award speech to condemn Trump's bullying as well as his hostility toward immigrants and the press. Whether or not such acts of defiance from the creative sphere will influence the president-elect is yet to be seen, though at the very least, Streep got under his skin.
As Inauguration Day draws near, cultural institutions and creative individuals can decide for themselves whether or not an art strike is the appropriate reaction to what will be, for many, a difficult day.
But for those who decide to strike, you have some very gifted artists and thinkers on your side.
Related
Before You Go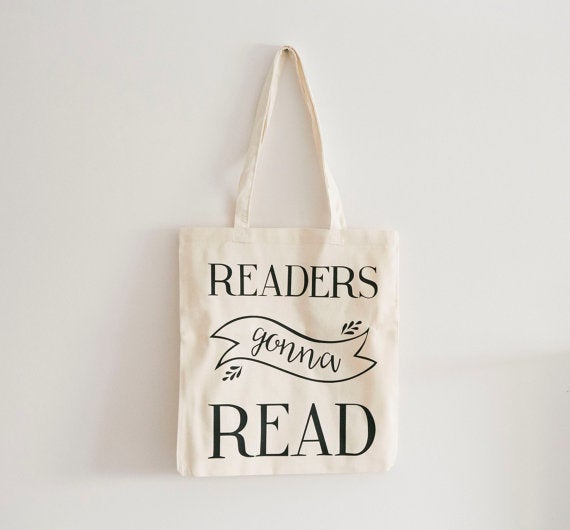 Non-Book Gifts for Book Lovers
Popular in the Community