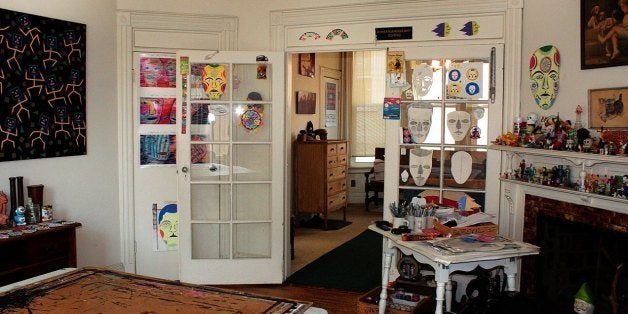 It's a simple question with an infinite and colorful range of answers, from a swarming corner of your bedroom to a tranquil space in your backyard. Whatever your artistic studio may look like, its purpose remains the same: a holy place designed specifically for the goal of making art, whatever that means.
"To have a sacred place is an absolute necessity for anybody today," writer Joseph Campbell once said. "You must have a room or a certain hour of the day or so, where you do not know who your friends are, you don't know what you owe anybody or what they owe you. This is a place where you can simply experience and bring forth what you are and what you might be."
Having a studio to call your own doesn't require tons of money, lots of space or even necessarily a door. As long as it's your sacred place, that's really all that matters. If you've yet to set up a studio for yourself, or have yet to get in it and start working this lovely day, we've provided some inspiration. Below are 44 art studios submitted by our dear readers and artists, each one unique temple to creativity.
We asked painter and Huffington Post Arts & Culture founding editor Kimberly Brooks to start us off.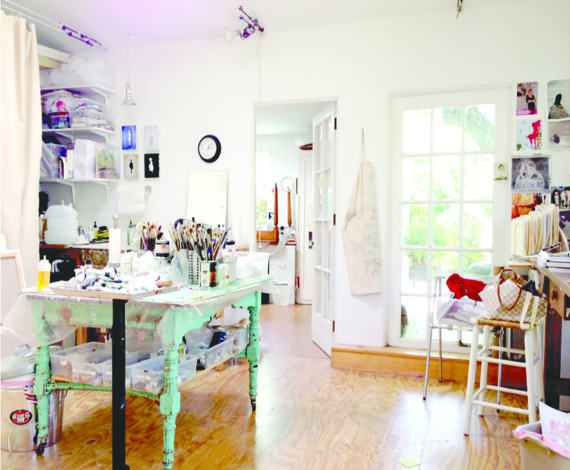 My studio is filled with light and filled with all the materials and supplies I could want in one place. A green funky table to mix and store my paints. Extra lying-about canvases for whimsical moods and flashes of curiosity are essential. I have a radio to play music, a small refrigerator to store cold drinks, a wall to hang inspirations and another for smaller oil painting studies and maquettes. It is a sanctuary I've created for myself, where there no distractions and I can lose myself in my work.
Jealous yet? Enjoy a healthy dose of #studioporn below, and after that, get your creative self back to work.
For the creatives who thrive off chaos...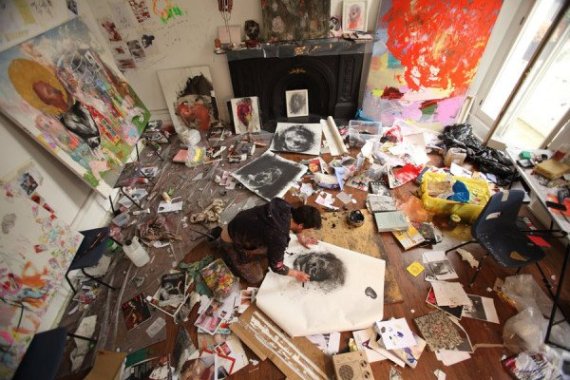 Antony Micallef's studio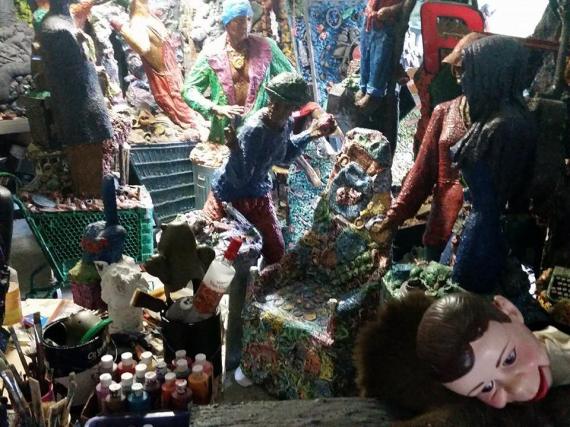 Richard J. Hinger's studio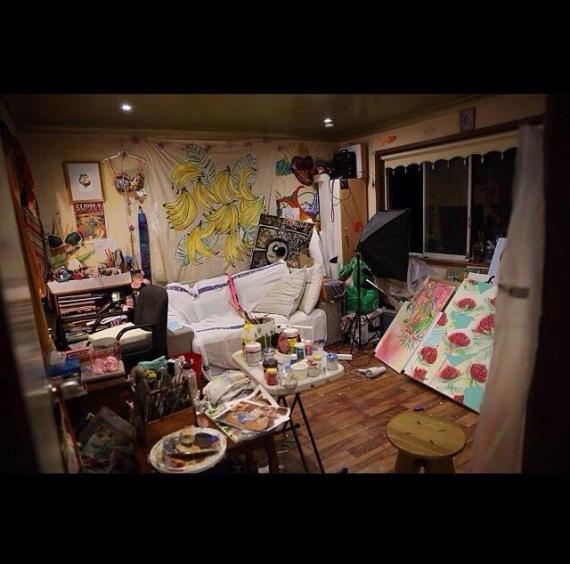 Bella Bruzzese's studio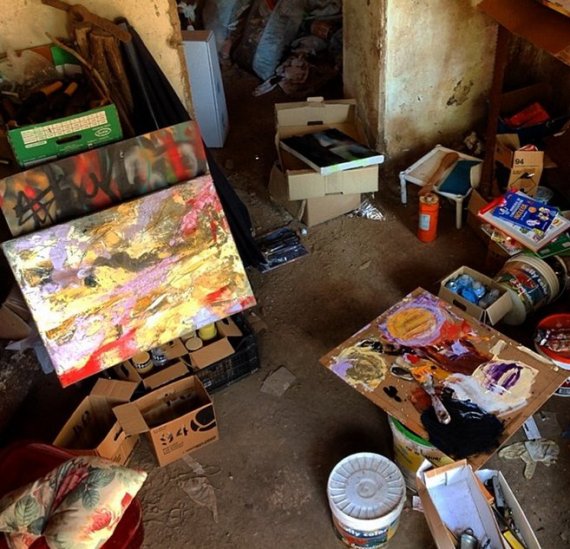 Daniel Rossi's studio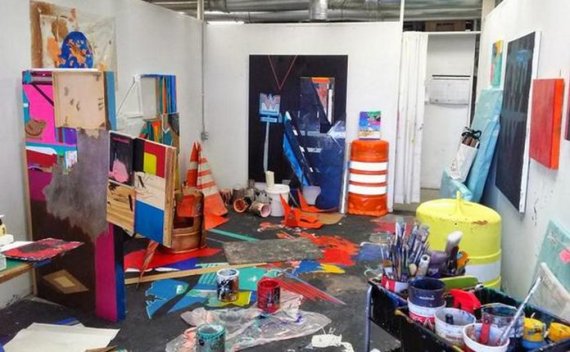 Raul Gonzalez's studio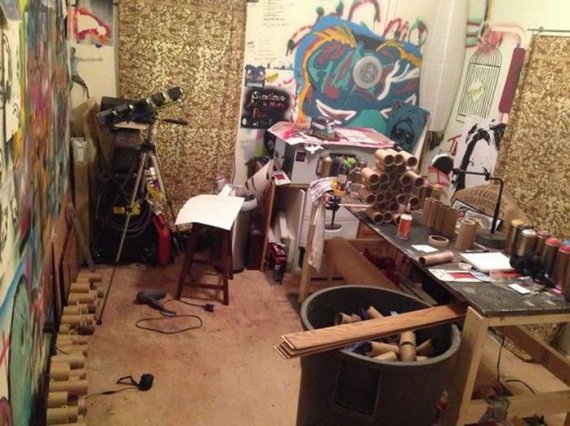 TW's studio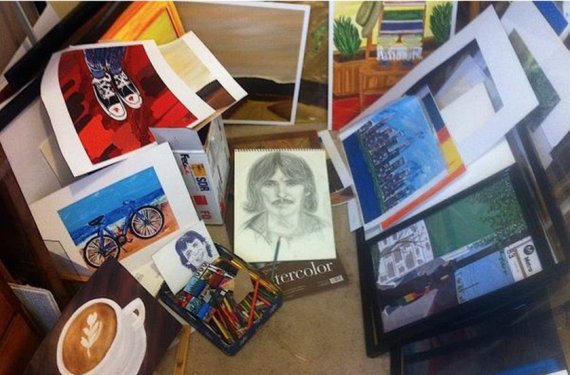 Clara Grisanegra's studio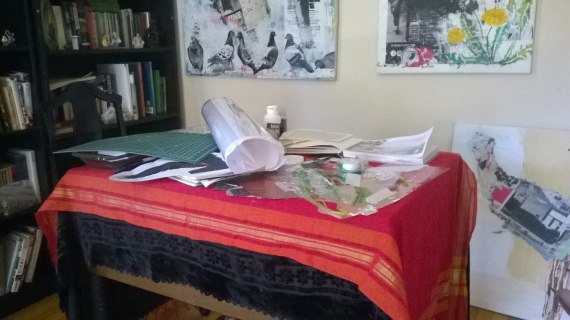 Inge Vandermeulen's studio
For the neat freaks among us...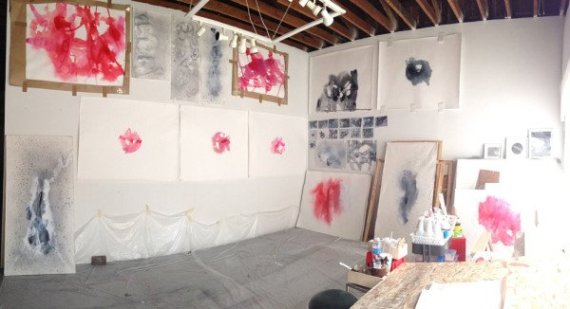 Debra Scacco's L.A. studio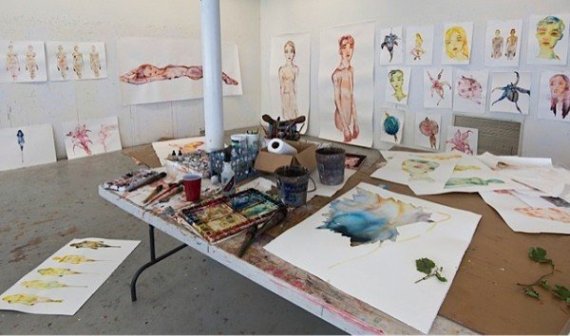 Kim McCarty's studio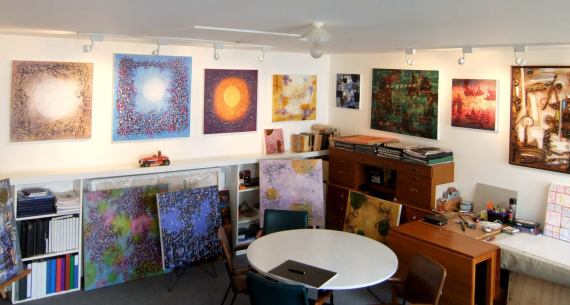 Keith Morant's studio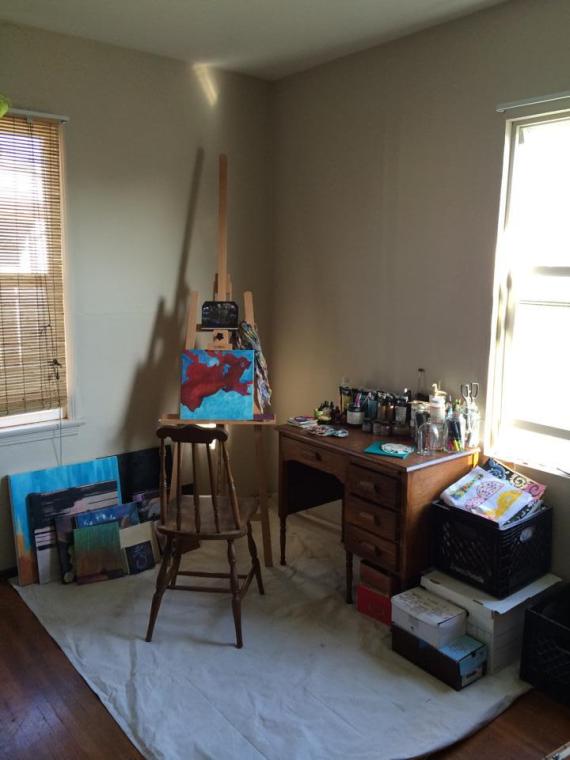 Brittany Faye Baker's studio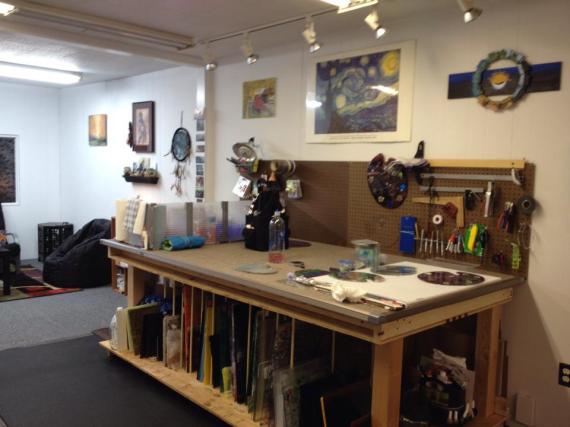 Gabrielle D'Errico's Massachusetts studio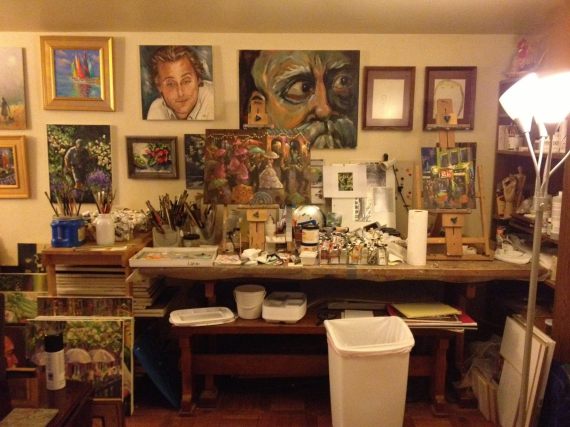 Chris Lucas' "little paradise"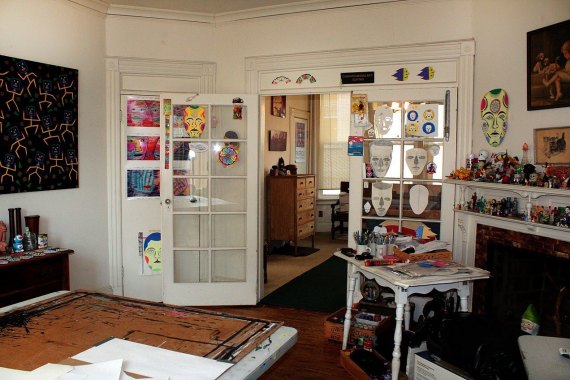 Lou Patrou's studio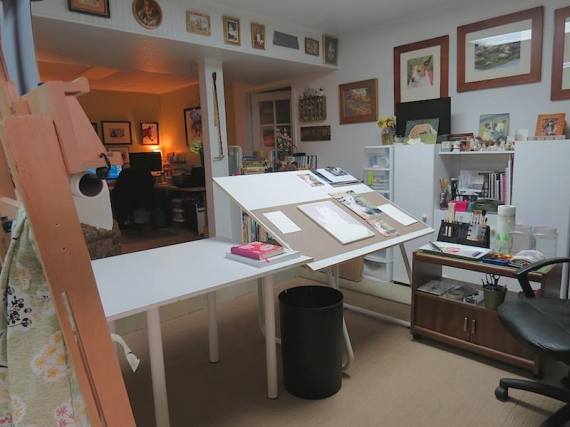 Carole Pivarnik's studio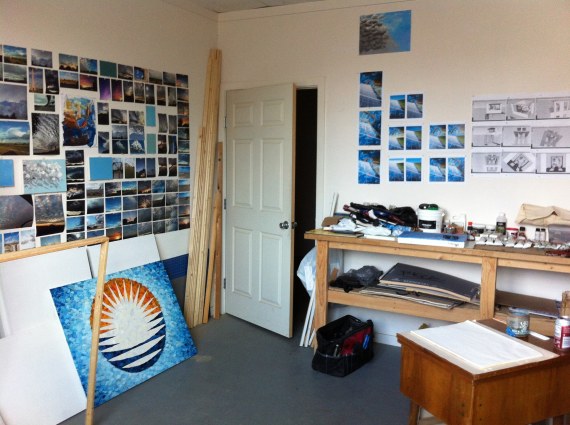 Jennifer Kennedy's San Antonio studio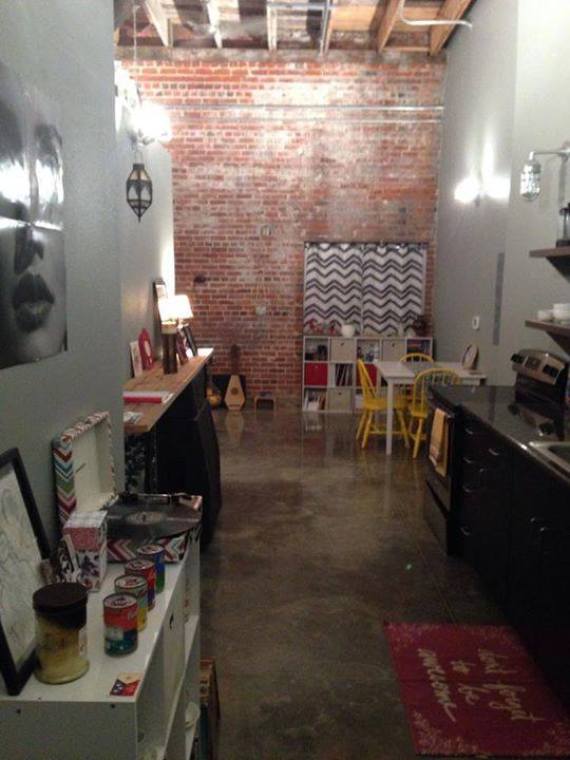 Jacob Danos' studio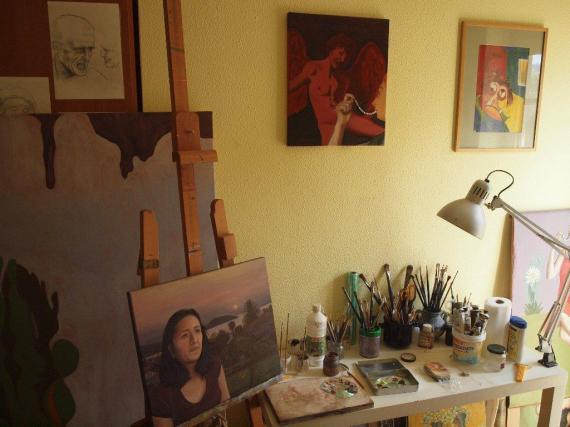 Birsen Ozbilge's studio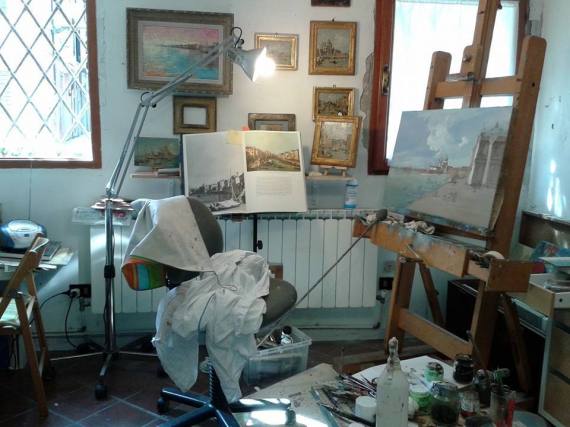 Carla Erizzo's studio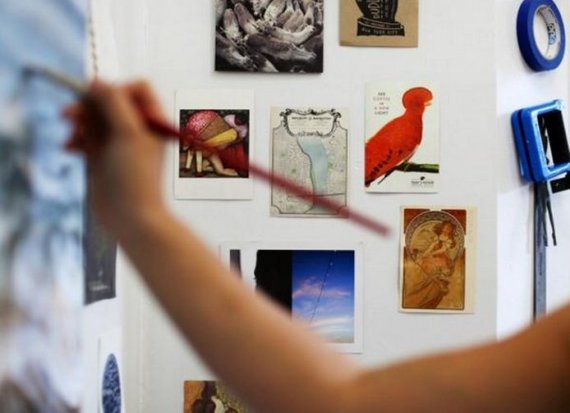 Hannah Perrine Mode's studio
For those who can't get out of the studio long enough to take a picture...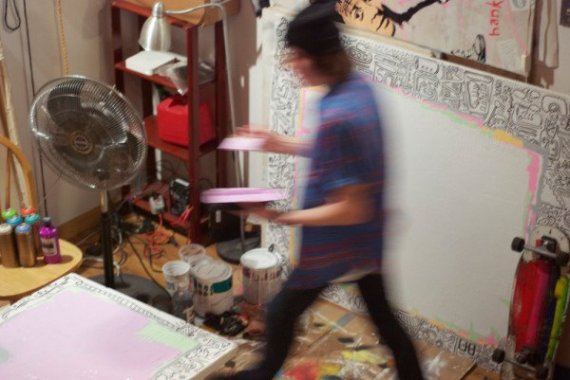 Hanksy's studio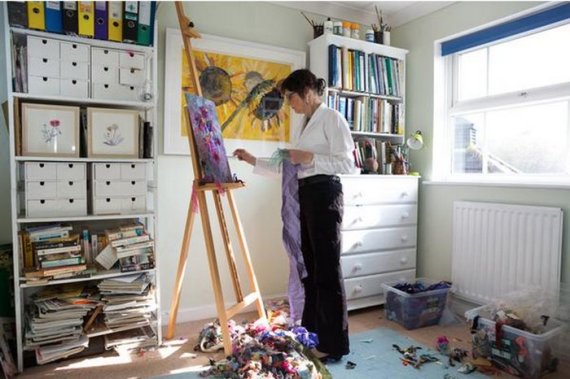 Barbara Shaw's studio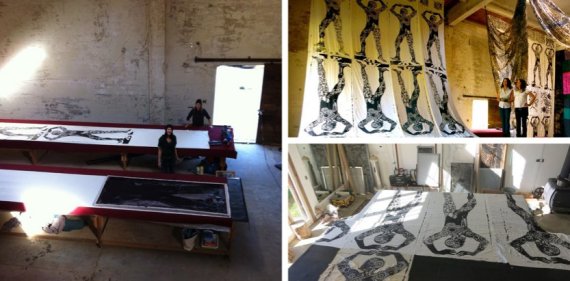 Cars Houseman and Darka Novoselic's studio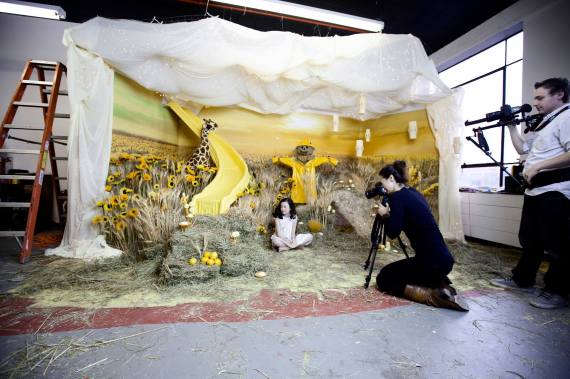 Adrien Broom's London studio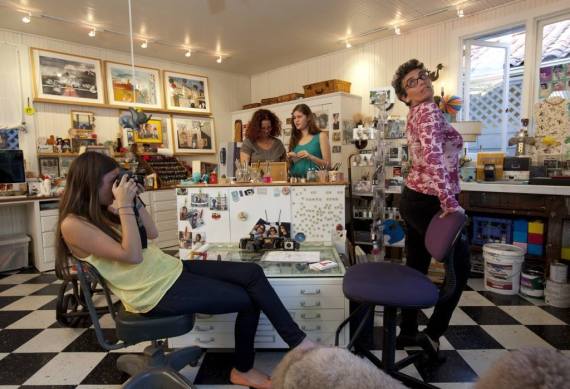 Dwora Fried's studio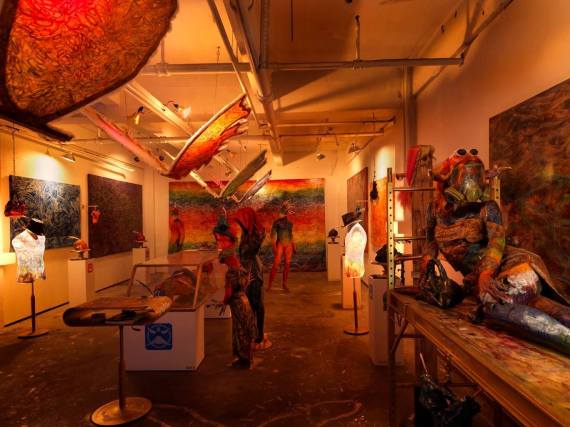 Grant Bruckner's studio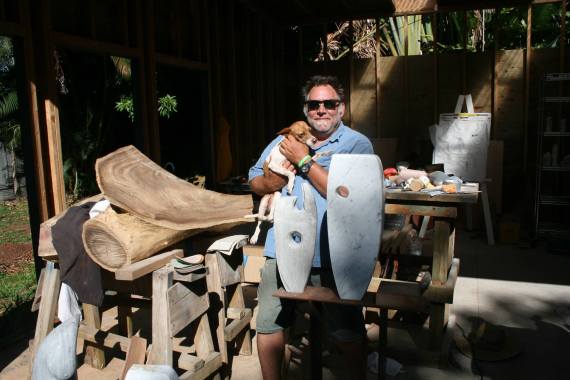 Tim Garcia's Hawaii studio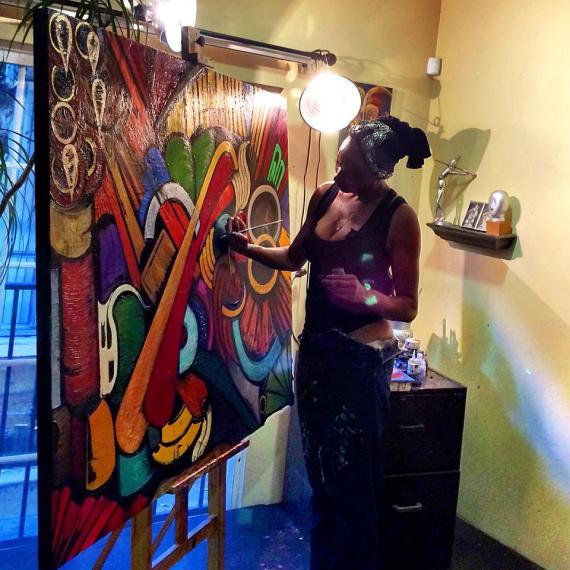 Carole J. McCoy's studio
For those who can't get their, erm, muses to get some air...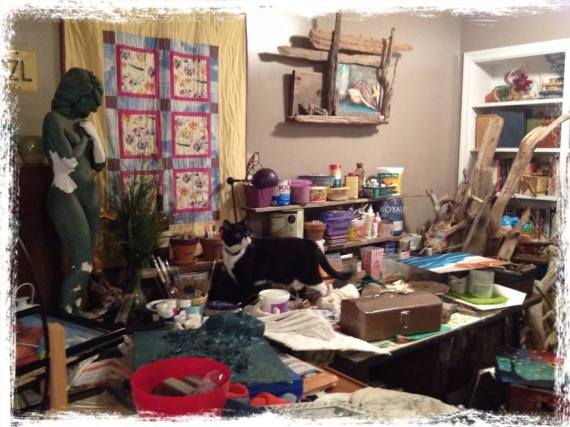 Karen Donlon Letonoff's studio, and her cat Einstein
For those addicted to color...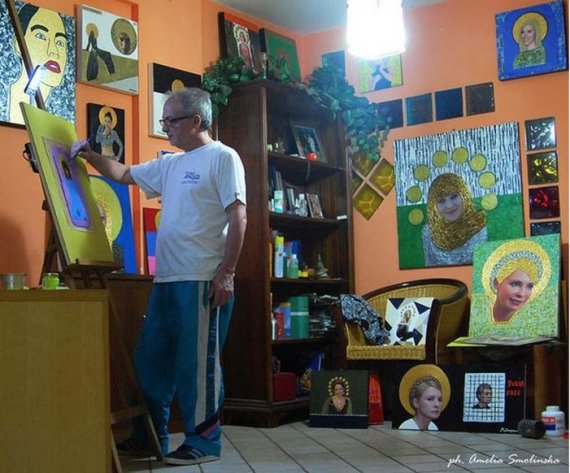 Antonio Matragrano's studio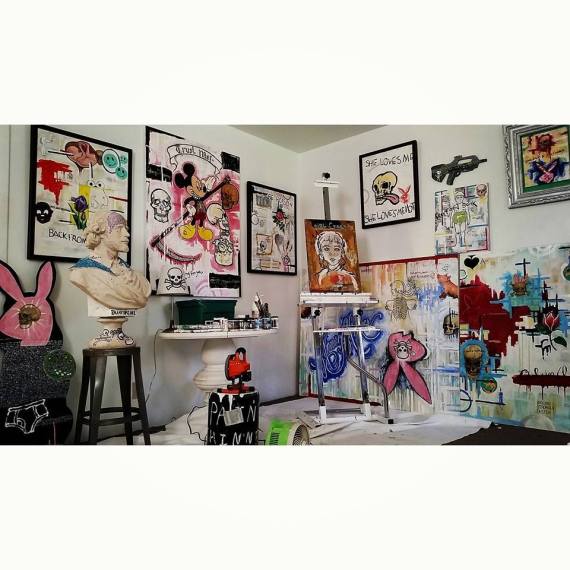 Aldo Bishop's studio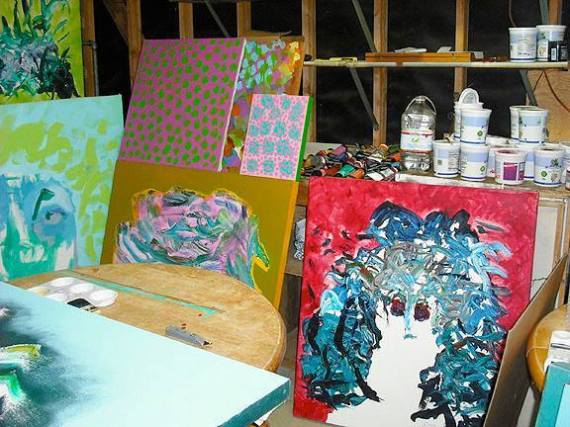 Dan Deming's studio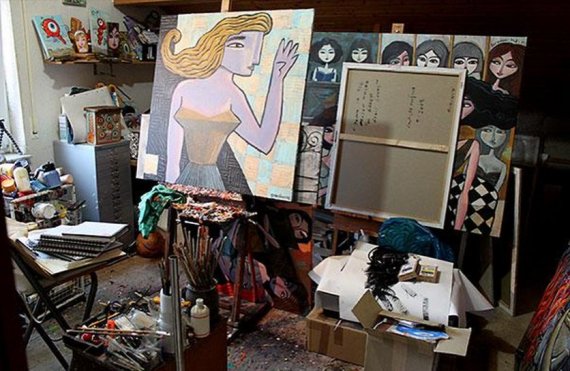 Charles Kaufman's studio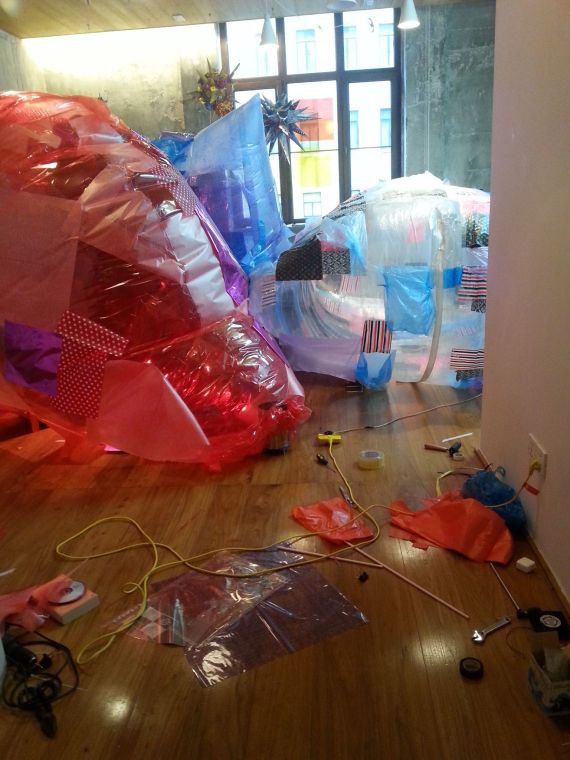 Stefano Ogliari Badessi's studio space in Shanghai
For those who prefer a more muted palette...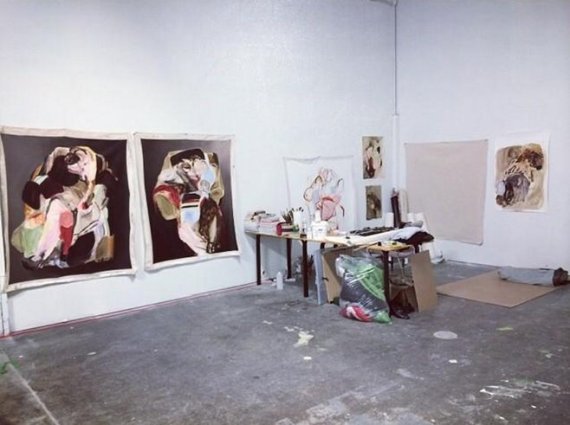 Liza Lacroix's Toronto studio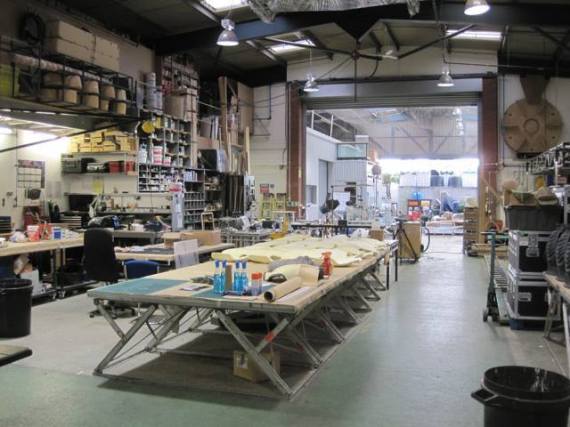 Tim Mapston's studio


Jude Fleming's Westwing studio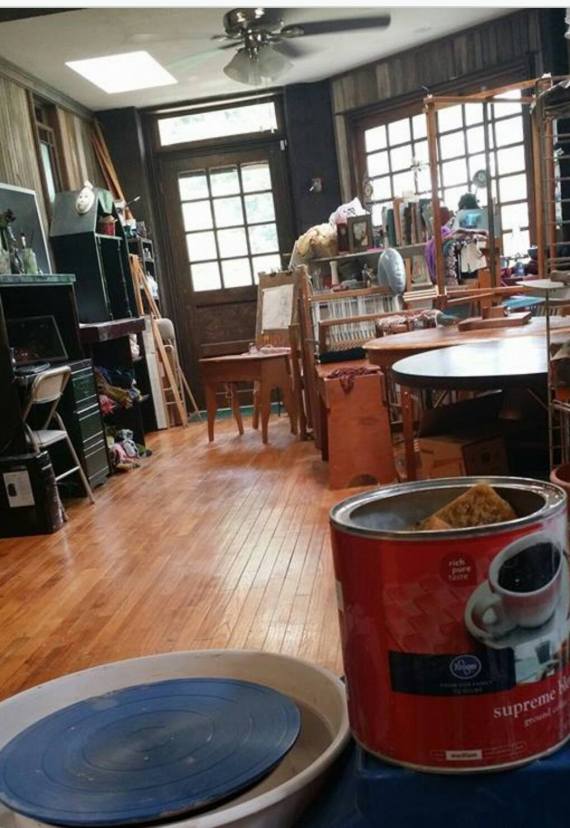 Denise Belt's studio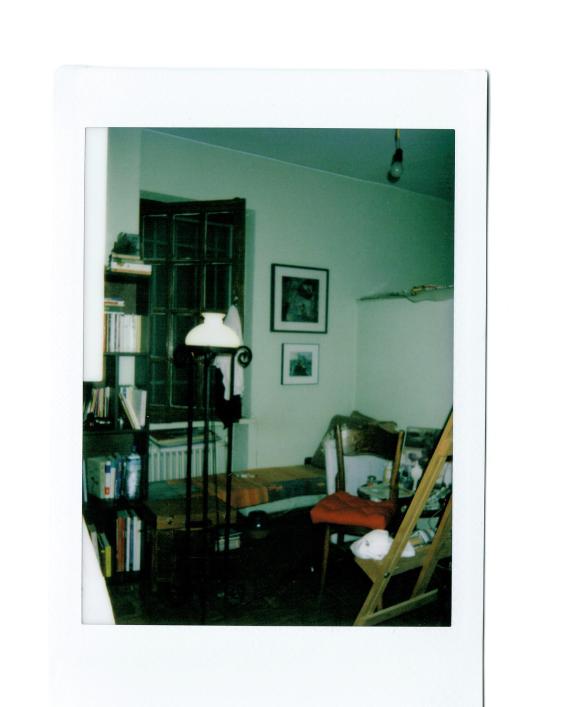 Shirin Gharavisky's studio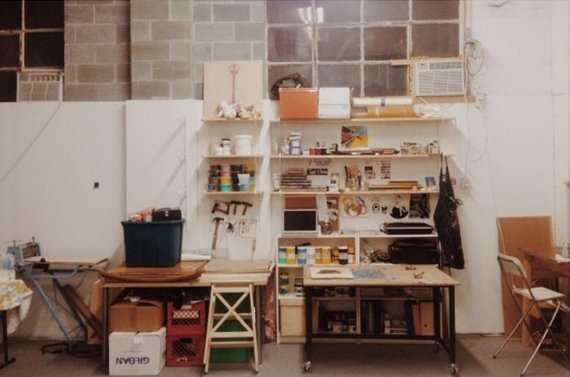 The Arcade's studio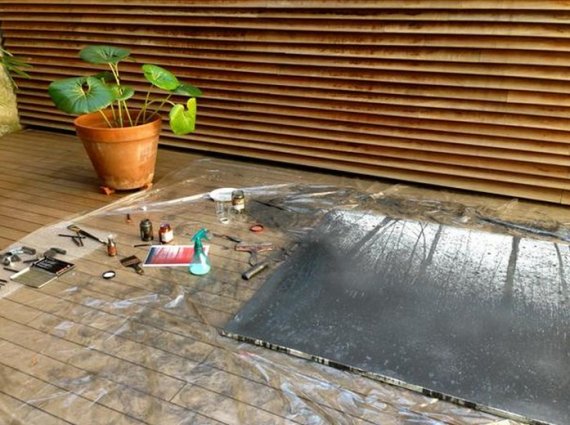 Pablo González-Trejo's studio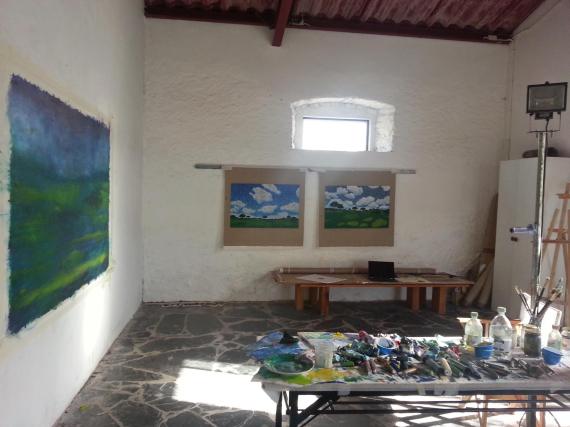 Norlynne Coar's studio
See? There's no wrong way to studio. If you're feeling as inspired as we are, get off the internet and hop into your holy space ASAP.
This post was originally published in August of 2014.
REAL LIFE. REAL NEWS. REAL VOICES.
Help us tell more of the stories that matter from voices that too often remain unheard.