Warning: This article features some rather explicit artwork and is not appropriate for work. Including the image below.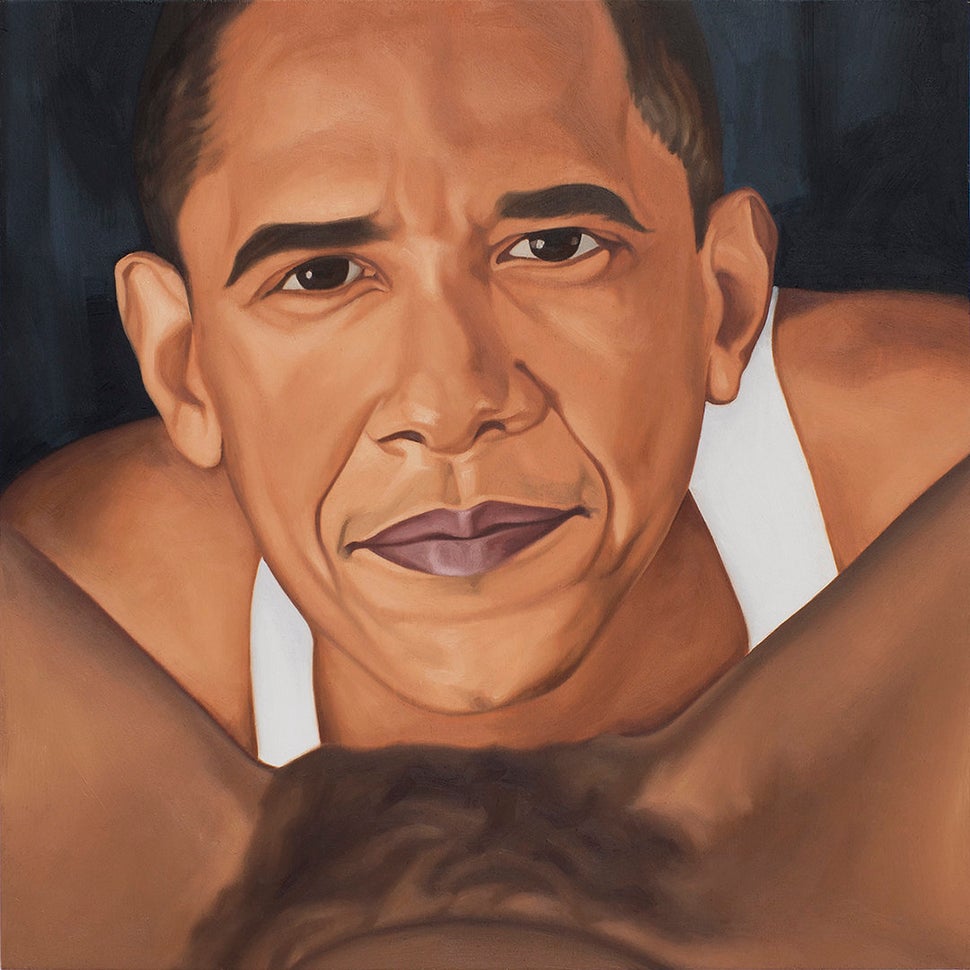 When a group of concerned artists banded together to express their fears about Trump's upcoming presidency, specifically his threats to overturn Roe vs. Wade and defund Planned Parenthood, they opted to communicate in a visual language Trump is sure to understand. A group exhibition called "Hands Off My Cuntry" features erotic artwork addressed to the president-elect, proving there is nothing wrong with a dirty mind as long as you keep your conscience clean.
Inauguration season has surely seen a rise in group art exhibitions addressing Trump's controversial history of degrading and objectifying women. Last week, the "Nasty Women" show in New York City featured the work of 700 women artists responding to Trump's infamous debate insult. (Organizers donated $42,500 in proceeds from art sales to Planned Parenthood.) Another ongoing show, "Uprise aka Angry Women," features "the work of female contemporary artists responding to the current social and political climate in America in light of the recent presidential election." (It will channel a percentage of proceeds to Era Coalition and the Fund for Women's Equality.)
Yet no other timely art exhibition gets nearly as naughty as "Hands Off My Cuntry." Alexandra Rubinstein's "Thank You Obama," on view in the show, features our 44th president peering out from between a woman's naked legs. From his focused gaze, one can only assume Barack applies the same attention and care he afforded our nation to the act of pleasuring a woman.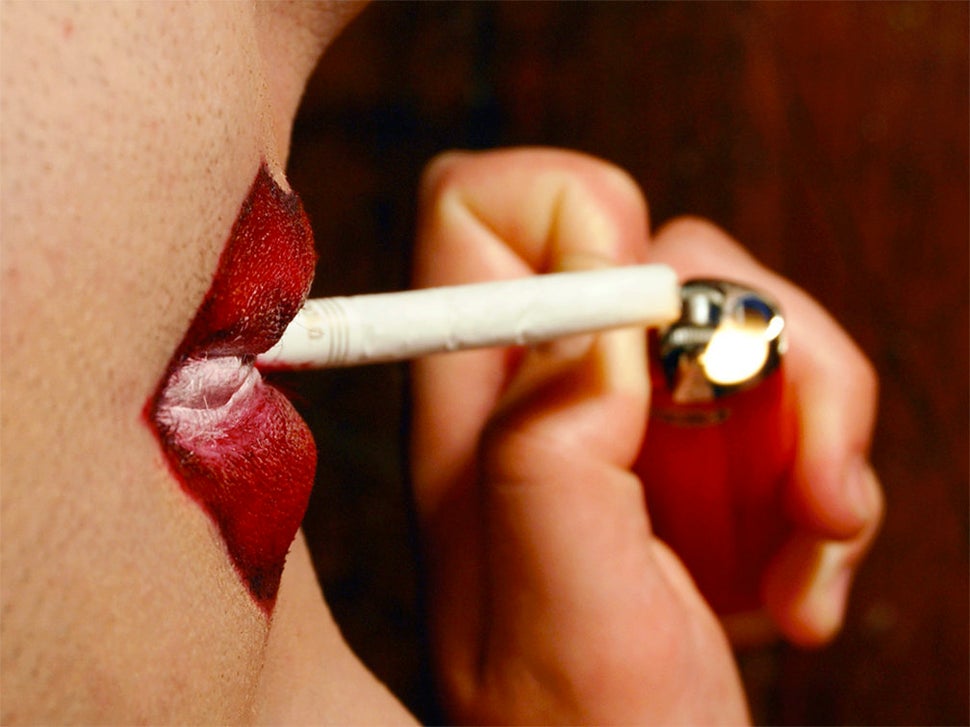 Artist Courtney Frances Fallon's photo "You Light Up My Life" appears, from first glance, to zoom in on a woman smoking a cigarette. Further inspection, however, reveals the image depicts another set of lips entirely. There is also work from the artist known as Jones the Savage, who has been selling dirty portraits of Donald Trump on his website for just $3, meant to be gifted to lucky recipients like Kellyanne Conway or Steve Bannon. Jones' submitted piece, elegantly titled "Dickhead," illustrates the president-elect with a large, veiny member drooping over his face. 
If you feel like the work on view doesn't quite fit the somber vibes the country is giving off right about now, that's exactly the point. "I feel that because the mood is so dark right now I needed to reflect that," Savannah Spirit, who curated the exhibition, explained in an interview with Dazed. "In turn, I challenged myself to pick work that was hard for me to look at. If it challenged me I knew that I needed to put it in. I also feel that the best way to deal with a crisis is humor. We live in a topsy-turvy world and I wanted the show to reflect the dichotomy." 
Off the heels of an election that has often felt like basically one big joke, Spirit's sentiment feels fitting. And despite the proudly crass work that appears in the show, the message behind all the boobs and butts is of the utmost significance. As the exhibition statement put it: "The last thing we need is America to take a big step back. Going forward is the only way."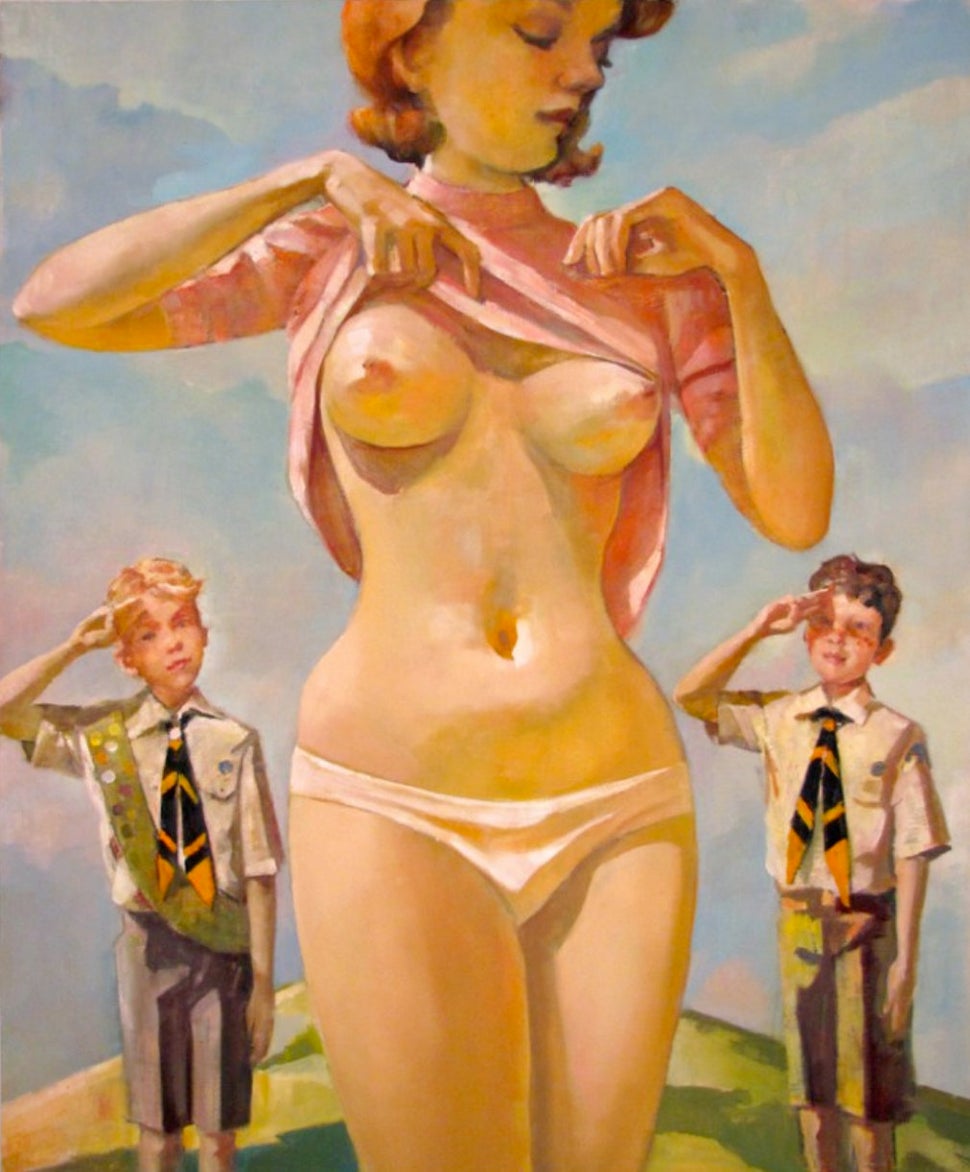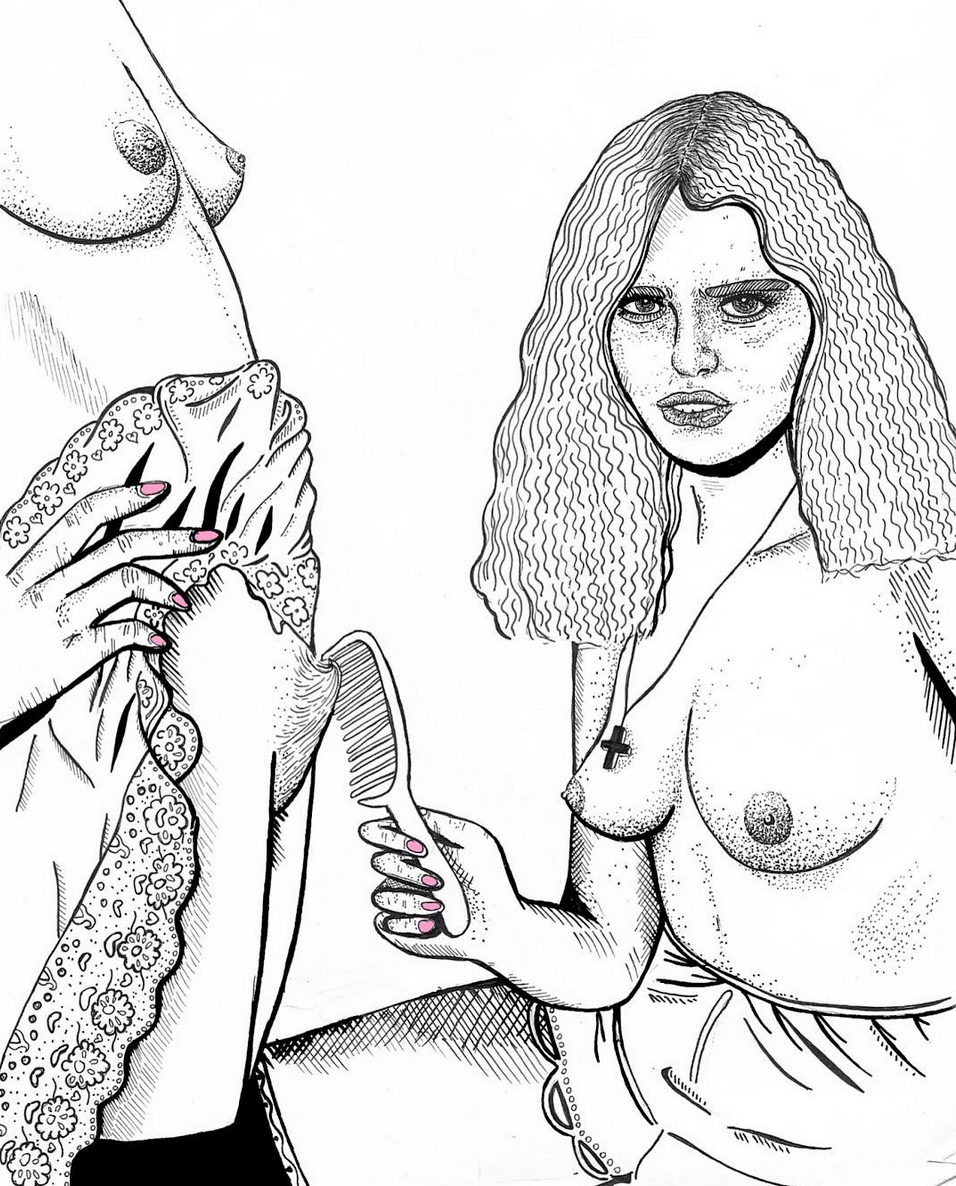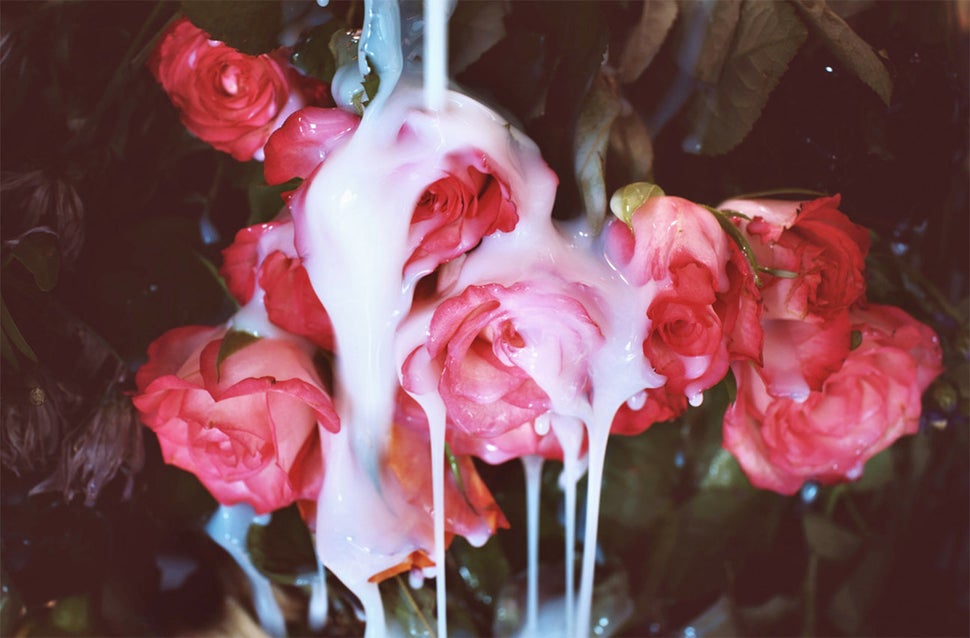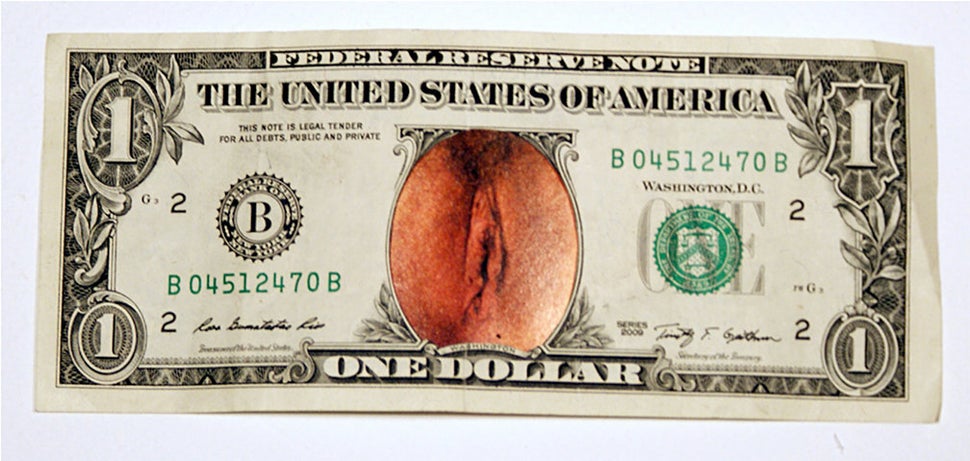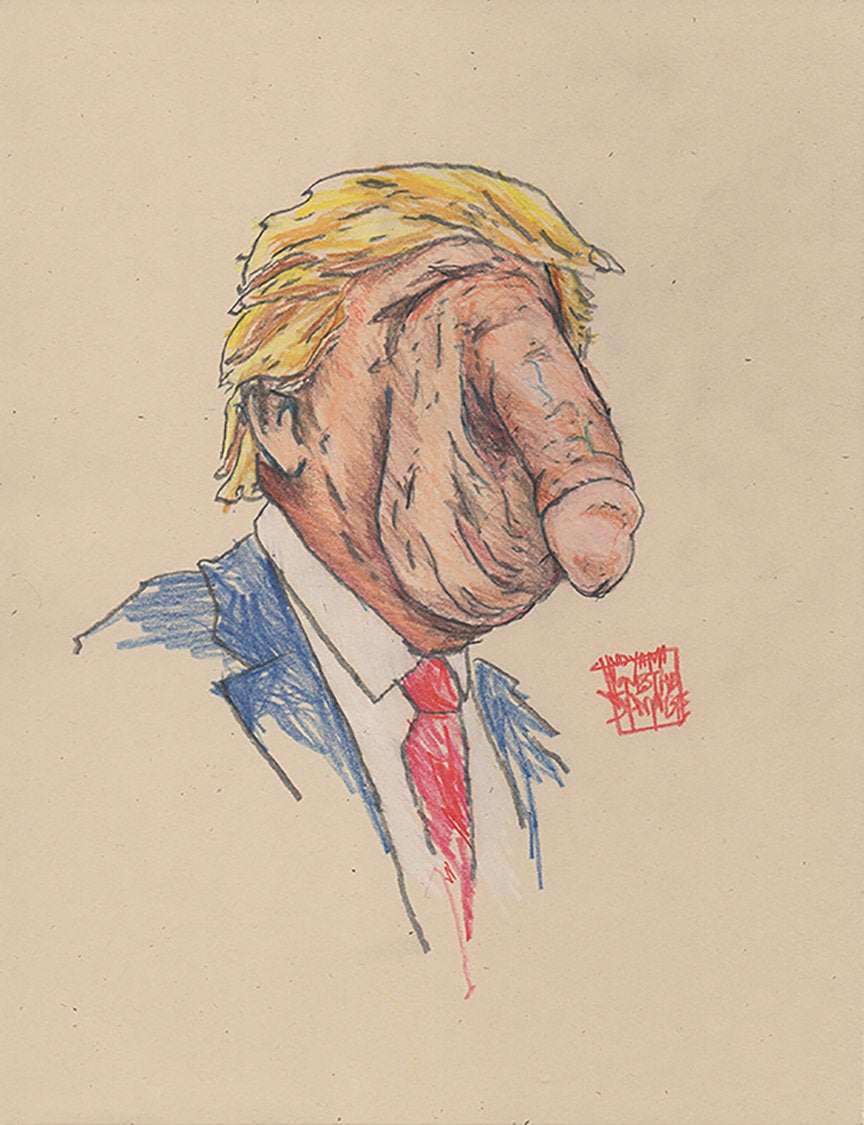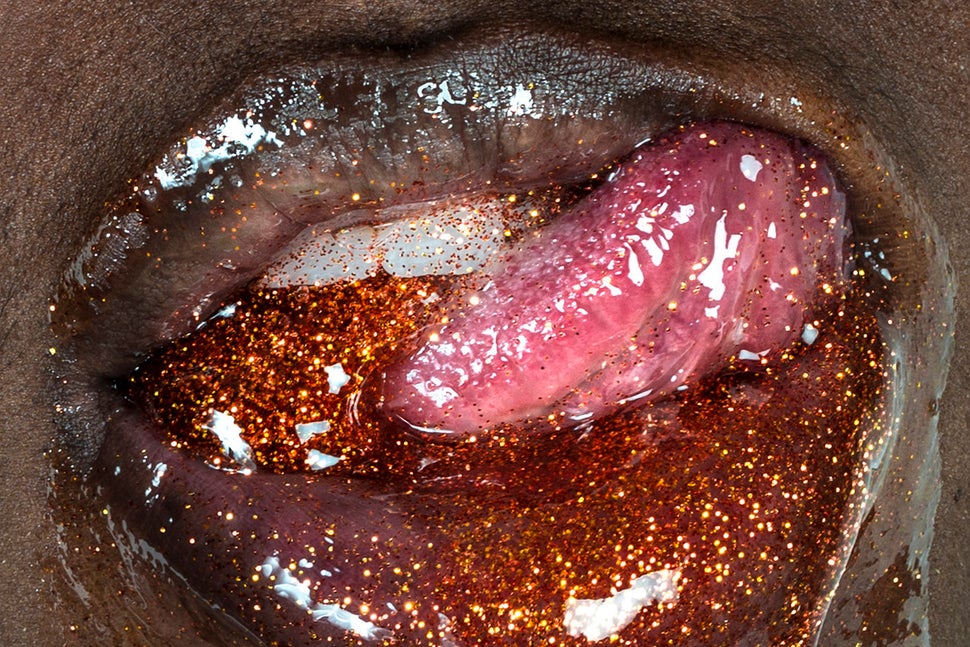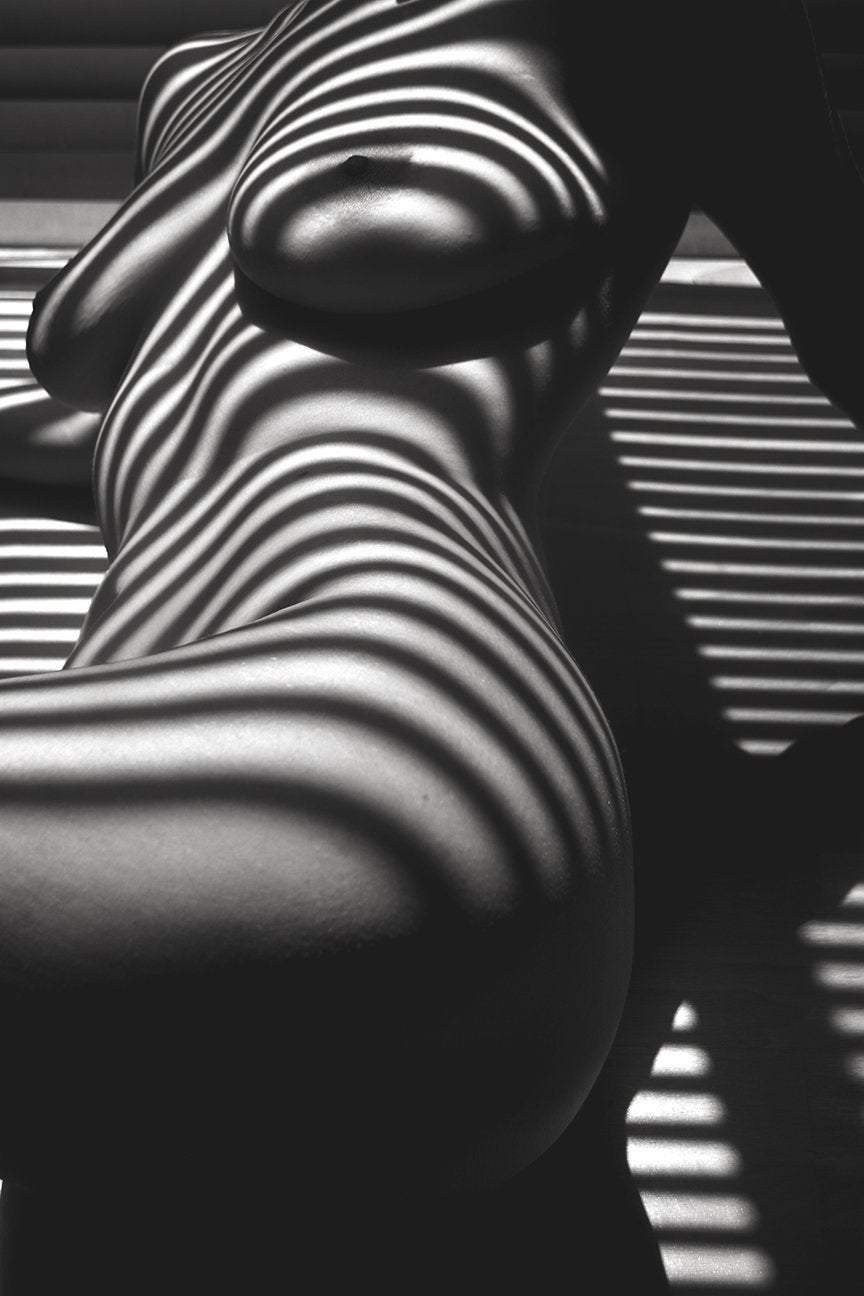 Calling all HuffPost superfans!
Sign up for membership to become a founding member and help shape HuffPost's next chapter
BEFORE YOU GO