"I was born an artist. Afterwards, I had to explain to everyone just what that meant." -Marisol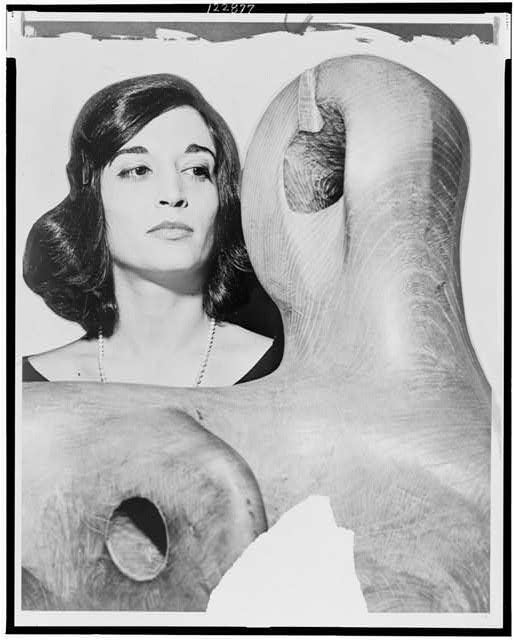 The artist, who went by Marisol, is known for her boxy assemblage sculptures, at once playful and quietly unsettling. Not one for sticking to tradition, Marisol combined Pop Art's obsession with flatness with Dada's penchant for the absurd and the scavenger mentality of found object assemblage, creating an aesthetic -- accented by the style of Latin American folk art -- all her own.
Marisol was born in Paris, France, in 1930 to wealthy Venezuelan parents. She spent her childhood traveling the globe, moving back and forth between Caracas and New York. In 1941, Marisol's mother committed suicide, leaving her 11-year-old daughter speechless, quite literally. "I decided never to talk again," the artist recalled. "I really didn't talk for years except for what was absolutely necessary in school and on the street ... I was into my late twenties before I started talking again -- and silence had become such a habit that I really had nothing to say to anybody."
Marisol eventually moved with her father to Los Angeles and later returned to Paris to study at the Ecole des Beaux Arts and the Academie Julian. But she ended up back in New York, studying under Abstract Expressionist painter Hans Hofmann and rubbing elbows with artists like Alex Katz and Willem de Kooning, There she began to embrace the unconventional lifestyle of a bohemian artist.
Although Marisol began her career painting in an Abstract Expressionist style, she turned to sculpture around 1954. "It started as a kind of rebellion," the artist said in a 1965 interview with The New York Times." Everything was so serious. I was very sad myself and the people I met were so depressing. I started doing something funny so that I would become happier -- and it worked."
While the Abstract Expressionist movement was characterized by a certain masculine solemnity, Marisol channeled the deadpan humor of Pop Art in her work. Her iconic sculptural style revolves around blocky, wooden statues -- landing somewhere between an ancient artifact, a child's toy and an action figure. Part totem pole, part collage, part caricature, part lost and found, Marisol communicated a hodgepodge of influences that make up a person's identity.
In her work, Marisol immortalized American icons from John Wayne to the Kennedy family, poking fun at her subjects while imbuing them with a morbid disquiet beneath the surface. Certain faces appear to carry echoes of themselves, alluding to the multitudes within us all. Others appear pained, stretched or squished, like toys that turn sinister at night, teetering between cheeky and profound, cartoonish and macabre, often including elements of both.
Aside from celebrity portraits, Marisol often rendered images of women, families, weddings, and children -- perhaps influenced by her own traumatic childhood. Babies tower as seven-foot sculptures in works that are more nightmarish than sweet, an unusual take on the domestic sphere. The silenced and marginalized were another one of Marisol's choice subjects, from dust bowl migrants to Cuban children.
Often described as Pop Artist, Marisol herself rejected the title. It's true that her work thrives off of repetition and reproduction, whilst reveling in the beauty of banal, everyday figures and pleasures. However, Pop Art often exists in a pristine, plasticized eternal present, and Marisol's work was always steeped in history, from the Latin American folk lore weaved throughout to the haunting personal memories that reappear in her oeuvre.
The larger-than-life sculptures feature found objects like shoes, doors, and television sets, juxtaposed against the geometric wooden base. Inspired by the latent power of the objects around her, Marisol built worlds upon the potential of the random objects she'd find in the garbage. "All my early work came from the street," she said. "It was magical for me to find things. There was a thrown-out baby carriage, so I made a mother with her baby in the carriage. I looked down at an old beam in the gutter and saw the Mona Lisa. When I drew in the face and sanded it, the grain of the wood made a smile by itself ... So many things like that happened to me."
One of Marisol's favorite subjects was herself. Dubbed "a sort of Cindy Sherman before the fact," the artist turned her character into a readymade object, presenting iterations of herself as nesting dolls, each one a discreet interpretation on the theme of Marisol. Her interest in identity shaped her life as well as her work. At a panel discussion in the 1950s, Marisol, the only woman invited to participate, shocked the established panelists by arriving to the talk in a white Japanese mask, tied on with strings. She said little during the discussion, and eventually the male panelists clamored for Marisol to remove the mask. She did, only to reveal that her face had been painted white, exactly mimicking the mask she'd just removed.
A mask does not simply cover up one's authentic self, Marisol's stunt suggested. All we have are masks, and the authentic gesture is recognizing this as such.
Some of Marisol's most beloved works poke fun at the stodginess of the leisure class, rendering them as constipated geometric configurations. On a more serious note, given her mother's fate, the works also suggest the dangers of bourgeois living, that a life without struggle can be as boring and restricting as living in an upright tomb.
Though her sense of humor was sharp and unvarnished, Marisol often used her artistic voice to bring dignity to the disenfranchised. The darker "Cuban Children with Goat" depicts a line of children with pre-street art-style roughness, their wooden bodies worn down and their faces contorted with exhaustion. The piece, stripped of the snark that defined Pop Art, harkens back to traditional folk art methods of storytelling, using natural materials to evoke history and emotion.
At a time when the art world was torn between the Rothkos and the Warhols, the serious and frivolous, Marisol offered an alternative. Not one, not the other, not quite something else, but everything, together, all at once. The avant-garde, the primitive, the experimental, the nostalgic, the political, the erotic, the low-brow, the morbid, the sweet, funny, strange, true. Marisol's work feels radically contemporary in its embrace of profound flatness, whether in a religious tribute, a pop culture takedown or a three-dimensional self-portrait. Found objects are as valuable as celebrity personas, family portraits as monumental as "The Last Supper."
In her work and in her life, Marisol resisted being labelled, pigeonholed, or even completely understood. Shy to the extreme, the artist herself became a sort of artwork, an amalgamation like the sculptures she forged. There is no one Marisol, the artist and her work communicate so strongly. There are as many Marisols as there are boxes of wood, each one a mask that tells the truth. She will be missed tremendously, though her work lives on.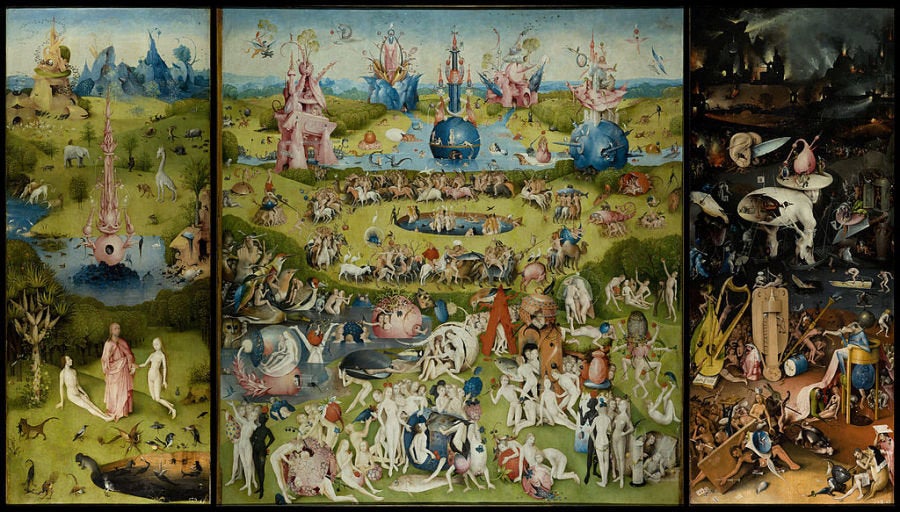 30 Artist Names You Are Probably Pronouncing Wrong
Popular in the Community