Shocking footage of a Russian lesbian, gay, bisexual and transgender (LGBT) rights activist being beaten by a group of alleged neo-Nazis is making the blogosphere rounds.
Gay Star News reports that Artem Kalinin, who serves as a chair of a local LGBT advocacy group in Syktyvkar, was attacked during a television interview. Kalinin was speaking out against the ban of a planned Pride parade, which had been scheduled for March 31.
During the interview, Kalinin is pushed to the ground by a man identified as Alex Kolegov, the leader of Syktyvkar's neo-Nazi group. Kalinin was left bruised and bloodied by the attack, but Kolegov was not arrested.
Meanwhile, the parade's organizers have vowed to move forward with the event, possibly in a park on the outskirts of the city.
So-called "homosexual propaganda" legislation, which has already been enacted in St. Petersburg as well as a number of other Russian municipalities, is currently being pushed by the Kremlin and the Russian Orthodox Church to be enforced nationwide.
Such laws would would make it illegal nationwide to provide minors with information that is defined as "propaganda of sodomy, lesbianism, bisexuality and transgenderism," according to the Associated Press, and bring a fine of up to $16,000.
Before You Go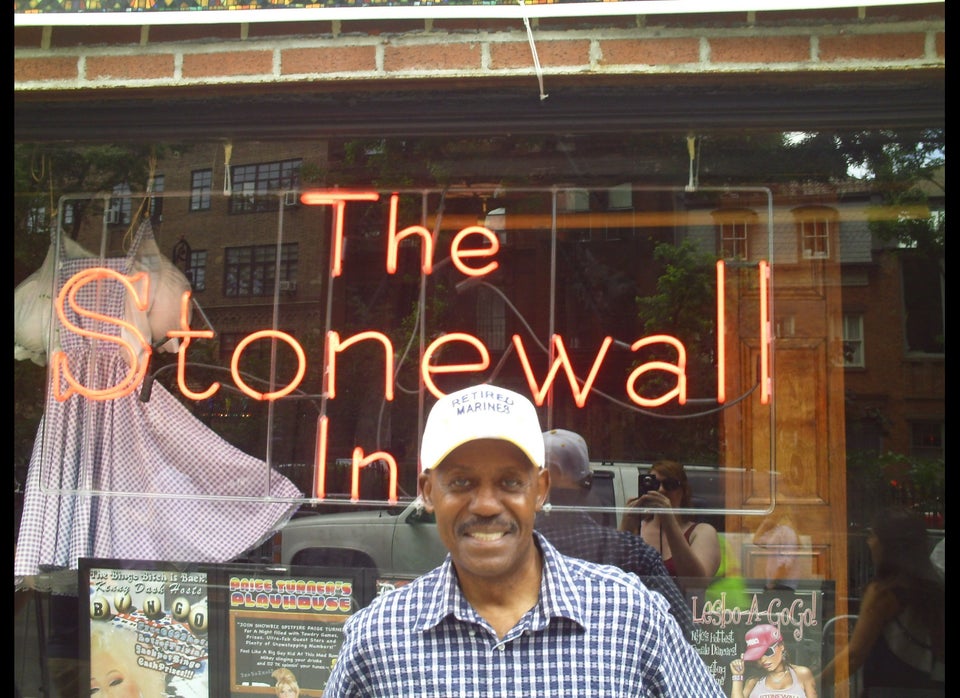 Gay Pride Around The World
Popular in the Community