Technology has permeated all aspects of our culture, from what we see to how we see it. No one can express this truth better than ArtFutura, an annual festival exploring the beauty of the next frontier via new media, interactive design, videogames and digital animation.
This year's fair, titled, "Our Culture Is Digital," explores the images in our modern landscape through an investigation of form, and the world's most innovative digital creators have gotten together to create some truly incredible contributions this time around. We're particularly excited about Theo Jansen, whose Strandbeests captivated us when we saw them earlier this year. The self-sufficient skeletal marvels, made from plastic tubes, are not only some of the most successful examples of artificial life but the most stunning.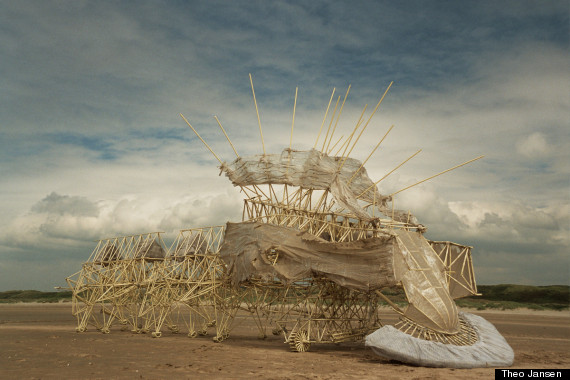 Kirby Ferguson's short film "Everything Is A Remix," reminds us that we're always copying, transforming and combining elements to create something new. In his previous TED Talk, the New York based writer and director says, "I think everything is a remix, and I think this is a better way to conceive of creativity." Another project we couldn't get enough of is the 3D Futura Show, which is running digital animation clips, and NY collective Improv Everywhere's roundup of their best pranks. (No Pants Subway Ride, anyone?)
The free fair runs until November 11 at the Museo de las Migraciones in Montevideo, Uruguay. Get a taste of the future with some images from the fair below and let us know your thoughts on what the future holds in the comments section.
PHOTO GALLERY
The Best of ArtFutura
BEFORE YOU GO