We interviewed Co-Founders Jessica Paindiris and Gaia Banovich on their art service directory, The Clarion List. Read about what makes their platform unique and their advice for other female entrepreneurs.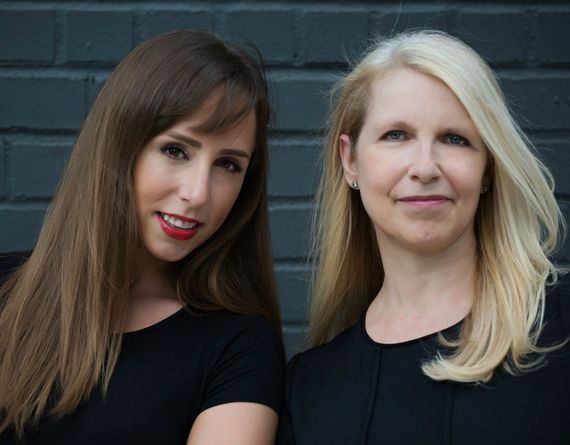 The Clarion List is the leading directory of art service providers with ratings and reviews. Our inspiration is to add a new layer of transparency and efficiency to the notoriously opaque art market that typically relies on word-of-mouth and insider referrals. We make the sourcing of art service providers easy and efficient for art collectors, artists and advisors and
empower art market companies to reach a global audience in need of their services.
Our "one-stop" directory is free to search and all listings are free. We list companies in categories like art appraisers, consultants, conservators and galleries to more niche categories like art adjusters, art lighting firms, art accountants and art tours. Our database serves the New York, LA, San Francisco, Chicago, Miami, Palm Beach and online markets with many more coming soon.
What makes you different from other listing platforms? How do you stand out?
Other listing platforms either focus on a few verticals (galleries and consultants); are typically "pay to play", out-of-date or cover only a small fraction of the companies that exist; are typically arranged in alphabetical order only with no sorting feature; and offer no review functionality.
We are different in a several ways. One, we are comprehensive; we spend countless hours and resources researching who is doing business in each category in each market we serve. Two, all listings are posted for free as a service to our audience. Three, our listings are searchable and sortable so our audience can find the right company for them. You can search by specialty (i.e. contemporary vs. old master specialist), company size, years in business, location or rating. Last, we offer a platform for reviews. Clients or colleagues of companies listed may submit a review, enabling prospective clients to gain valuable insight before making a hiring decision.
What advice would you give to someone trying to start his or her own company?
Sit down and spend a few weeks writing a detailed business plan, no matter how confident you are in your concept's viability. Some want to skip over this step and jump into development instead. Consider all aspects from marketing and pricing to product features and development path in your plan. This will help you not only avoid potential pitfalls, but also create a better product from the start.
What's one of the coolest experiences you've had while founding The Clarion List?
We've been humbled by the overwhelming support for The Clarion List from around the country and around the world. We launched our site last spring in NYC to test the market. We received nothing but praise and encouragement; I've had wonderful phone and Skype calls with art market veterans from LA and Detroit to Palm Beach and New York; from Toronto and London to Luxembourg and Hong Kong. Everyone is eager for our fast expansion, and we've had to pivot our business model somewhat to keep up. We'll be launching all major USA markets plus London this spring and plan to launch major European markets by the fall.
What are you most excited about in the art and tech space?
I'm excited for the increased accessibility to fine art thanks to emerging tech companies. Many e-commerce platforms are making buying unique art much less formidable, with clear pricing and easy searches. I think this will drive a huge increase in the number of art collectors, perhaps at lower price points, as people look beyond the more easily accessible mass produced art for their homes.
Any advice for other female founders?
My advice is to look for and to accept help more often. Women, especially female founders, are very driven and capable of juggling multiple tasks, often times all tasks, themselves. But leaning on both experienced advisors and junior associates can be a huge help personally and professionally.
REAL LIFE. REAL NEWS. REAL VOICES.
Help us tell more of the stories that matter from voices that too often remain unheard.