The CEO of a major corporation went much further in his effort to persuade his employees to back Mitt Romney than has been previously reported, according to an email obtained by MSNBC's Up w/Chris Hayes and provided to HuffPost.
Arthur Allen, CEO of ASG Software Solutions, was previously exposed by Hayes as having urged his employees to vote for Mitt Romney for president. A new email from Allen shows he encouraged employees to donate to Romney to "help ASG and yourself."
"I am encouraging everyone to go to the Romney for President web site and contribute as much as you can to his campaign for President, up to the maximum of $2500.00 per person," he wrote. "Please help ASG and yourself by contributing to the Romney/Ryan campaign."
Read the full ASG email below:
To all ASG domestic employees,

This coming Monday, Mitt Romney will be officially nominated as the Republican Presidential candidate. I am encouraging everyone to go to the Romney for President web site and contribute as much as you can to his campaign for President, up to the maximum of $2500.00 per person. I am also encouraging you to contact all of your friends and relatives and ask them to support Romney and to go to the polls and vote on election day.

ASG, like many companies, is still struggling, even after 4 years. You probably heard that we tripped a bank leverage covenant on June 30th, and now must go through yet another round of unfavorable treatment by our lenders. Many of our domestic employees are still on the 4 day work week. Many of our customers are waiting until they see the results of the election before beginning to invest again. We need to elect a fiscally conservative President and Vice-President and stop this ridiculous government spending. I believe that Romney and Ryan can put us back on the path to sanity, but even then it is not going to be painless for our country and ASG.

Please help ASG and yourself by contributing to the Romney/Ryan campaign.

Mr. Allen
Before You Go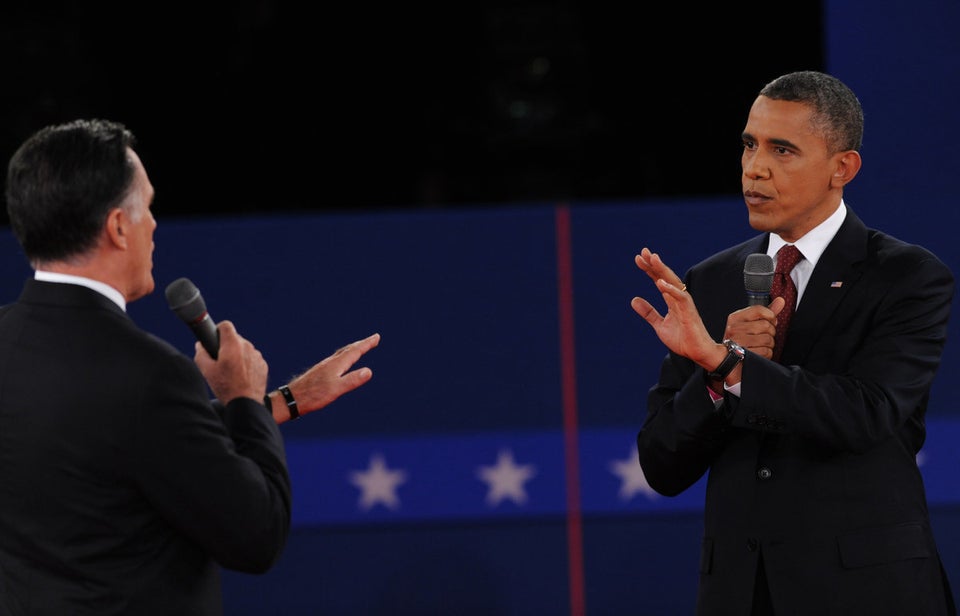 Obama, Romney Get Intense At 2nd Debate
Popular in the Community