WOODBRIDGE TOWNSHIP, N.J. -– Workers continued to clean up diesel Wednesday night that was part of almost 350,000 gallons of fuel that spilled as a result of superstorm Sandy.
The Associated Press reported that the spill happened Monday night after a tank ruptured at a storage facility owned by Motiva Enterprises LLC, a joint venture of Shell and Saudi Refining Inc. Diesel spilled into the Arthur Kill, a narrow waterway separating New Jersey and Staten Island, according to the AP.
On Wednesday night, in a mostly darkened neighborhood illuminated only by the lights of nearby refineries, a vacuum truck sucked up a diesel-and-water mixture next to a local park along the Arthur Kill. Containment booms, made of orange and yellow rings, fanned out to contain the spilled fuel.
An acrid stench filled the air.
According to the Office of Response and Restoration at the National Oceanic and Atmospheric Administration, the U.S. Coast Guard had requested scientific support from NOAA's Emergency Response Division for three separate oil spills in Arthur Kill, as well as "reports of several orphan containers, and many potential hazmat targets."
The so-called "products of concern" include 8,300 barrels -- or about 349,000 gallons -- of diesel, bio-diesel and slop oil, according to NOAA.
A NOAA Scientific Support Coordinator is on the scene, the agency reported on Wednesday, adding that additional support personnel were en route.

A spill of 349,000 gallons would be significant. A barge collided with a tanker in the Mississippi River near New Orleans in 2008, resulting in a spill of more than 270,000 gallons of fuel oil that required months of cleanup. Less than a year earlier, a container ship hit the San Francisco Bay Bridge, resulting in a spill of 50,000 gallons of heavy fuel oil that coated wildlife.

Both instances involved fuel oil, which is much thicker and less refined than diesel.
Motiva came under fire from the Environmental Protection Agency and the state of Delaware after a 2001 fire at a refinery that resulted in an explosion and the release of more than 1 million gallons of sulfuric acid, some of which flowed into the Delaware River.
Tom Zeller contributed reporting.
*************************
The Huffington Post is eager for insights from our community, especially people with experience in power, infrastructure and engineering, on the adequacy of emergency preparation in advance of Hurricane Sandy, and the degree to which past disasters have informed adequate planning and construction. Please send a note to sandytips@huffingtonpost.com with insights and suggestions for the important questions that need to be asked of relevant private sector and government officials, and point us toward stories that need to be pursued.

Support HuffPost
The Stakes Have Never Been Higher
Related
Before You Go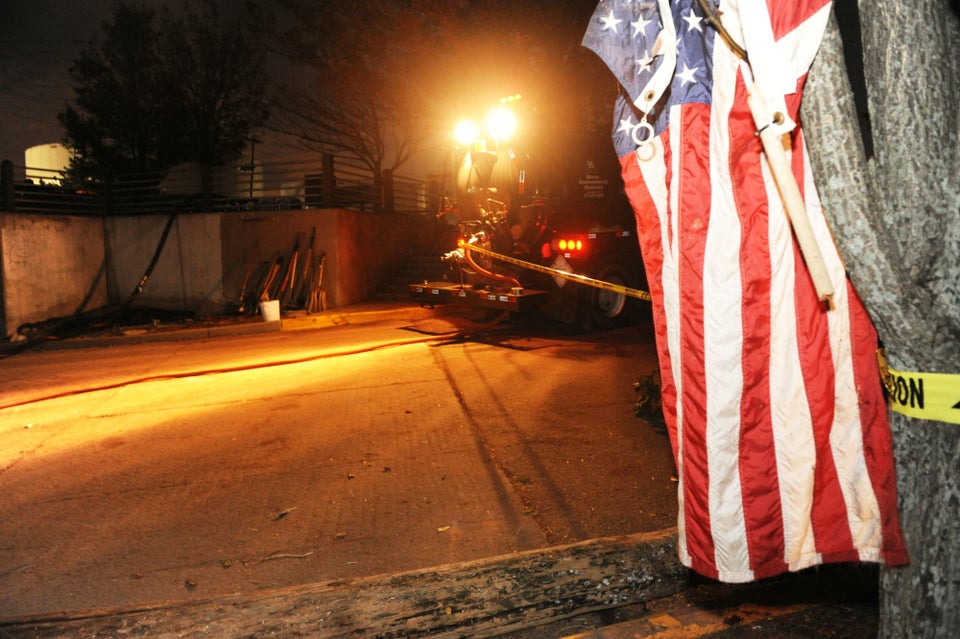 Diesel Fuel Spill In The Arthur Kill
Popular in the Community