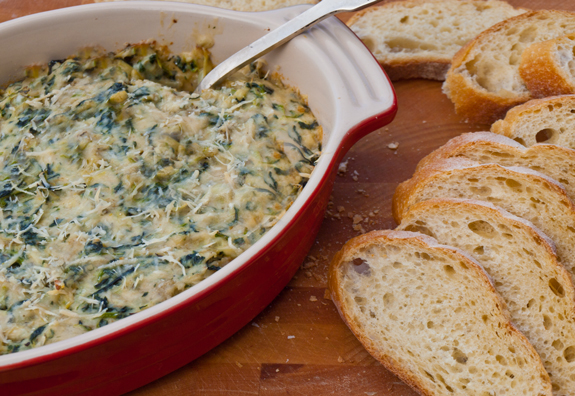 I love artichoke and spinach dip, especially served warm out of the oven, but a good one is hard to come by. The problem is that most recipes call for canned or marinated artichokes -- which are tinny and sour tasting -- as well as sour cream (yet more tang) and an ungodly amount of mayonnaise. My version is updated with a French twist. Instead of sour cream and mayonnaise, I use a Mornay sauce to thicken the dip. This is simply a Béchamel, or white sauce, with the addition of grated cheese. I also use frozen artichokes, which are the closest thing to fresh. It bakes up creamy, cheesy and wonderfully rich, with chunks of artichoke hearts and bright green spinach within.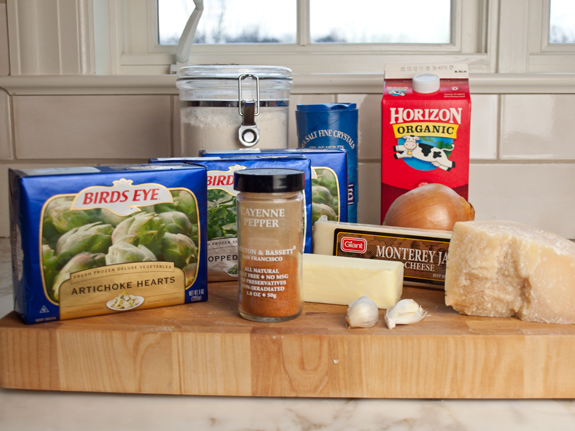 Begin by melting the butter in a medium saucepan to make the Mornay sauce.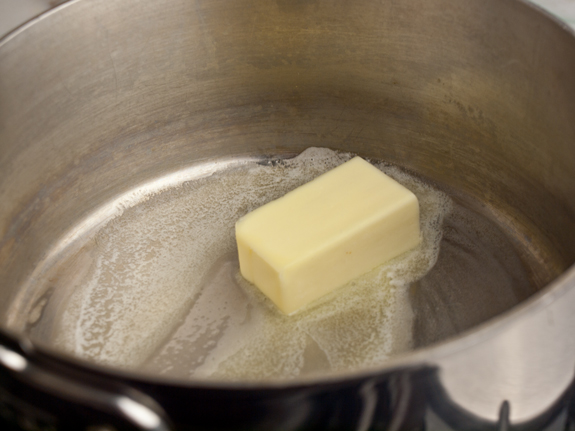 Next, add the flour and continue cooking...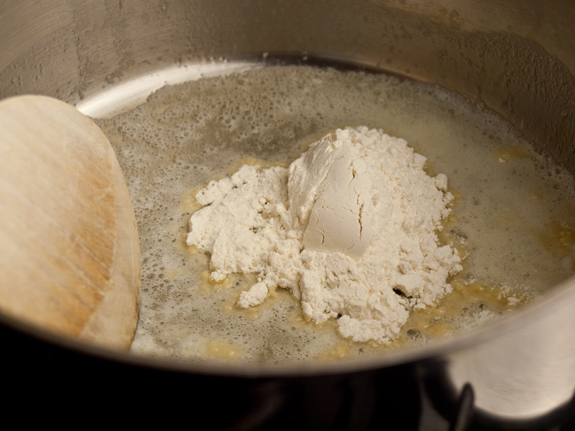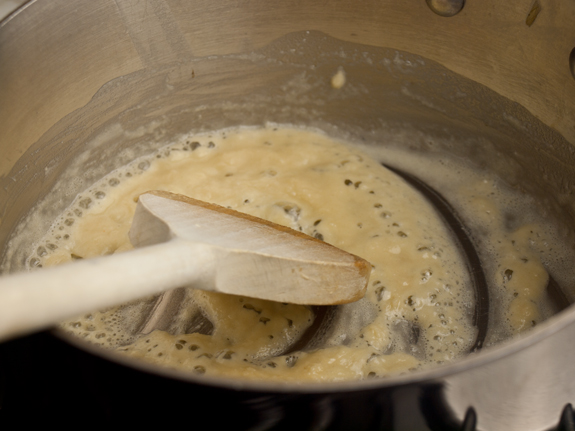 When the mixture turns a golden-sandy color, whisk in the milk.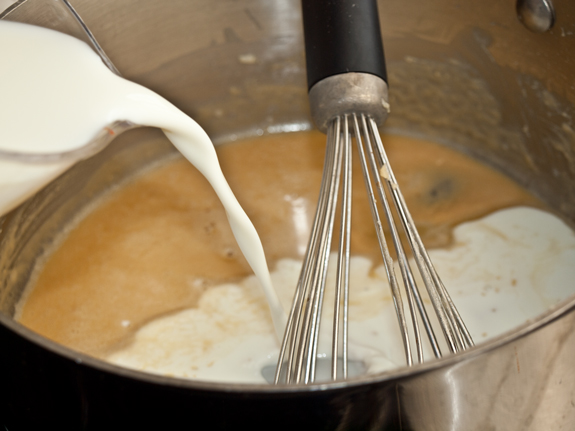 Bring the sauce up to a boil, then simmer until thick enough to coat a spoon.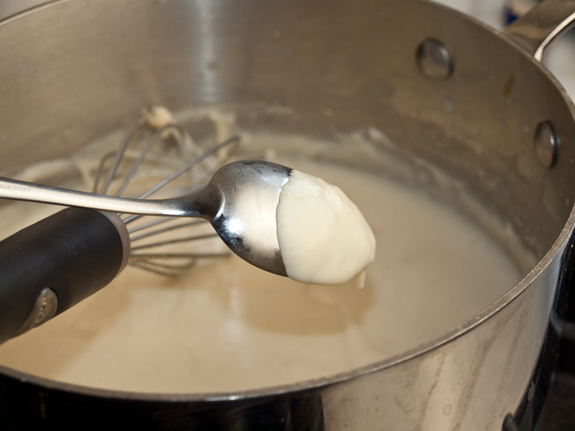 Off the heat, stir in the cheese until melted.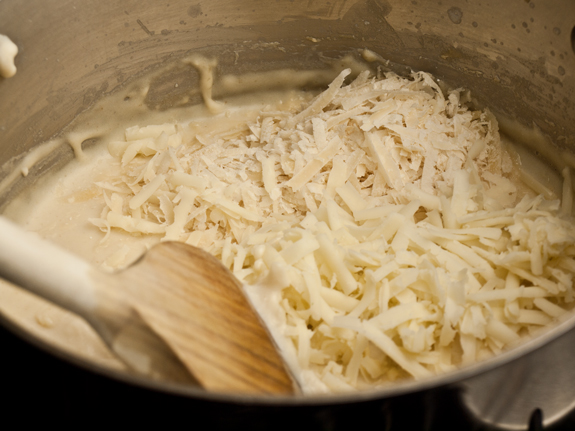 As you can see, it will be quite thick. Set aside while you prepare the vegetables.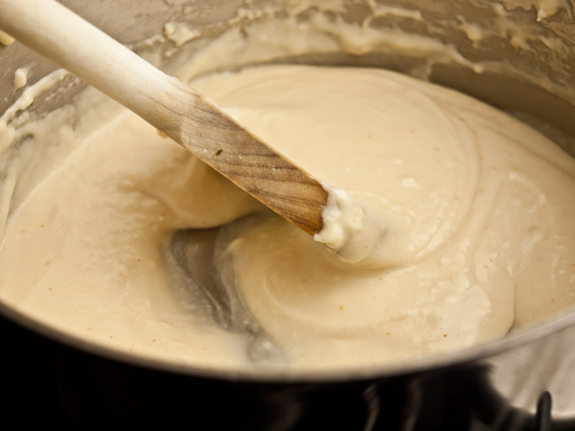 Next, cook the onions in a large pan until soft and translucent, then add the chopped artichokes, spinach (be sure it's squeezed dry) and garlic.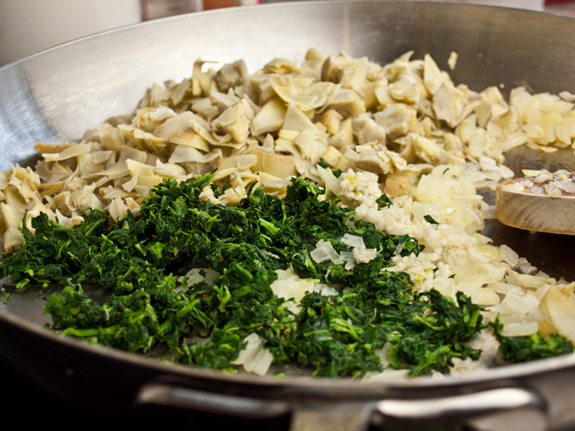 Cook for 5 minutes, then transfer the vegetables to a large bowl. Add the cheese sauce and fold together.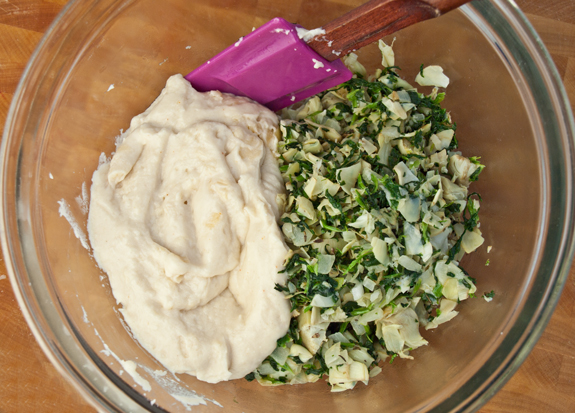 Transfer the dip to a pretty baking dish and top with more Parmesan cheese.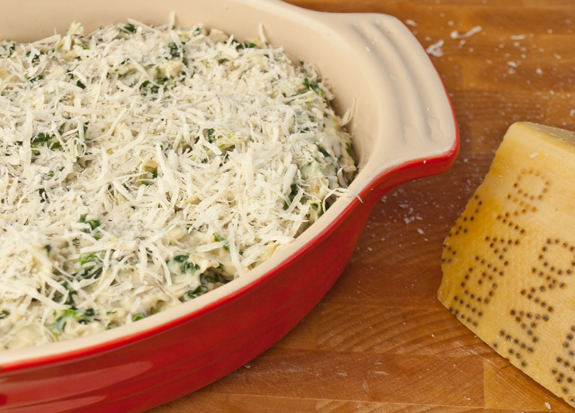 Bake until hot throughout and serve with a sliced baguette.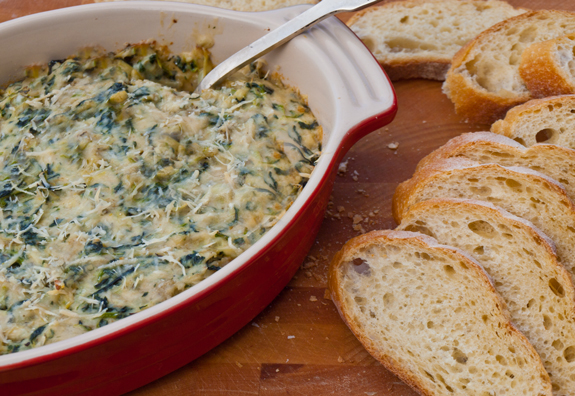 Popular in the Community