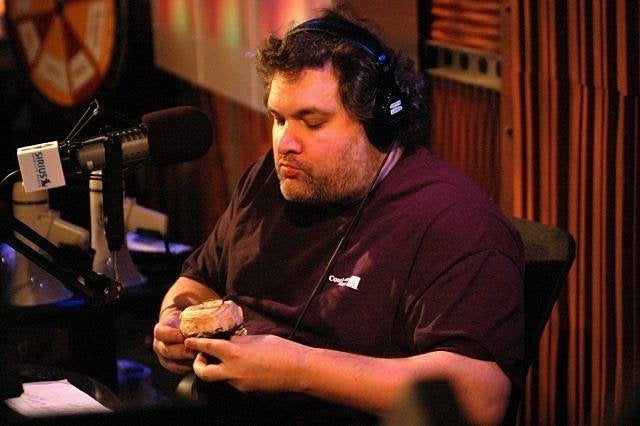 The New York Post's Page Six writes about yesterday's walk-off on Howard Stern, where sidekick Artie Lange stormed off the set after a dispute with his assistant:
Shock jock Howard Stern was finally left speechless yesterday after a brawl erupted inside his Sirius Satellite studio between his hard-partying sidekick Artie Lange and Lange's assistant, Teddy, which ended with Lange's quitting the show.

The bickering started off air in the morning, in the hallway adjacent to Stern's studio. Show staffers overheard Lange screaming at Teddy because Teddy asked him for his passport for the fourth time as he planned their flight to Amsterdam, which was set to take off last night. Lange told Teddy he should have photocopied the passport the first time.

Stern was told they had been bickering and brought it up on air. When Teddy came in to defend himself, Lange snapped.

"He's a loser," yelled Lange. "He's the most unorganized assistant. I want to fire him, but he has no money. I hope he dies of AIDS."
Listen to the audio here:
Stern then expressed his feelings on the situation, saying he cannot condone Lange's actions. The comedian, who has had a similar outburst on the air in the past, said he cannot guarantee he can refrain from acting out in the future. Upon hearing that, Stern said he cannot have Lange around with the potential of such actions looming.

Artie then offered his resignation; Stern accepted, but told Lange to leave and cool off. Just before Lange left he told Stern: "I'm not a good person ... I gotta leave ... I love you"

Teddy returned to the studio several minutes later and said there was overreacting from everyone, but did not downplay the seriousness of the situation.
Calling all HuffPost superfans!
Sign up for membership to become a founding member and help shape HuffPost's next chapter