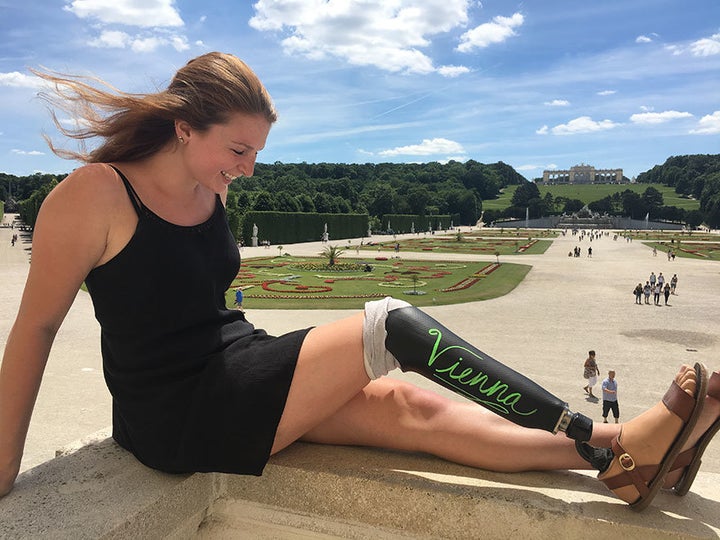 Like many young people, Devon Gallagher dreamt of backpacking through Europe.
But unlike most, when she got the opportunity, she was able to document her adventure in a completely original way: on her chalkboard-painted artificial leg.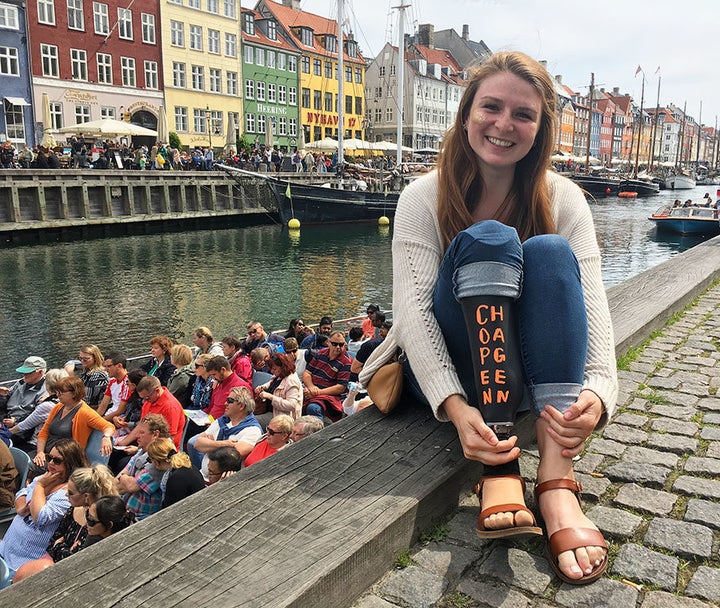 When Gallagher was four, she her right leg was amputated due to a congenital bone disease. She's been using a prosthetic leg ever since.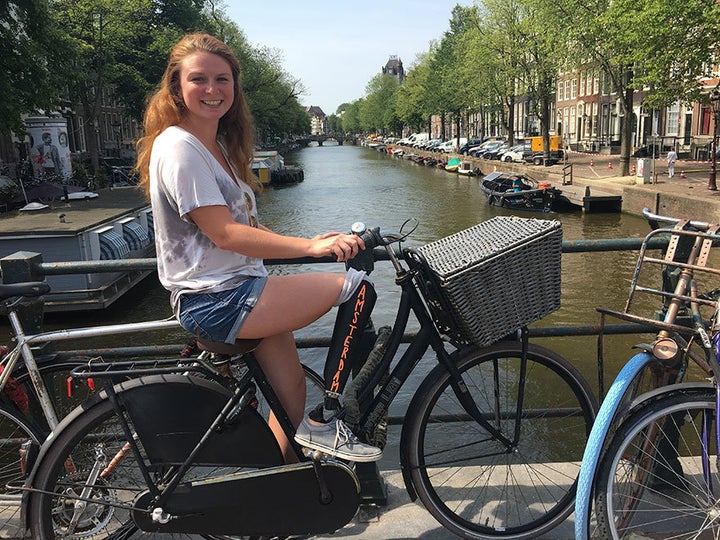 But before leaving on her trip to Europe, she needed a new leg.
"Every time I get a new one I can choose the design on it," Gallagher told HuffPost. "Chalkboard came to mind, and I asked a few friends about it. They thought it was cool, so I went for it."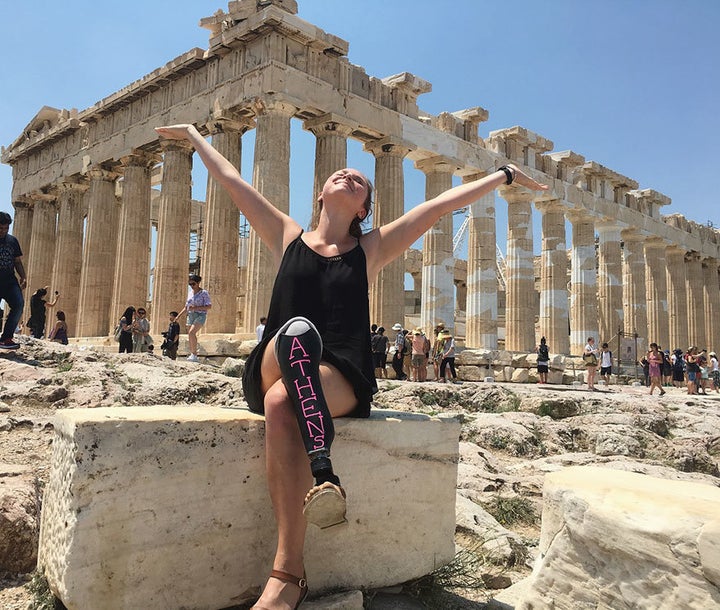 Gallagher went to a Lowe's home improvement store, bought some chalkboard spray paint and painted her new prosthetic "against my mom and grandmom's wishes," she said.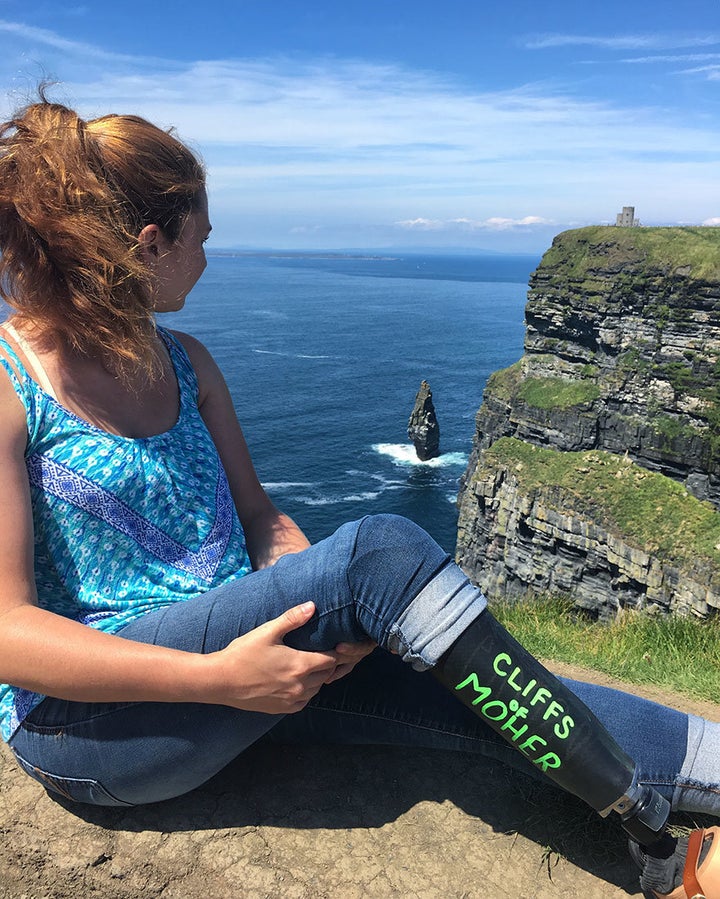 When she arrived in Europe, she decided to document her month-long, 12-country trip by writing the name of each city she visited on her chalkboard leg, then snapping pictures.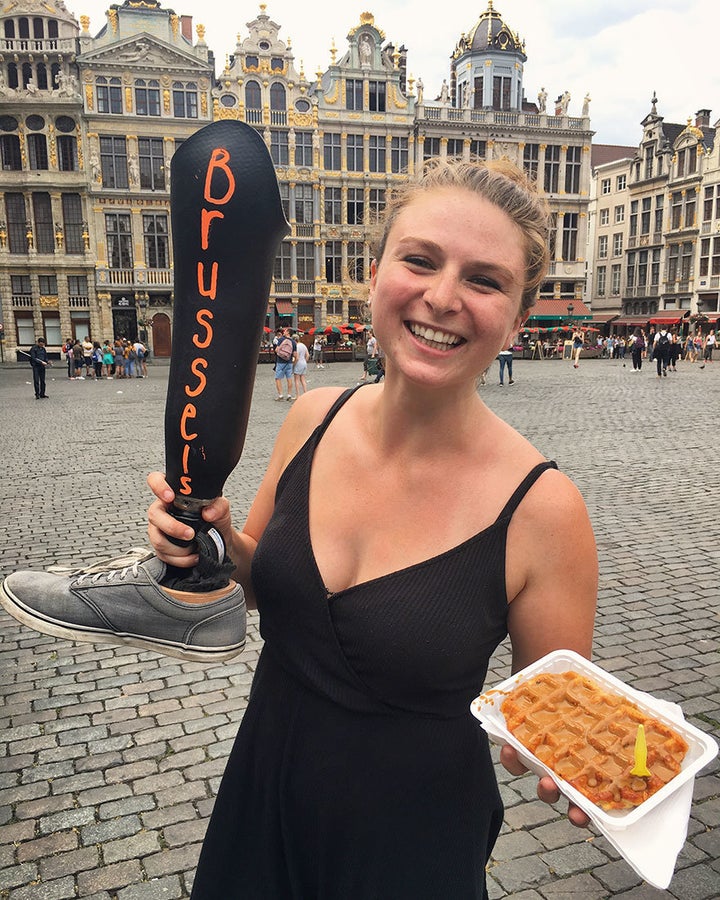 For the most part, she said, the project led to some fun experiences.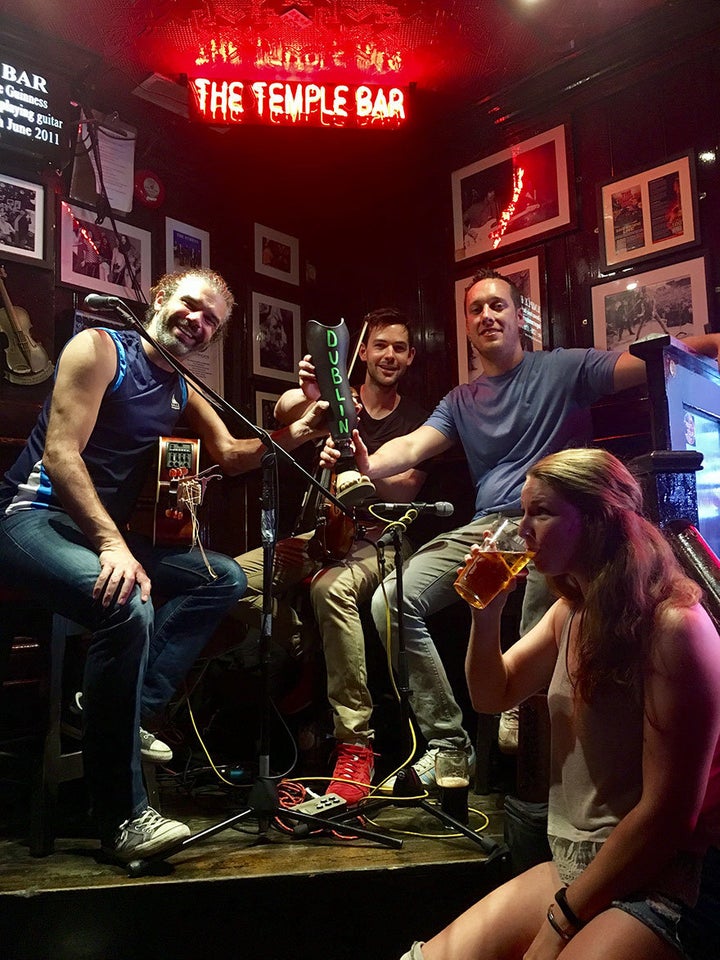 "There was one morning I woke up in Budapest and there were signatures all over my leg," she said, noting she'd been drinking the night before and had forgotten how the signatures got there.
"It took a while to remember that my friend and I were hanging with a bachelor party at the bar and I had all of them sign it."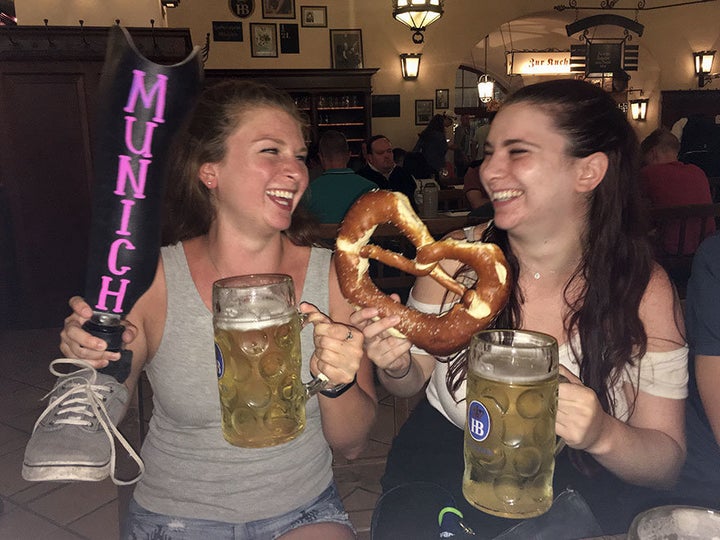 By the end of her trip, Gallagher had collected a bunch of cool photos from her trip. She posted them on Reddit, where they got a lot of attention and more than a million views.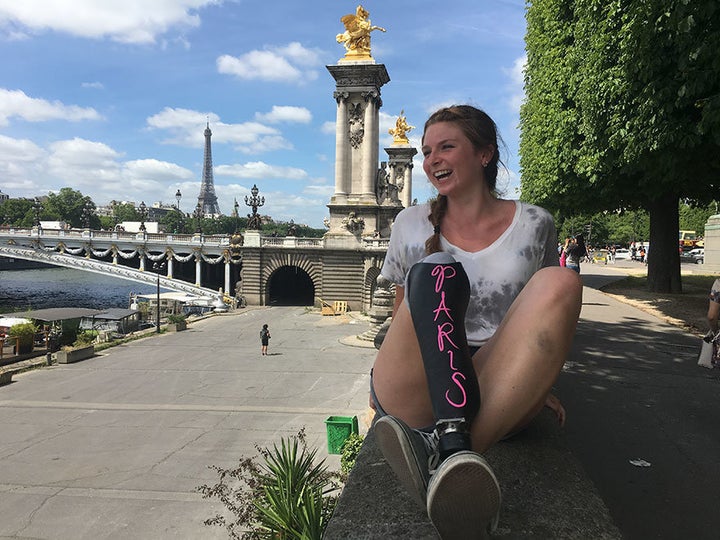 And although people think her photos are great, Gallagher hopes they see a bigger picture, too.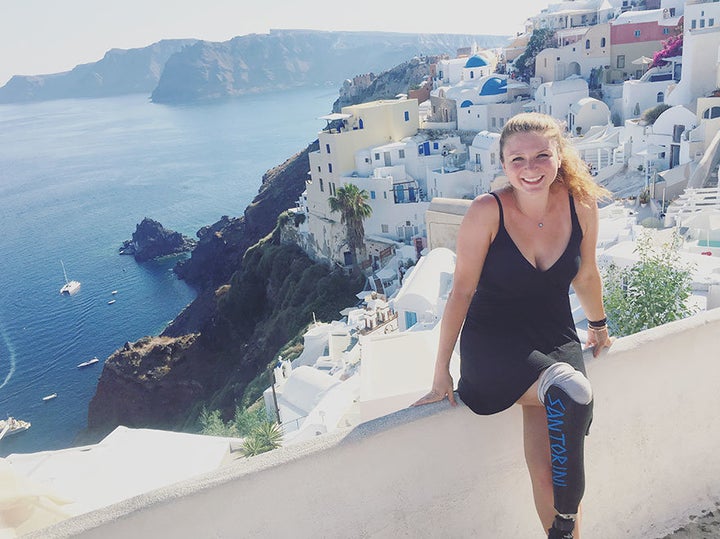 "It's important for people to realize you never know what someone is going through," she told HuffPost. "My leg has taught me a lot about not being judgmental or not assuming things about others. It's a hard lesson to learn sometimes, but the world would be just a little better if more people had a similar mindset."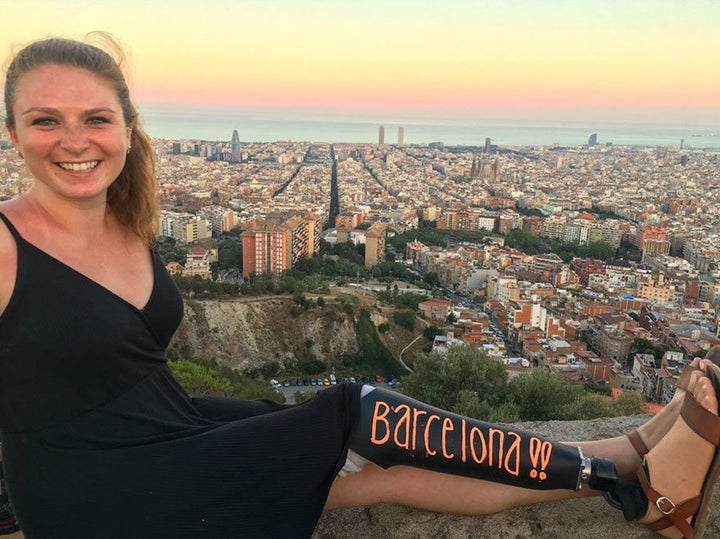 Related
Before You Go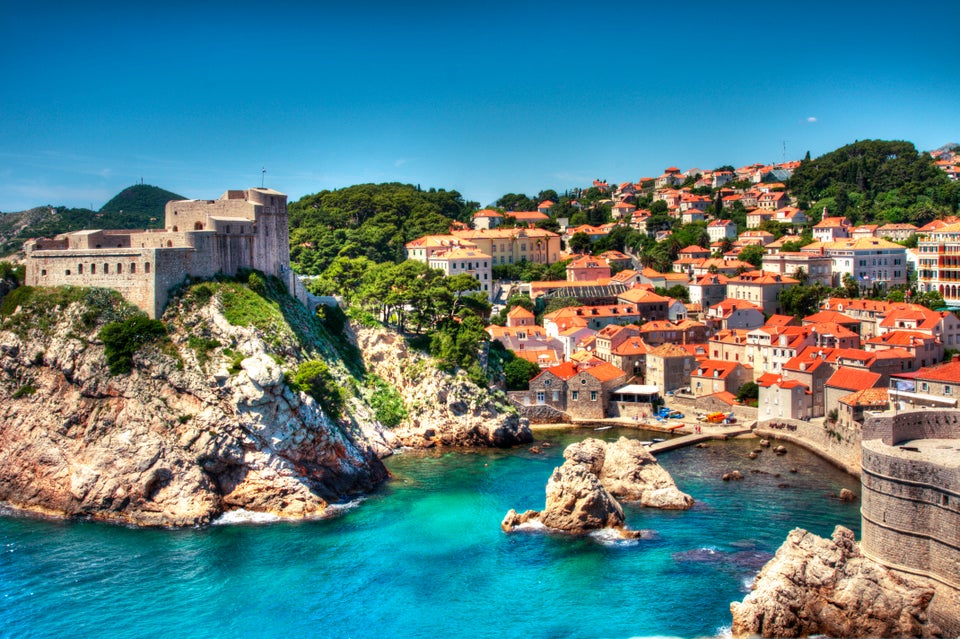 11 Incredible Cities In Europe That Are Also Incredibly Cheap