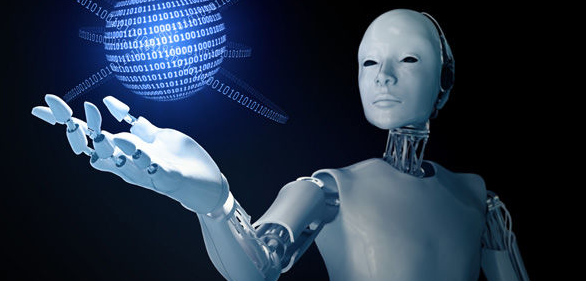 When you hear the term 'artificial intelligence', do you automatically think of robots taking over human civilization? Do you fear the power of AI will eventually become a technology human kind regrets inventing?
If so, you might want to get your nose out of science fiction novels and instead take a peak at the intriguing array of startup companies being built within the artificial intelligence sector.
Instead of worrying about super-powered computers determining the fate of the human race, think about the potential of artificial intelligence to be used for good.
Entrepreneurs within the AI sector are building all sorts of innovative businesses. Combining AI with predictive analytics and computer vision, these entrepreneurs are building viable companies that serve real needs:
Healthcare, ecommerce, and human resources are just three of many sectors being impacted by this growing interest in artificial intelligence.
As interest in AI technology continues to grow, expect to see multiple markets influenced as entrepreneurs and developers begin to realize the true potential of artificial intelligence.
From mobile applications on your smartphone to digital devices in your smart home, the coming years will see an enticing explosion of AI-powered innovations.
Are you ready for a sneak peak at the businesses already being built in this sector, peruse the following seven AI startups. Prepare to be astounded!
Tino IQ

Tino IQ combines artificial intelligence with stock market analysis.
Their platform analyzes everything from hedge fund activities to currency trading and commodities brokering to spot signs of artificial manipulation.
If you're involved in stock market trading on any scale, you'll enjoy discovering Tino IQ.
MD Algorithms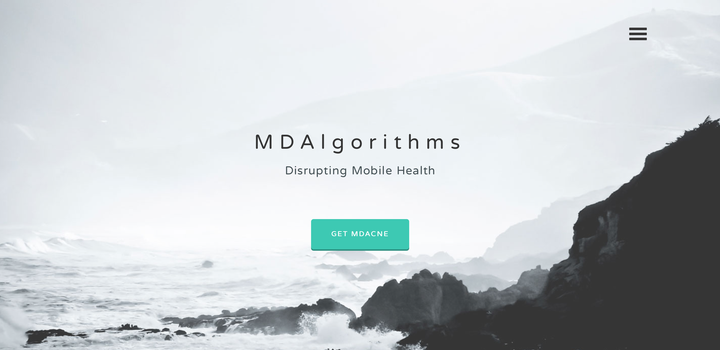 When you think artificial intelligence, you don't automatically think acne, right? Well, MD Algorithms hopes to change that.
MD Algorithms' first product MDAcne brings artificial intelligence to acne detection and prevention.
Combined with image analysis, the MDAcne app analyzes the skin of an acne-prone individual to determine the severity of a breakout and recommend a course of treatment.
Nine Connections
Nine Connections brings artificial intelligence to social media.
Their platform utilizes predictive technology to help brands discover the content most likely to resonate with their audiences.
Available for both publishers and corporations, Nine Connections can be used to increase social media effectiveness and boost publisher revenues.
Quest.ai

Quest is bringing artificial intelligence to the ecommerce space.
They are developing a platform that will allow customers to interact with AI chatbots to improve the purchasing experience.
Quest chatbots will be powered with machine learning and natural language processing, so their performance will gradually improve over time.
Ecommerce brands can use Quest's technology to improve the speed and accuracy with which their customers discover and purchase products and services.
Stella

The Stella team is building a job hunting interface based upon artificial intelligence.
Once publicly available, users can take advantage of Stella's abilities to scan employment opportunities, ascertain which opportunities a candidate is best suited for, and complete the application process.
Who knew finding a job and applying for it was so simple?
Currently, to be one of the first to take advantage of this new tech, future users can get on the waitlist at stella.ai.
Scarlet Speaking

Like the Stella team, the founders at Scarlet Speaking continue to build more features on their AI-powered personal assistant.
Scarlet can wake you up each morning, advise you of pertinent daily details (meetings, weather, important events, etc.) and guide you through your day.
Scarlet Speaking is currently available for iOS, Android, and Samsung Galaxy devices.
People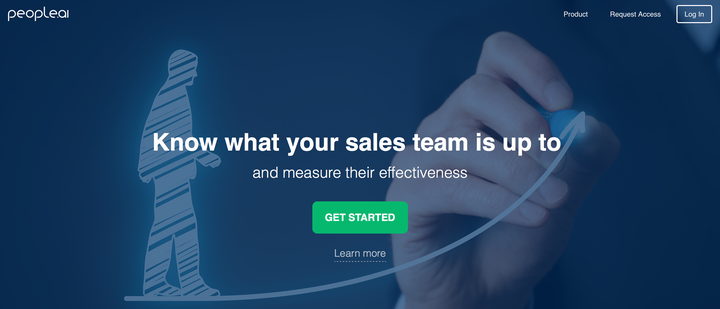 People's platform helps companies understand what their sales teams are doing on a day to day basis.
Oleg Rogynskyy, People's CEO, says the tool is best described as an, "AI-driven analytics platform for human behavior." How does it do this?
It integrates with email, calendar, phone, Salesforce and other systems used by sales reps to track all activity related to closing.
Their combination of technologies helps companies uncover the sales talent best suited to their individual company, not necessarily the salesperson with the best sales skills.
Top performers behavior is then spread across sales teams so the best techniques and behaviors—proven by data—for selling a particular offer can be implemented to accelerate the growth of a company's the bottom line.
"THE future is already here—it's just unevenly distributed." —William Gibson
With companies like these using artificial intelligence technology to build vibrant companies, you can see that the future is bright for this exploding sector.
Entrepreneurs and investors are seeing the enormous potential of AI. Isn't it time you did a deep dive into the wonderful ways artificial intelligence is being used to create innovative companies of the future?
Popular in the Community