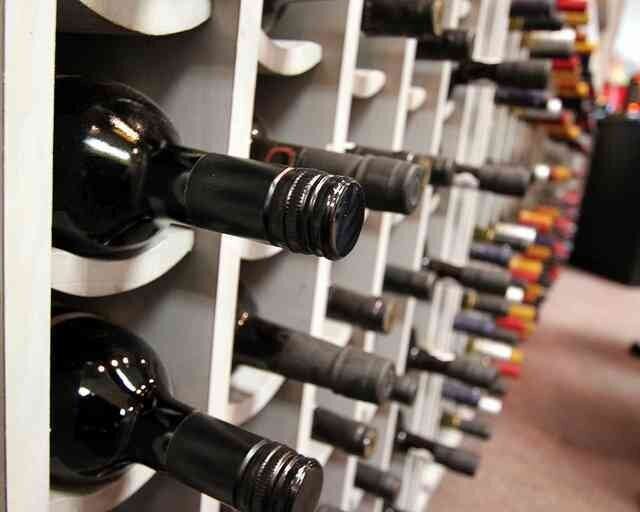 What is an artisanal wine, and what are the factors that are necessary to call a wine artisanal? I posed this question to five wine industry leaders. I think what is interesting is although there are factors that certainly can be agreed upon, most of that agreement would be in the care of the production of the product itself. How an artisanal wine is viewed by the public is sometimes blurred, twisted, and manipulated by advertising and public relations. So, these five points of view show different perspectives that both clarify and show the complexity which a consumer needs to weed through to find the difference.
Greg La Follette, the namesake and winemaker for LaFollette Wines, has great perspective for what the difference is, in terms of the technical care that goes into an artisanal wine, and conversely what goes into the making of a more commercial wine. He should know. Greg's previous experience has taken him around the world as a winemaking consultant, and he has worked with wineries of all scales, sizes, and goals. He says:

"Artisanal wine and winemaking, as practiced here at La Follette Wines, requires adhering to the concept of what the French call 'elevage'. Elevage means gently nurturing a wine along through its various stages, starting in the vineyard. It is truly 'raising' the wine, much as one raises a child. It is a practice that involves inordinate time, patience and a good degree of faith. Some of the viticulture and winemaking techniques required; which are both time consuming and meticulous, are intimate knowledge of the vineyard by spending time with the vines and the grower throughout the seasons, hand-sorting, lees management, barrel and hand-punched down open-top fermentation using indigenous yeast, and unhurried, often delayed fermentations that don't allow for early sulfur additions. This time commitment to each vine, each barrel, indeed each cluster; is just not possible for one winemaker in a large commercial setting. Just like you or I only have time to raise our own children, not take on the world's kids, so too do I only have so much time and energy to devote to my wines."
Becky Wasserman Hone, the name behind the great French importing company, Becky Wasserman Selections, echoes the sentiments of Greg La Follette, while relating wine to other products. Becky, in over thirty years, has put together a listing of French wine producers, that would certainly have to be considered some of the finest winemakers of France, and would also fall into the category of artisanal. Her comment is:
"More often a question of scale. Artisanal wines are equivalent to limited editions in art, small farm produce, and hand knitted sweaters."
Richard Driscoll is the Senior Executive Vice-President of Winebow Inc., a leading distributor and importer of fine wines from around the world. Richard's position and lengthy experience in a changing wine world, gives him a wise and unique perspective.
"Authentic versus formulaic is really the battle being fought these days in the wine trenches. The world is being flooded with a tsunami of commercially acceptable, clean and accurate wines, many with fancy and creative labels that look more expensive than what is delivered in the bottle. But, there is a small but growing group of knowledgeable wine consumers that know if they do a little homework they can find the 'real deal' in authentic, hand crafted wines. And...the exciting part is it's not always about what you pay. A generation of winemakers from all over the world are fanatical about delivering wines of place and individual style, often with native indigenous grapes. Invest the time to do some research. Find an honest merchant or sommelier who never lets you down with their suggestions. Savor the results."
Paul Grieco, one of my favorite Wine Directors, and the owner and Wine Director of Hearth, Terroir EVil, and Terroir Tribeca, can always be counted on for a unique point of view. No wine lists, in my experience, make more witty social commentary, including jokes, song lyrics, and most importantly demonstrate fine skill in selecting wine, and great passion with his selections, than his.
Paul, looking at selecting wine, making no judgment of artisanal wine versus commercial wine, and relies on a terrific palate and an open mind.


"There should be no difference between commercial wine and artisanal wine. Wine is wine and all wine should be judged on these following merits, regardless of price point or presence in the marketplace:

-Is the wine representative of the region in which it is grown?
-Is the wine representative of the grape/grapes from which it is made?
-Is the wine representative of the individual who made it?

If the drinker can respond with a resounding yes to all of these questions, then you have a glass of good grape juice.

If the wine tastes like it could come from anywhere, then send it back to nowhere land.

If you cannot discern the grape variety/varieties used to make the wine, then send it back to the land of no name fruit.

If you sense the producer has a deft hand in allowing the land and the grapes to sing through in the wine, then applaud the efforts and order a case of wine. If the producer was heavy-handed however, burdening the wine with excessive alcohol or oak or fruit, or stuff, then call your friends at the World Wrestling Federation and instruct them to pin this bottle of mediocrity to the mat!"
The truth of Paul's system is that his selection process and criteria for a great bottle of wine usually finds itself to a selection that most others would consider to be "artisanal." Still, I think he goes through the proper open-minded exercise to not be bullied by the description of others, but to make his own choices.
Kevin Roche is the founder of Wine Masters, an association of wine retailers looking to bring value wines at all price points to their consumers. Kevin offers these observations on the subject of artisanal wines:
"Perception: handcrafted, small batches, superior quality, individualistic in their character and personality, and made by one of the great winemakers of the world. These wines are perceived as masterpieces in a world of increasing competition.

Fact: Most of these wines are relatively expensive while many of them are outrageously expensive. Many of these artisanal wines are worth every penny you pay for them, while there is a large portion that are not.

Question: How do we tell the difference? Which wines retain value regardless of their price? Which wines transcend what is most often lost in mass produced, commercial, and the most popular wines that take up residence in the comfort zone of the consumer?

Answer: Regardless of every consumers' level of expertise, I strongly recommend that everyone "Venture Beyond" their known zone. Entrust your palate to an expert, preferably a certified sommelier, at a shop nearby. Embrace the magic that lives within each glass of the many artisanal gems that are made by the elite winemakers of the world. Enjoy the world that anxiously awaits you."
Five different wine personalities with five different statements regarding a "hot button" topic in wine. While there may be a lot of agreement about what goes into making an artisanal wine, there is still a great deal of debate about finding these wines, and particularly at less than expensive prices. If you don't know the difference yourself, because of the hype and marketing surrounding the industry, I highly recommend finding a retailer or restaurant that cares about wine. Lean on their passion, and you will have a lot to choose from -- and you really don't have to spend a lot.

Popular in the Community