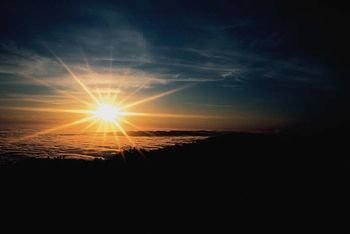 Christina Seely never takes a small bite. She rips off huge chunks. In a recent project entitled Lux, Seely spent over five years hoofing around the world photographing large urban areas at night.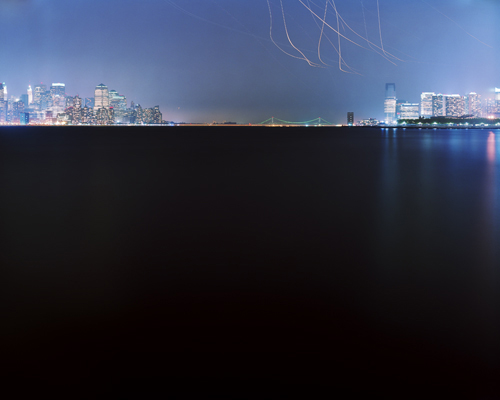 Metropolis 40°47' N 73°58' W (New York) digital C-prints 2005-2010
Lux is part travelogue, part reveling in the luscious beauty of that complicated thing we call landscape and part critique of excess. As she says,
Part of why I am photographing in these the regions is because of what these regions represent. They are the wealthiest. They use half the worlds Co2. This references privilege. Privilege means you have a bigger footprint. And this means those that those that have privilege have a bigger responsibility.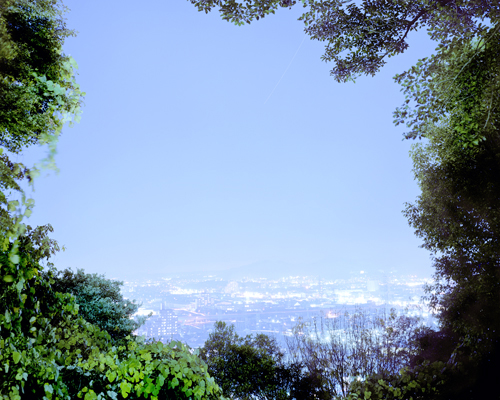 Metropolis 35° 10'N 136° 50'E (Nagoya) digital C-prints 2005-2010
That's no small serving. Seely embraces her own contorted relationship with these issues. After all, she hopped on big jets to get to all these places so she has some carbon privilege trailing around after her. When I asked her about this she said,
I do buy offset for all my travel. Personal decisions about my life are very important in relation to this, daily habits and whatnot. Extremism can shut people down and shut them off from making change. How can I bring these things up without judging? I want to find a balance, I want to find a way to live better and don't believe that the utopian ideal is really possible. I do believe we can live as lightly as possible.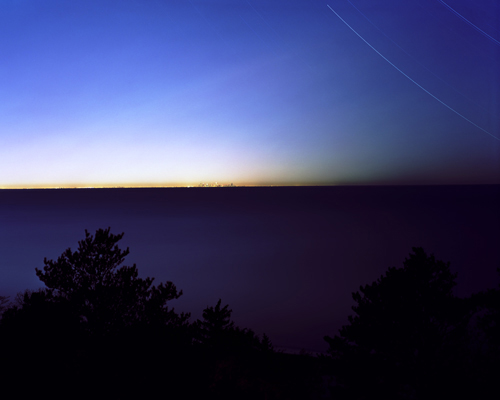 Metropolis 41°54'N 87°39'W (Chicago) digital C-prints 2005-2010
Seely spoke about the need to engage in dialogue about these issues and stated that this was really the role, reason and justification for Lux.
The conversations I have had with people have changed so much as I have gone further with Lux, people are much more vocal about these issues then they used to be. There is so much more apparent innovation. I'm seeing change happen.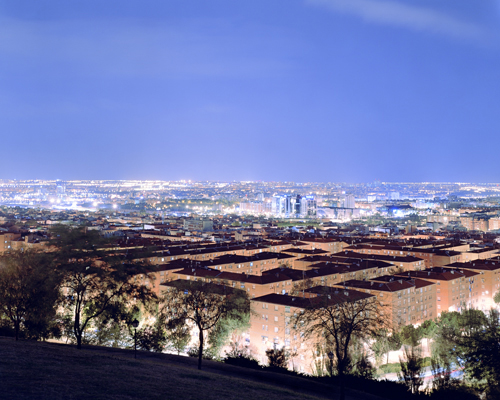 Metropolis 40°25' N 3°41' W (Madrid) digital C-prints 2005-2010
One of the delectably tricky things about these photographs is the way they seduce you. An image of the night sky starts to take on the majestic quality of a grand Bierstadt landscape. Then you pick apart the smoggy radiant light and it's easy to get a taste in your mouth that is less than sublime. I appreciate the quiet way Seely insists that we look with enthusiasm and yet thickens the work with a cautious warning.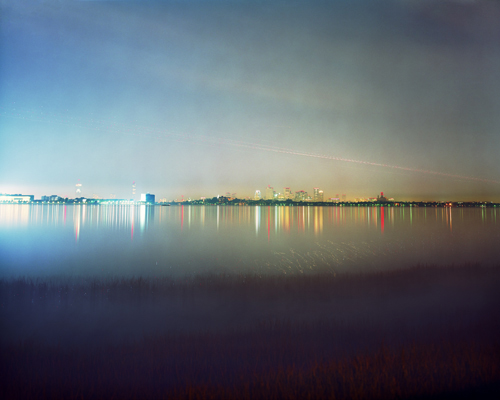 Metropolis 42°22' N 71°2' W (Boston) digital C-prints 2005-2010
Seely was careful in her planning of this project. Using a 4'x5' field camera and with help from local contacts she scouted and chose her vantage point carefully. She looked for,
A meeting between the natural and the urban that excludes the iconic moments like the Eiffel tower. Exposure times vary depending on how far away I am but tend to be around 1-4 hours long. I have to figure out how bright to make the scene "look" because by the end of two hours my eyes have adjusted and the scene has changed. I push my printing towards a sense of daylight. A lot of my decisions are intuitive. The actual key to the work that makes it mine or someone else's is paying attention to the fact that I don't know why an image works as a maker, there is a marker of being an artist that is beyond knowing. I can break it down into parts but there is a part of it that remains out of reach.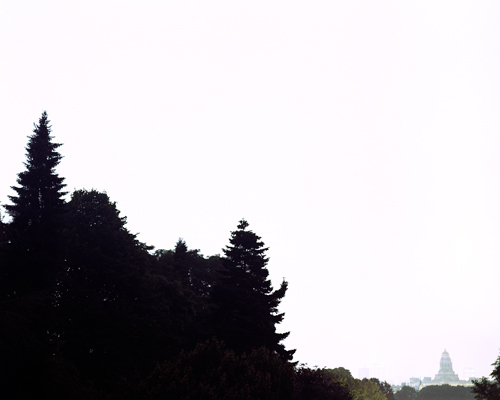 Metropolis 50° 48' N 4° 21' E (Brussels) digital C-prints 2005-2010
In a world filled with cocksure creative professionals it's refreshing to hear an artist speak about a component of their work that involves a lack of control or express uncertainty about some aspects of content and process. This is especially true when it comes from someone who cares so deeply about the context within which she operates.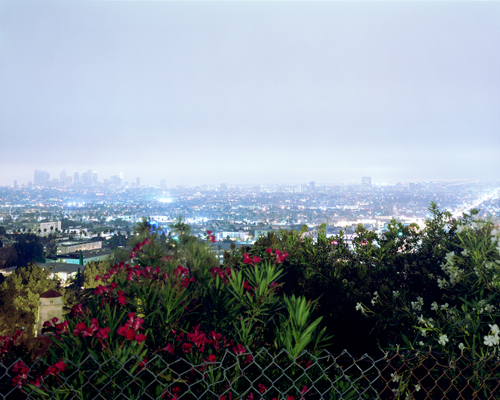 Metropolis 33°56'N 118°24'W (Los Angeles) digital C-prints 2005-2010
Seely has closed the door on the making of Lux and is now focused on showing the project and building new pieces, many of which deal with some of the same issues. She has an ongoing and award winning collaborative project that deals with creating more efficient streetlights called Civil Twilight. She recently returned from the Arctic Circle Program a two and half week residency for twenty artist and scientists who travel around the Svalbard region. Her new project, Markers of Time, steps back from the specifically human and begins to look at movement and change within patterns such as tides, glacial melting and migration. Using photography and video she will be discussing the constant flux within these structures as a result of climate change. When I asked what else was on her mind for future work she offered a big new platter of thought to chew on,
Science breaks nature down into quantity. Instead of a massive divorce between science and religion perhaps there is more of a place for them to have overlap or respect for one another. That gap is narrowing.

All images, copyright and courtesy of the artist.
Popular in the Community