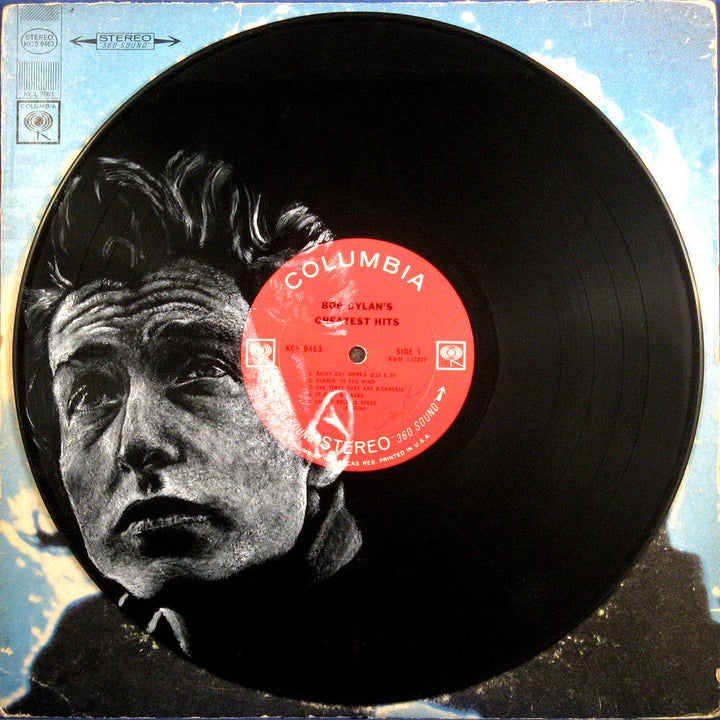 The thought of paint layered on a precious vinyl record is probably enough to make die-hard collectors cringe. But fear not, album aficionados, vinyl artist Daniel Edlen loves the musical medium just as much as you do.
The artist, who creates portraits of rock 'n' roll greats from Aretha Franklin to Johnny Cash on the surface of their very own LPs, is a collector himself. In fact, it was his love of music that inspired him to turn to vinyl as his canvas of choice.
He uses recycled records for the most part, painting with carefully placed white dots to recreate his famous faces. It's a meticulous process that, according to Inhabitiat, often translates to one hyper-realistic rendering per month.
We asked Edlin a few questions about his vinyl art over email (Scroll down for images):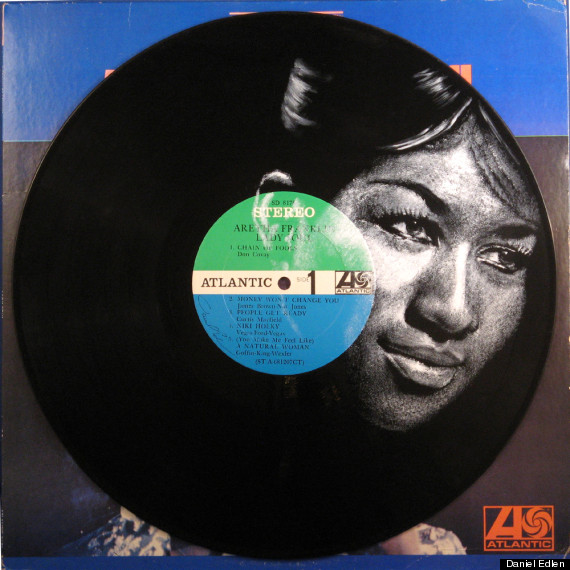 Aretha Franklin
How did you get started painting LPs?
As a teenager with a lot of time and records, I combined my love of music with a couple high school art projects. My teacher had us use fine Rapidograph pens to make dot drawings with the density of the dots creating the shading, and I also tried drawing with white pencil on black paper. Somehow, while listening to the Beatles' "Revolver", it all came together in my head.
What's been your favorite record/painting combo so far?
We were fortunate enough to see The Verve reunite live at The Roundhouse in London a few years back. It was the most amazing trip and concert I've seen, so painting the four members of the group on the double album they released following the tour was a favorite. This is hard though because I also got to paint Amanda Palmer on a record she sent me for David Lynch. The best might've been getting to paint Bob Marley for Roger Steffens on Roger's favorite album, inspired by a photo Roger had taken of Bob on tour, to gift to Roger's Music Preservation Project.
What LP would you refuse to paint? Is anything sacred?
As a record collector first, I try to paint on unplayable records, or reissued releases that aren't collectible, or people's own collected copy. I have been asked, and have painted on a $500 Northern Soul single, because the combination of the personal image on their collected copy of the 45 would mean more to them than the record itself. I would refuse to paint on the copy of original pressing of The Beatles' "Revolver" that belonged to my dad, because that copy, with its ticks and pops, means more to me than anything I could create with it.
Check out Edlen's images in the slideshow below and let us know what you think of his LP art in the comments section.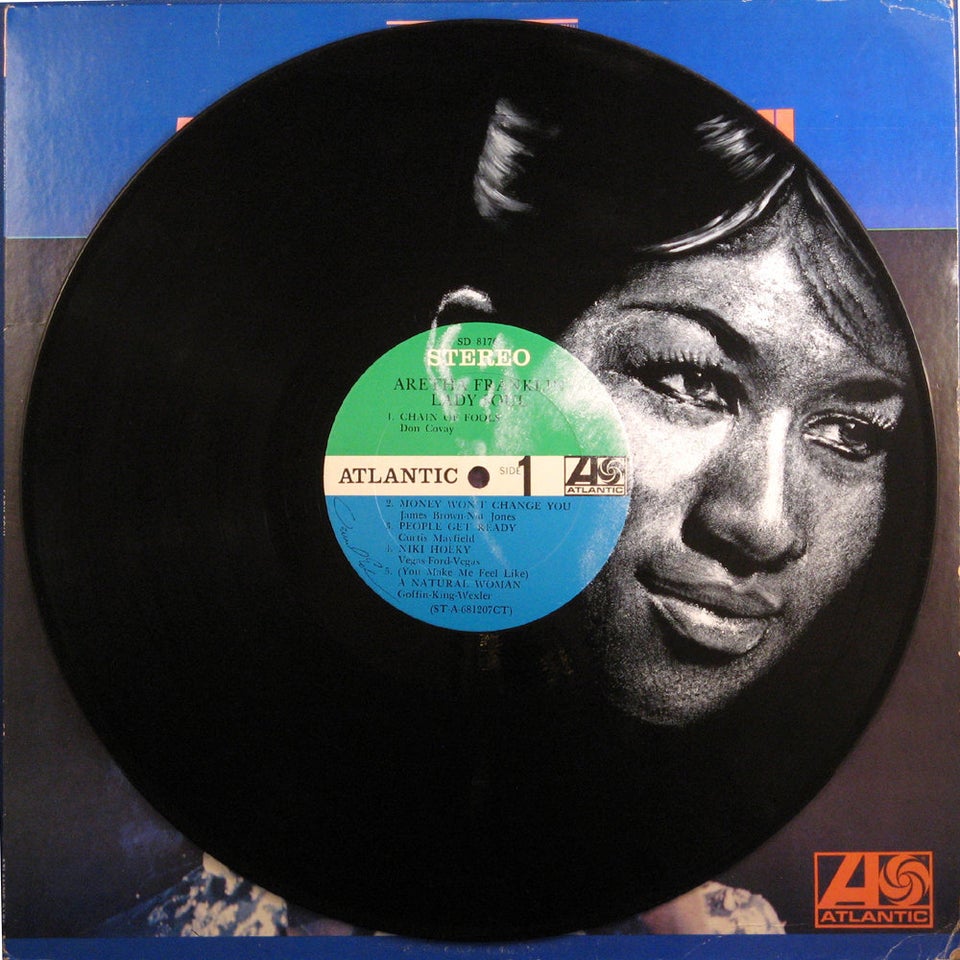 Daniel Edlens Painted LPs
Related
Popular in the Community