Warning: This post contains nudity and may not be appropriate for work environments.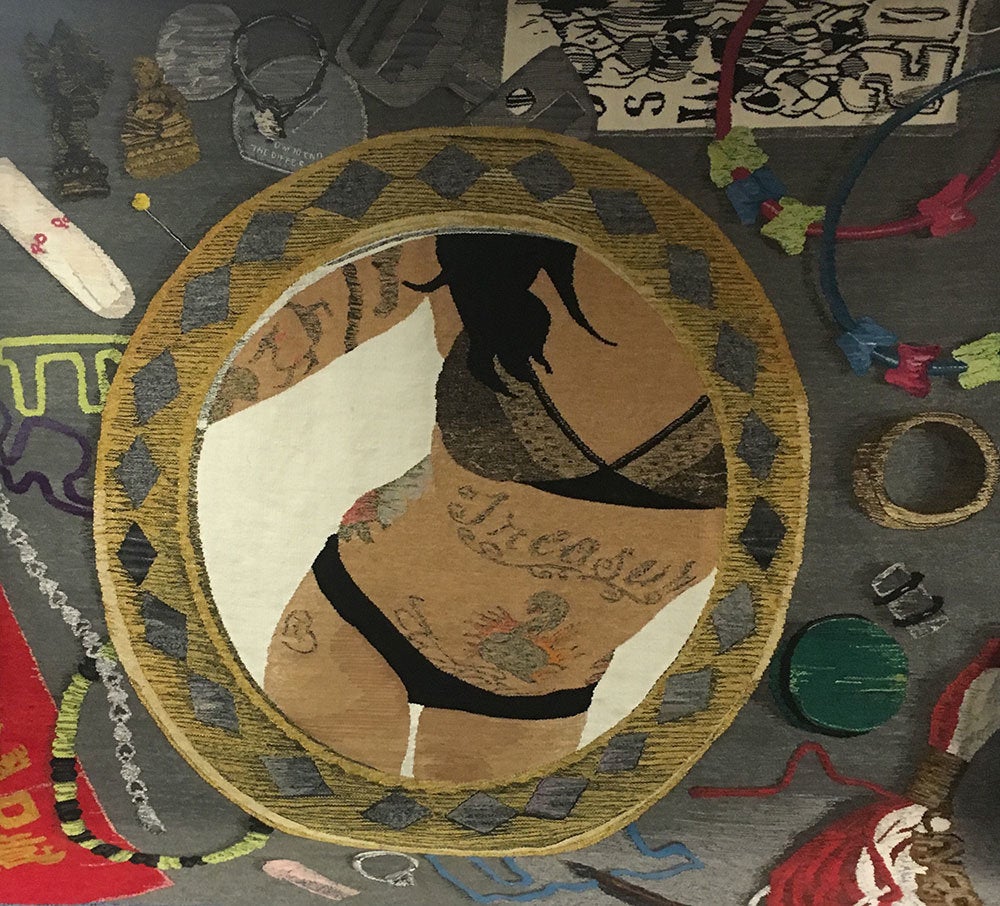 Shaving your legs, tweezing stray facial hairs, taking a perfunctory peak at your backside in the mirror: these are the late night bathroom rituals that so many women perform in the confines of their homes.
In her latest series "18/bi/f/ma," artist Erin Riley amplifies these covert practices using large, painstakingly crafted tapestries of cotton and wool. Through the demanding, intensely physical medium, Riley gives weight to the smaller moments in women's daily (or nightly) lives that often go unseen and unspoken.
"Rather than looking through my past and seeing events or narratives I often just see snapshots, remembering moments through images sent and received," Riley said. "I am recreating scenarios that pushed me to take a moment and look at my life from a different perspective."
The distinctly 21st-century artworks employ the traditional medium of tapestry to depict images you'd expect to see on an iPhone screen. Underwear selfies are magnified to massive, eight-by-eight-foot woven images, adding a sense of importance to images sometimes deemed narcissistic, trivial and disposable.
One piece, titled "4am Hookup Prep," was inspired by a late night evening Riley spent multitasking, texting multiple people while simultaneously getting dolled up to meet up with a casual partner. While shaving her legs, her grip slipped, and the image of blood streaking down her leg became emblazoned in her memory.
"I cut a giant gash in my thigh," Riley recalled to The Huffington Post. "For a moment I thought, What am I doing?! My injury took me out of the frenzy of hormones and allowed me to look at my actions from a more logical perspective."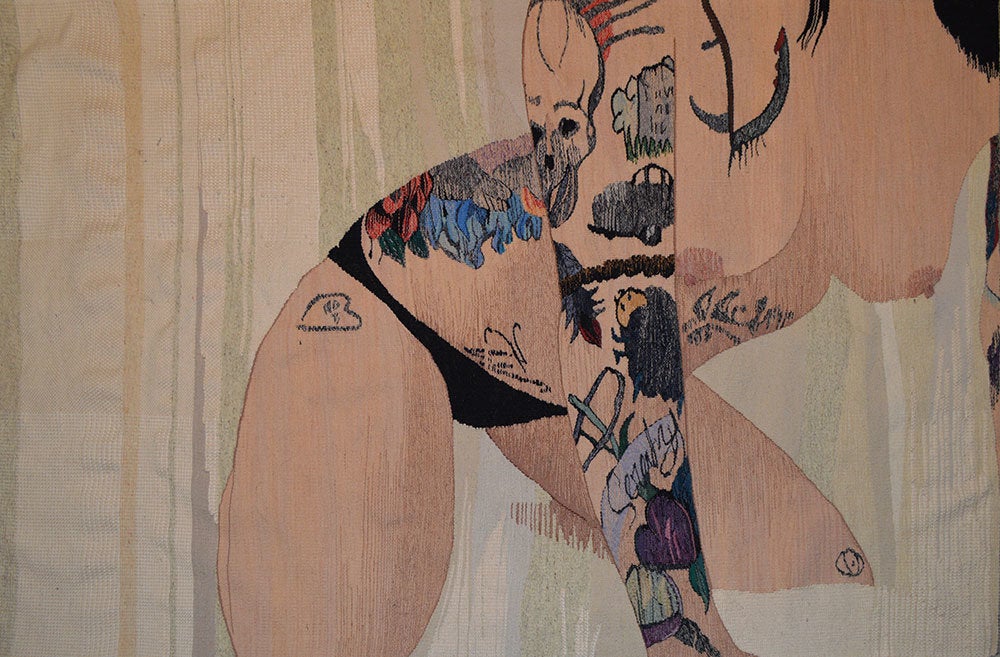 In other images, Riley ignores her self-portrait to focus on the many tools women use to snip, save and pluck while prepping for a night out or an intimate encounter. Splayed out like medical instruments, the various silver gadgets evoke a sterile, almost sinister, air.
Riley's artwork celebrates and critiques the image-crazed world so many young women occupy, characterized by obsessive documentation and incessant performance. Riley translates images so often snapped in a second -- ready to be uploaded, shared and erased with a single click -- into time-consuming, meticulous artworks with a technique older than the artist herself.
"I love tapestry because its a medium that challenges you constantly," Riley said. "I am working on looms that are for the most part older than me and I have to be cognizant to treat them well, repairing them when minor things happen so they live long after me. I also love that its a physical medium, you can tell after a long day how much work you have done and its challenging to keep getting back to work. I am stubborn, so having personal challenges on a daily basis keeps me inspired."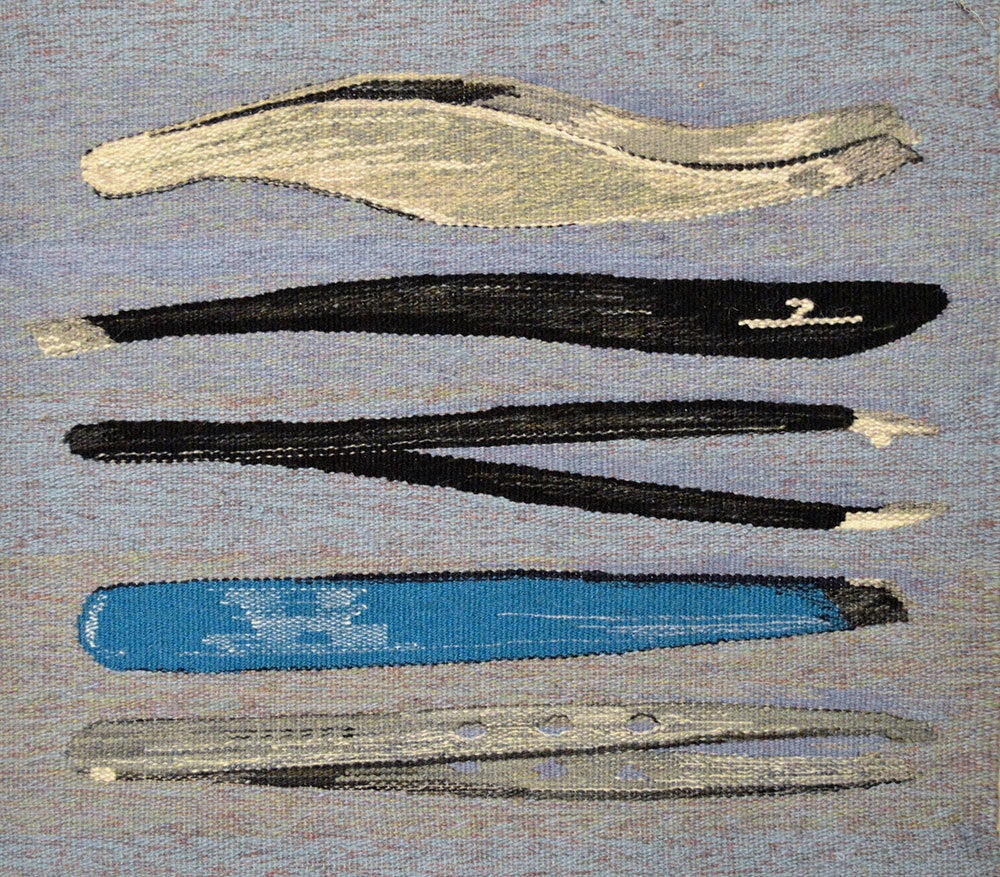 Through her work, Riley hopes to connect with the infinite young women around the world spending their late nights with a cell phone in one hand, grooming tools in the other, prepping their bodies and minds for whatever adventures the evening has in store.
"With self-portraits there is this yearning to connect with other people, to announce that you exist and to hope that others relate," Riley said. "I want to share bits of myself to allow others to see the gritty sides of life that we all tend to hide."
"18/bi/f/ma" runs from July 1 until July 26, 2016 at Brilliant Champions Gallery in New York.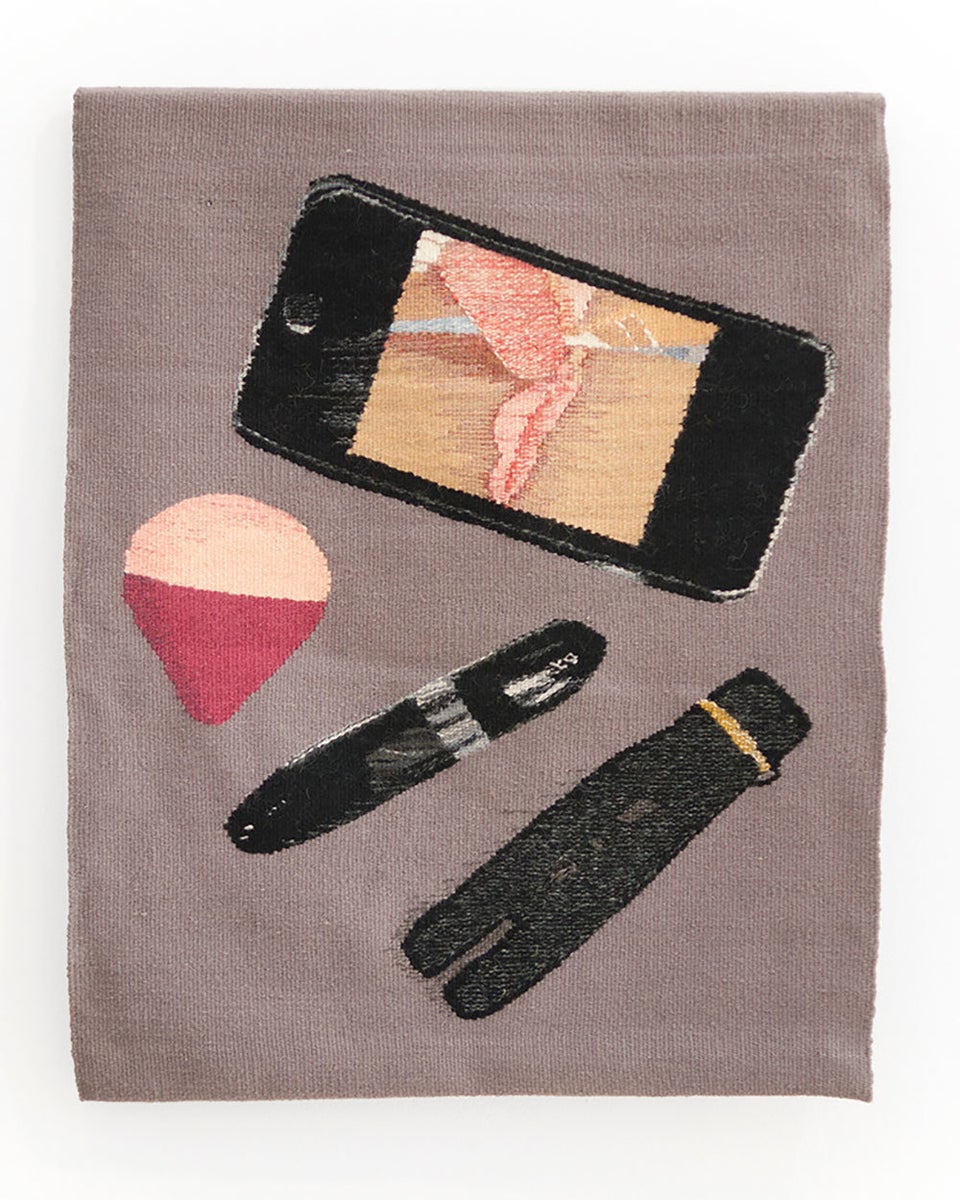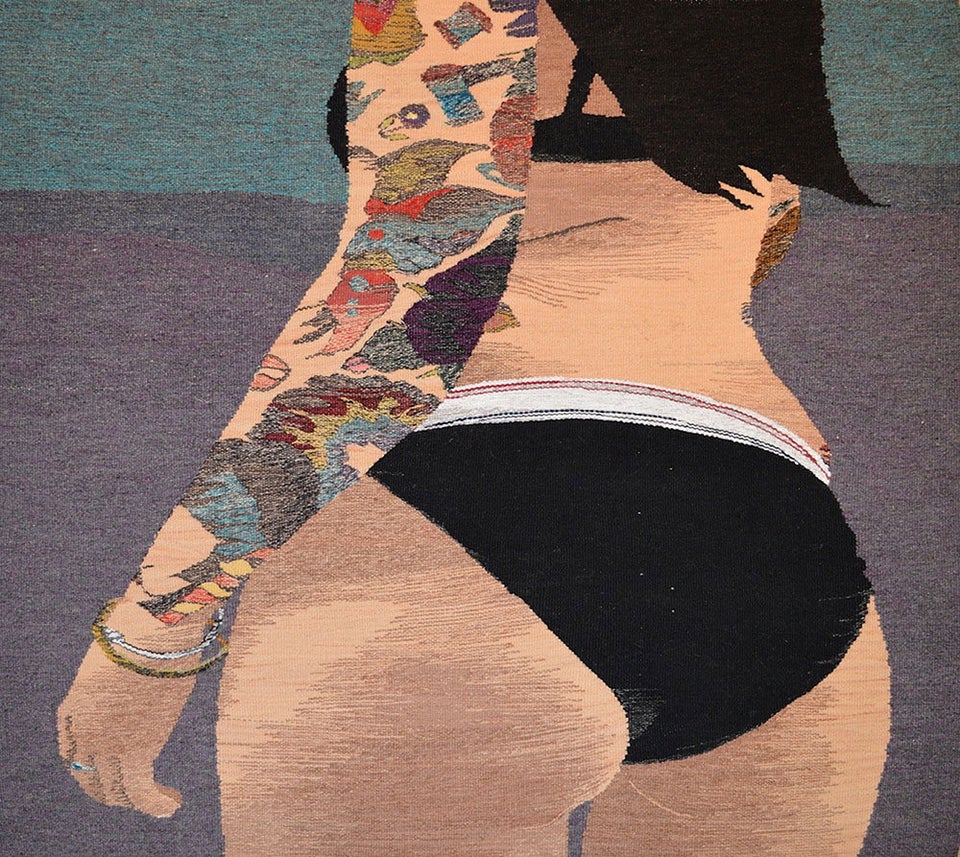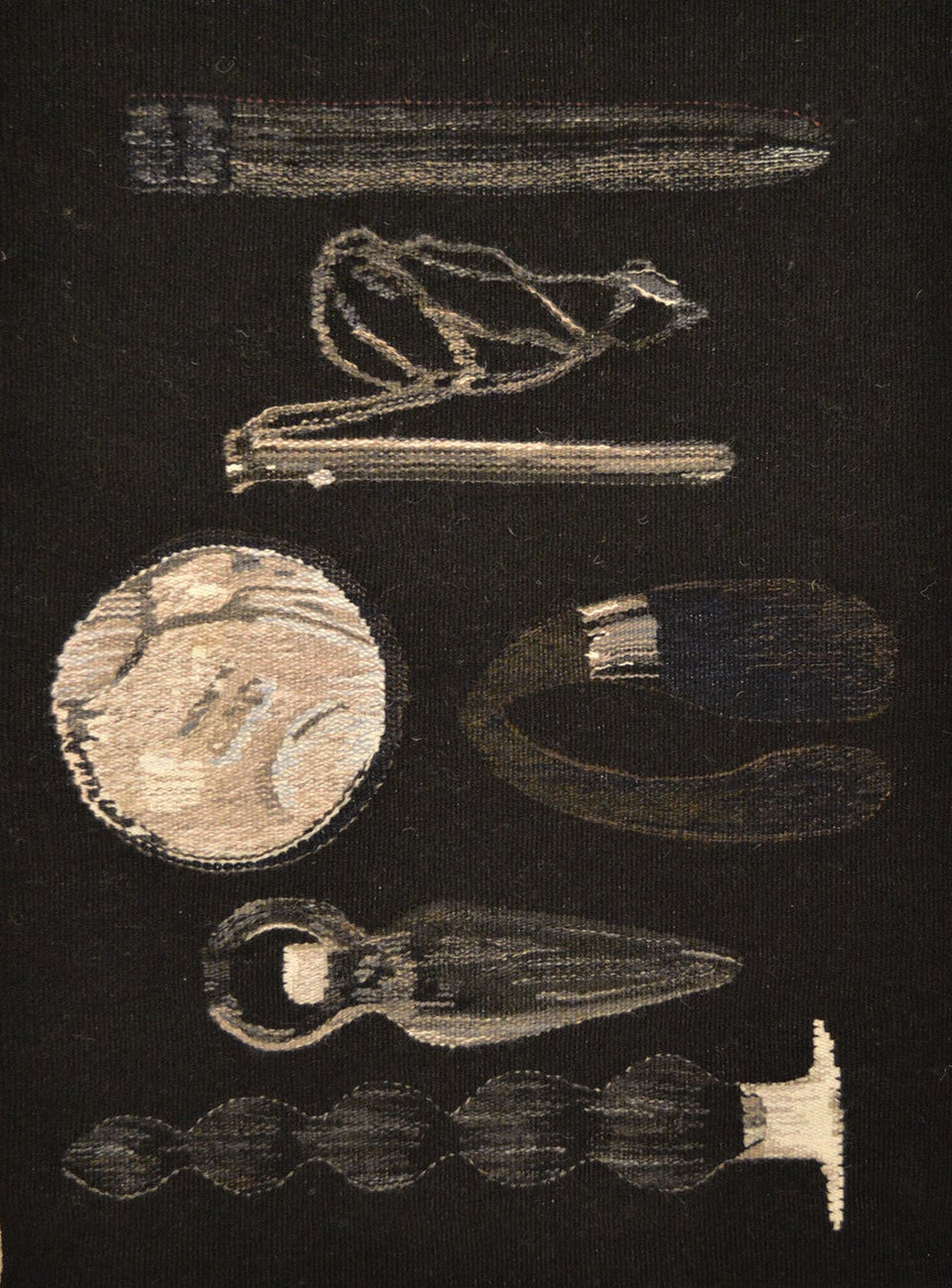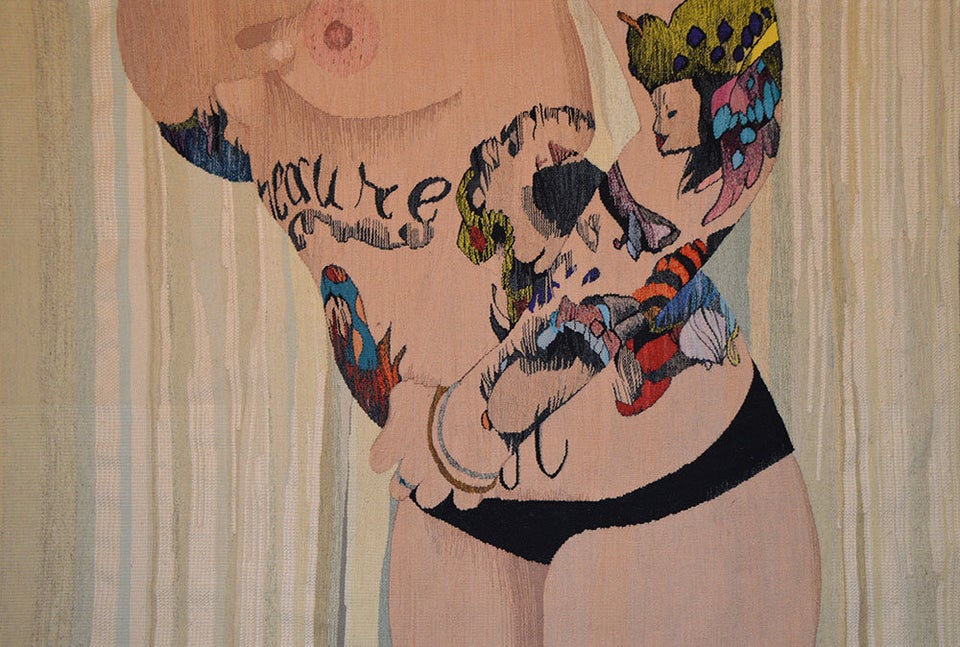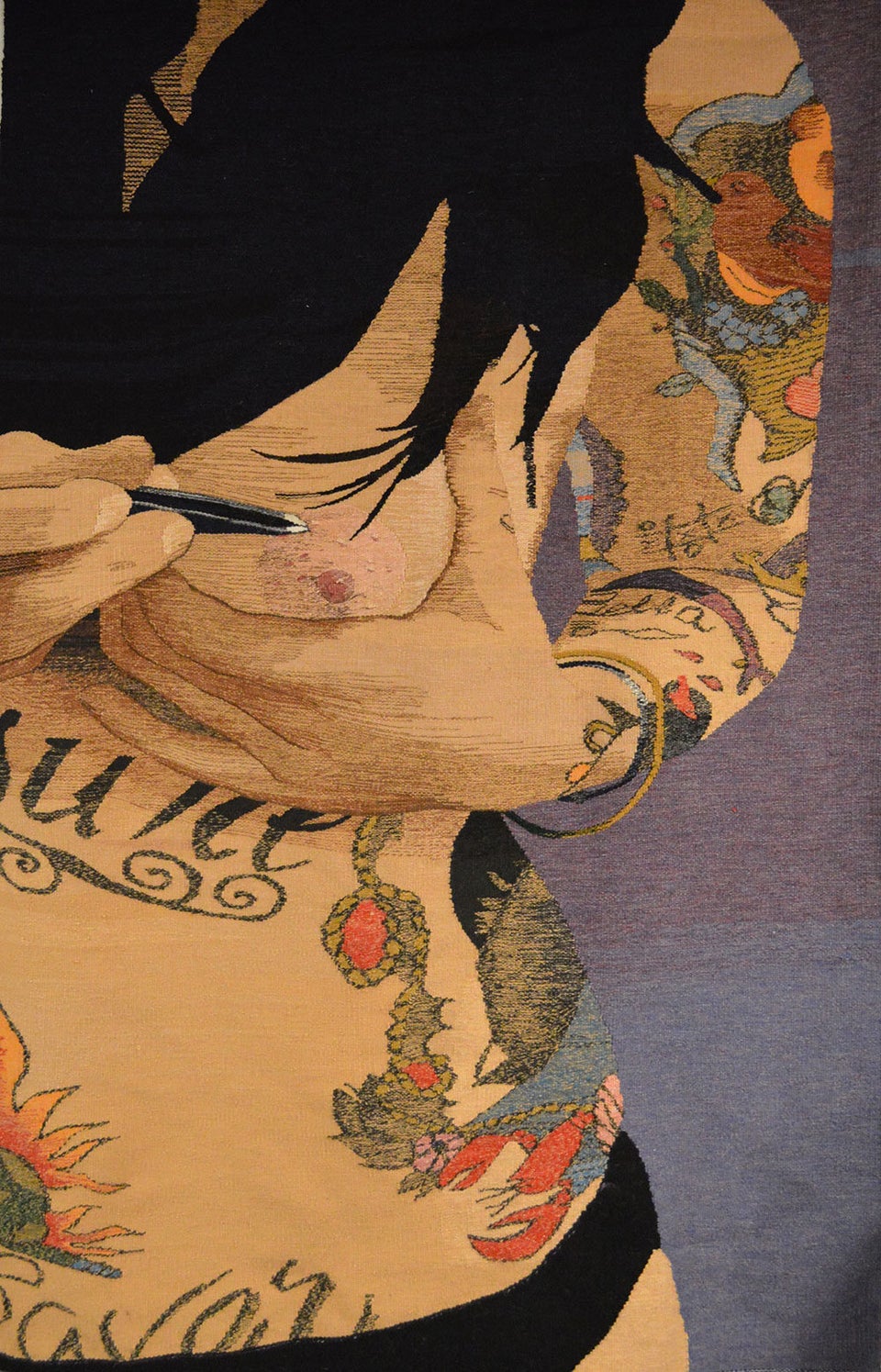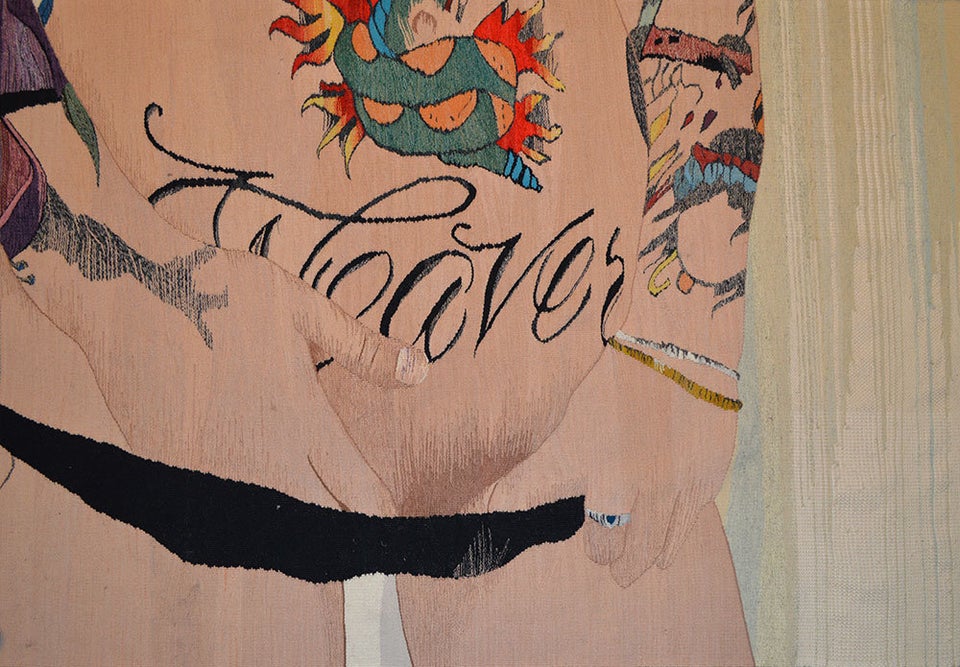 Before You Go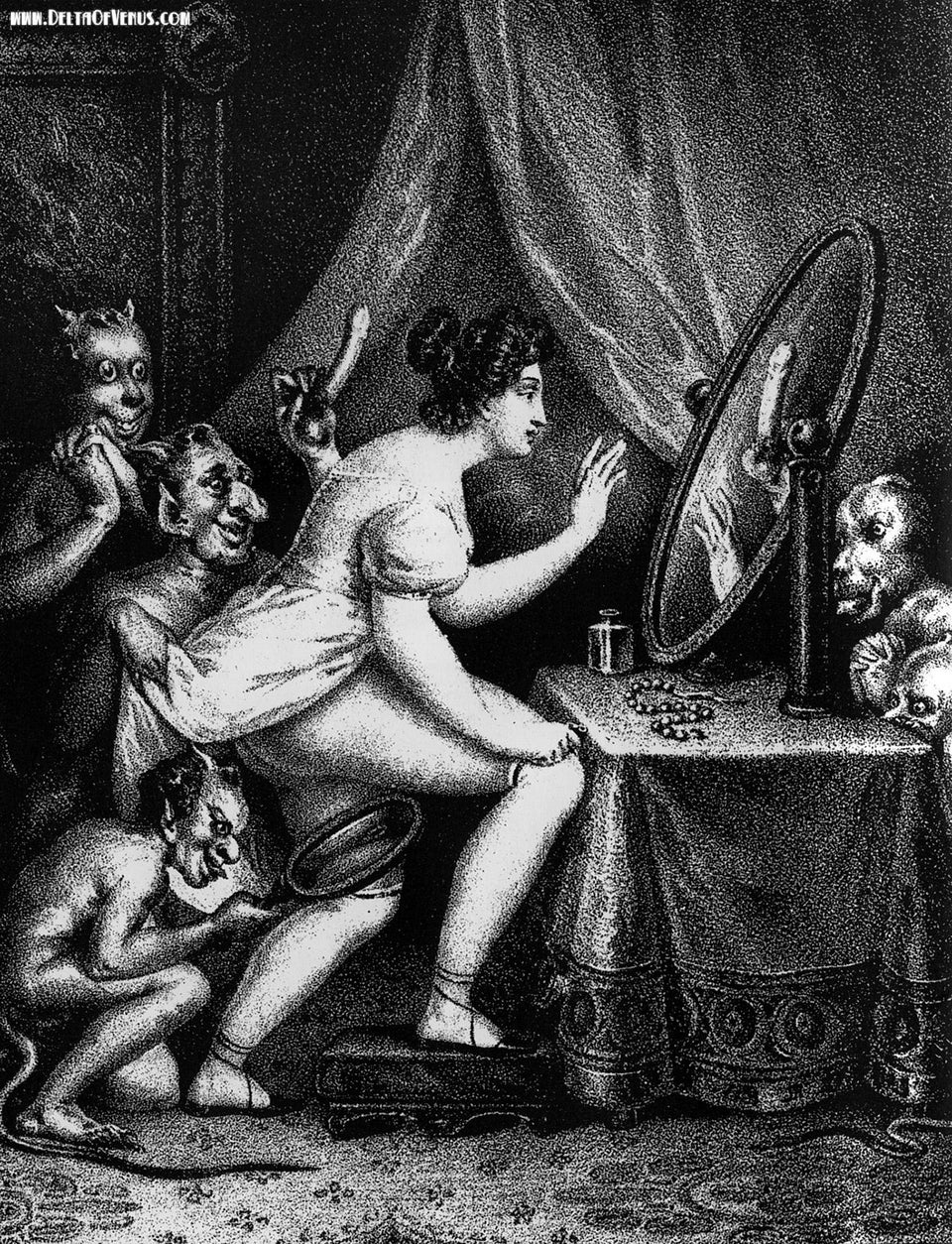 Unearthing A Strange, Satanic Moment In Vintage Erotica (NSFW)
Popular in the Community