On April 24, at a private VIP opening at the new 220,000 sq. ft., Renzo Piano-designed Whitney Museum in Manhattan's Meatpacking District, Ronald Mallory's contained mercury sculpture will be on display. Purchased by the Whitney in 1968 this black and silver piece is motorized kinetic art. It rotates every two minutes and has an exploding orgasmic sensuality when the mercury hits an air pocket. Mesmerizing. That's it!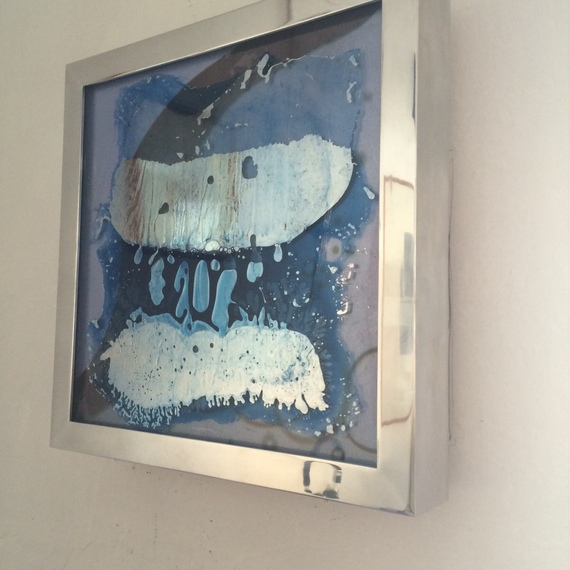 And Mallory's life like his dedication to his art has been explosive. On 9/11 his magnificent painting of the Andrea Doria at the Windows of the World on the 106th floor of the World Trade Center was destroyed by terrorists. Could Mallory create again? His muse had been pummeled. He was haunted by the question, "Why make art?" After a period of mourning, Mallory's tortured muse began to paint, one stroke at a time. His recovery was slow. Music helped as well as living in the gentle climate of Mexico where he resides.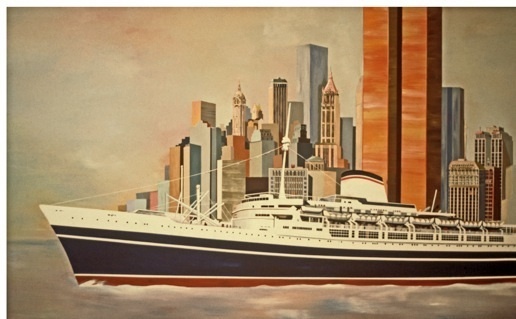 Finally Ron Mallory's muse is back on track. Today he creates in his studio daily preparing for a show in Paris at the RCM Gallery on the Rue de Lille beginning 10/29/2015 through 11/30. The show will feature mixed media and 9 mercury sculptures created from 1973 to 2013. Like his kinetic art Mallory rotates from creating sculpture to oil on canvas. He even designs jewelry when inspired. In 2016 he will have a show at the Patrick Parrish Gallery in N.Y.'s West Village.
However on April 24, he will be making an appearance at the Private Opening of the Whitney.
In 1966, he first gathered acclaim exhibiting his mercury wonders at the Stable Gallery along with Warhol. His sculptures went on to be purchased by: the Museum of Modern Art NYC, the San Francisco Museum of Modern Art, the Cooper Hewitt, the Chase, the Albright Knox, the Lannan Foundation, the Aldrich Museum, LACM and many more notable institutions.
Like the Court painters of yore, handsome Ron Mallory has a gift of socializing with collectors. He had been spotted at dinner parties at the home of collector extraordinaire J. Patrick Lannan, at lunch with Princess Grace and Prince Rainier on the yacht of producer Sam Spiegel, at dinner with the Shah of Iran at the Palace Hotel in St. Moritz, sailing on the Mediterranean seas, having aperitifs with a King of Spain at the port of St. Tropez. But Mallory's attraction for the jet set lifestyle and its attraction for him have never taken his focus away from his dedicated muse who has kept him creating through all the chintz and glitz of St. Tropez, Sardinia, Venice, Megeve, Paris, Milan, London etc. For me Ronald Mallory is reminiscent of Edouard Manet. Like many of his paintings, Manet was a contradiction, both bourgeoisie and common, conventional and radical. A year after the first impressionist exhibit, he was offered the opportunity to draw illustrations for Edgar Allan Poe's book-length French edition of "The Raven." In 1881, the French government awarded him the Légion d'honneur.
Forever the artist, Mallory still can be found jetting from Mexico to New York to Paris and back again to his humble studio in Estado de Mexico eager to play some classical music and to pick up a brush or to create a mercury masterpiece.
Related
Popular in the Community