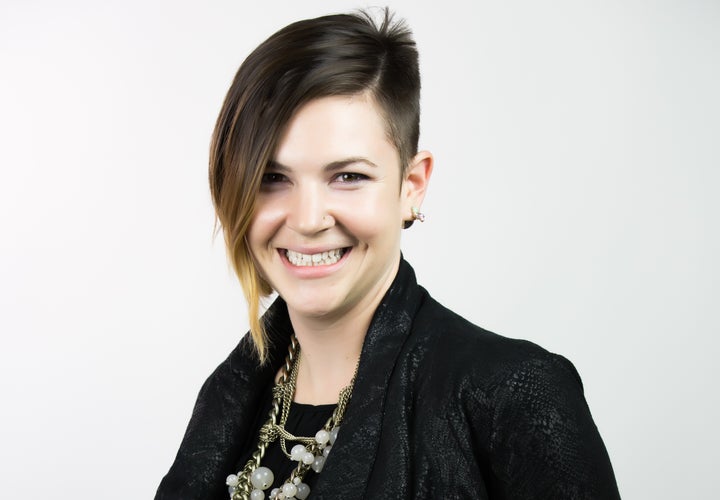 "Who exactly seeks out a coach? Winners." –Chicago Tribune
One of the biggest blessings of coaching is the overflowing fountain of potential and inspiration that I encounter within my clients every day. Yes, there are many difficult moments and even painful periods of growth and change, but the beauty is that every movement is upward and outward—expanding comfort zones, facing fears, unlocking confidence, the discovery of self, the freedom of truly being yourself for the first time...
I believe it is important to share these unique and incredible stories because, for every person that accesses their unbounded potential, there are 10,000 more who are lost and trying to figure out why they aren't happy, why they can't stay committed to their goals and dreams, and why nothing seems to bring a sense of fulfillment and contentment. I hope that highlighting stories of inspiration and self-love will help to fill that huge gap because there is so much to learn from those who have discovered their own worth and trusted in it.
Meet Kerilynn, a pioneer in the world of blending art, fashion, and luxury experiences for the purpose of boosting others' happiness, self-esteem, and belief in their own potential.
A curious and intriguing description, isn't it? Well, she is just getting started, and I'm sharing her story because it's bound to inspire others (like you) to step out and create totally unique projects and careers based solely around your own passions, fulfillment, quality of life, and happiness.
Kerilynn started out on pretty much the same page as most confused and scared teenagers facing the prospect of "adulting": growing up, figuring out what you want to do the rest of your life, becoming responsible for every aspect of your own well-being, etc.
Going into college, Kerilynn felt a lot of stress around choosing one area of study to prepare for the rest of her life. She initially chose Psychology but found herself unhappy and struggling after one year, so she started thinking about other options. She had always had a creative mind and an interest in art but thought of it more as a hobby than a career. However, a simple comment from one of her friends majoring in theater changed her mind: "I'm paying to go to college; I might as well do something I love." So, she decided to switch gears to study painting and design, and it completely changed her college experience from something miserable into a discovery of something she loved to do.
After graduating, Kerilynn worked a lot of retail to pay the bills while searching for her dream job of Art Gallery Director. When she landed this position at the age of 26, she felt on top of the world, but at this point she had no idea how much she was capable of accomplishing beyond what she had imagined. As most post-college adults end up doing, Kerilynn started looking for additional work to make extra cash on the side, so when an opportunity to become a personal stylist for custom clothier J. Hilburn presented itself, Kerilynn took a small chance that would end up challenging and expanding her comfort zone in ways she never expected.
Originally, she started her J. Hilburn business with the idea of making a couple hundred dollars a month to put toward an annual trip with her fiancé, but she had no real idea of what she would be capable of generating business-wise. Even though her art gallery position and custom clothing business may have seemed unrelated and irrelevant to each other, Kerilynn discovered that for her they went hand in hand. She attracted the same clients through both businesses by providing direct luxury experiences. When she met up with a client for custom suits or shirts, she educated them on style, colors, and proper fit while in the comfort of their own office. With the gallery, she had always followed the same process (except with art) by educating clients on where to hang art, what will and won't work, and the stories behind the art and artists.
In the beginning, she looked to leaders who were successful in their J.Hilburn business and copied that into her own business plan. She started by reaching out to her (at the time limited) network and began attending weekly networking events to meet more potential clients. She stuck with those two actions consistently and, low and behold, the clients started rolling in! She discovered that men were genuinely interested in the fashion services she had to offer. However, as she discovered how much potential she had unearthed in her dual business between the gallery and J. Hilburn, Kerilynn simultaneously started running into one huge roadblock: herself.
In the midst of her growing accomplishments, Kerilynn started to hit some walls when it came to buckling down and putting her plans into action—perfectionism, procrastination, fear of failure, fear of looking bad, and resistance to hard work, just to name a few. Of course, this kind of resistance is all too common, but many people never really get down to the nitty gritty to find out what it will take to move past these obstacles and unlock full potential and possibility.
Kerilynn is not one of those people. One day she decided, "I want to make this bigger and better than I thought was possible," and this ultimately led her to Catherine Wood. In this moment of realization, she recognized her great need for an accountability partner who would push her and hold her to her goals. She had met Cat in a mutual networking group and had been intrigued by her ability to challenge standard methods of thinking and definitions of possibility and limitations. So, she decided to do a sample session with Cat and was stopped by the cost at first, but heading into 2016 she was ready to take her J. Hilburn business to the next level and knew she would need help to push past her limiting beliefs. By trusting herself enough to invest in her own future and success, she began operating on a whole new level.
The result? In her words...
Kerilynn began to have confidence in her ability. She unlocked the fears that were holding her back and began to move forward consistently. She took control of her fear of failure and perfectionism that had always kept her feeling safe but had never allowed her to push the boundaries and discover her true capabilities. She started breaking out of her comfort zone and moving past her fear of being a leader and growing her team as she found trust in her own capability to lead others to the same success that she had found.
All in all, through working with Cat she changed what she thought was possible. She started with a multitude of limiting beliefs about her own skills and abilities but grew to realize how she had much more control than she originally believed. Kerilynn found that the best impact of coaching was that it did help her business but it also began to flow into her personal life. For the first time, she felt that she could be the "real" Kerilynn more and more and let the fears of rejection and self-doubt melt off layer by layer.
"I have come to realize I'm much more capable than I thought I was and that falling down a few times isn't the end of the world. I can see the possibilities before me: flexibility, travel, successful relationships, leadership and so on. Taking a leap to get to those possibilities seems worth it to me."
Now, Kerilynn is loving life in DC with her fiancé and their cute little poodle named Sadie. They are planning their New Hampshire wedding while Kerilynn is building a team across the country and working on her next dream of creating her own business. Looking back on her own experiences and stages of change so far, Kerilynn knows that there are so many talented people out there who simply need help finding that "thing" that they are good at and passionate about in their heart and soul. She aims to be that channel of help as a leader, an expert, and an influencer whether through training a team, helping creatives construct their own successful businesses, or guiding others past their own obstacles into the realm of potential and possibility.
In the past, Kerilynn got stuck on trying to make everything perfect, mostly out of fear of failing or looking bad to others, but she learned how much those falls teach you about your capabilities and lead you to your next success. Now, Kerilynn constantly tells herself, "It doesn't have to be perfect, just put it out there, you will get better at it the more you do it."
Let her advice be a sign to you. Whatever it is you love to do, you don't have to make it perfect before you take the leap. First, you simply have to step out in the face of fear and take that chance.
Born in NH, and now residing in DC, Kerilynn Vigneau has a degree in Studio Art and is a Certified Personal Stylist with J.Hilburn Men's Clothier as well the Art Gallery Director at Huckleberry Fine Art. She has a passion for travel, adventure, and singing, but is also happy to curl up on the couch with her miniature poodle, Sadie and her fiancé, Nathan. Find her on Instagram: @jhilburn_DC and Facebook: https://www.facebook.com/Kerilynn.Vigneau and on her blog.
Catherine A. Wood is the Founder and Head Coach of Unbounded Potential, a personal coaching firm dedicated to helping high performance individuals who are committed to making a big impact in the world. She helps them fall in love with themselves first so they can take bolder actions, push past their fears, and get bigger results in the direction of their dreams. A visionary, entrepreneur and world traveler, clients have referred to her as a guardian angel for their dreams. You can learn more about Catherine and what she offers by visiting her Online, on Instagram, on Facebook, or by signing up for her newsletter and grabbing her Unbounded Potential manifesto.