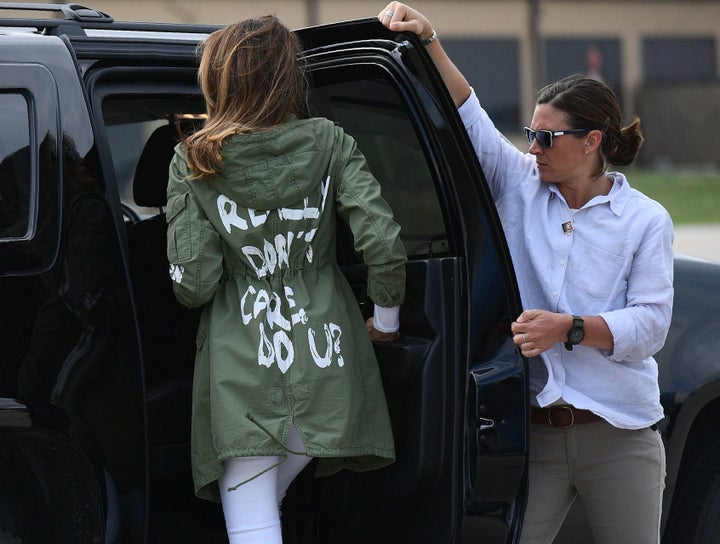 "I think seeing what the first lady wore on her visit today totally appalled and shocked me and was just beyond tone deaf," Teodoro told HuffPost. "I guess I just needed to react in my own small way and draw a response ― not with anger but with hope because I do believe love trumps hate."
So he reimagined the first lady's jacket to reflect the public outrage about families being ripped apart at the border. He posted the illustration to Instagram.
In the first two hours, it was liked nearly 3,000 times. The image was also shared rapidly on Instagram, reposted by multiple accounts including those belonging to New York Magazine and author Elizabeth Gilbert.
"I wanted to illustrate the Statue of Liberty (a real first lady) wearing what we all feel and holding the hand of that little girl whose image we've seen everywhere and taking care of her because that is what she and all these children deserve," Teodoro told HuffPost.
The toddler in the viral Getty Images photo was also featured by Time magazine on its new cover with the headline "Welcome to America." Some people have called on the magazine to find the toddler and pay her.
The 2-year-old girl and her mother had come from Honduras seeking asylum.
Before You Go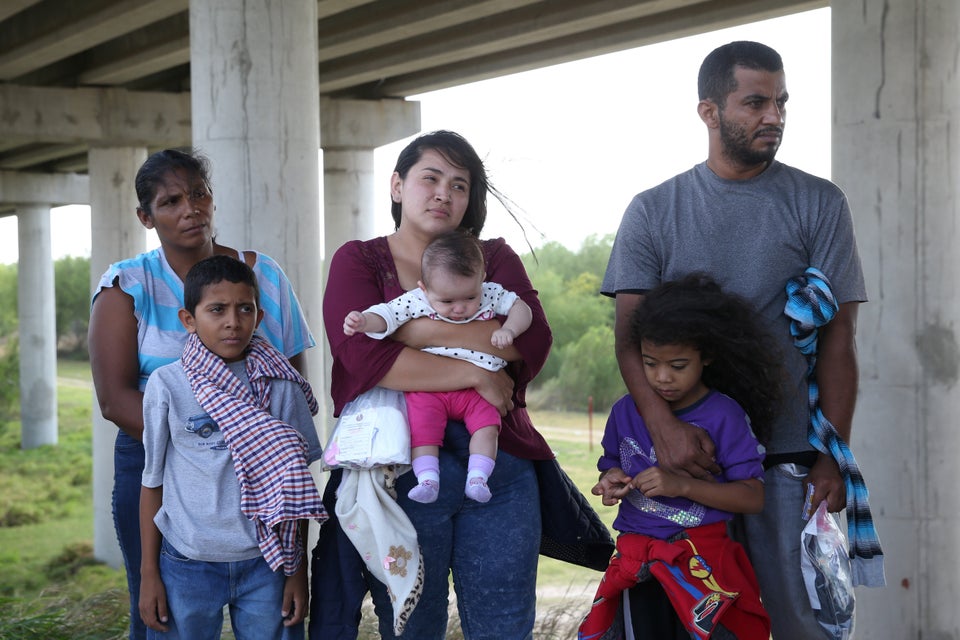 Immigrant Families At The U.S.-Mexico Border