Like most women with online dating profiles, Emmie Tsumura has received plenty of creepy, inappropriate messages.
At first, the 30-something Toronto-based illustrator would laugh and screenshot the messages for her friends to see. But one day, after receiving a particularly bad one, she sent an illustrated version of the exchange to her friend instead.
The drawings were an instant hit.
"My friend laughed so hard, I knew I had to draw more," the artist told The Huffington Post.
Since then, Tsumura has chronicled the very best (and by best, we mostly mean worst) pickup lines she's received while dating online in a project called OK_Cucumber.
While most of the drawings highlight the obnoxious and overly aggressive ("Hello what kind of sex do you like"), others illustrate just how vulnerable, earnest and awkward we can be when looking for love online. Sure, there's a lot of shirtless, hairy guys asking about S&M on dating sites, but sometimes, you'll come across a dude who just wants someone to watch "Star Wars" with.
Other messages give insight into the weird expectations guys have about the women they meet online. Men can't help but comment on Tsumura's ethnicity and some wish she'd smile more in her pics.
"Some messages are generic, but others give a glimpse into how the world frames each person in a certain way based on different things," she told HuffPost. "As the project evolved, talking about the intersections of identity, technology, and communication became a clearer goal for me."
Tsumura made the Instagram account public in the hopes of starting a conversation and so far, she says the response from other women has been "so positive."
"It's like when we talk about it together, we can flip an unpleasant experience into a burst of laughter," she said. "It's the best. I feel incredibly lucky for all the interest in this project."
Related
Before You Go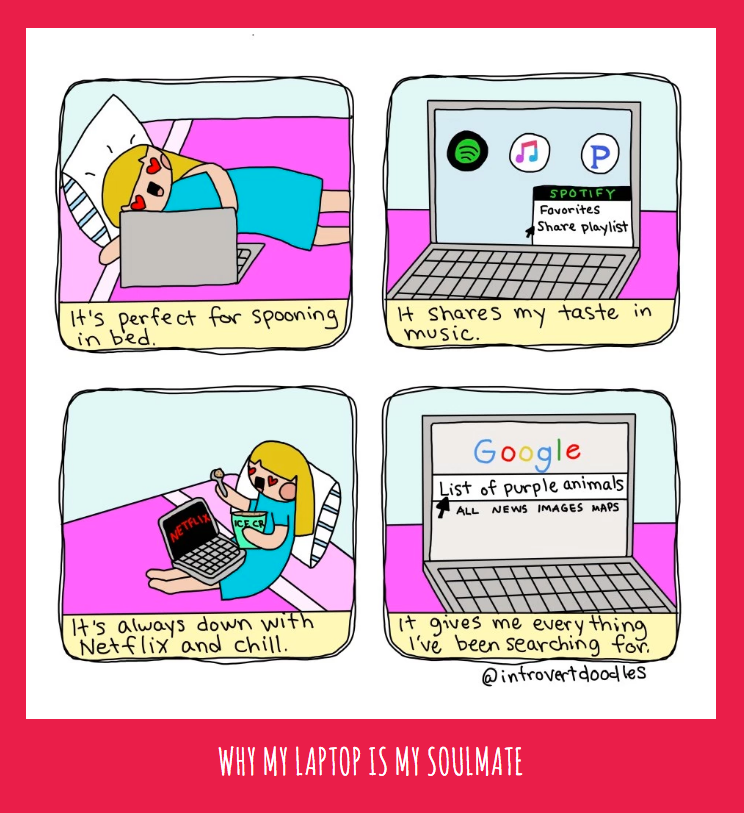 Introvert Doodles About Dating