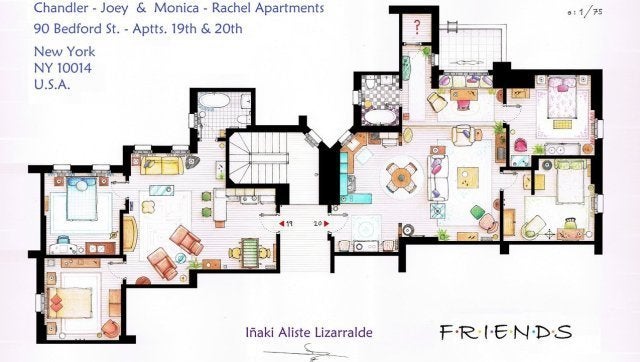 As long as reruns of "Friends" play on late night TV, people will wonder how a waitress, an actor and a coffee-shop minstrel could afford those spacious, shabby-chic West Village apartments. Artist Iñaki Aliste Lizarralde is there to salt the wound, providing extremely detailed aerial views of TV's most adored and desired apartments.
Capturing the blueprints for iconic TV shows including "Frasier," "Sex and the City" and "Big Bang Theory," Lizarralde's fictional floorplans finally allow access to the pads your fictional friends spend so much time in. The Spanish artist adds the nuanced touches of a true TV fanatic; we can't but be jealous for someone who can turn a television addiction into something productive.
We originally found these drawings on The Daily Mail, who appropriately wondered if "Ugly Naked Guy" would make an appearance in the "Friends" blueprints. (We certainly hoped so.)
Is this how you imagined the abodes of Carrie Bradshaw and Bruce Wayne? Let us know your thoughts in the comments section below.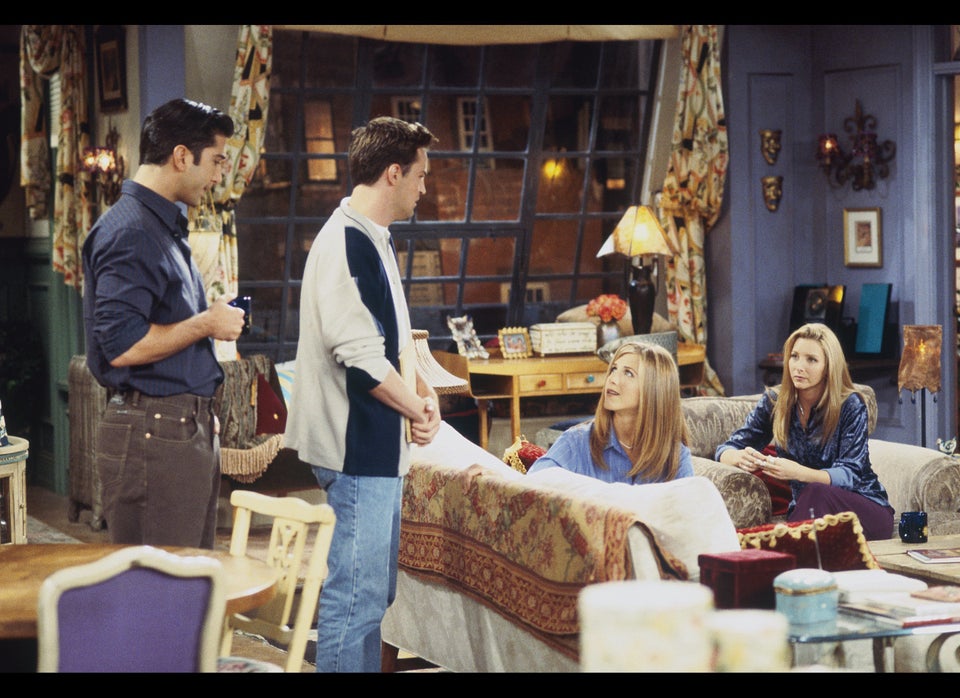 Artist Stetches TV Homes
Related
Popular in the Community