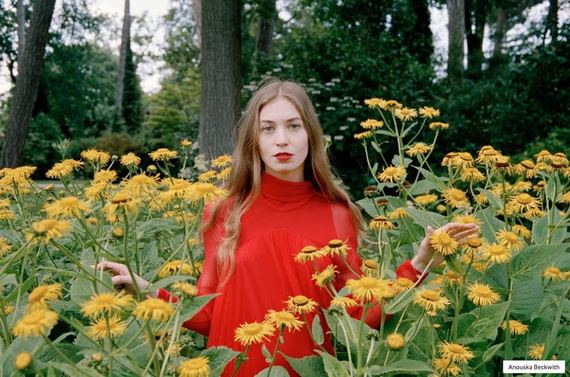 Founder of World Wide Women, Anouska Beckwith shares with us what its like to start her own art collective, make art, and a little about her shoot, Chrysalis, with musician Flo Morrissey.

Arthena: How did you start making art?
Anouska Beckwith: As a child I was always very interested in lots of different artistic mediums and I was very lucky as my mother was extremely encouraging of my creativity. I did ceramics, painting, photography and after I left school I stopped for a period of time and found myself feeling frustrated creatively so I decided to go back to painting and photography nearly six years ago and haven't looked back since as it feeds my soul and it helps me channel my inner world.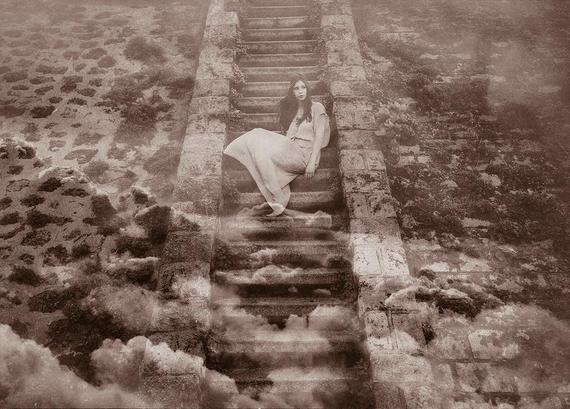 A: What brought together the formation of collective World Wide Women?
AB: When I moved to Paris nearly four years ago, I found the photography and art world overwhelming. I am a big fan of Frida Kahlo and was inspired to create an all female collective as she had been part of one. I knew I did not want the collective to be anti-male but to use it more as a vehicle to empower one another. Originally we started with eight women from around the world and eventually it grew to thirty six. We share common themes such as nature, femininity & positivity. WWW seeks to create a place for artists to come together to share their work through multi-sensory exhibitions (photography, art, music, film and olification)  that hopefully transport our audience to another realm filled with possibility, hope and beauty. 
A: What are you currently working on?
 AB: At the moment I am collaborating with the French/Syrian embroidery artist Poline Harbali for an upcoming show about a war in heaven.  I am also in the middle stages of building my first installation room 'I am the other you' which is about our relationship to nature as well as working on different series for future shows and editorials.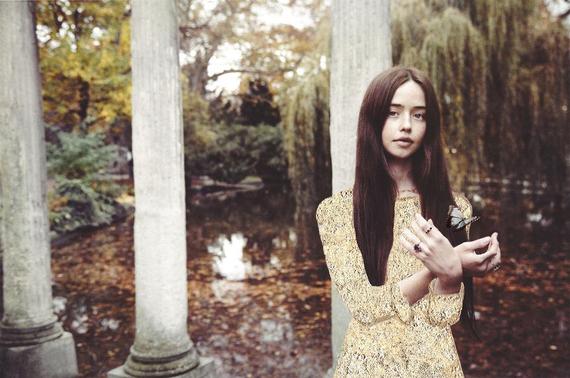 A: What brought you to work with musician Flo Morrissey and what were some of the inspirations for the shots for Chrysalis?
AB: Last year I was curating the Ritual Exhibition alongside gallerist Andi Potamkin of Three Squares Studio and was looking for a female singer that represented World Wide Women as collective. I saw Flo's video of 'Show Me'  and was blown away by her talent. I saw the video via Maximilla Lukacs who is in the collective and asked her if she could put me in touch. The same week I received an email from Amanda Charchian, a friend and artist also in the collective, who told me Flo was coming to Paris and thought that we should hang out. When we met it felt very natural as if we had been friends for a long time and since then she has become a great friend of mine.
After she had played at our exhibition I asked her if I could photograph her for my solo exhibition that I was having in New York City in May. The show was called Transcendence and after spending time with her I felt that her series need to be about transformation of the self . So I literally had her being the butterfly emerging from the chrysalis state of gold leaf then she metamorphosing into a a butterfly (using collage butterfly wings).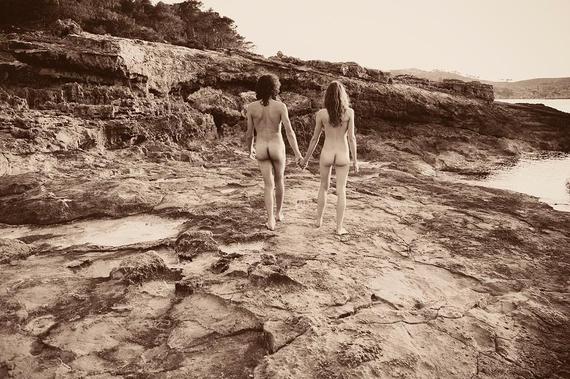 A: I love the earthy tones and Pre-Raphaelite like backgrounds of Chrysalis. Your use of nature/femininity seems so natural that it becomes this dreamlike-mystical world. I'm curious to hear what inspires these fantastical but real worlds that you so successfully portray.
AB: I am inspired by so many things from nature, art, photography, films, music and books. The artists that inspire me are  Klimt, Yayoi Kusama's, Egon Schiele, James Turrell, Francesca Woodman & Sir John Everett Millais. 
I love being in nature and shooting with natural light as there are so many different varieties to the light depending on where you are in the world. My favorite time to shoot is sunrise as there is an incredible silver light that comes just before the sun rises, this moment is so magical as everything is so quiet and still. You feel almost as if it were your own sunrise as there are no other witnesses to it other than the person you are shooting with. It usually creates a bond of some form because both of you are awake so early and have created something beautiful together.
A lot of the time I like my photographs to look like paintings so I find a setting that suits that particular subject and then use mix media such as paint, gold leaf and butterfly wings added on top of the photograph to create the finished piece. 
Calling all HuffPost superfans!
Sign up for membership to become a founding member and help shape HuffPost's next chapter