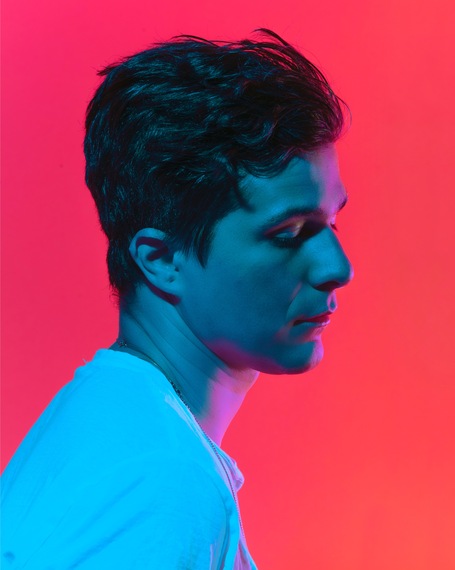 When I first moved to Berlin my knowledge of electronic and dance music was, in a word, thin. But one of the first tracks that caught my attention very early was a remix by Ben Pearce of "Cool". When I discovered Le Youth and the smooth and emotive original mix (which samples Cassie's "Me & U"), it immediately became my song of the summer and I couldn't wait to hear what would come next. What came next was almost four years of touring and remixes for artists including Disclosure, Sia, and Lana Del Rey. This week L.A. based Le Youth also announced the start of his own label, HOMEWERK, and released a new 90s inspired track "Me Without You".
What is a track that inspired your early connection to electronic music?
It actually wasn't a track at all. I got into electronic music because I couldn't play my drums in my apartment. That's literally the only reason. I grew up playing drums and singing in bands. I didn't know anything about electronic music when I was younger. I also loved the idea of not being restricted to playing only when the rest of my band members could meet. I guess I don't really work well with others either. The explosion of accessible software and hardware really helped me get into creating my own setup and figuring out what worked for me.
When did you start producing?
The term producing has always confused me. I've been making music for as long as I can remember. When I started writing songs that had a dance beat behind them, people started saying I was "producing." They also stared calling me a DJ. It's so funny to me. I've been making dance music for a few years now.
What is it about dance music that is so special?
It still feels new to me. There are so many different avenues to explore and so many different sub genres that crop up. It's a constantly evolving landscape that I'm so happy to be a part of.
Tell me about your "Homewerk" Tour. How are you playing out?
It's a new visual concept for the tour and has been the precursor to a bigger project. It's been really great to tour North America, and I've got some upcoming dates in Mexico that I'm excited to play. I've got a load of new material that I'm road testing all the time, as crowd reaction really is the perfect litmus test for a new track.
How is the tour going?
The tour name is based off a record label I'm launching called HOMEWERK, with the first release being my new song "Me Without You".
So far the Los Angeles show was particularly special. Sometimes it just feels like I'm playing my favorite songs for all of my friends. I guess that's what I'm going for at all the shows.
What was the process like working on your upcoming track, "Me Without You".
It was a very quick process. At the time I was very motivated by the line "there ain't no me without you". I was going through a rough breakup and, I don't know. Sometimes songs just come together quickly, I wish I knew why.
Why did you decide to start your label and what are your future plans with it?
Having worked with major and independent labels in the past, I always felt like I had to make compromises with myself and my music. Ultimately the HOMEWERK label is a way for me to take back control.
I think dance music and it's record labels have become so cookie cutter lately. I want to do things differently. I have a strong relationship with fashion, imagery, video and music; this label is the culmination of those things. It'll be a home for timeless music, not defined by a trend or flavor of the moment. Basically, I'm just going to do what I want.
In the immediate future, the releases will be from myself, remixes and some collaborations with other artists, a mix series, and hopefully soon some label parties.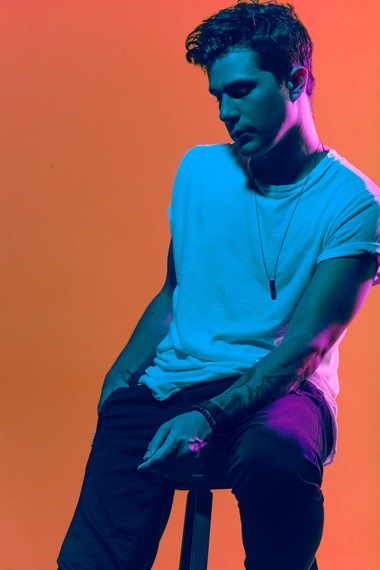 Tell me about the Christina Aguilera remix. How did it come about? What was your process working on it?
The Aguilera remix came out of nowhere. Honestly, I wasn't expecting to like the original, but it's actually very good; but that can make remixing difficult. I'm really happy with how it turned out, it was a real honor to be asked to remix one of the greats.
Any producers/DJs that should be on our radar?
I think everyone should know about Russ Chimes. He's an incredible musician and a bit underrated I think. Everything he makes is gold. Some others to put on your radar, Pat Lok, Futurewife, and Ghosts Of Venice.
For more on Le Youth click HERE
REAL LIFE. REAL NEWS. REAL VOICES.
Help us tell more of the stories that matter from voices that too often remain unheard.