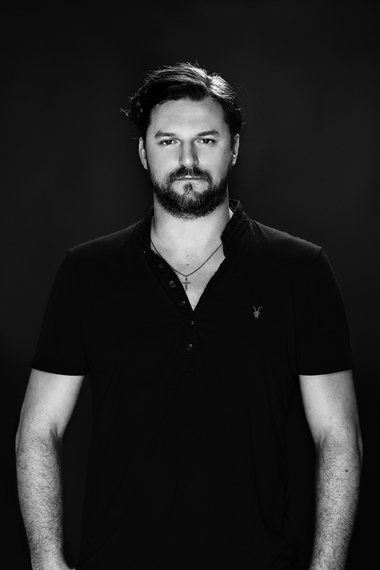 Between managing two labels, three residencies in Ibiza, and remixes for everyone from Lana del Rey to Paul Kalkbrenner, Solomun's passion and contribution to the electronic scene is very apparent. Ten years after starting the Diynamic label with a friend from Hamburg to bring more melody to the dance floor, he has helped to release both innovative and celebrated tracks from a diverse roster of artists. Without question, Solomun exemplifies the work hard, play hard motto.
Is there anything you want to say?
Hello!
What is a track that inspired your early connection to electronic music?
Antonelli Electric - Bohannon
I heard this at the very first techno party I've been in Hamburg, Germany. This was around the Millennium and DJ Antonelli was playing live. This really inspired me.
What is it about dance music that is so special? Why are you so passionate about it?
It's my job to make people dance. I guess this is something special because you meet the people when they really let go. That's what I love most about my job, coming somewhere and trying to make the people dance. Besides that it's the job of a DJ to give the people emotions, to share his emotions with them, ideally to make them get lost. This is something I never get tired of trying.
Is there a city outside some of the obvious ones (Berlin, Amsterdam, London, Ibiza) where you were surprised by the crowd and the response from the dance floor?
Our music, our lifestyle is such a worldwide thing nowadays, this constantly surprises me. No matter where you are, there is a scene with music lovers who know exactly what they love and what they want. The world of electronic music is much bigger than Berlin, Amsterdam, Ibiza. Buenos Aires has a huge scene, Tel Aviv, Beirut, São Paulo, Zürich, Italy in general, Spain ... so you see I cannot stop. Our music is everywhere.

How do you balance running two labels, touring, and your personal life?
That's a good question. Honestly I think it is a question of routine. I'm on the road since so many years that I got used to do everything abroad. And of course I have a great team supporting me, this helps a lot.
Diynamic has such a diverse roster of artists, but all with a unique voice and perspective. What stands out to you when you are deciding to bring an artist under the umbrella?
That's true. Even though people talk about a certain "Diynamic sound", all of our artists have their own voice. This is very important for us, that every artist has his own identity. Of course it all fits together then, as a puzzle. Before a new artist joins us we take lot of time. This is most important for us. Besides the fact that he is a great DJ and producer it has to fit on a personal level, between the artists. And that's why we always take long time.
What is the workflow like between you and Adriano?
We know each other since a very long time, this makes communication easy. We know what the other one wants or needs without many words. I'm not involved in daily business but we talk of course about the most important things. My main job at Diynamic is the A&R part. I look after our artists, talk with them, give them advice, listen to them, call it management in a way.
What is your process like in the studio?
That's always different. Since I am traveling more or less all the time I am working on ideas with my laptop in the plane or in the Hotel. And for finishing tracks I need a studio set up around me, but this can be everywhere.
What are some of your favorite personal releases?
Of course my first album "Dance Baby" and then I just released the first collection of the favorite remixes I did. On 2 CDs or 4 Vinyls you can listen to what I did remix wise over the last seven years.
Is there a song that you have been excited to play out this summer, or that you think is one of the best tracks this summer?
Yes, Clap your hands - Whilk&Misky - Solomun Remix. It was quite at the end of last summer when I did this remix and also played it in Ibiza and I could feel that this tune is perfect for this island. Easy, melodic, really good for outdoor parties. But I was even more surprised when I found out that this track is still on #2 of the most shazamed tracks of Ibiza this summer.
Is there a track you find consistently works on the dance floor (from any era)?
Chaka Khan - Ain't nobody. I don't play it but trust me it would work.
Are there any new projects you are working on at the moment?
Our label Diynamic is turning 10 years this year. So besides lots of birthday events all around the world, we release a 10 Years Compilation in September. With new tracks from all of our artists. And I will finish a project that I am working on since the beginning of the year. It's a quite orchestral oeuvre, very much like a film score and I want to release it in different versions, with a very special poem of a german lyricist in different languages. I hope at the end of this year I will have this done.
Any producers/DJs that should be on our radar?
Please allow me to name artists from Diynamic family. You should definitely check out Johannes Brecht, he is a very musical producer. And our latest additions to Diynamic family, the Italian artists Undercatt and Lehar.

Do you have any advice for aspiring artists and/or producers?
Do It Yourself! That's always the best. Stay true to yourself and don't look what the others do.
Solomun plays Pacha Ibiza every Sunday till October 9th
REAL LIFE. REAL NEWS. REAL VOICES.
Help us tell more of the stories that matter from voices that too often remain unheard.