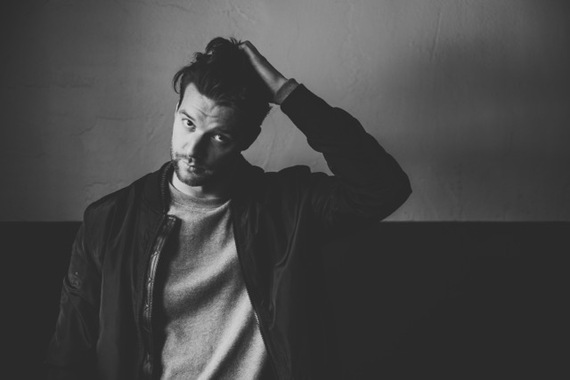 Yotto, is a having a very good year. His track, "The Owls," was one the hottest of the summer, heard on dance floors around the world and supported very early by both Pete Tong and Annie Mac. Marrying darker industrial sounds with bright melodies, the Finnish producer is crafting his own style, built specifically for the dance floor. In addition to some standout remixes, including this one of Like an Animal by RÜFÜS, he has two more singles releasing via London based Ajunadeep (Cooper's Cup dropped last week). We spoke before his two shows last week during Labor Day weekend in NYC, at Output and Electric Zoo.
Tell me a bit about your EP.
I thought it would be cool to do something special. The EP is spread into three different releases and was something I could play out over the summer. The tracks were inspired by Twin Peaks, which I watched as a kid. It had this mysterious quality, very dark and melodic. Also as a visual, it's very sparse. I thought this was something I could hear in my music.
What is your process like and how did you arrive to making electronic music?
I discovered music in my bedroom and used to borrow records from the library. In college, I started making funky house. We had our own parties, but it was nothing serious.
I usually write melodies first and then build them into club tracks. I build foundations but it usually starts from something ambient.
What is the (electronic) scene like in Finland?
Kaiku (a club in Helsinki focused on underground sounds) is on one end of the spectrum, and they've done very well with lots of international bookings. Then there is the polar opposite, with a lot of EDM festivals that have been growing.
Was there a track of the summer for you?
I heard a bunch of really good tracks. One I didn't really think about until I heard other people playing it out was OC & Verde - Iboga on Hot Since 82's label (Knee Deep in Sound)
How do you find new music?
I carefully go through the download stores as often as possible. There is so much new music, but 95% is really bad.
Was there a recent gig that was quite memorable?
Tomorrowland. I played on the Deadmau5 and Eric Prydz stage. It's a huge festival and they really had a well appointed program on their stage.
And Electric Forest in Michigan. We had our own label (Ajunadeep) stage. The American crowd is really special. I think it's because the median age is a bit younger. In Europe, you might play to an older crowd who have a long appreciation of electronic music and so you get a lot of chin scratching and thinking. In America it's more full on. It looks like people are having the best day ever.
Any Nordic producers who should be on our radar?
Jonas Rathsman from Sweden. He's quite big already but if you haven't heard of him you should check him out.
For more info on Yotto and upcoming live dates CLICK HERE
Popular in the Community