This artist's charitable project is her delectable way of thanking her mother for being the peanut butter to her jelly.
Jessica Olah, a 30-year-old artist who lives in Brooklyn, New York, spent five days making peanut butter and jelly sandwiches as part of an art installation at community bodega Specials on C. The 30-year-old made 2,340 -- approximately the number that her mother, Elizabeth, made for her while she was growing up -- to show appreciation for mom's relentless devotion to her.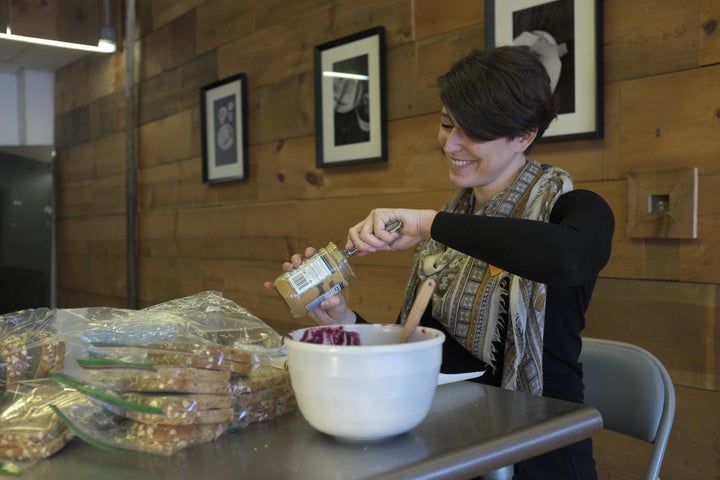 Not only was the project a super sweet ode to Olah's mother, she also donated the sandwiches to The Bowery Mission, a nonprofit organization that helps the homeless.
Olah, who joked that her hand hurts after her big project, told The Huffington Post that she was inspired to start the project after a conversation about old school lunches with a coworker.
"What got me started thinking about how my mom actually made me lunch every single day to bring to school," the artist said. "I was blown away by her dedication in doing that ... I wanted to recognize that as something that often goes overlooked."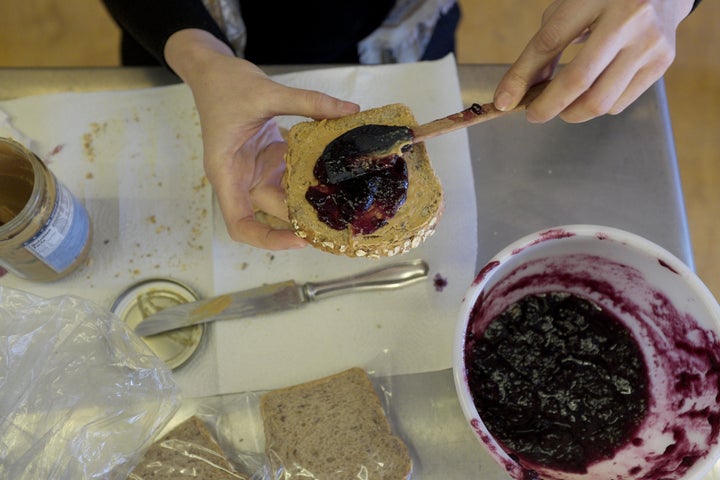 So Olah calculated the number of sandwiches her mother would've made her over the course of 13 school years and then made it her mission to make that many for people in need. With the help of donations from an Indiegogo campaign, as well as contributions from various generous people and a large donation of peanut butter from nut butter company Once Again, the artist made her vision a reality.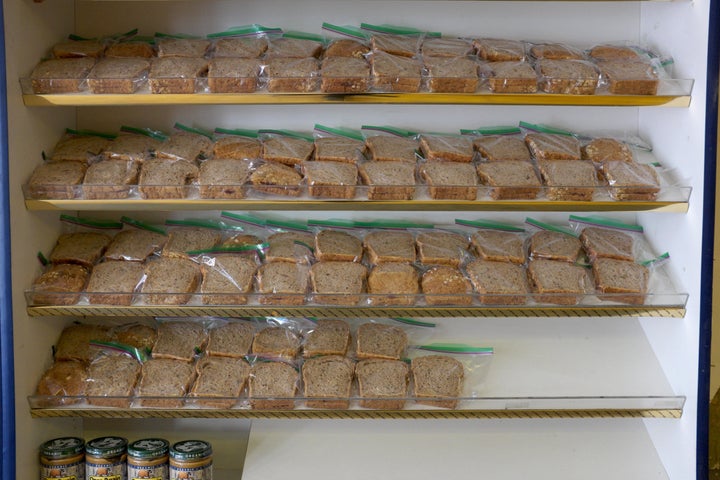 The 30-year-old began her installation last Wednesday. She told HuffPost that the event was made even more special because she hung up photos from her mother, a photographer, featuring a step-by-step process of making a PB&J sandwich. People were able to admire Elizabeth's photos and interact with Olah as she assembled the hundreds of sandwiches. Food was dropped off to Bowery Mission twice a day.
Olah's parents flew in from California and stayed with her for an entire day at the installation, handing her ingredients.
Though the artist says she probably won't attempt this giant sandwich-making process again, she hopes that we can all take time to show appreciation for the little things our mothers have done for us.
"Part of this was recognizing, beyond my mom, what mothers in general do as a sacrifice or things that go unnoticed and just bringing that attention," she said.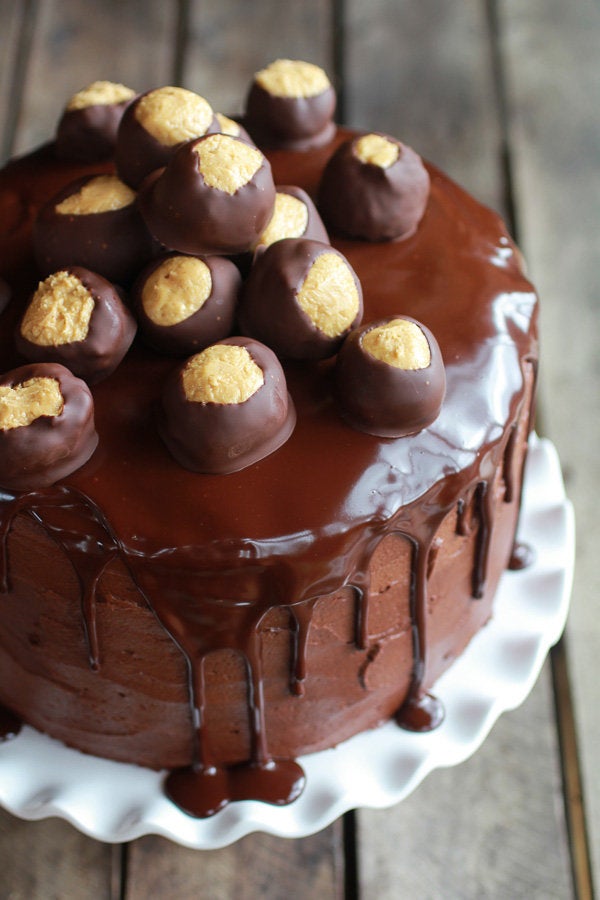 Peanut Butter Desserts