When 100 tons of Arctic sheet ice is sitting in the middle of your town square, it's difficult to avoid talking about climate change. Just ask the folks in Copenhagen, who have come face-to-ice with 12 large blocks of frozen fjord water, all in the name of environmental art.
The Danes have artist Olafur Eliasson to thank for the strange configuration of Greenland-bred ice. It's part of a project titled "Ice Watch," involving a dozen icy chunks arranged to resemble an ominous clock. Though the pieces look as though they've been surreptitiously washed ashore in the middle of a city, the melting artifacts serve as a direct call to arms: it represents the amount of ice that disappears every 100th of a second due to conditions of global warming.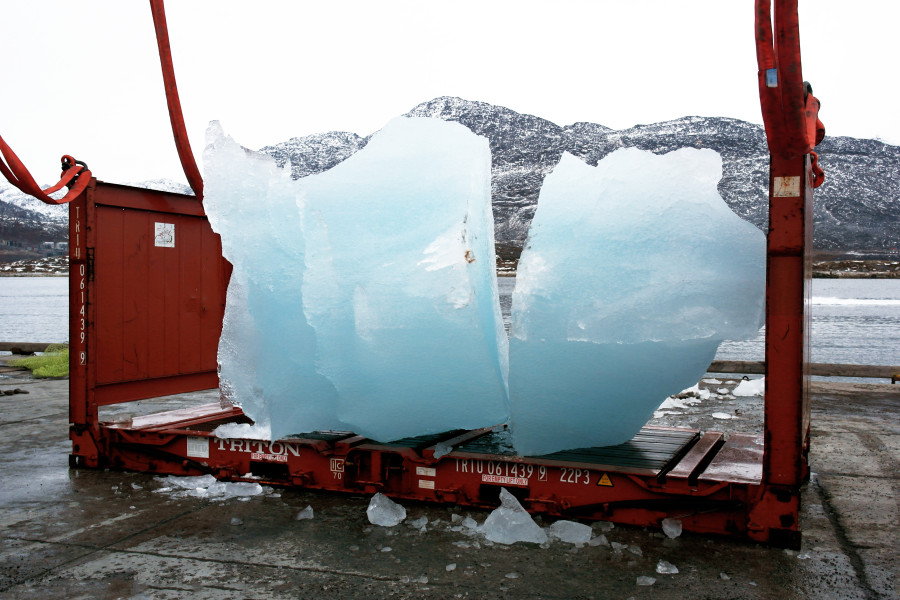 Loading ice at Nuuk Port and Harbour, Greenland (Photo: Group Greenland)
"The ice is melting," a description of the project proclaims. "Sea levels are rising. Temperatures are rising. Climate change is a fact."
Eliasson worked with geologist Minik Rosing to create the installation, which is enjoying its last day on view this Wednesday. The two conceived of the project following a discussion about the Intergovernmental Panel on Climate Change's Fifth Assessment Report with the Danish Ministry of Climate, Energy and Building. Copenhagen, which seeks to become carbon neutral by 2025, is hosting the panel this month.
The ice of "Ice Watch" indeed weighs in at a whopping 100 tons, having been collected by Royal Arctic Line divers and dockworkers near the Nuup Kangerlua fjord outside Nuuk, Greenland. The pieces were shipped in four refrigerated containers to Denmark before being left to melt in the middle of the central city square. As they crack, break and disappear, members of the public are able to witness firsthand the death of Arctic ice. Frank Jensen, Copenhagen's mayor, and Rasmus Helveg Petersen, the Danish Minister for Climate, Energy and Building, stand behind the striking show.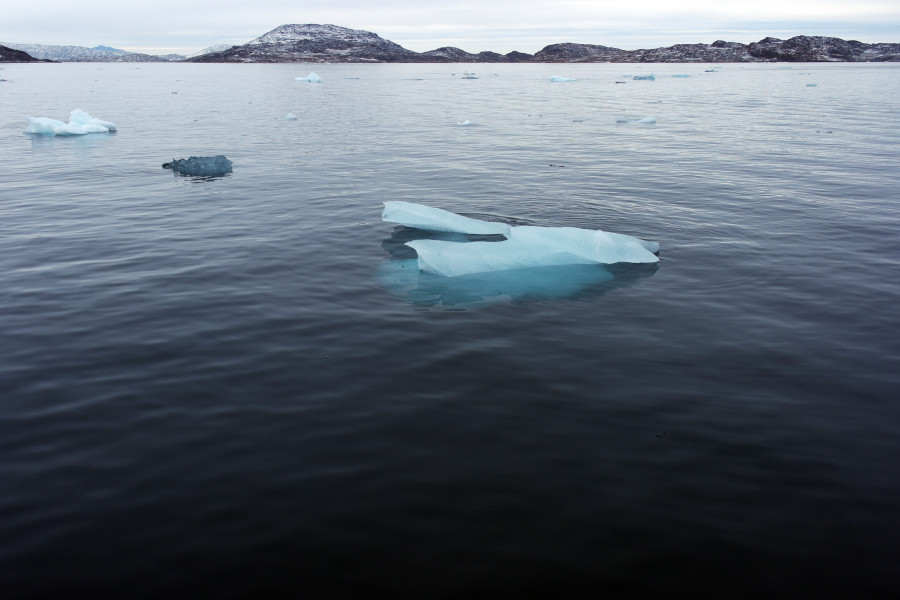 Pieces of ice from the Greenland ice sheet float in Nuup Kangerlua. The Nuup Kangelua was chosen for logistical reasons. This is a site, close to Greenland's capital Nuuk, where the ice could be retrieved and shipped to Copenhagen with minimal effort and spending of resources. (Photo: Group Greenland)
"Olafur Eliasson and Minik Rosing have created a work of art with 100 tons of inland ice. This number corresponds to the amount of inland ice melting every hundredth of a second," Petersen remarked in a press statement. "We can save the ice by burning less coal, conserving electricity, and driving better cars."
"'Ice Watch' is an earnest reminder to us all about what is happening right now with the inland ice," Jensen added.
For Eliasson, "perception and physical experience" are important facets of art, just as they are integral aspects of social activism. "As an artist, I am interested in how we give knowledge a body. What does a thought feel like, and how can felt knowledge encourage action?" he explained. " We are all part of the 'global we'; we must all work together to ensure a stable climate for future generations."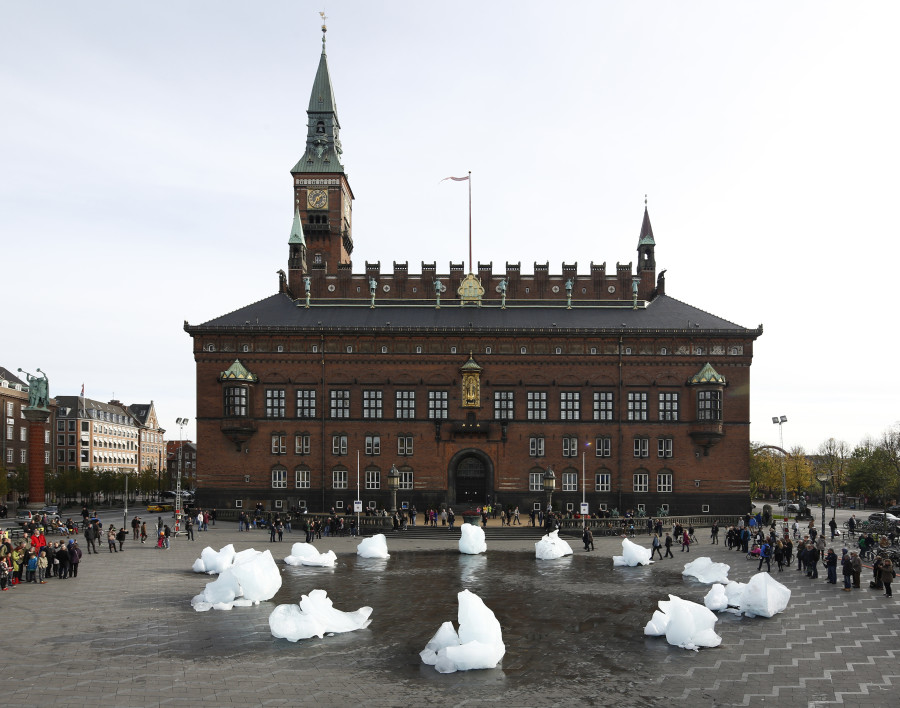 Ice Watch by Olafur Eliasson and Minik Rosing, City Hall Square, Copenhagen (Photo: Anders Sune Berg)
Eliasson has worked with ice before, once carting sizable chunks from Iceland's largest glacier, Vatnajökull, to the halls of MoMA PS1 in New York City. Visitors could walk around these ice pieces as well, while the blocks slowly melted in a refrigerated space kept just below freezing temperatures. "The physical experience of centuries-old ice from the glaciers of Eliasson's native Iceland makes tangible a history that extends beyond the human life span," a description for the 2013 project states, "time that is measured in thousands of years rather than mere decades."
You might wonder why Eliasson has been so quick to take ice -- a dwindling part of Earth's landscape -- out of its natural environment. We reached out to the artist to find out, and he had this to say:
"The icebergs transported to Copenhagen were fished out of the fjord, that is, [they] had already calved off the ice cap and had been irreversibly lost to the sea. The icebergs on the Town Hall Square in Copenhagen are symbols of a problem of global scale. The amount of ice transported to Copenhagen from the Nuuk Fjord has no significance on the scale of the loss of ice from the Greenland Ice Cap. The 100 tons melting in Copenhagen is the amount that is melting from the Greenland Ice Cap in 1/100 of a second. The incomprehensible scale of the loss due to warming of the Arctic is the very reason why the problem has to be addressed and public awareness must be raised."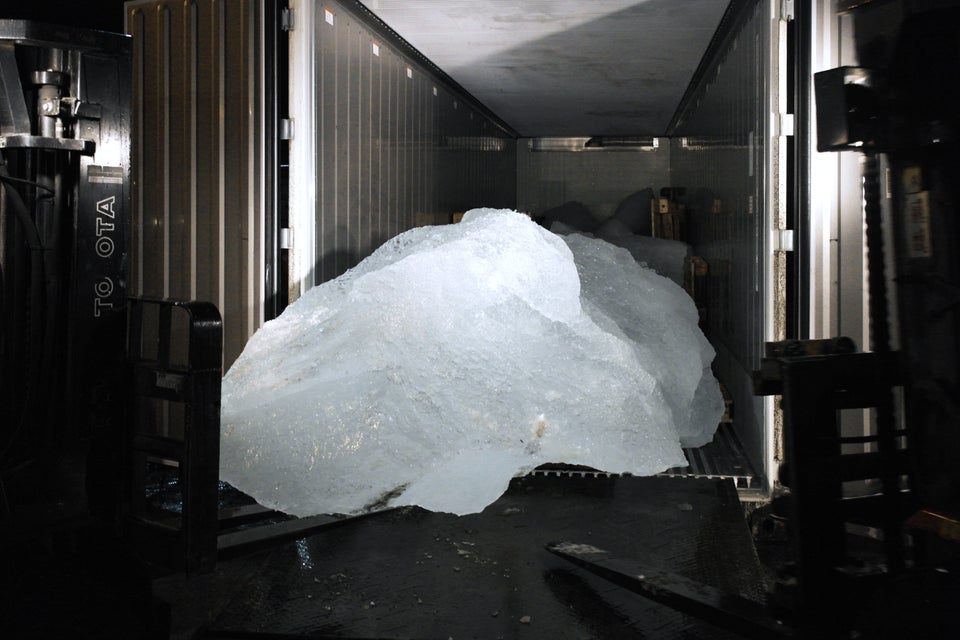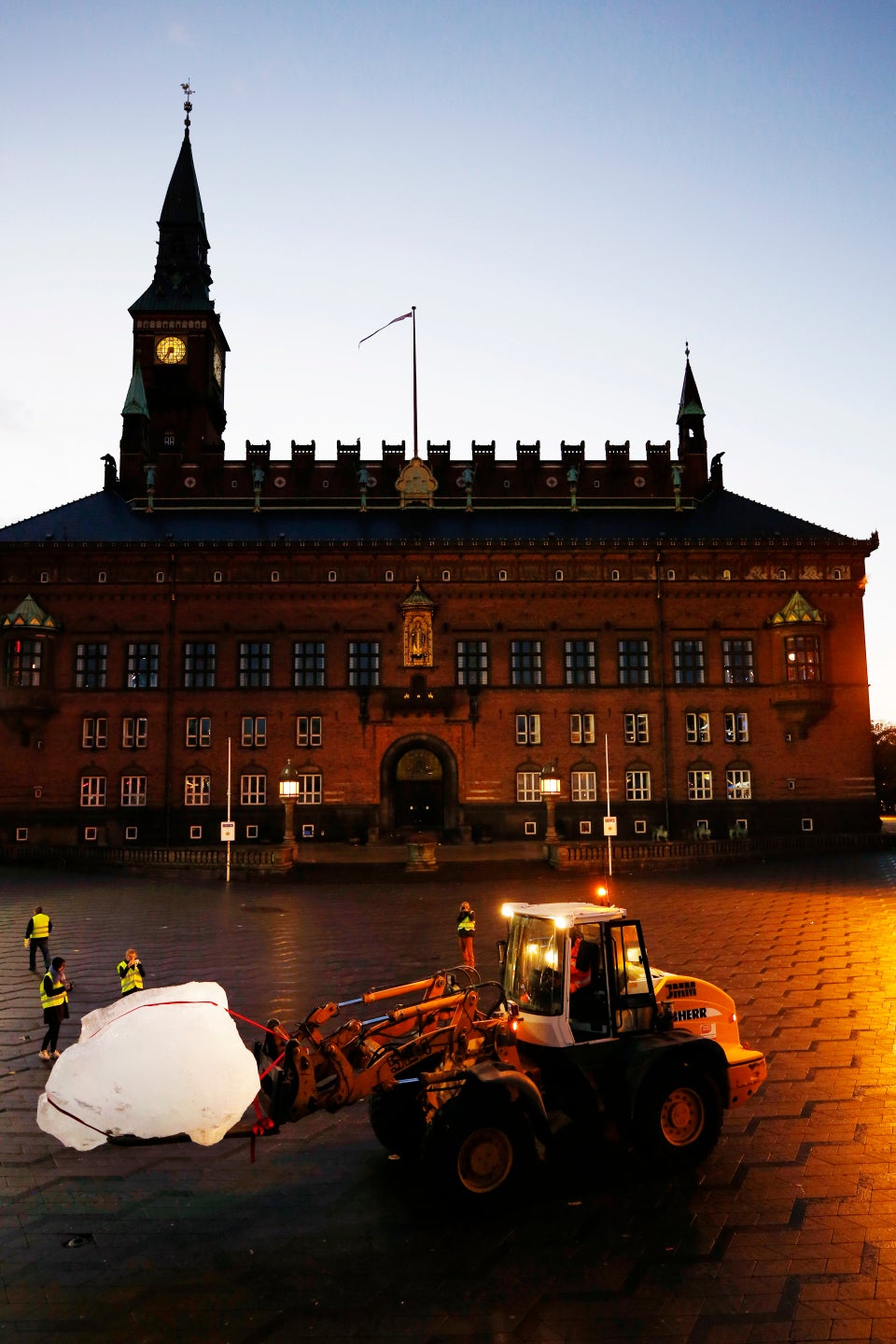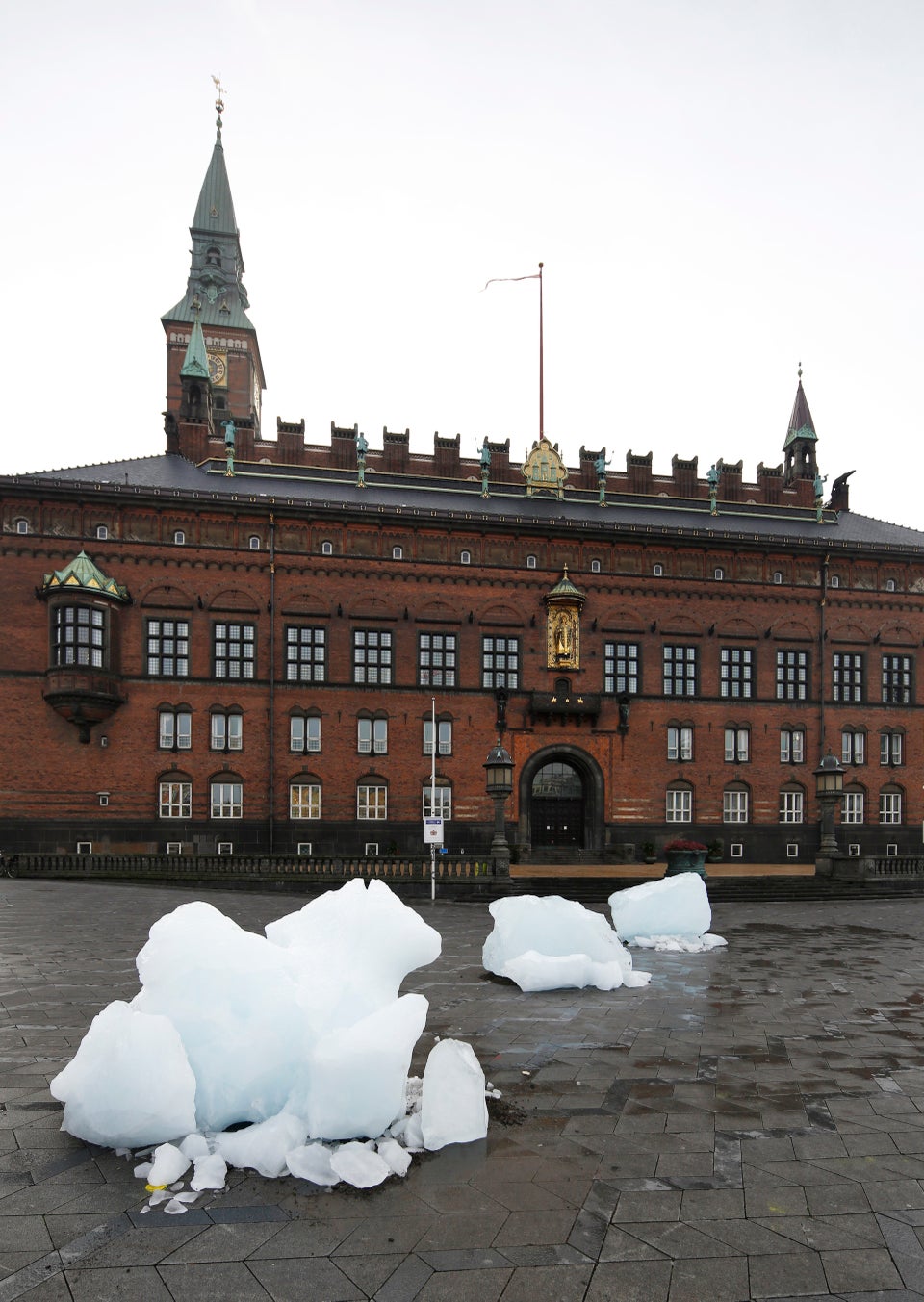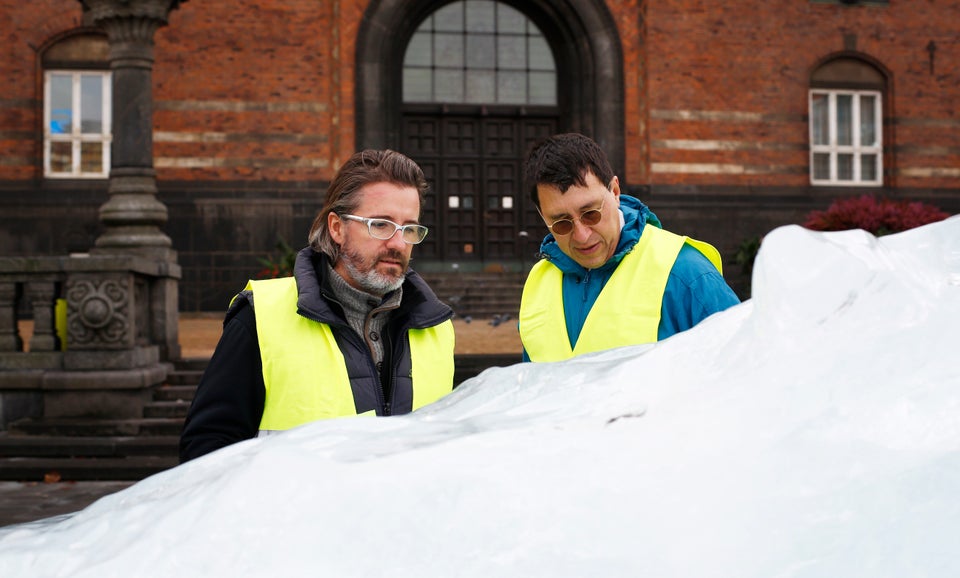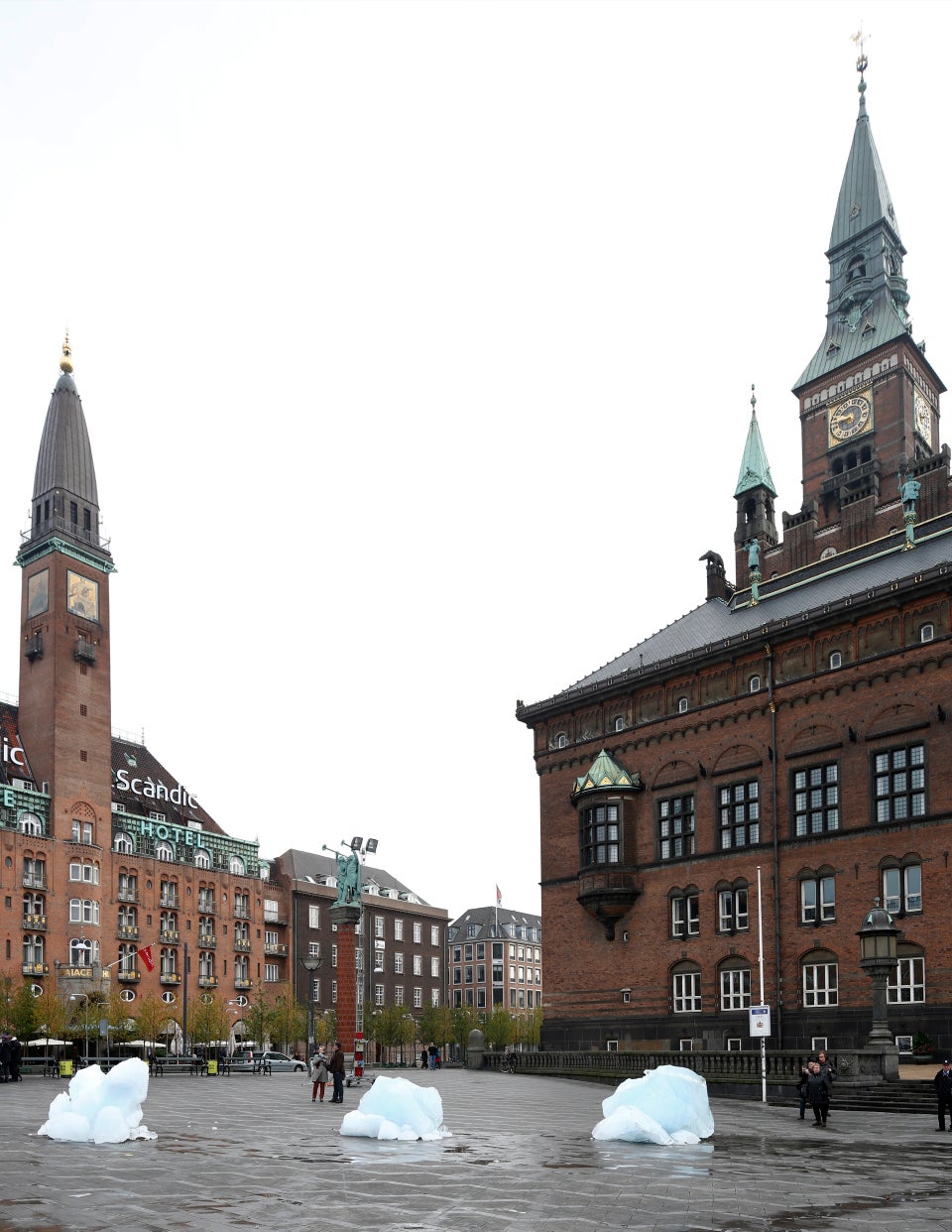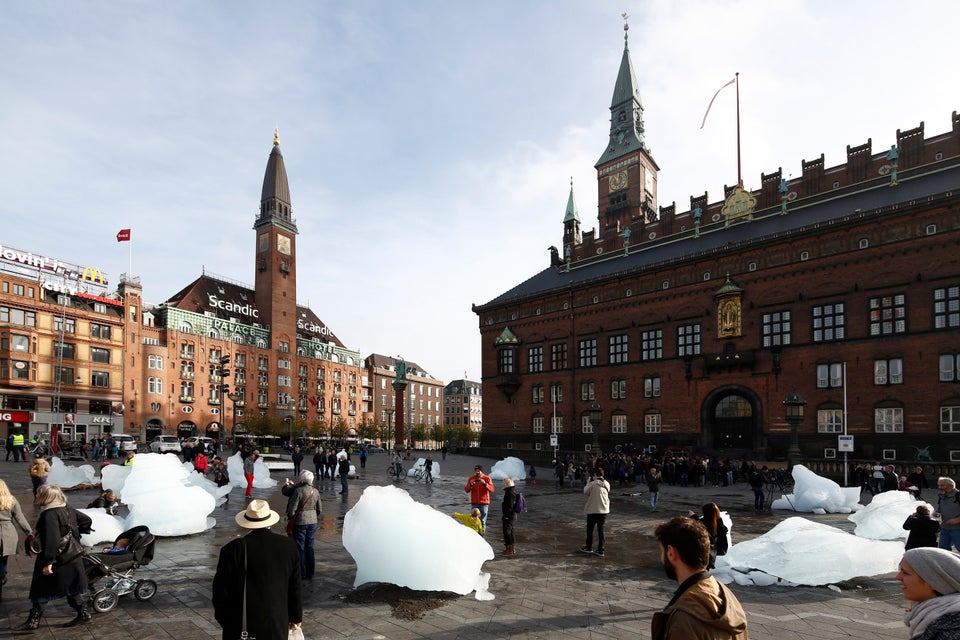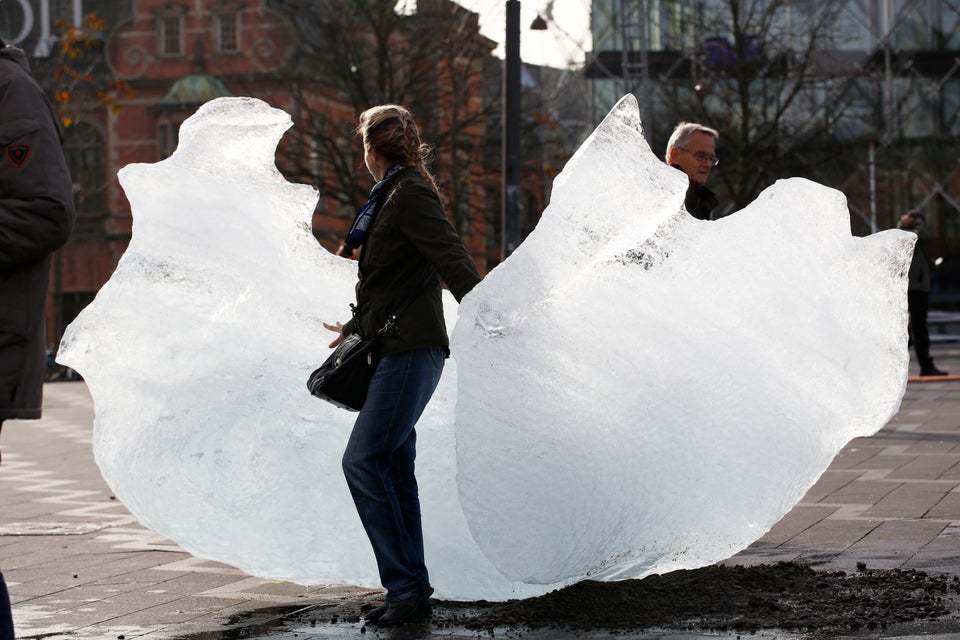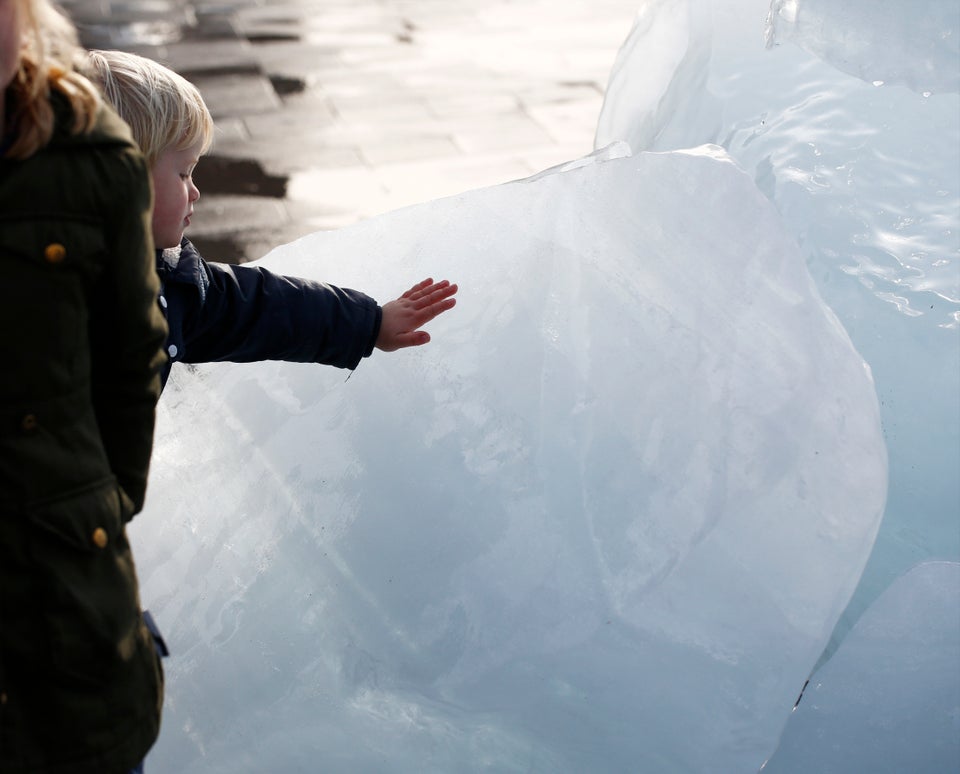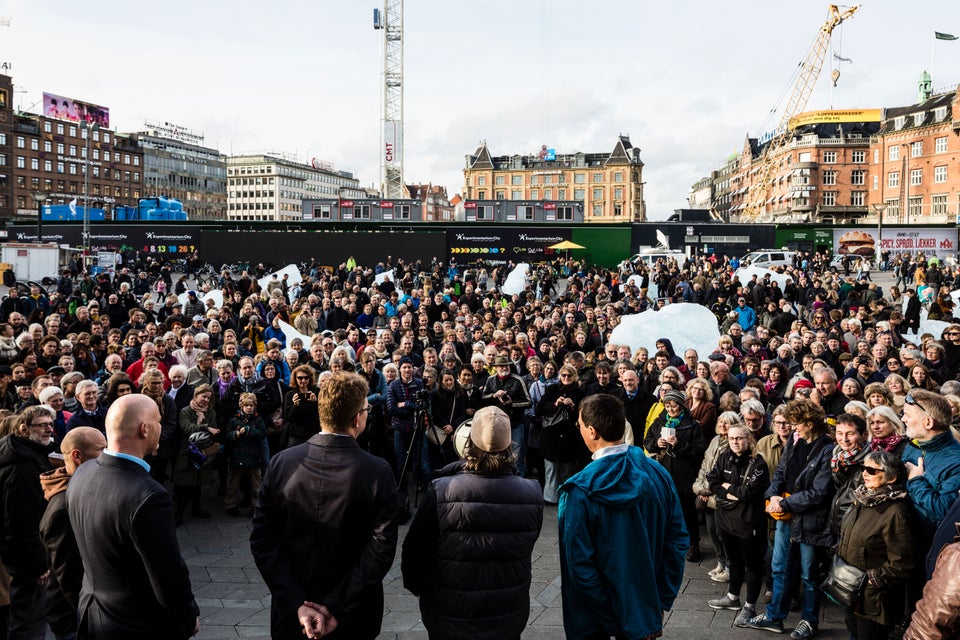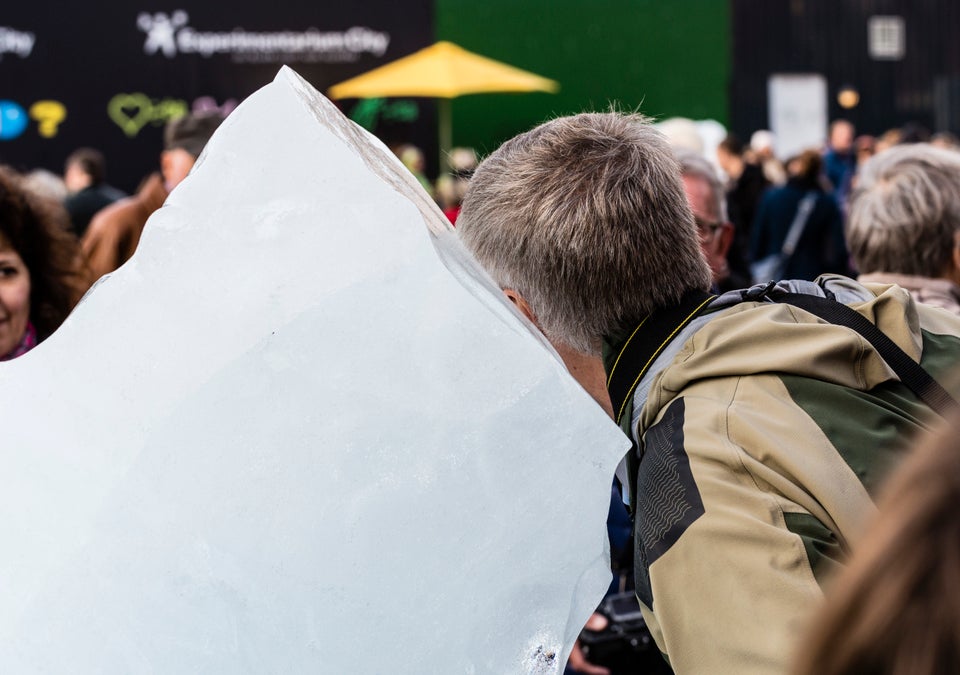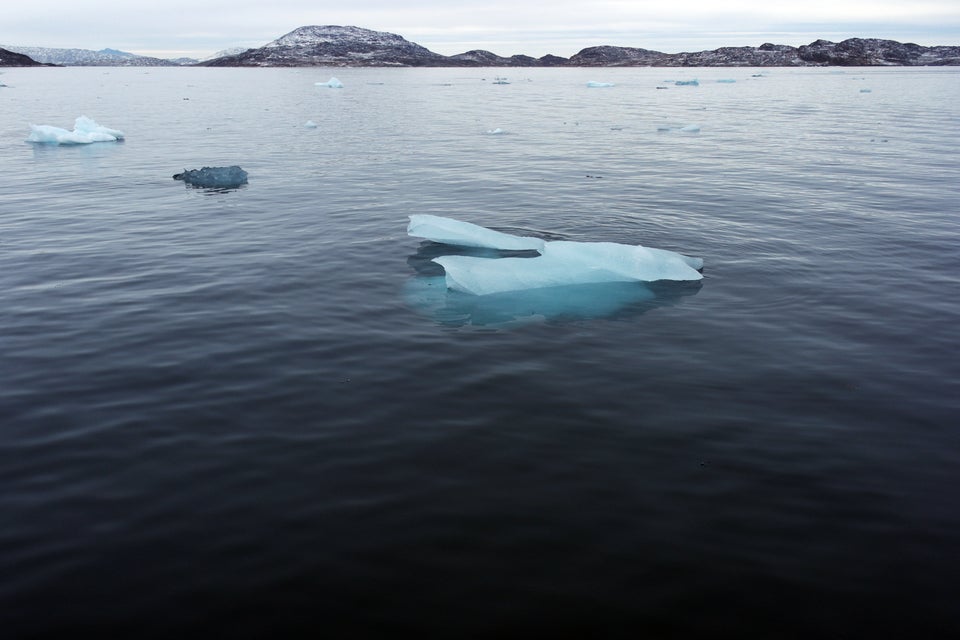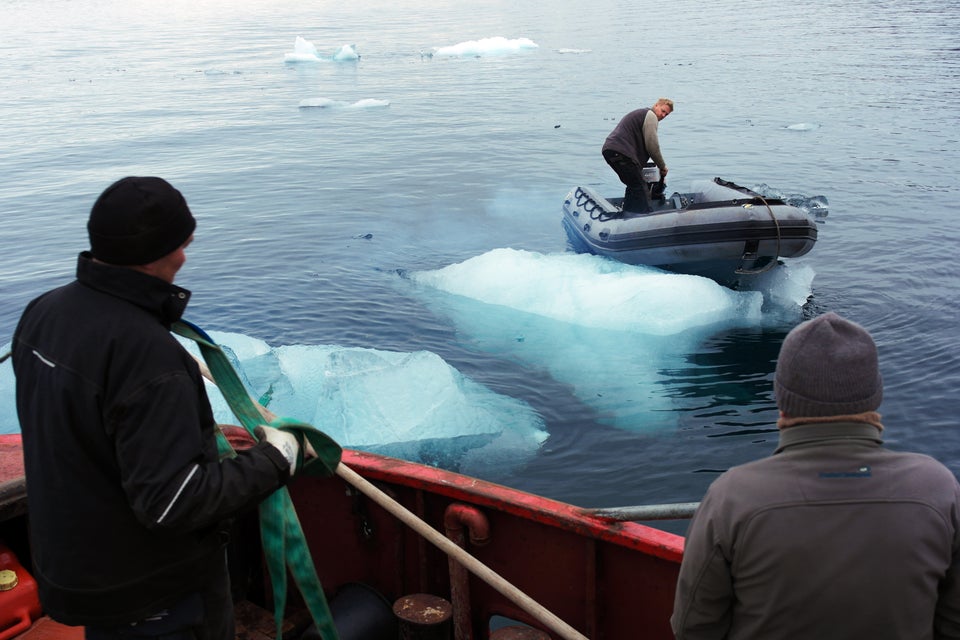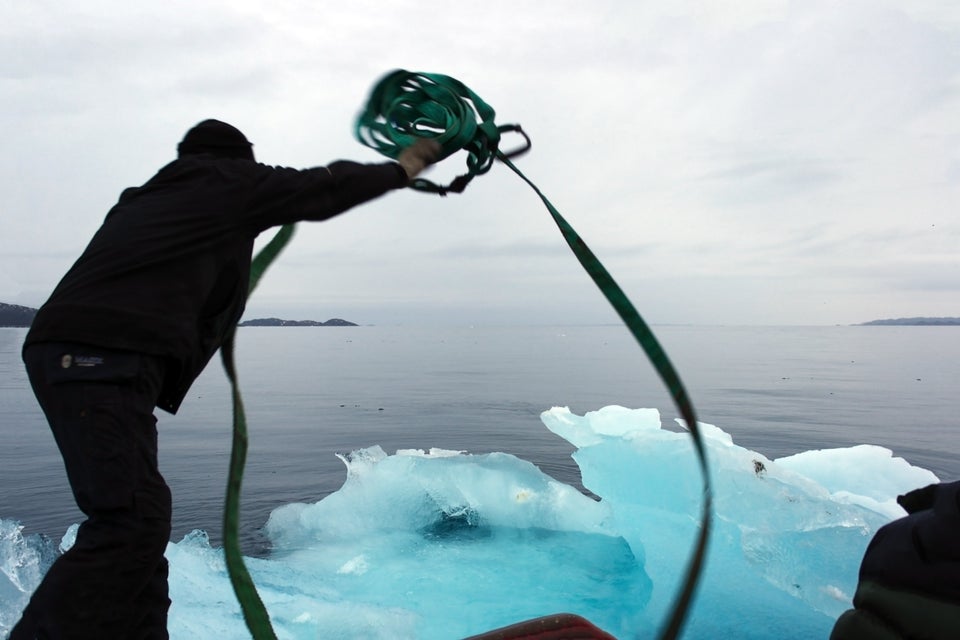 CORRECTION: Due to a mistake in the "Ice Watch" press release, Rasmus Helveg Petersen's name was incorrectly identified as Morten Helveg Petersen. It has since been updated in this article.
Popular in the Community