Photographer and mom of three Julie Blackmon finds creative inspiration in her suburban surroundings.
Over the past 10 years, she's photographed her family and neighborhood in Springfield, Missouri for a series she calls "Homegrown." The photos combine the whimsical and mundane, as she gives scenes of everyday life an artful twist.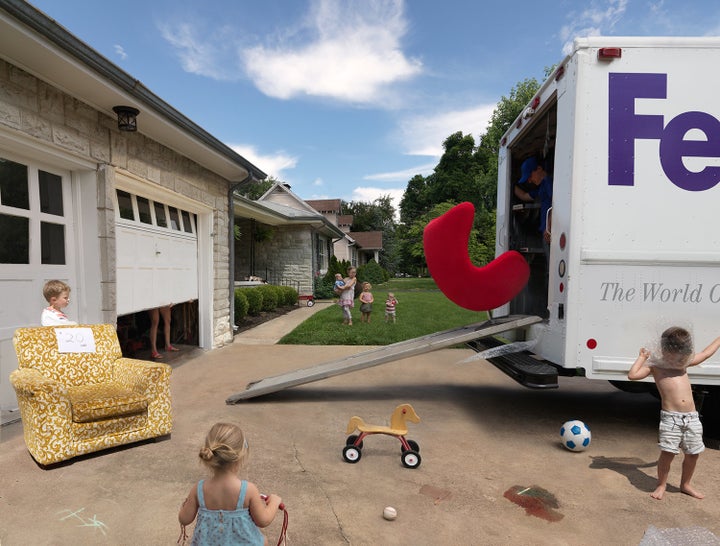 "I was inspired by the everyday moments of my life, as well as my sisters' lives," Blackmon told The Huffington Post. "At the time, several years ago, it just seemed like I needed to document this time of our lives (and our children's) in some way. But as I got into the work, I became more of a creator than a straight documentarian, and began to take more of fantastical viewpoint."
The photographer said she wanted to capture something about the culture and time period in which her life existed. "Doing it this way also allowed me to look at the stress, chaos and darker subject matter in our everyday lives in a more lighthearted way," she added.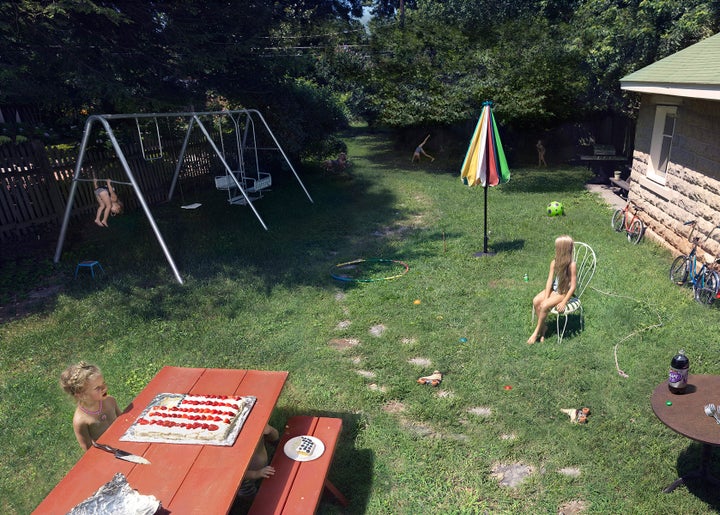 As her children have grown up, Blackmon focuses less on home life, but she continues to draw inspiration from her suburban Springfield world.
"Living your entire life in the same neighborhood might seem to be a limitation ― finding subject matter in a generic town with a generic name that is smack dab in the middle of the United Sates," she told HuffPost. "But to me, it's all about a sense of place and identity ... And maybe the conflicting tensions that arise here, whether it's about parenting, politics or religion are an exaggerated representation of what is happening everywhere."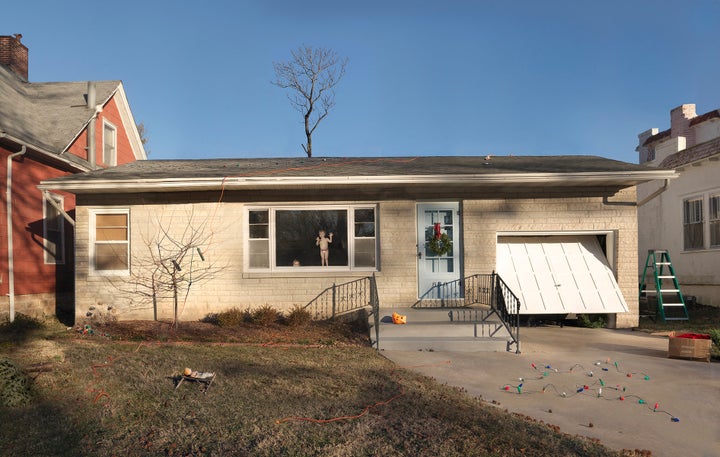 Blackmon has displayed sets of her domestic life photos at galleries across the country and abroad and in 2014, published a photography book called Homegrown.
"My favorite moments are at openings when people respond to me after seeing the work for the first time in person," she recalled. "I remember an older lady coming up to me and saying 'you know how to look at hard things in life in such a happy way.' It was that simple but it meant everything."
Popular in the Community