If you could have a poem embedded in your very flesh, what would it say? This was the question on poet and artist Jen Bervin's mind, and it wasn't just hypothetical.
Through her research, Bervin has learned that silk, aside from its ridiculously touchable softness, is completely biocompatible, meaning it can appear anywhere in the body and the body will accept it.
Medical researchers have been working to harness this natural miracle for the benefit of patients. In fact, Tufts University in Medford, Mass., has an entire silk lab where medical experts developed ways to liquify the silk cocoon, transforming it into a sensor that can be placed under a person's skin. To turn silk into sensor, the material must be nano-patterned, or printed with a pattern -- perhaps writing -- at an incredibly small scale.
"If I were to have a silk sensor embedded under my skin, what would I want it to say?" Bervin asked herself. Perhaps, she thought, for patients, a poem would provide a tremendous source of inner strength and inspiration. So she decided to write it.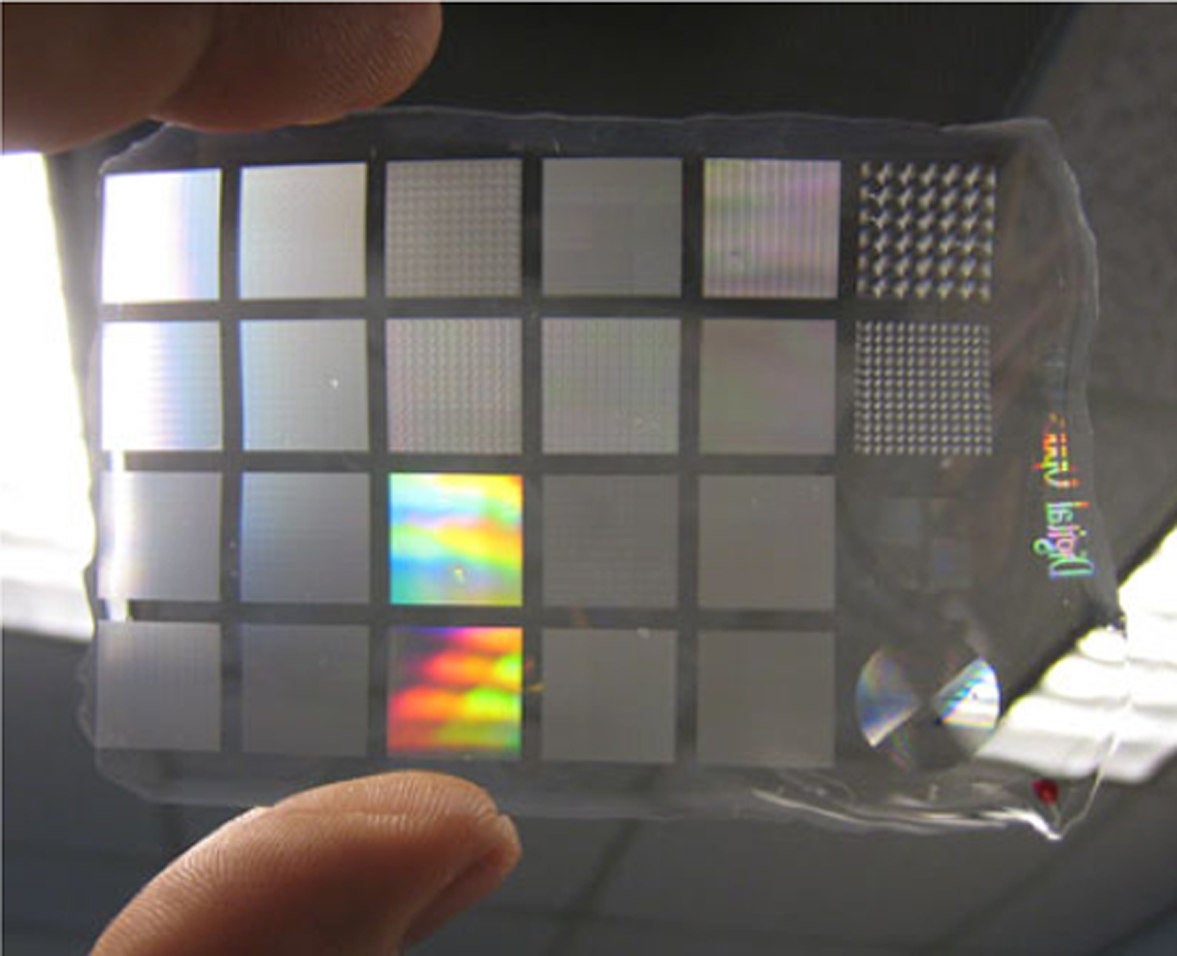 Inspired by the properties of silk, its rich history as an ancient textile, and its storied significance in far reaching parts of the world, Bervin created a "Silk Poem," written, appropriately, from the perspective of a silkworm.
The artist wrote the piece in nanoscale on a liquid silk biosensor to be placed inside the human body. For the structure of the poem, Bervin mimicked the form silk itself takes at the DNA level, a beta shape that moves back and forth in a snakelike motion. Coincidentally, silkworms move in a similar pattern when inscribing a silk cocoon. A bi-directional text common in Ancient Greece known as boustrophedon takes a similar shape. Bervin used this model, nano-printing her book-length poem in six-character chains.
Bervin's journey to create "Silk Poems" lasted over three years, with the help and expertise of several nanotechnology and biomedical labs, textile archives, medical libraries and sericulture sites around the world. The artist explains her journey in a video for Creative Capital above. And she answered my additional questions about the ambitious project below:
Do you see a separation between the fields of poetry and visual art or are they part of a continuous creative process?
Externally, yes, but internally, no, not at all. I feel absolutely free to move as I do. When my work lives in the world, I hope it makes a space for others to think more freely too.
Was there a particular moment in your life when, as you say in the Creative Capital video, life got serious and a poem helped you through? Which poem?
I'm a visiting artist at Vermont Studio Center at the moment where the poet Gabrielle Calvocoressi is a visiting writer. Her book in progress, The Year I Didn't Kill Myself, holds to [Emily] Dickinson's "My Life stood - a Loaded Gun - " in that regard.
For me, well, yes, many. We need poems for ambiguous states too, not just duress, but books that come to mind include Don't Let Me Be Lonely by Claudia Rankine, Paul Celans' Collected Prose (translated by Rosmarie Waldrop), and everything by Emily Dickinson (in manuscript until there's a decent reading edition). As a poet, writing The Silver Book (2010) was a lifeline.
What was an unexpected fact you learned about silk during your three-year journey?
Famadihana, a Malagasy funerary ritual in Madagascar, allows family members to pay respects to their ancestors by 1) exhuming them from family tombs, 2) throwing them a giant party, and 3) bundling them back up in new, wild silk shrouds, sometimes together, to be reinterred until the next one in seven years. I'm in awe of love like that!
One doesn't often see visual art and medical research collaborating so closely. Were there any challenges in participating in such a science-heavy project? What about the rewards?
Well, I'm a firm believer in job creation, and I saw a job I really wanted to invent. The rewards for me were many -- steep learning curves (I love them) in every aspect of the process and international research. The project is more of a shy homage to the incredible work Fio Omenetto, David Kaplan and the Silk Lab are doing at Tufts than a true collaboration. They have a hand in a million amazing things, and their research moves very quickly. I wanted to take the time to reflect deeply on one context, one moment in their trajectory -- my role was simply an insertion of space to reflect within theirs. They very graciously fabricated the poem at the Silk Lab, and I was so pleased that they were clearly excited about the results.
That said, direct collaboration with scientists would be wonderful. As an Artist in Residence with SETI, I'll have access to over eighty scientists collaborating across disciplines who study life in the universe -- scientists at NASA Ames and elsewhere. The program "facilitates a cross-disciplinary exchange of ideas between artists and scientists and the shared adoption of new ideas and technologies," so it may come to pass yet! I love their motto: "We're listening."
What do you hope to communicate to your viewers and readers?
That it is possible, even in the most cutting edge medical technologies, to embody vast, intricate histories, to anticipate the nuanced complexity of the humans who may depend upon these devices, and to involve artists of all kinds in meaningful ways. If someone feels seen, heard, or held in that new space, I'd be happy.
Although Bervin's poem is book length in its entirety. It begins as follows:
It is said that silk filature began
in China under a mulberry tree
in a teacup resting
lightly in the slender hand
of the empress Hsi-ling Shi

A brin unfurls from the frisson tangle
and she reaches in
begins to reel
filament
from the soft envelope of the cocoon

-

That is how people like to tell it

You know
the Nigerian proverb
Until the lions have their own historians,
history will always be told by the hunters

If you don't know it
why not
Support HuffPost
The Stakes Have Never Been Higher
Related
Before You Go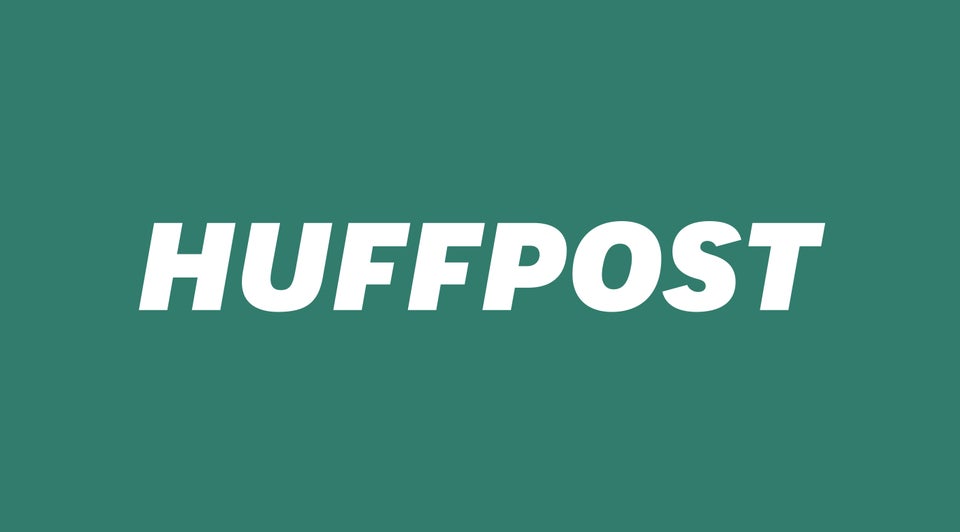 13 Slam Poems That Pack A Serious Feminist Punch
Popular in the Community