After looking at her impressive iconic pop culture portraits, it's hard to believe Australian artist Nicky Barkla has only been painting for less than a year.
Using a variety of materials including oil, acrylic, water colors, pencils and markers, the self-described 'mixed media' artist creates unique depictions of cultural icons ranging from Spiderman to Edward Scissorhands and Huckleberry Finn.
"There are various odd 'effects' used -- whether that be waiting for materials to dry or using oil to separate it," Barkla told the Huffington Post in an email. "I've even mixed make up and white-out at one point."
The artist added that she has also used chalk dust and pastel shades of house paint to achieve different effects.
Barkla, who has no formal art training, said she prefers a more freestyle approach to painting. And the amount of time she takes to complete a work varies widely, taking anywhere from two days to several months.
Though some of her work featured below is digitally enhanced, she's steering towards "a more rough look," aided by the impasto technique.
But Barkla also has a sense of humor expressed in her work.
"I enjoy taking some of my favorite imaginary creations and turning them into something a little more fun and mentally unstable," Barkla told HuffPost. "The darkest, evil, ugly and emotionally unhinged characters are my favorite. It's like putting a party hat on Darth Vader and telling him to cheer up."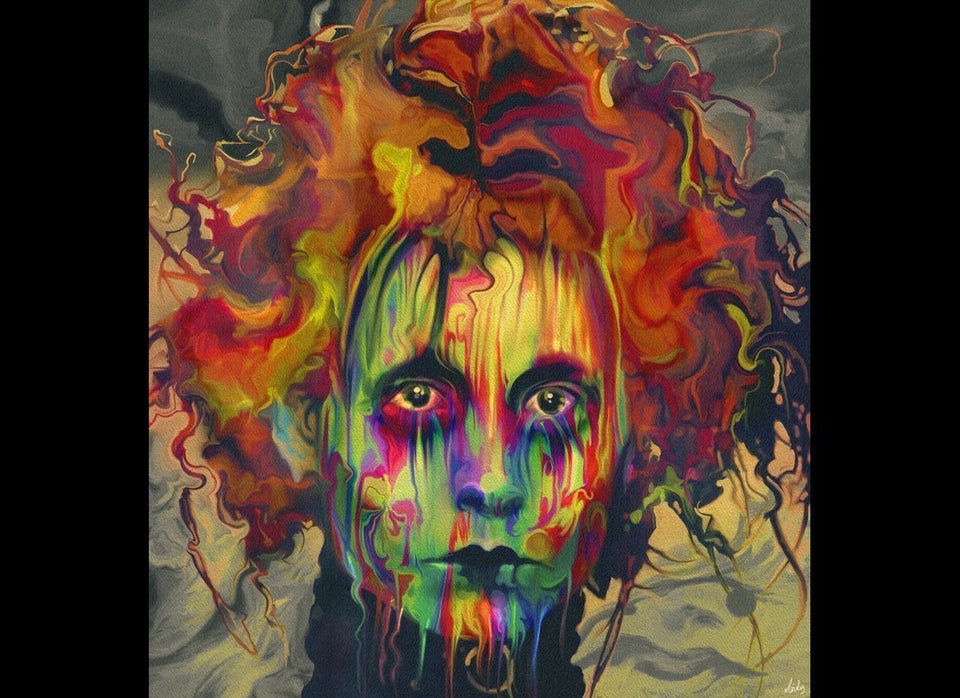 Nicky Barkla
Related
Popular in the Community