Last summer his Genius series filled the Paul Kasmin Gallery's walls to tantalizing effect. Over fifty portrait paintings of perverse and disproportionate but oddly alluring children dressed in period aristocratic costume, with flamboyant hairdo's and each casually holding a smouldering cigarette, stared hauntingly through eyes that were as beautiful as they were obstinate.
This Wednesday 28th at Paul Kasmin the 41 year old Israeli-born artist will present his new body of work, entitled Mother. A series of ten large paintings, they reference the famously heart-wrenching Holocaust photograph of Nazi soldiers clearing out the Warsaw Ghetto in 1943. The focus of the photo is the small boy who is stands slightly apart from the others.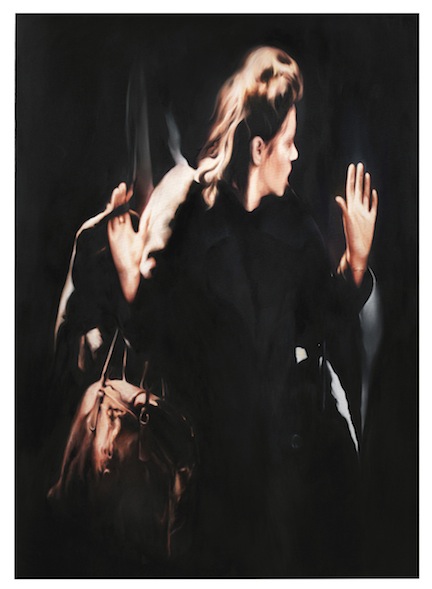 Nir Hod, himself Jewish, virtually grew up with this photo. But it was only recently that he became fascinated with the young woman in profile. For his Mother series, Hod has chosen to re-present this woman exactly as she appears in the photo, except in Mother she is shrouded in a mysterious darkness.
The artist invites the viewer to recognize that whilst the image is iconic, this woman could be any one of us. Hod infers the fragility of life, and in pulling beauty and death together in a hair-raising moment, creates an exquisite tension.
To see the sequence, with their subtle color variations, repeated ten times upon one stretch of wall ( a technique Hod drew from Warhol's Shadow Paintings) is surprisingly effective. It somehow echoes the artist's flickering brush marks and ghost-like depiction of the figure. And the drama in the works, heightened by their arrangement, imprints the image forcefully upon your memory.
Whilst Mother demonstrates Hod's reaching out in novel directions and expanding his enduring themes of beauty, glamor, death and destruction, it is not as comprehensive or opulent an endeavor as Genius.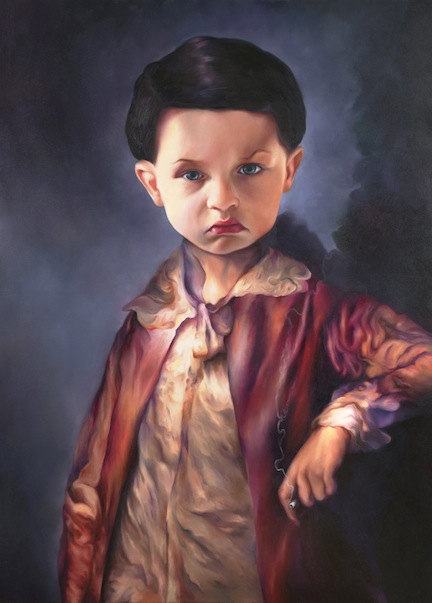 Nir moved from Israel to New York in 2001. For several years he was somewhat unsettled by the intensity of life and the art world 'game' in New York. He was also lonely, a bit homesick even.
"Just the last few years I've started to feel connected to myself.. and what I want to do. It's the first time I don't really think about Israel.' His Genius children were his tipping point.
"[The Genius collection] is really honest. It's really me'.
His earlier works featured kitsch, camp, and at that time in Israel, controversial, explorations of identity, androgyny, love and death.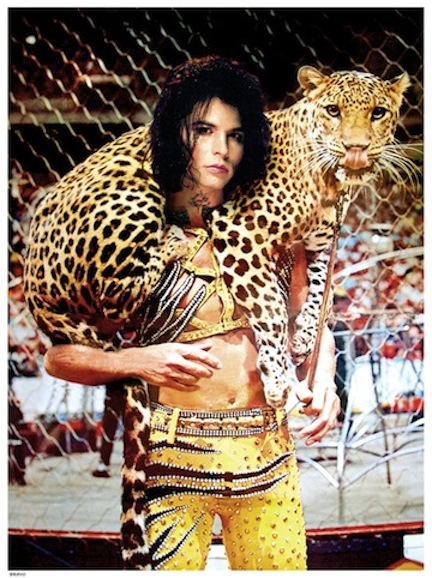 Nir Hod loves fantasy. He thinks that too many people are living in 'reality'. "[It's] all about being comfortable. Secure. And they lose so much from life."
"I always play. It's almost like to live as an actor in a movie, not in life. Because the movie's so beautiful. And much more relevant. Much more emotional."
His androgynous (good) looks and that '99% of people think that [he's] gay' have allowed him to indulge further into what he calls an 'alternative reality'. He quotes Roman Polanski: "I'm not gay, I just like the atmosphere."
This is what he wants to present in his artwork: a higher or 'alternative' reality revealing a truth that runs above and beyond the alluring surface. He cites The Night You Left - a painting depicting a few lines of cocaine splayed out on a shiny black mirror. (The image is now available for purchase on coasters).
"It's not about drugs. It's about the atmosphere. If you can create the atmosphere, or sometimes the illusion, it's like you are a magician.'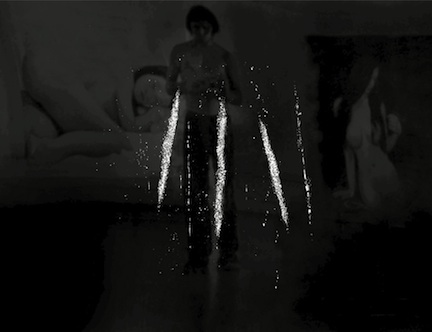 Growing up in Tel Aviv, Nir was 'a very problematic boy. 'I was very wild, at the same time very cute, so everybody forgave me for all the bad things that I did." (The connection with his Genius kids is obvious).
Thrown out of every school, he didn't touch a book or a paint brush until he was 15 years old. He was too busy being a BMX racing champion.
"Then, there was an art school next to the beach.. And I did some paintings just of my neighbor. And they accepted me based on these paintings.'
"I don't know how, but I became an artist. In two years I changed my whole life. The color of my skin changed, the color of my hair changed. I used to cut myself.."
"When you get so much love [from your parents], you feel so secure to go in so many directions...I almost went to find the issues. And cutting myself...it's kind of sexy, you know.." He smiles.
After gaining his BFA at Bezalel Academy of Art in Jerusalem he enjoyed brief stardom as a singer. He produced a CD of his songs entitled Last Letters to Anna on the prestigious label, Helicon, and in 1997 he published a book, Forever, that featured his poetry and artwork.
"Since I'm 16 years old I feel like I'm heartbroken," he declares.
There was no traumatic incident. Romance, drama and emotion are simply in his blood.
He feels strongly opposed to art dependent for its effect on lengthy intellectual explanations.
"For me, deep emotion, it's one step above. Tears are the most beautiful thing that can happen. When someone appreciates [your art] with tears, it's better than articles, it's better than money. It's the real thing'.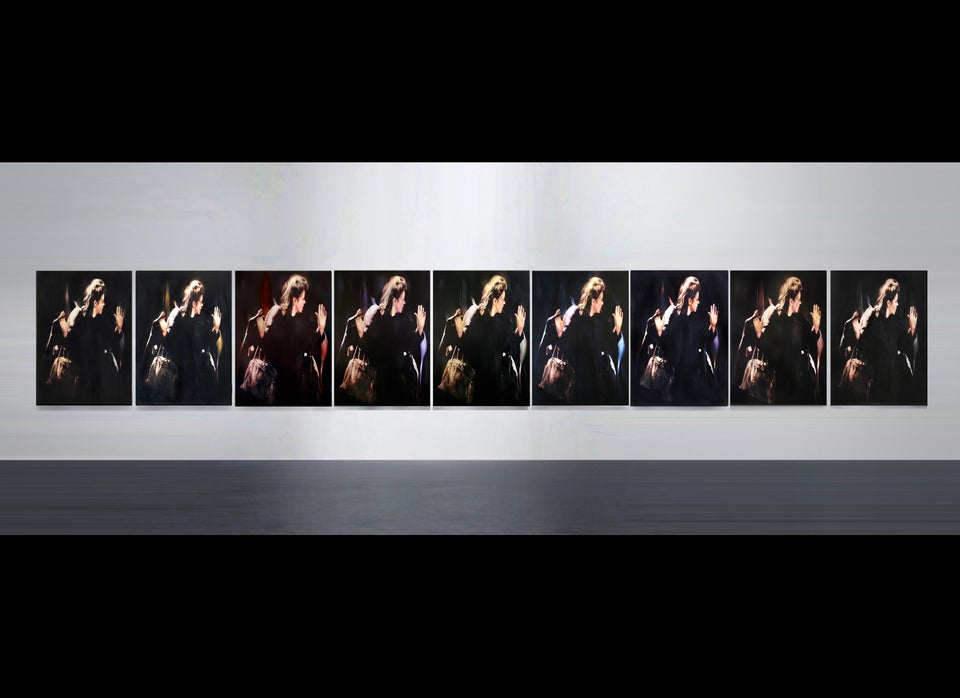 Nir Hod: selected works
Related
Popular in the Community