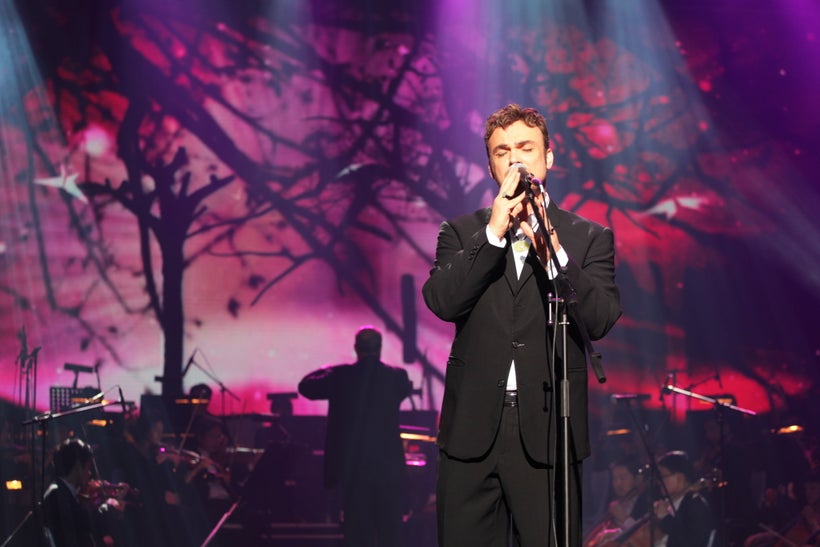 "Music takes you places. When I started, I never imagined I'd sing for the Pope," David D'or tells me over dinner at the Sunset Marquis hotel in Los Angeles. But he's being modest. He's sung for three Popes and Presidents Clinton and Obama as well as many significant stops in a 25 year career with 15 Gold and Platinum albums. The cool evening breeze in the Los Angeles hotel's open restaurant shrouded by their tall courtyard of trees gives a pleasant respite from the 100 degree days we've been experiencing this week.
D'Or is traveling for his music and his artwork in New York City and Los Angeles these last two weeks, visiting galleries that have expressed interest in showing his latest works. "When my father passed he left me his workshop, and though he was a carpenter I use his tools to craft large canvases and use a lot of different mediums, now including – people," he tells me with a twinkle in his eye.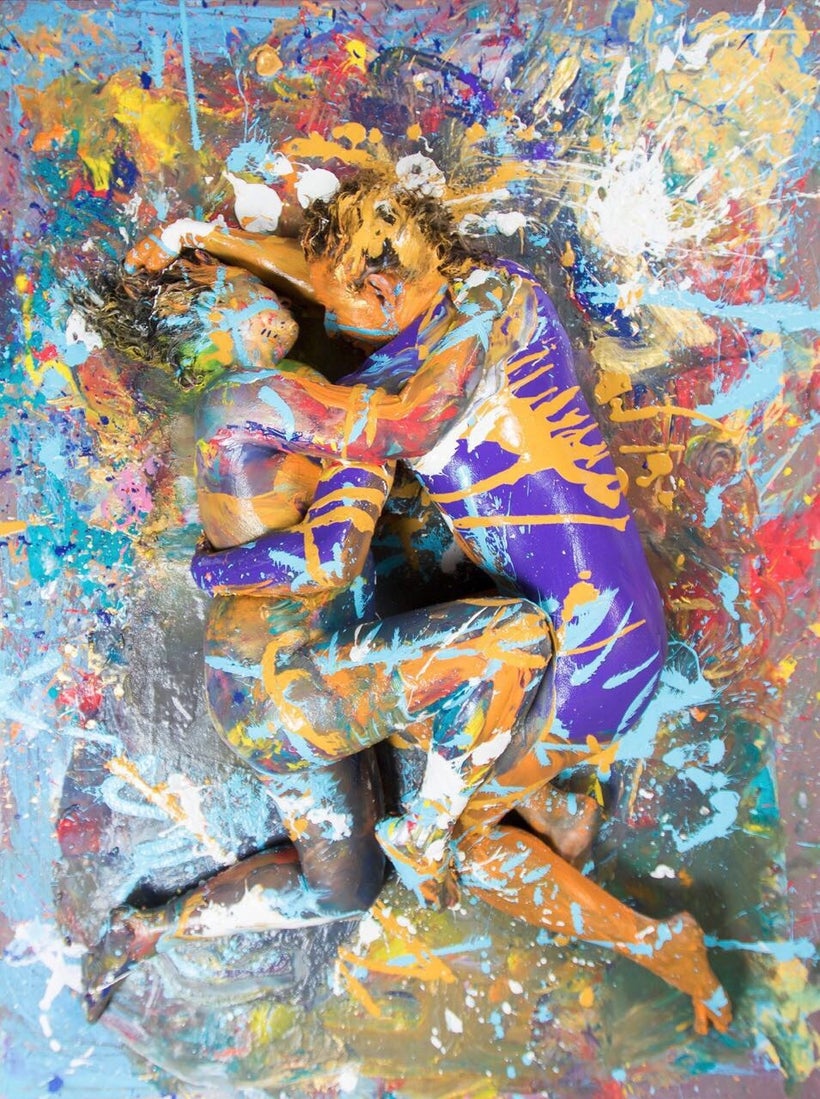 And it's true. His artwork is striking. Large canvases that exhibit an abstract style, broad strong strokes and mixes of colors that defy form. They dance and suggest images, emotional and enduring. He started painting seven years ago, but his latest concept in art, his "Can Vas – The Movement," combines live human subjects incorporated into his painted canvases. He uses models, dancers and others he places directly on the canvas. He paints on them as well. Their final poses becoming an integral part of the work. The result is photographed from above as an extremely high resolution image. Building on his oil paintings and works he collected into his book "The Sound Of Color" several years ago, these new pieces he plans not just as stand alone art pieces but to also use in live performance.
"But I'll only issue one finished photo for each work. The photograph should be like a painting, there should only be one," he says discussing the work and how he found his way to it. "I don't always know what it's going to be, sometimes I find out as I'm creating it, the final image revealing itself to me as I work. There are so many variables, the shape of the canvas, the different colors I might use, the pose of the model could change everything, I never plan it in advance."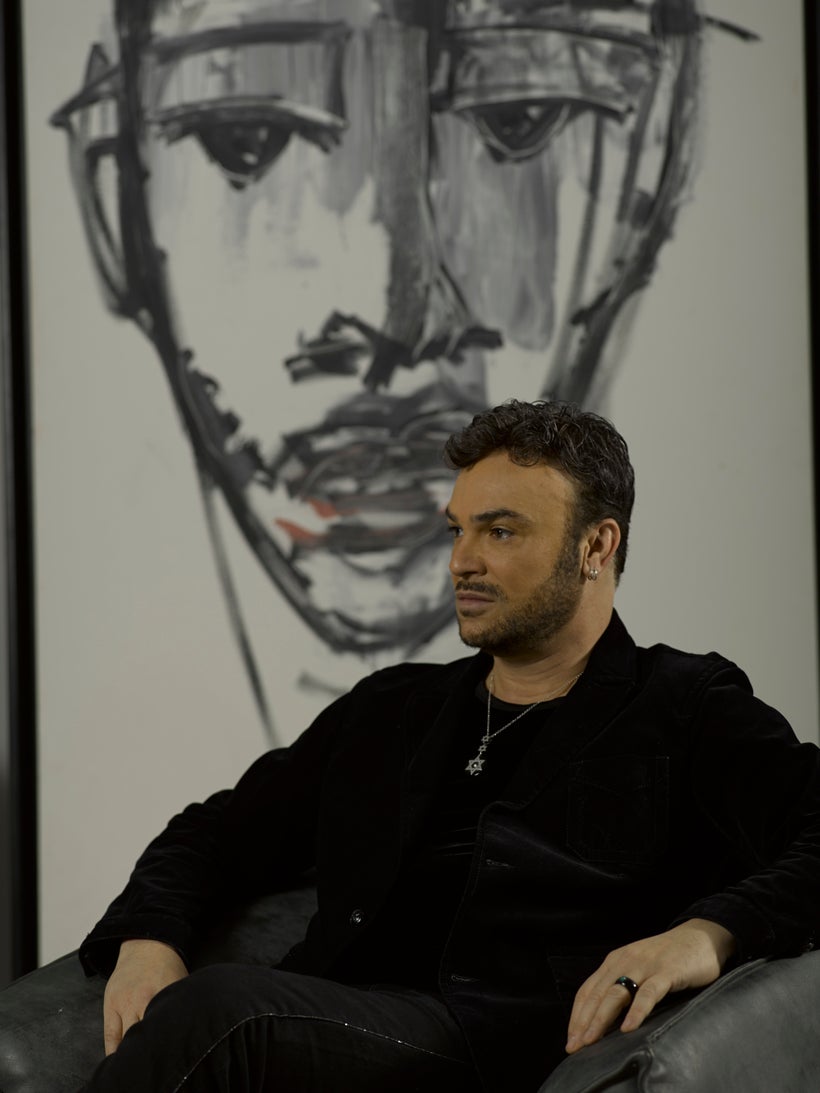 David is famous in his home country of Israel, three time winner of the Israeli 'Singer of the Year" he has fans from every walk of life. Married with two children, the resident of Tel Aviv has an angelic voice that has found success in both pop and classical charts and stretches across more than four octaves. He's sung for Israeli Presidents as well as symphonic halls. He's also toured the world, his vocal register striking. "When Simon Peres (President of Israel) died I got a phone call. I was told that He had expressed in his Will that he asked that I sing at his funeral. It was an incredible surprise and very powerful experience."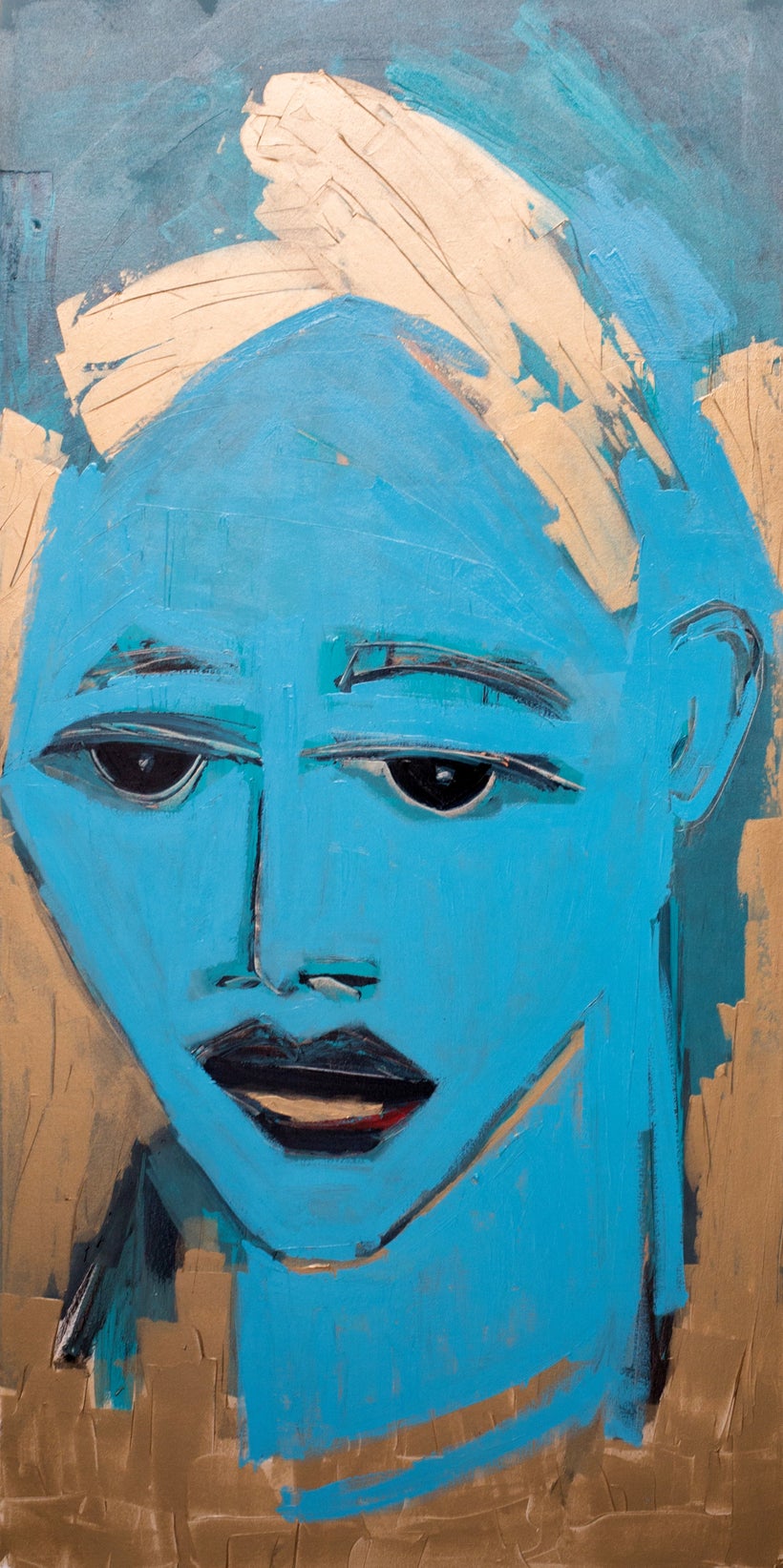 He never learned to paint, but he says when he started he just began pouring the same emotions that have created his music onto the canvas. "For me there isn't a tremendous difference between music and painting. There is a line in the Torah that says when the ten commandments were given at Mount Sinai 'that the people saw the voice of god' I love that idea - seeing sound - that makes sense to me. I see my music in the studio as a digital measurement, I feel something in my heart and express it as color, it's very similar. It all comes from the heart."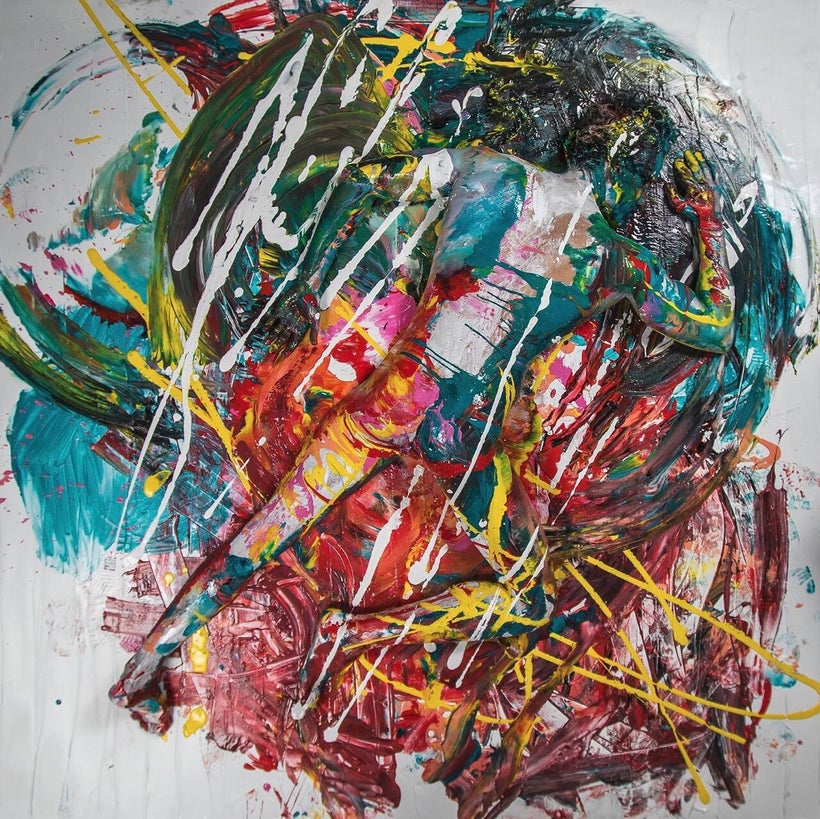 What is the fascinating about his artwork is the way that he covers his human subjects in paint as well as the canvas. Their skin colors vanish into the penetrating sweeps of color that match the kinetic maelstroms of the art around them. D'Or is making a statement. By removing the visual cues we use to separate one another into categories of people by skin, color and sex, he instead frees us to appreciate the human form. We see a universal image that's emotional and that makes his work unusually resonant. It also fits into his own personal mission. "I feel we need to come together on this planet, to unify and see how similar we all are. That is what my music is about, that is what my art is about," he says.
"Traveling the world, recently I was in China, and they are very moved by my music. I don't know what they are saying, and they can't understand me when I speak, but my music makes them feel the same way I do. That's what I've learned, that regardless of our color, our nationality, these powerful nationalistic movements that separate people in the world today, I have met so many of the people of the world, I've met so many, and we all are so much more alike than we are different." If there is one thing D'Or wants us to take away from whatever art he presents, it's that truth.
David D'Or is currently working on a new album and his art work can be found here.
REAL LIFE. REAL NEWS. REAL VOICES.
Help us tell more of the stories that matter from voices that too often remain unheard.
This post was published on the now-closed HuffPost Contributor platform. Contributors control their own work and posted freely to our site. If you need to flag this entry as abusive,
send us an email
.