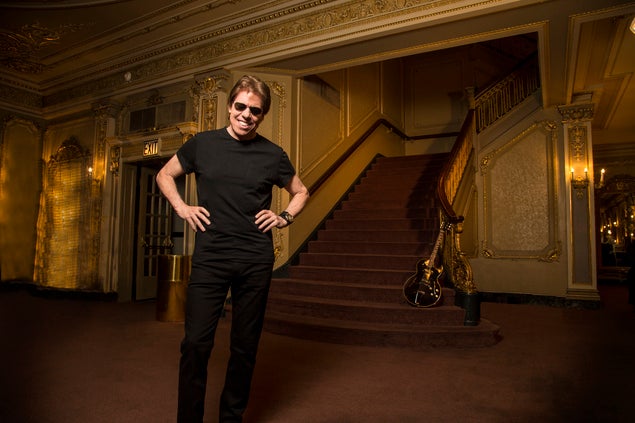 George Thorogood is as cool, calm and collected as you would expect from one of Rock and Roll's stand outs when discussing his current album Party Of One, a 14 track ode to his heroes that are stripped down mostly acoustic solo performances.
Famous for his hard driving powerful rock and blues, and his seminal hits including "One Bourbon, One Scotch, One Beer," and "Bad To The Bone," the traditional classics and modern blues he's chosen for his latest album show a range Thorogood is rarely known for. The heartfelt "Soft Spot' (Gary Nicholson) or 'Pictures From The Other Side Of Life" (Hank Williams) ring clear with a kindness in their melancholy you don't expect from the hard driving Destroyer. His fans will be happy to know his Willie Dixon and Johnny Lee Hooker classics and other blues standards have the hard charging signature style he's known for. But the acoustic choices on many pieces, like "No Expectations" (Rolling Stones) and "Tallahassee Women" (John Hammond Jr.) are an unexpected pleasure and make these songs feel unusually intimate, as if you had the good luck to be sitting next to Thorogood at home while he pulled out his guitar in a chair beside you to lament his fate.
"It didn't start that way," he says. "There was talk for years of doing a solo or acoustic record, but I just never got around to it," Thorogood has sold more than 15 million records world wide, and released 16 studio albums which include six gold and two platinum discs. "As the years went on I finally got to the spot where I thought, well I've pretty much done everything I wanted to do, and this solo acoustic record was still on my list."
The Album, Party Of One, was produced by Grammy-winner Jim Gaines, who produced some of Thorogood's biggest albums in the past. Of particular note is that the album is primarily acoustic instrumentation, including slide, Dobro and harmonica and are all performed entirely by Thorogood.
"I thought, maybe I should pick a song by every artist who every influenced me, meant something to me, was important to me. So I hadn't planned it exactly like that before hand, but as I put it together, it became an homage to the artists I love."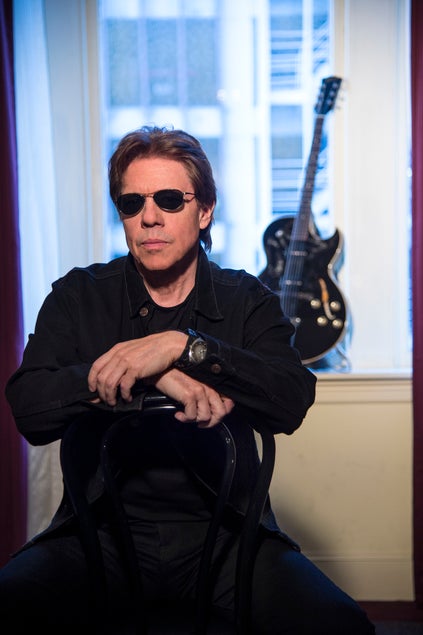 Thorogood says that there are artists that helped shaped him, but feels he's no different than others who've come before him. "We're all the same in that way. Buddy Holly helped shape Bob Dylan, Bo Diddley and Muddy Waters helped shape Keith Richards. This record gives you get a good sense of what shaped me, I guess. It's not like I have a completely different side of me, by the way, but I do have these songs that also fit into me."
Fans of Thorogood and his hard-rocking band, The Destroyers, might be surprised to learn that he began his career as a solo acoustic performer. "I was a street musician for a long time," Thorogood explains. "And three months can seem like three years when you're on the streets of San Francisco in the winter. But I finally scored a gig opening for Sonny Terry and Brownie McGhee, the greatest blues-folk act of all time. The club owner hired me on the spot. Brownie and Sonny wanted me to succeed, so every night I went out there and played better and better."
"During that time, I also played with Hound Dog Taylor and Robert Lockwood Jr., who was taught how to play by Robert Johnson. I was kind of ragged in those days, but these were the kind of people who were in my corner. They all kept saying to me. 'You've got the right idea, kid, but you've got to stay with it. You can do this.' All these years later, that's what this album means to me."
"Two of the artists I listened to when I was growing up was Howling Wolf and Johnny Cash. And I watched how far they went with their sound. And, when I was a kid I just really wanted to be a cool guy. Like Steve McQueen in Bullit cool. So I have a 'dirty style' I've created over the years. It's who I am. I don't think I could do an entire album of Hank Williams, for example. But I was lucky enough to pick through the catalogs of these singers and pick the ones that were really close to my heart. So they really had meaning for me and it was a lot of fun."
Thorogood is having fun across these songs, and you can tell as he sounds a bit like he's channeling some of his favorites through the songs as he performs them, particularly in "Bad News" (Johnny Cash), and "I'm a Steady Rolling Man" (Robert Johnson) and "Down The Highway" (Dylan).
Another historic aspect of Party Of One is Thorogood's return to Rounder Records, the venerable roots label with which he first signed in 1976 to record the three hit albums that launched his recording career.
"George's coming back is a nice completing of the circle," says Rounder co-founder Ken Irwin. "This record shows his talent as a storyteller in a very different setting, with all the emotion in his guitar and vocals. It's a really intimate record, but it's unmistakably a George Thorogood record, too."
I ask him what's next on his bucket list. "Well, there won't be a Party Of Two," he says laughing. "I believe if you're going to make a personal statement, and a record is very personal, it's a once in a lifetime kind of thing. And then you go back to your 'bad-ass' rock or whatever it was you just said what I do," he says laughing again.
But he's quick to point out he's always admired watching artists with a body of work step out of that and try something new. "I really appreciate that when I see that. James Cagney doing Yankee Doodle Dandy, for example, or Robert Duvall in Tender Mercies. These are personal statements these guys made and did one time. They didn't return for more. They were making a statement and that was it. I love seeing that and I feel the same way about it."
On Tour now, George Thorogood and the Destroyers have summer tour dates across the US through September. For more information on tour dates and time go here.
REAL LIFE. REAL NEWS. REAL VOICES.
Help us tell more of the stories that matter from voices that too often remain unheard.
This post was published on the now-closed HuffPost Contributor platform. Contributors control their own work and posted freely to our site. If you need to flag this entry as abusive,
send us an email
.