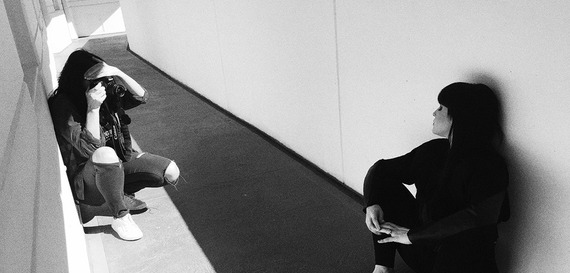 The art of transformation is one truly encapsulated in the work of a make-up artist. Like the sculpting of Pygmalion, these men and women recreate and reshape using the human face as their canvas. Born in Armenia and raised in the United States since the age of 9, Tina Mitoyan is one of these makeup artists who believes in the art of transformation. In addition to perfecting her craft in makeup application, she is also a skilled photographer who captures these transformations.
Visions of glamorous pageants have been dancing through her mind since the young age of 7 when she gained an affinity for drawing images of beautiful gowns. From there, her fascination with beauty evolved into the muses seen in her photography. "My dream pretty much turned into a vivid reality, in a funny kind of way," Tina jests.
Being a first generation American, Tina has been blessed with a multicultural household. Coming from a family of creative-minded people, she was surrounded with support when pursuing a career in the visual medium. She believes that the best accomplishments in life are those that one struggles to achieve. Success is much sweeter when one understands the sometimes bitter taste of a challenge. Tina proudly lives in the moment and forever strives to push herself further within her craft, refusing to settle for mediocrity. "I constantly remind myself that the mind is a very powerful tool," says Tina.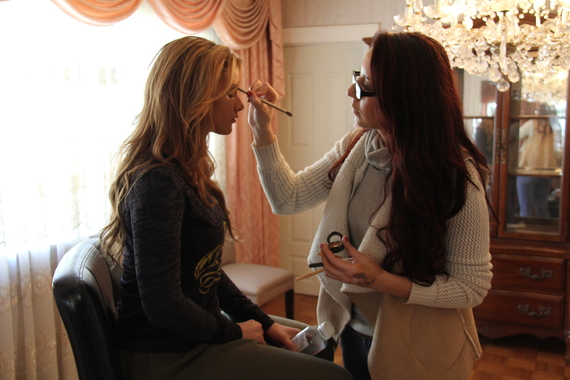 Tina's success is only at its beginning stages as she has so far worked with industry clients such as Aerial Miranda, Danielle Vega, Christina Milian, DJ Gina Turner, Daymond John, La' Myia Good and many more. She has also worked with one of her favorite visionaries, director Gabriel Hart, having done makeup and styling for some of his music videos. In addition to her work with those in the entertainment industry, she is proud to say that she occasionally works for People for the Ethical Treatment of Animals (PETA), another facet of her versatility.
What makes Tina stand out amidst the miasma of makeup artists in Hollywood, is her keen ability to customize makeup style according to facial features and not the other way around. She finds inspiration in the natural beauty of her clients and gently enhances their features, bringing out his or her true beauty instead of masking it. As is the standard for many makeup artists, she is busy most weekends working on big bridal parties, however, she stays creative during the week by following her passion and collaborating with talented artists and models.
Tina Mitoyan is a well-rounded and stand-out makeup artist who styles 99% of all of her photoshoots as well as directs them. She has worked with models of various ethnicities and finds joy in the creativity involved with the many different flavors of human beauty that exists. She applies her love of visual transformation to her own life, as she is always evolving, improving, and discovering new ways to utilize her craft.