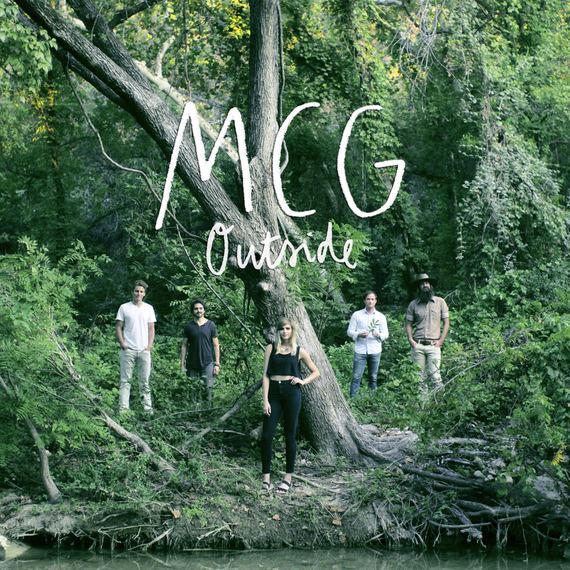 Austin, Texas has become a goldmine for indie music. With their unique and budding festival scene, Austin is not only producing a diverse array of artists but attracting them as well. Powerful vocalist, Mariclaire Gamble began assembling a charismatic tribe of musicians in 2014 which would eventually become MCG. With the help of her Los Angeles-based brother Evan, who is an actor and musician, she began her musical journey.
After recording her first album, Mariclaire approached guitar players Andrew Bennett and David Tenczar about expanding her project. Over the span of nine months, bassist Jay Cesak and drummer Drew Silverman joined MCG finally completing her search for musicians. In September of 2014, the solidified group performed their live debut, catapulting them down an exciting road of creation which was paved with inspiration, passion and talent.
As their musical chemistry began to strengthen, MCG began working on their debut album, Compatible Creature which was released in February of 2015. The album was well received, playing to a sold-out audience at The North Door, a historically rich, live music, performance and event venue that houses some of East Side Austin's finest sound systems and stages. Their single "I Love The Time" has and continues to receive, radio airplay on KGSR and KUTX which helped foster their popularity and garner a local fan base. While they have become a local fixture in the Austin indie scene, they are ready to expand their reach.
With the local fan support, an established sound signature, and most importantly, the confidence they gained from their success with live performances, MCG was ready to record their next album. That summer, the five-piece band recorded at The Bubble Studios with Grammy-nominated Chris "Frenchie" Smith who has worked with notable artists such as Wild Child, The Dandy Warhols, Ringo Deathstar, The Toadies and many more. The result was their latest three-track EP titled Outside.
Though this is their second album, Outside is a polished record, showcasing the band's cultivation as unique individuals who came together to create music as a single entity. Mariclaire's voice resonates with evocative bliss while her songwriting bleeds with honest lyrics that speak of the love, loss, triumph and growth experienced throughout one's youth.
Bennett, Tenczar, Cesak, and Silverman create the musical tapestry upon which Mariclaire decorates her words and without their tapestry, the threads of her lyrics would unravel. Reminiscent of '90s electro-pop and garage rock, the guitar-heavy instrumentals are full of emotive vitality and ear-tickling melodies. Funky moments of synth by Mariclaire and Bennett add an air of playfulness, like an electronic cherry atop an instrument pie. Together, their five minds discover the formula for musical symbiosis.
The title track "Outside" closes the EP with a strong and moving cadence that ebbs and flows, eventually escalating into a grand finale that raises the heart rate before drifting off sweetly. The band plans on returning to the studio this summer to record a few songs that they have already written. Wrought with sublime vocals, uplifting instrumentals, and relatable lyrics, MCG is ripe with potential.
REAL LIFE. REAL NEWS. REAL VOICES.
Help us tell more of the stories that matter from voices that too often remain unheard.