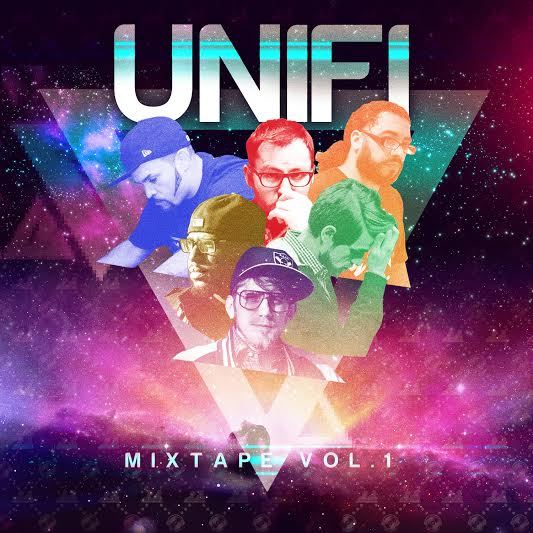 Hip hop can evoke any number of feelings from its listeners. It can enrage, engage, soothe and inspire; it can make you laugh, cry, and question everything. It reforms the standard musical structure by taking the emphasis off of melody and focusing on rhythm, cadence and lyrics. Lyrical ingenuity and wordplay is what separates the legends from the sellouts. Words are powerful and hip hop artists have the opportunity to harness this power with their craft. Some choose the complexity of thought provoking flowetry while others opt for simplicity and exploitation. Uni-Fi Records is compiling artists and sounds of epic proportions. Hailing from Milwaukee, Wisconsin, hip hop trio Raplords featuring emcees SPEAK Easy, Dana Coppafeel and producer/DJ Mammyth are creating beats fresher than the kind at the farmer's market.
All three of these artists bring a unique contribution to Uni-Fi Records. A huge part of the Milwaukee hip hop scene for over a decade, SPEAK Easy's eloquent style is reflected in his articulate and intelligent lyricism. A hip hop purist, his highly expressive and conscientious word arrangements have built his reputation in the music industry as well as socially. Known for his mellow demeanor and soulful timbre, SPEAK's velvety beats also display his skill with production. His debut album Well Spoken is aptly named and consistent with his developing style. Cerebral in creation but familiar in sound, his tracks flow through your mind like warm waves of honey.
Dana Coppafeel has spent over a decade creating and re-creating his sound. The complete yin to SPEAK Easy's yang, Dana is known for his wild child, "loudmouth" style. Growing up in Rockford, Illinois, his early relationship with hip hop began with an affair in rap battling. His freestyle skills are the roots of his hip hop tree which continues to grow and flourish. His style shows the duality of human nature with lyrics that can be both aggressive and sincere, witty and profound. Known for his candid and highly energetic live performances, he has opened for acts such as Common, Wu-Tang, Q-Tip, Souls of Mischief, Akrobatik, Raashan Ahmad and many more. Though his raw style may say otherwise, Dana and SPEAK have been collaborating peacefully without the often inhibiting force of the ego.
Emcees Dana Coppafeel and SPEAK Easy had been in each other's orbits for years, it was only a matter of time until these two meteors collided into greatness. After meeting in the studio, their chemistry was undeniable. Though complete opposites in almost every way, like two ions, they bonded. People who were familiar with their opposing styles wondered how the pair would function. Much to everyone's surprise, their merger was seamless. Their first EP was released in 2013 and received positive feedback. After their union, they teamed up with DJ/hip hop and electronic music producer Mammyth. His fusion of hip hop, electronically produced music and acoustic instruments was the perfect match for Dana and SPEAK. Together, they form Raplords, an ideal example of unity within diversity. With the final piece completing their cosmic puzzle, it was time to record some genre-defying beats. In 2014 they performed at SXSW as well as Atlanta's famous A3C hip hop festival. The soul-charging power of performing live at music festivals propelled them even faster toward their fortuitous futures. Already getting attention from MTVHive.com, MTV.com, Rolling Stone, Respect Magazine, URB Magazine, The Source, DJ Enuff and more, Raplords are on the rise like the sun after an all-night party bender.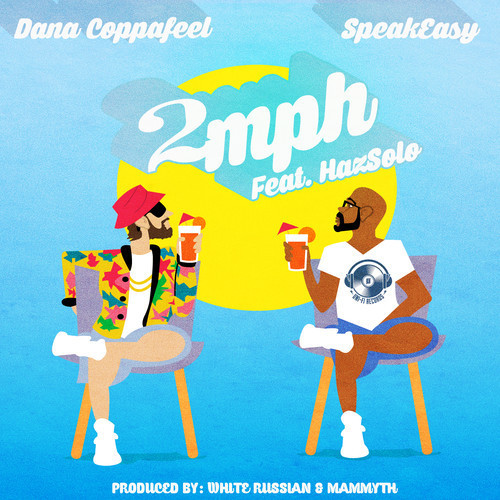 Their second collaborative effort, "Uni-Fi Records MIXTAPE Vol. 1" hosted by Dana Coppa and SPEAK Easy, featured an array of highly acclaimed hip hop artists and producers such as Action Bronson, Riff Raff, Prophetic, Mally, Haz Solo, Dro Pesci, and Frank Dukes, just to name a few. The first track "2mph (ft. Haz Solo)" premiered on The Source, providing excellent exposure for the group. The success of this song led them to begin shooting a video for the track which is currently in post-production. "One Of These Kids" and "Wait" also made it onto MTV.com. The track "NYC to MKE (ft. Dro Pescie & Tone)" offers an infectious, old school beat with ethereal melodies and creamy flows. The instrumental breakdown at the end shows Mammyth's soulful style as well as precise scratching skills. "Rebel Music (ft. Da Ricanstrukta)" blasts you into a gut-throbbing rhythm that is paired with spacey sounds and reggae beats. This track features Spanish lyrics and worldly flows, taking the listener to a dimension that only exists in this song. Following "Rebel Music" is "Hot Shots (Remix) (ft. Action Bronson & RiFF RAFF)." This sensual song utilizes psychedelically seductive guitar that wails and titillates. The velvety lyrics feel smooth against your eardrums as pulsating beats warmly wrap themselves around your body.
The music industry is experiencing a hip hop Renaissance where talented wordsmiths and powerful beats rise above commercial success. Uni-Fi and Raplords are a part of this Renaissance, finding success in the way their music moves people and not in monetary value. Where you end up is not as important as where you begin. It is where you begin that dictates what you do with success. Raplord's passion is the soil of their solid roots. With gifted minds and humble souls, they will not only find success but enlightenment.
Popular in the Community