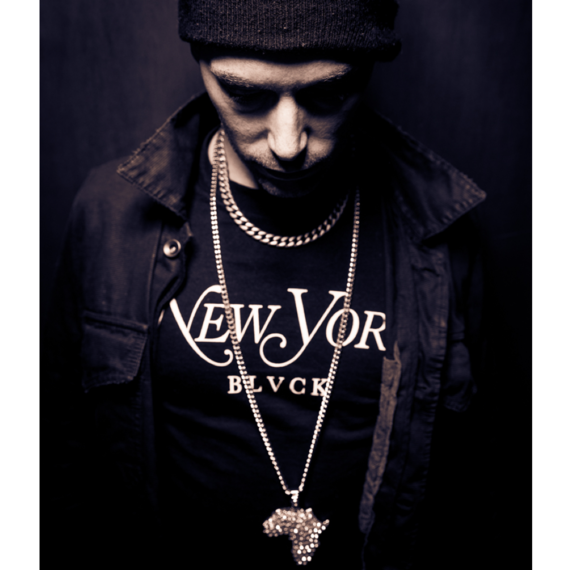 Veteran producer Martin Folb, more famously known as MartyParty, has been traversing sonic landscapes on an endless quest to create what he calls "purple music." Hailing from South Africa, but finding a home in Miami, Florida, MartyParty has lived multiple lives, all of them working together in perfect symbiosis. I had the opportunity to ask Folb a few questions on the birth of trap music, being a software engineer in the Silicon Valley, the politics of South Africa, lifestyle choices, his upcoming album and even his favorite color and animal (which happen to be red and squirrels).
Still visiting South Africa every so often, his relationship with the country is lifelong, as you cannot change where you come from. Folb discussed how South Africa went through a social revolution in the 1980s and on February 2, 1992, voters democratically elected for political reversal. He poignantly explained:
The ridiculously violent times had finally found balance after a decade of racial, economic and social imbalance. Along with the release of Nelson Mandela, South Africa became a free standing Republic.

It has since completely rewritten its constitution. When I left in 1994, South Africa was well on the road to recovery.

It is now a Democracy whereby every citizen is encouraged to vote. At present, South Africans are dealing with an influx of immigrants from other African nations. The change in South Africa and its people could teach the rest of the world a lesson in anti-discrimination.

Ironically, I am now an American citizen. However, even though it is 2015, I notice similar themes develop and manifest elsewhere in the world. It feels like déjà vu.

After graduating with a Computer Science degree in South Africa, he was quickly recruited to Silicon Valley and began working with a start up company as a software engineer. He immigrated to San Francisco in 1994 with a brain that was primped and primed for the booming technological era. The tumultuous world of Silicon Valley eventually wore on Folbs' mind, body and soul. In 2005, he parted ways with his life as a software engineer, thankful for the knowledge he had gained but ready to begin a new chapter.
In need of some soul cleansing, he left his old life to delve into the beautiful and abundant lands of Costa Rica. It was there, in the enchanting town of Santa Teresa, that MartyParty was born. He fell in love with the art of surfing, patiently disciplining and training his body to coexist with the power of the Pacific Ocean. The riches of Costa Rica radiate with inspiration. Its divine beaches and majestic jungles are conductors of cosmic energy, charging the souls of its land with Pura Vida. Immersed in the peace and simplicity of equatorial life, Folb began experimenting with music production, utilizing his finely tuned expertise in software engineering. "The discipline of software design, coding and general computer knowledge transferred very cleanly into computer music design and coding," he says. "Luckily, I had the talent and musical skills to make my music creative and pleasing."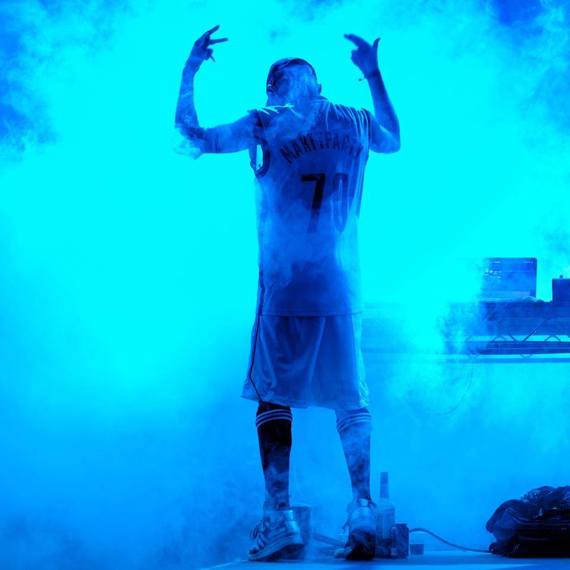 MartyParty's signature sound flavorfully blends and bends genres such as hip hop, trap, club, dance, bass and many more. One of the forefather's of trap music, he began experimenting early on with hip hop beats and instrumentals creating a sound that was truly ahead of its time:
I learned Ableton Live and started composing hip hop beats and, using melody and syncopation, tried to make the beat stand alone. The result was the MartyParty sound. Basically, I sang or rapped with synthesized leads instead of vocals.

The result of that first exercise made its way into my first releases as well as PANTyRAiD's The Sauce, which is arguably the first trap record ever officially released.

In addition to being an ex-software engineer turned world-famous producer and performer, Folb's healthy lifestyle is also garnering attention from his followers. While finding healthy food choices on the road can be a challenge, at home, he endeavors to fuel himself with only the best ingredients. Raised in a culture devoid of fast food, processed food and GMOs, Folb explained: "My diet since I was a child consisted of a garden-to-plate style of living, which was the norm out on the farm. Today, I am into the joy of health and vitality. It is one of my absolute passions." His love for cooking and creating healthy recipes inspired a SnapChat tutorial (which now has 700+ followers) where he shares his creative culinary experiences with fans and healthy living enthusiasts. Another shining facet of the multi-faceted gem that is MartyParty.
I just think cooking and mixing music are the same thing. It's about experimentation, practice, creativity and avoiding what has been done before. I invent music and I invent recipes.

They are both just channels of expression, and I am so lucky and grateful to live in a time we can share these moments so easily.
The term healthy lifestyle holds many meanings depending on the life who is living it. Another part of Folb's health-conscious lifestyle is the sacrament of the sacred herb. With the Green Rush upon us, cannabis is finally being seen by the masses as a blessing instead of a Schedule 1 drug. As a musician in the electronic music scene, vices are difficult, if not impossible, to avoid. While some can be harmful to the body and psyche, others can enhance it. Finding this balance is often a blurred line between brilliance and darkness. When I asked Folb of his relationship with the seductive powers of substances, he eloquently answered:
The DJ life is full of vice. Yes, when the moment is right and the people are right, I love a little synthetic therapy. However, I am way more into the joy of health and vitality. It has taken years of discipline and moderation to keep the ship straight, but I'm proud to say, I have it down.
Even with so much experience already behind him, he has no intention of slowing down. Like the orbit of the moon, his momentum is steady and concise, powerful and unyielding. He will be releasing his 6th studio concept album titled RAW in June. "Music is a life-long voyage of practice and experimentation, finding your sound, training your ears," states Folb. RAW will be an exemplary manifestation of the spirit and mind of MartyParty. After hours of producing and months of fine-tuning, RAW promises to be a collection of sounds that can only be described as purple music. A specimen of profound capabilities and erudite perspectives, Martin Folb is one of the brightest colors in the human rainbow.
I am so lucky to be able to translate emotion and thought into sound and have it translate back into emotion and thought for the listener -- magic.

-- Martin Folb
Calling all HuffPost superfans!
Sign up for membership to become a founding member and help shape HuffPost's next chapter