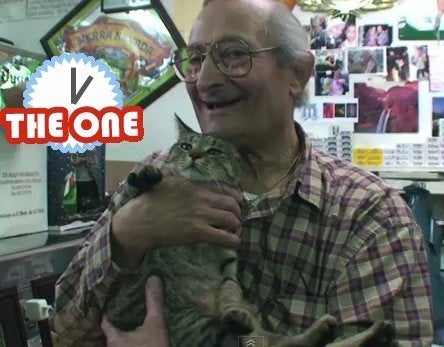 Kyle MacDonald, the guy behind One Red Paperclip, and a few of his friends went into the Hercules Fancy Grocery in Manhattan on May 20, 2011 and bought everything in stock. All of it. The gum, the beer, the chips -- all of the ice cream in the freezers. Everything.
They loaded the items into a moving truck and paid for it all, all while a very shocked Hercules watched and kept track on the calculator.
Their plan is to take the items they've purchased and sell them as art in a show that runs until June 12.
It's a cute video, and we love Hercules and his bodega cat, but at $150 for an upside-down can of Coke they might have more trouble selling this stuff than they think.
We get it -- you're busy. Only have time for one web bit a day? Here's The One thing we think you cannot miss today.
REAL LIFE. REAL NEWS. REAL VOICES.
Help us tell more of the stories that matter from voices that too often remain unheard.