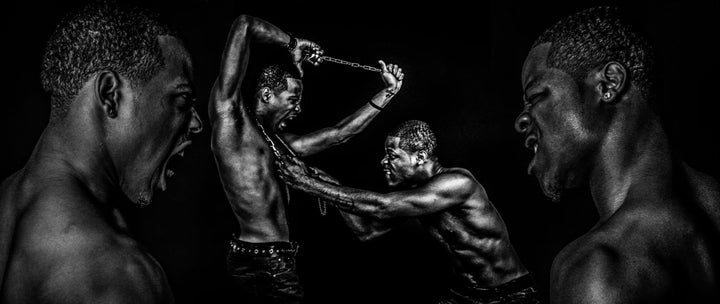 Chicago natives Terrance 'TTgoIt' Wilson and Pierre 'Prince Charming' Phipps met and became friends while pursuing degrees at Southern Illinois University. After discovering a mutual love for hip-hop they began posting videos of them free-styling over some of the hottest rap singles.
"Girlz Be Gagging," their interpretation of Nicki Minaj's "Roman's Revenge," is a provocative, raunchy track filled with tales of sex and debauchery. While indie gay rap has been around for years, their music began to circulate over YouTube with a variety of different reactions.
Comments on their songs range from congratulatory, for embracing their sexuality through funny and clever lyrics, to hostile. Some critics condemn them for portraying gay black men as being promiscuous and overly sexual. The Freaky Boiz don't seem to mind because they embrace the controversy and continue to make provocative music.
Now you have an exclusive look at their new single 'Make It Hot' which is the first single off their new EP 'Category Closed'
Follow them on social media:
@tt_got_it & @officialfreakyboiz @princecharmpingp