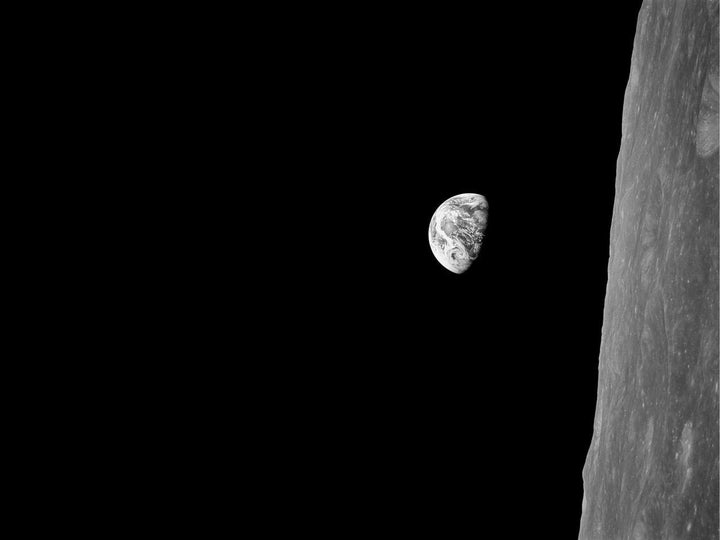 Some artists would be satisfied seeing their works mounted on the walls of art havens like the Metropolitan Museum of Art or The Tate Modern. But not New York-based photographer and author Trevor Paglen. For his latest project, "The Last Pictures," the experimental artist plans to present his work in space, hanging in the midst of cosmic artifacts rather than earthly masterpieces.
The project is commissioned and presented by Creative Time, the New York based public art organization. Paglen will launch an archive of photographs into space aboard a satellite this fall, though the date is still to be determined. Curated as an overview of modern human civilization, the archive consists of 100 carefully selected images etched onto a small disc, destined to become a permanent fixture inside one of the many man-made moons that have accumulated miles above the earth. According to the book's press release, it's a project "intended to explain -- at some point in the distant future, long after the traces of human civilizations have disappeared -- what happened to the people who built the derelict satellites."
Paglen took five years to plan the project, interviewing scientists, artists, anthropologists and philosophers to pinpoint the cultural moments that define the zeitgeist of 20th and 21st century existence. The resulting black and white images he chose, presented in a book published in the run-up to the satellite's launch, range from a microscopic photograph of a meteorite to an interior shot of an old London theater to a view of a typhoon approaching the Japanese coast.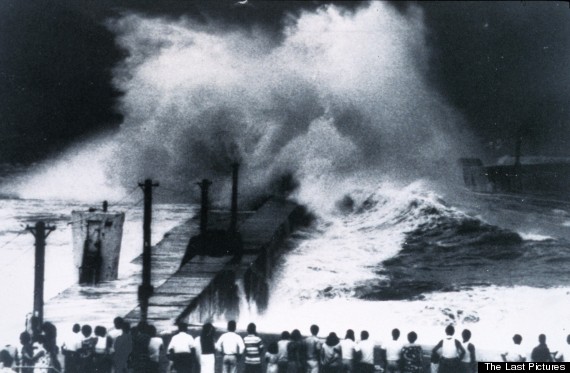 Typhoon, Japan, Early Twentieth Century
The virtual version of the images is heading into space on the television satellite EchoStar XVI, which plans to launch from Baikonur Kosmodrome in Kazakhstan. The satellite has a 15-year life expectancy in geostationary orbit, after which it will become a relic, destined to power down and die in a slightly higher "graveyard orbit." There Paglen's "Last Pictures" will remain, tucked snuggly in the satellite's anti-earth deck, anxiously awaiting some cosmic archaeologist to stumble upon its micro-etched treasure trove.
Don't fret -- the disc is prepared to wait for some time. Paglen, an artist in residence at MIT, made sure to encapsulate his effort into something capable of becoming a permanent fixture in Earth's outer limits. Developed with the help of material scientists, the space-bound compilation will ship out on a silicon disk encased in aluminum and gold, reminiscent of Carl Sagan's "Golden Record" that entered into the stratosphere aboard Voyager in the 1970s. It is expected to remain in orbit until the Sun expands and engulfs the planet billions of years from now.
Check out images from "The Last Pictures" below and let us know what you think of the archive in the comments section. Which images in our collective history do you think deserve to be included?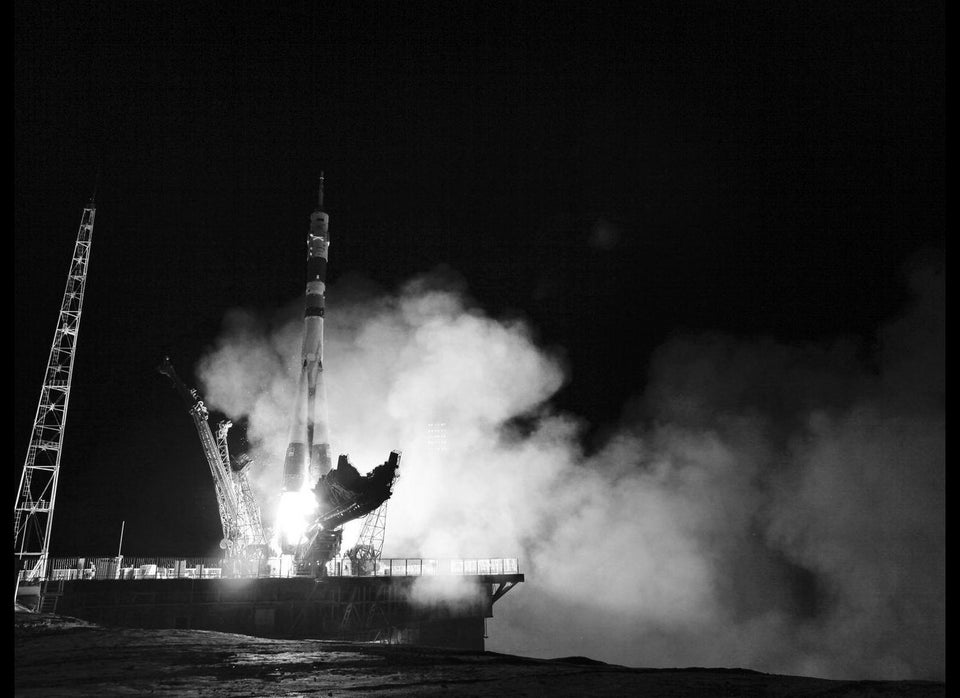 Trevor Paglen's 'Last Pictures'
Popular in the Community