Artist Yehuda Devir takes life with his wife Maya in Tel Aviv and turns it into relatable comic book-style illustrations.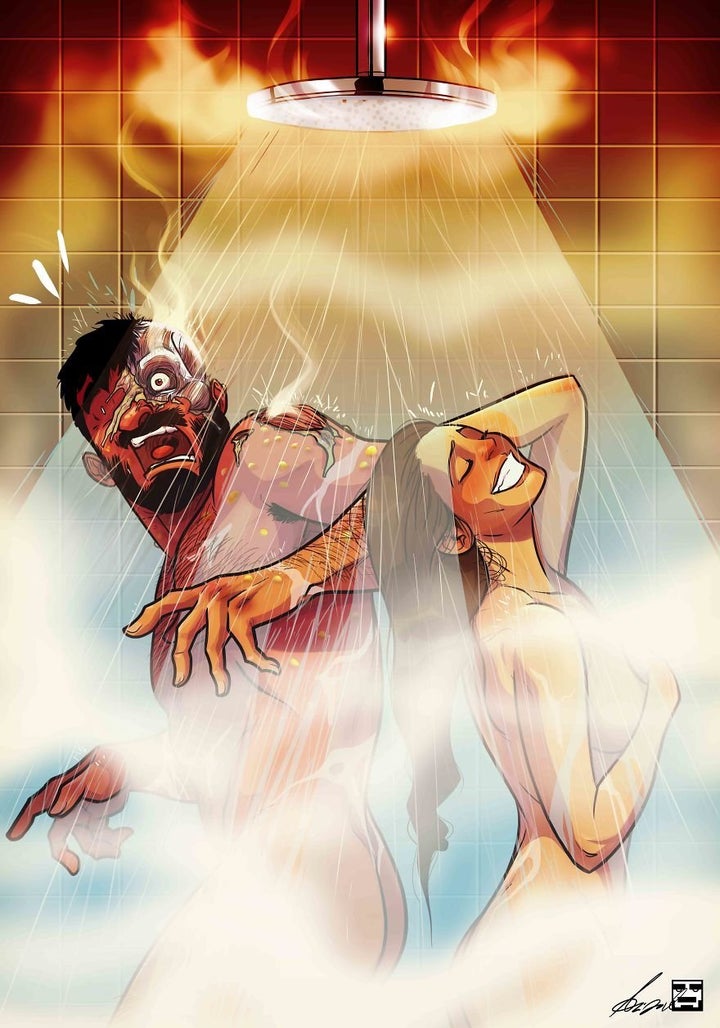 The pair has been together for eight years and will be celebrating their first wedding anniversary in two months.
"My inspiration for these comics is simply our daily lives," the artist told HuffPost. "These are real cases that happen to us."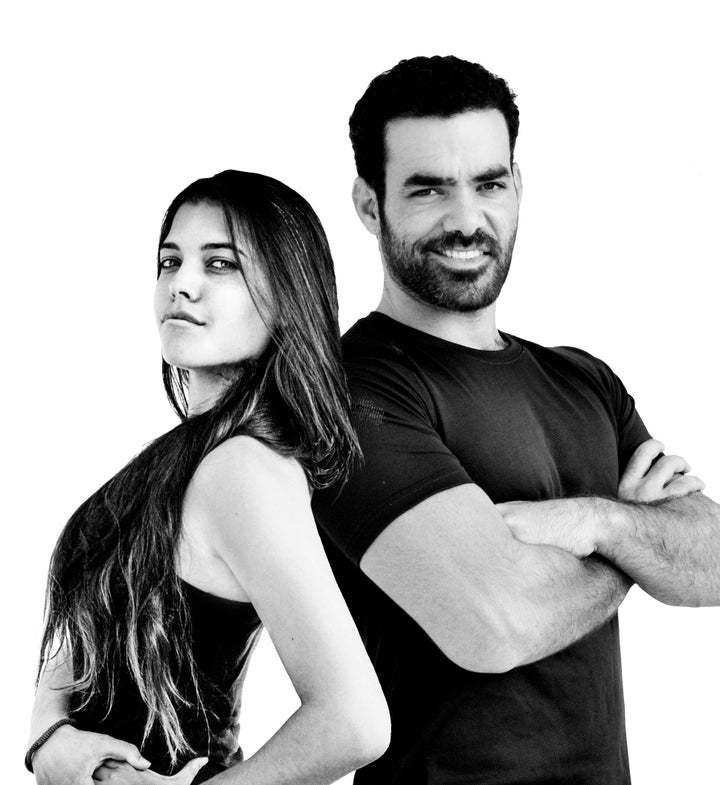 The couple met while they were in the army, became best friends and, over time, the platonic relationship turned into a romantic one.
"Because of her, I make these illustrations ― she just gives me laughter and happiness for life," Devir told HuffPost. "She is also an artist, in my opinion, better than me, and I sometimes get her reviews about the illustrations I do."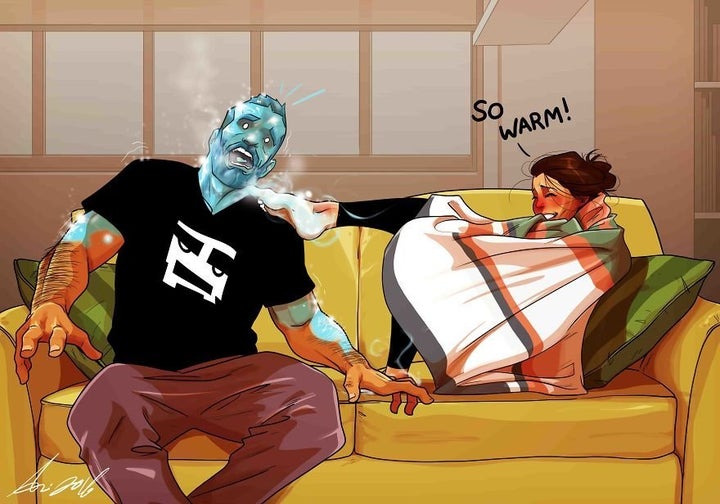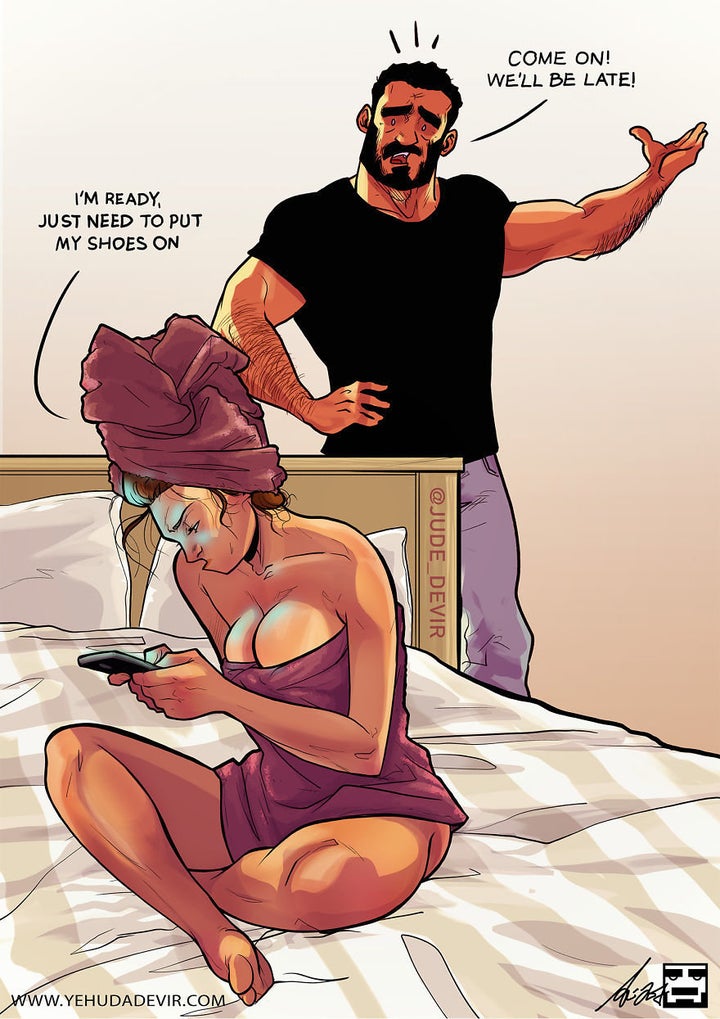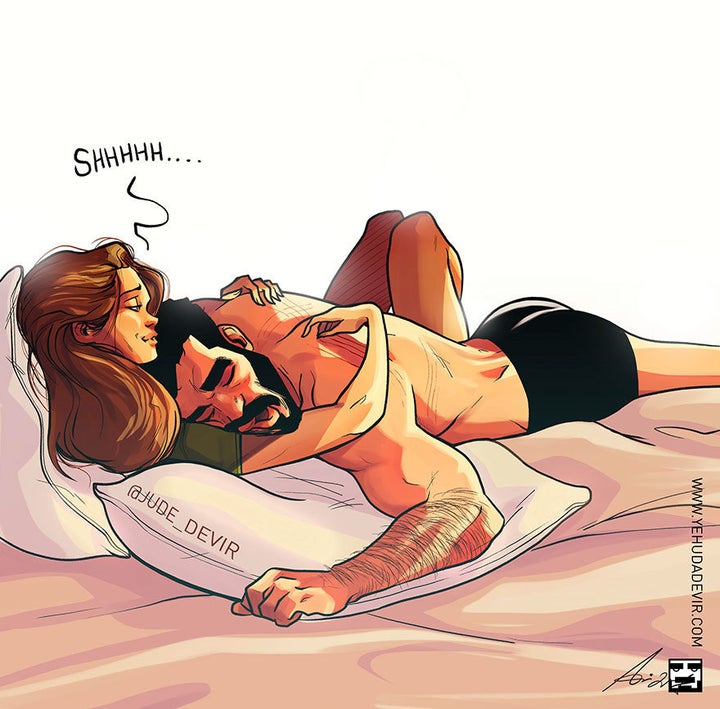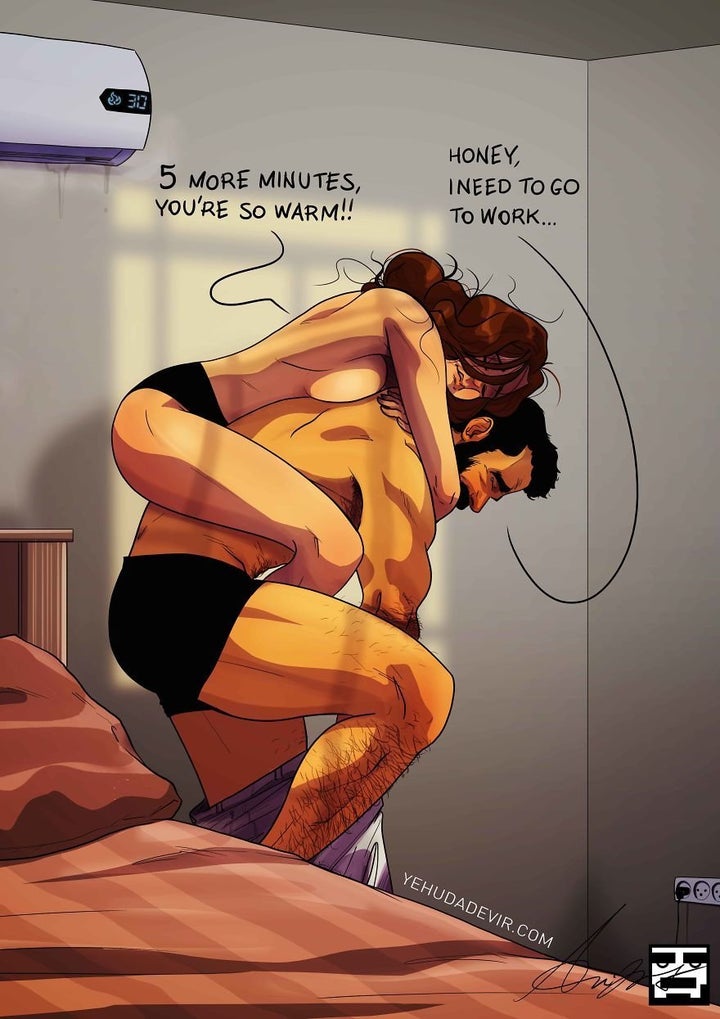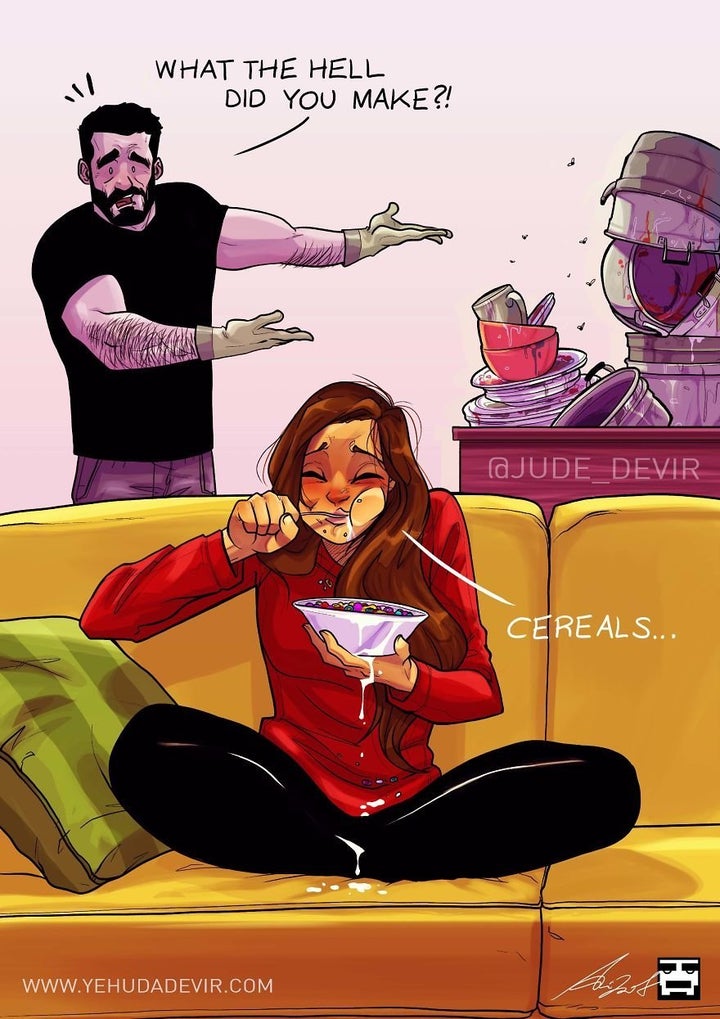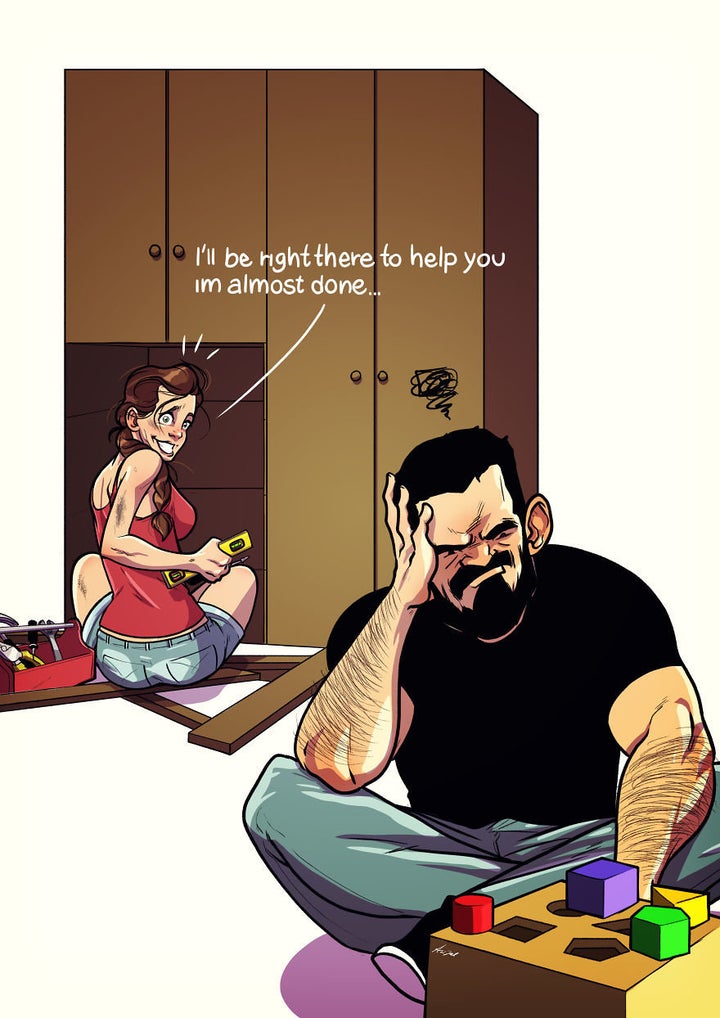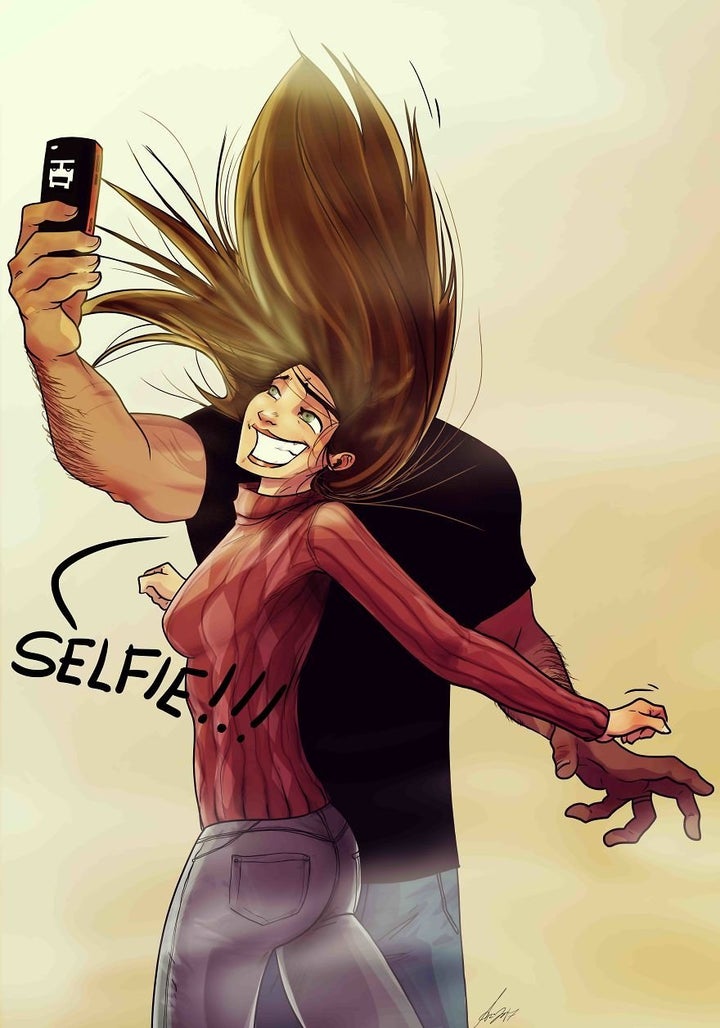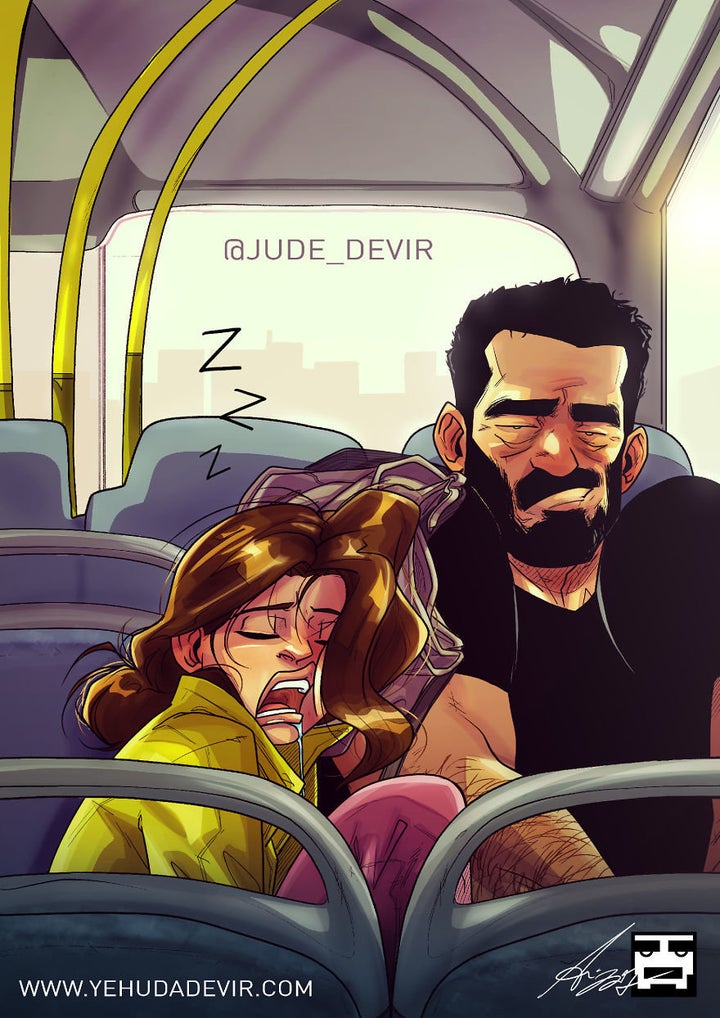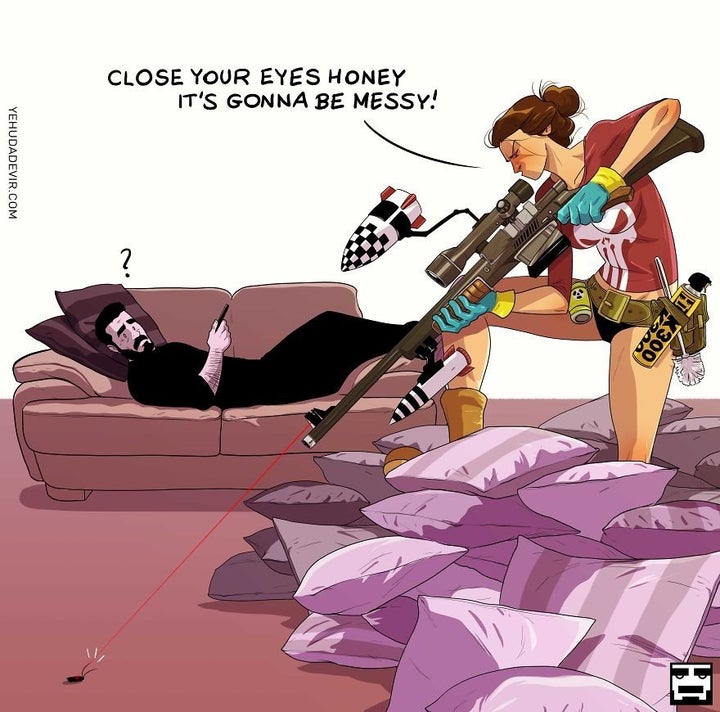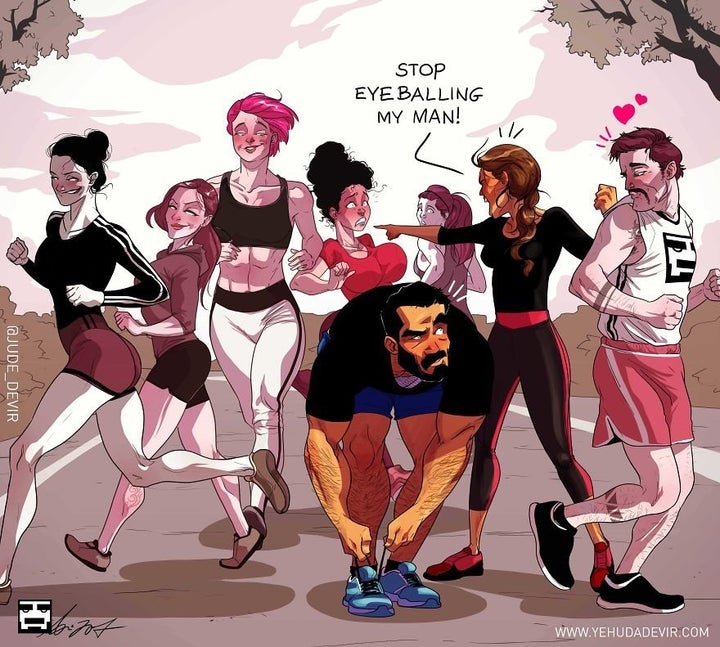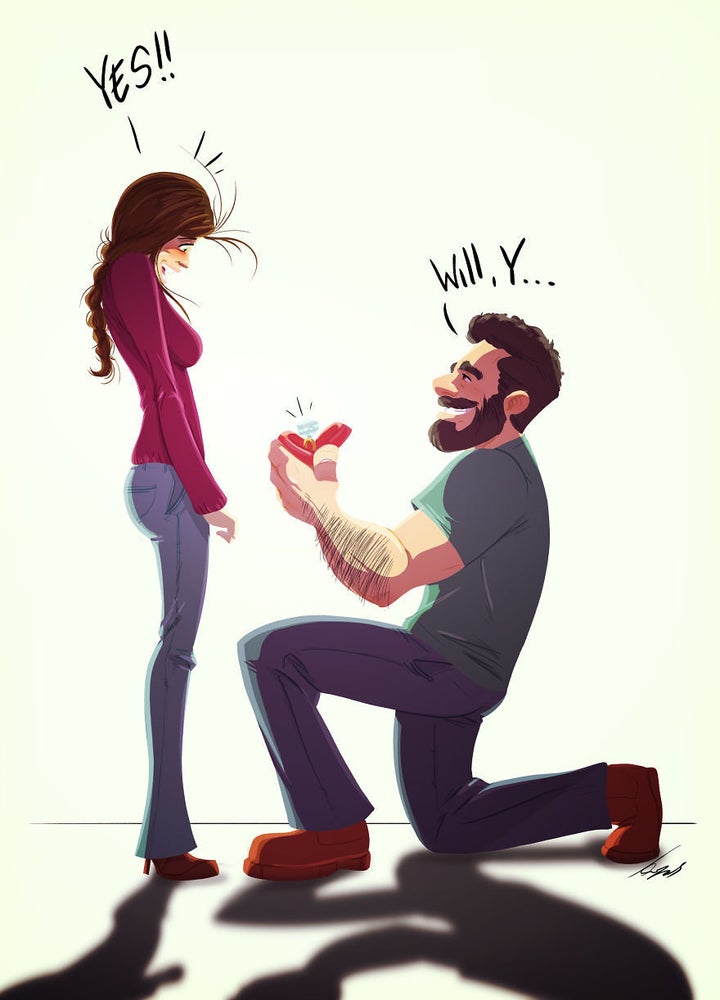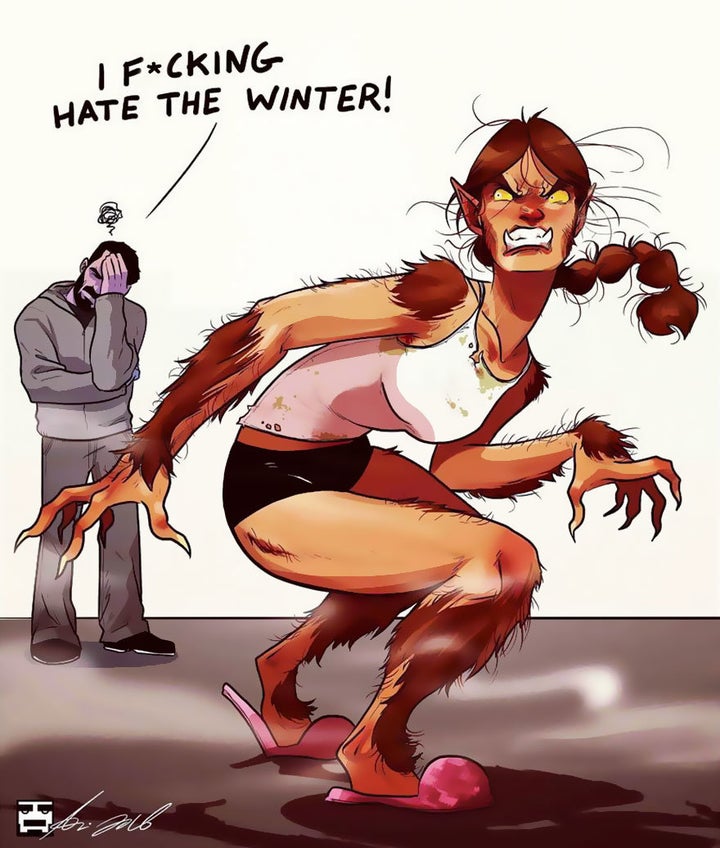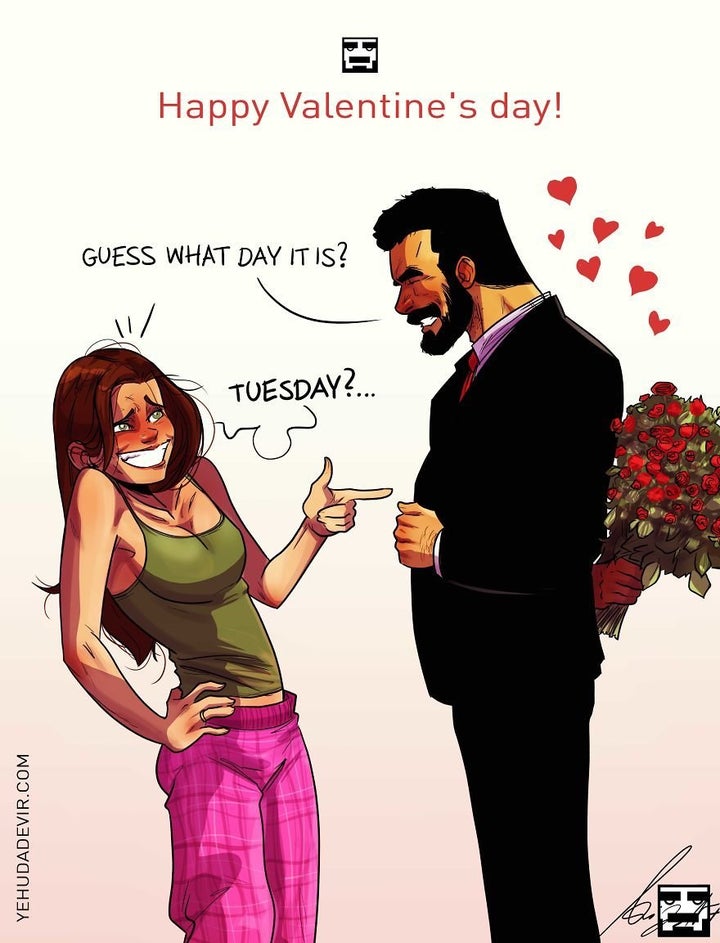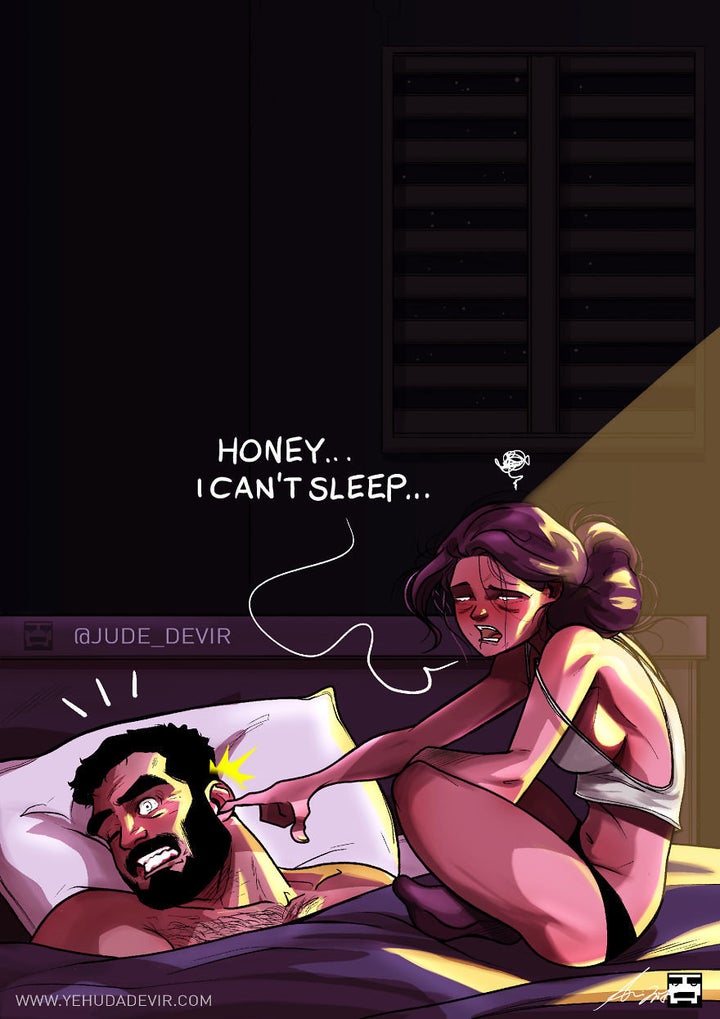 Related
Before You Go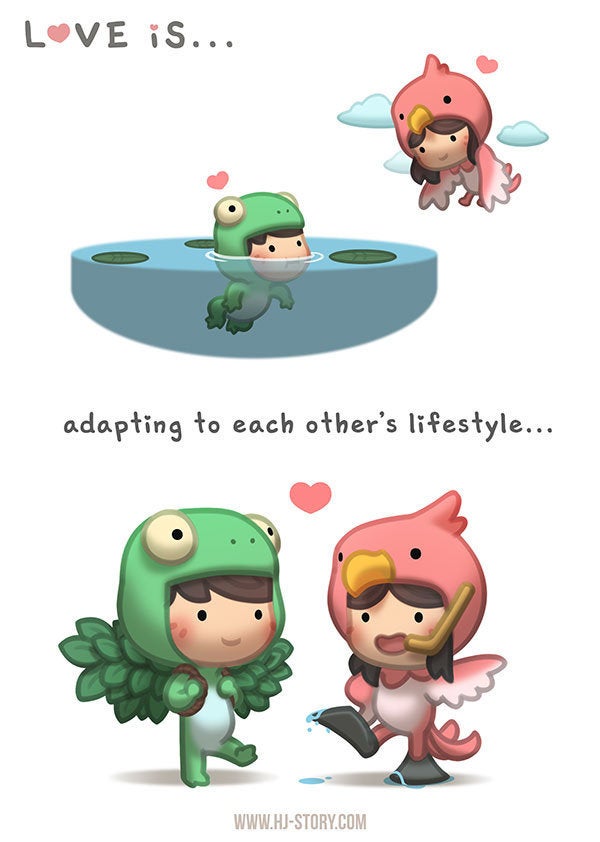 Love Is... Illustrations from HJ-Story