It's difficult, if not entirely impossible, for today's artists to ignore the growing influence of technology on their respective fields. As tools both digital and physical become more and more sophisticated, from 3D printing to creative robotics, contemporary icons in the worlds of music, film, visual art and literature are forced to watch as their industries change radically. That is, unless they hop aboard an always-shifting train of innovation, and embrace the visionary tactics that can make creativity that much more impactful.
In a new film from Liberatum titled "Artistry/Industry," major figures like the iPad-happy painter David Hockney, the app-savvy Miranda July and the Facebook-attuned architect Frank Gehry discuss the ways in which new technologies have changed the ways they create. Directed by Pablo Ganguli and Tomas Auksas, the short gives a glimpse into the minds of artists who see a happy marriage between culture and tech.
We've rounded up our favorite quotes from the film, all of which illuminate a future in which art and science coexist. You can watch the film in full above, chock full of faces like Kehinde Wiley, Susan Sarandon and Simon de Pury.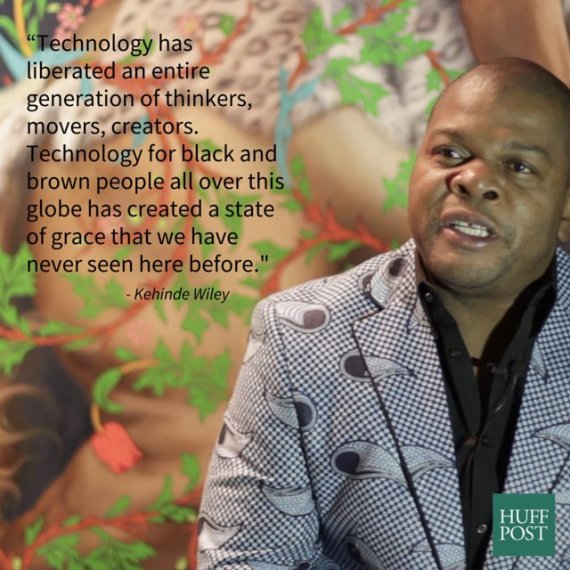 "Technology has liberated an entire generation of thinkers, movers, creators. Technology for black and brown people all over this globe has created a state of grace that we have never seen here before. What we have now is a communication ability. We have the ability to see working ideas that are going on in the great cities throughout the world and whether you live in Shanghai or you live in Sao Paulo, you have the ability of seeing and knowing the ideas of some of the greatest minds of our generation." -Kehinde Wiley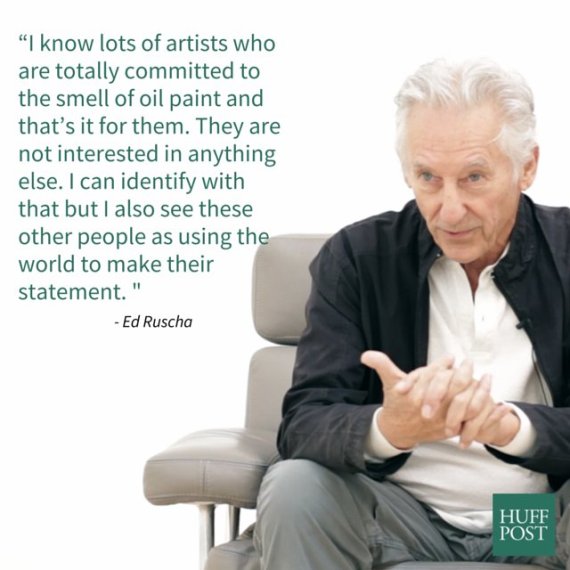 "I know lots of artists who are totally committed to the smell of oil paint and that's it for them. They are not interested in anything else. I can identify with that but I also see these other people as using the world to make their statement. Bringing technological advances and fusing them together to make a new picture." -Ed Ruscha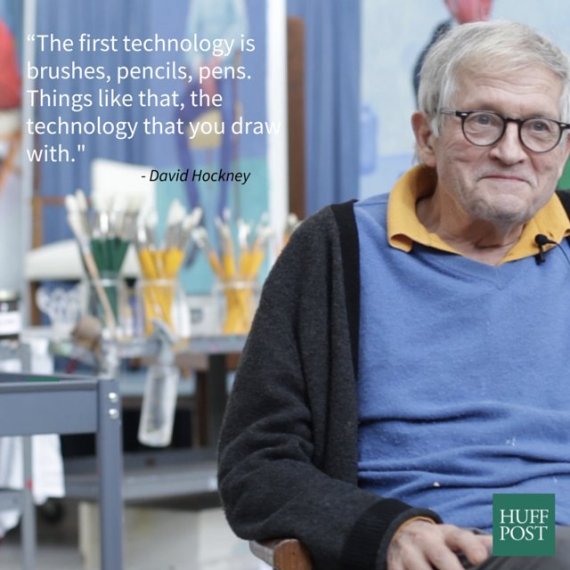 "The first technology is brushes, pencils, pens. Things like that, the technology that you draw with. Technology always alters pictures. I got an iPhone and then I found you could draw on it. I made about two hundred drawings on the phone and then I read about the iPad. So I thought the moment the iPad is out I will get that because drawing on a bigger thing would be better." -David Hockney
"I don't make sweetie pie buildings but I want them to be user friendly. I want you to feel comfortable in them. I don't design every piece of furniture so I am very interested in watching what people do with the spaces and bring their own stuff to make it their own. I love that. That's why we are having fun with Facebook because you have got two thousand kids with machines and they all have different tastes and we have built a building where we are letting it all hang out." -Frank Gehry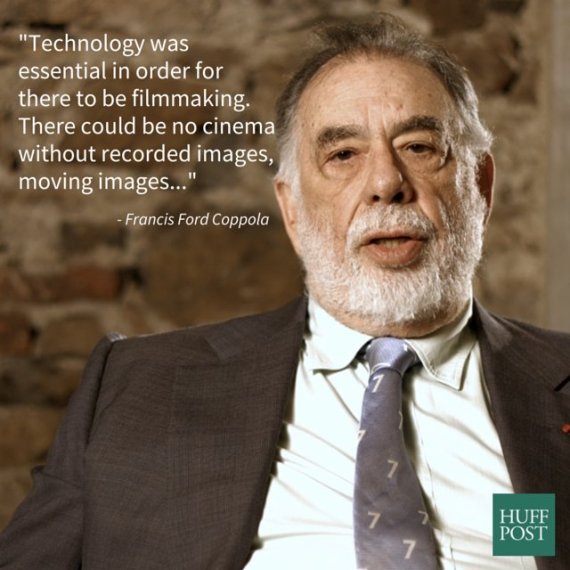 "Technology was essential in order for there to be filmmaking. There could be no cinema without recorded images, moving images, recorded sound and as the technology changed, as different elements were added to it such as colour, talking capability then the cinema evolved, and as we go on and as the technology evolves and changes, so will storytelling." -Francis Ford Coppola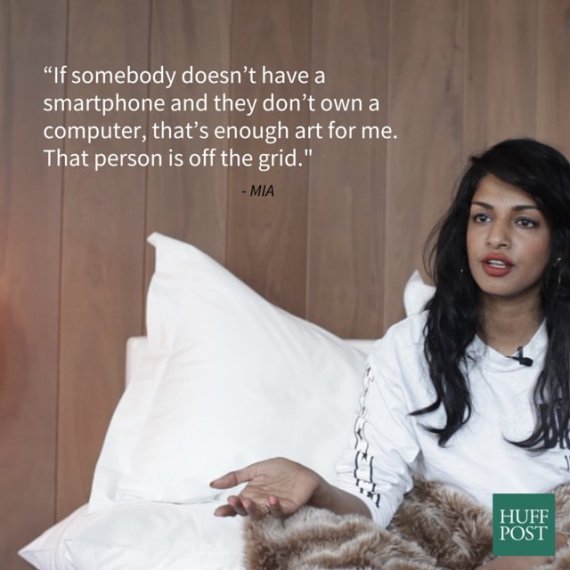 "If somebody doesn't have a smartphone and they don't own a computer, that's enough art for me. That person is off the grid. Say it's an eighteen year old or a fifteen year old to exist for ten years on this planet without needing to put yourself out there like that, that takes so much more power, you might as well be a monk in China. It probably is the equivalent. That is going to be what kids get into in 20 years time." -MIA
"Young artists from any part of the planet, you could be from Afghanistan and have a camera and have a desire to tell a story and that actual child or kid making a film from the middle of nowhere can actually put something up on YouTube and have the world experience it. That is to me the most exciting time." -Brett Ratner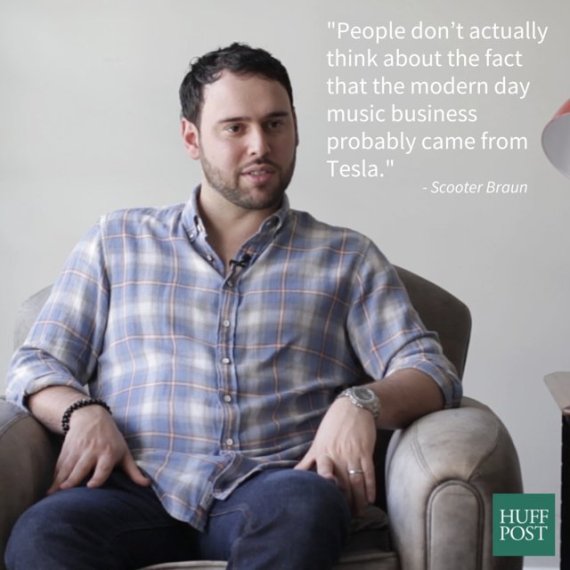 "People don't actually think about the fact that the modern day music business probably came from Tesla. Tesla created the idea of radio, radio became mainstream amongst us and radio was a passing of music across vast amounts of land. We were able to have mainstream radio and suddenly there was a need for mainstream music business. So technology actually created the music business itself, so it only makes sense that it shapes us over time." -Scooter Braun
Calling all HuffPost superfans!
Sign up for membership to become a founding member and help shape HuffPost's next chapter