"I think the artist and cat are kindred spirits, because they are often mythologized," author Alison Nastasi explained to The Huffington Post. "Both are frequently stereotyped as being aloof or even self-interested."
Nastasi is the mind behind Artists and Their Cats, an aptly named compilation of photographs illustrating the historic partnership of, well, cat and artist. From Pablo Picasso to Frida Kahlo to Salvador Dali, the book reveals the felines behind some of the biggest painters and sculptors in the business. Because there's nothing more enchanting than the friendships forged between achingly creative icons and the four-legged creatures that probably kept them sane.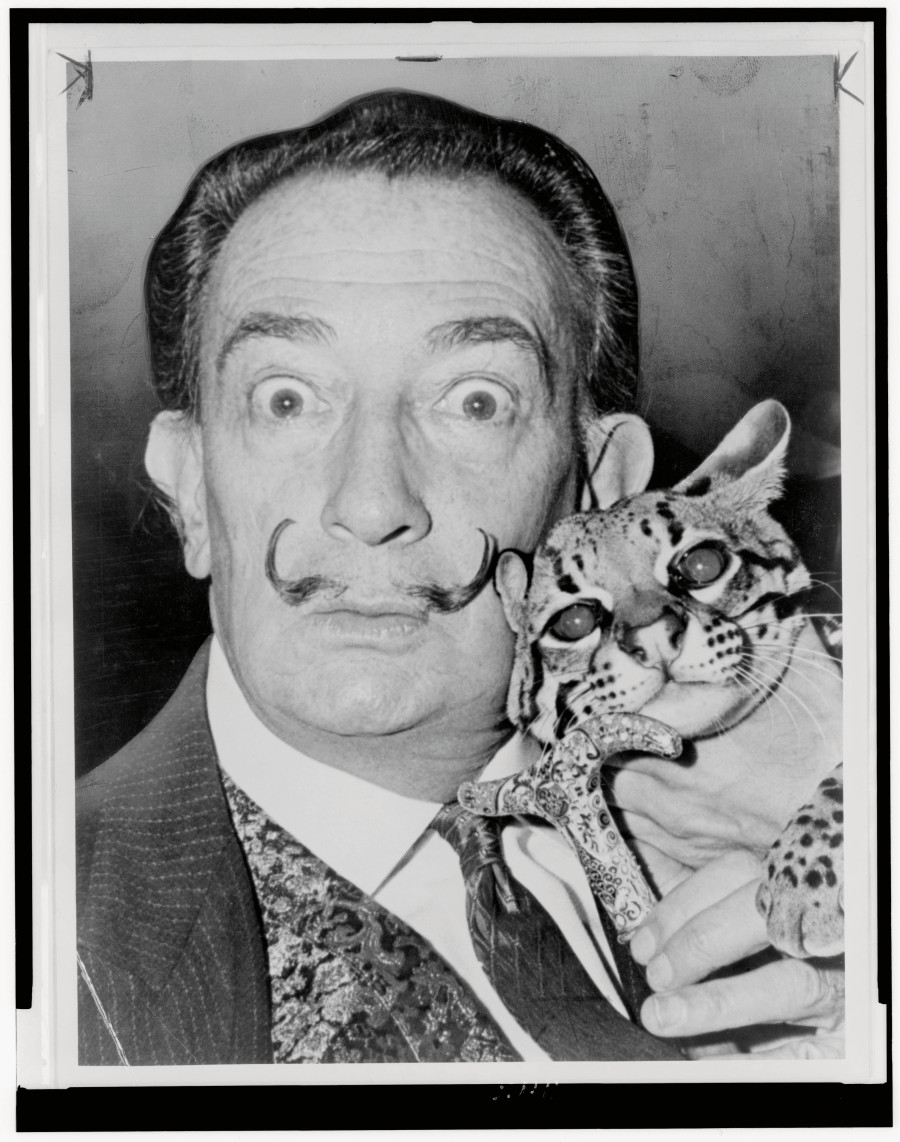 Salvador Dali and his ocelot. World Telegram & Sun photo by Roger Higgins; image courtesy of the Library of Congress.
As Nastasi points out, cats tend to co-exist with their owners, generally demanding less attention than a dog -- the more dependent of the domestic pets. "I think that's necessary for an artist, whose focus is usually on what's happening in the studio," she added. "There's a mutual respect or symbiosis ... Working in the studio can be isolating sometimes. Cats bring life to a space that still provides an artist with the necessary alone time to thrive."
The idea for the book started at Flavorwire, where Nastasi works as a weekend editor. After reading an article about Tracey Emin and her beloved cat Docket, Nastasi -- whose own cat had just died -- wrote a simple listicle for the website about artists and their whiskered sidekicks. Chronicle Books spotted the round-up and voila! A project was born. Nastasi sourced from libraries, photo archives and artist families to create her "family album" of sorts, featuring tender moments between animal and man.
Many of the artist-cat duos featured in Nastasi's book predate Internet culture's feline obsession. Not that the author has a problem with the contemporary phenomenon. "I think it's fantastic," she said. "Internet culture's cat obsession has helped bring attention to various animal rescue organizations and special-needs animals that might have been previously ignored. Animal celebs like Lil BUB and Grumpy Cat help spread awareness about adoption and spaying/neutering, and have donated to various charities."
For more on Agnès Varda and her cat Zgougou, Henri Matisse and his Minouche and Coussi, or Patti Smith and her furry guardian, check out Artists and Their Cats in its entirety. Meanwhile, here's a preview of the compilation.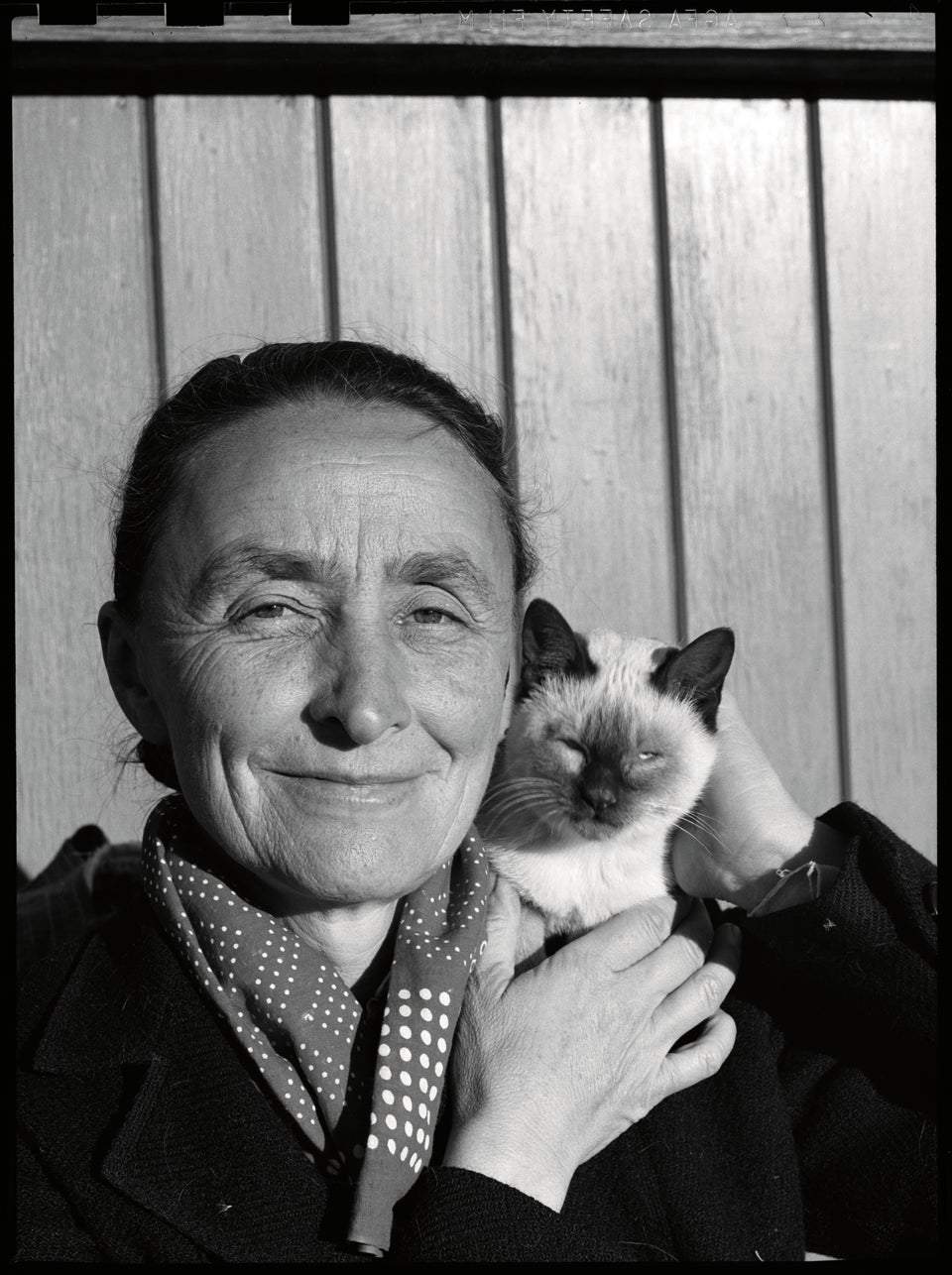 Artists and their Cats
Popular in the Community