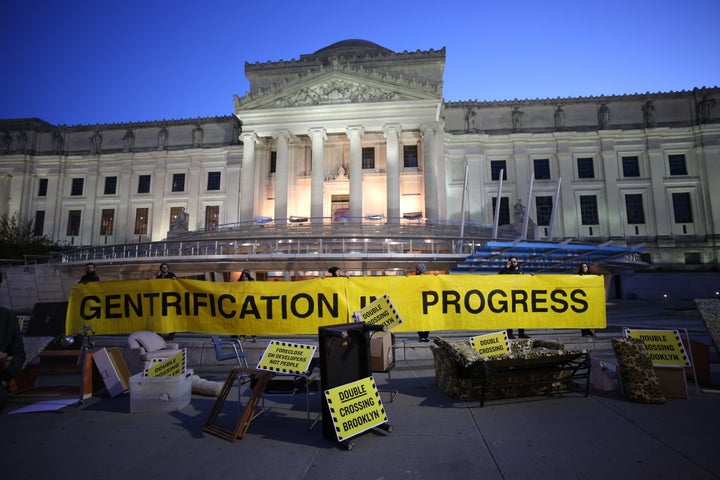 About two weeks ago, artists at the IDEAS CITY Detroit conference used a different approach, discussing how they can take the driver's seat in developing neighborhoods in ways that subvert the traditional course of real estate development.
The conference was part of programming created by IDEAS CITY, an initiative founded by New York's New Museum with events in cities around the world. They selected 41 fellows from 30 countries for a five-day studio laboratory housed at a vacant former hospital in Detroit, where they worked on ideas to tackle the city's challenges. They presented their work at the April 30 public conference, alongside panels from leaders in the fields of art, activism, design, architecture and urban planning.
If you have the tools, plus an aesthetic sensibility and consciousness, you can make beautiful things happen.

Theaster Gates
 Artists can learn the "master's tools" used by real estate developers, who often "end up being the most powerful transformation agents" in cities, said Chicago artist Theaster Gates.
"The more that I looked at wanting to have a real change opportunity, or affect change in the city, the more I realized that it was important that I learn those tools," Gates said during an IDEAS CITY panel, "which meant not just a way of book-learning, but it's a set of relationships and a network of people."
"It's their mandate to make as much money as possible," he added. "If you have the tools, plus an aesthetic sensibility and consciousness, you can make beautiful things happen."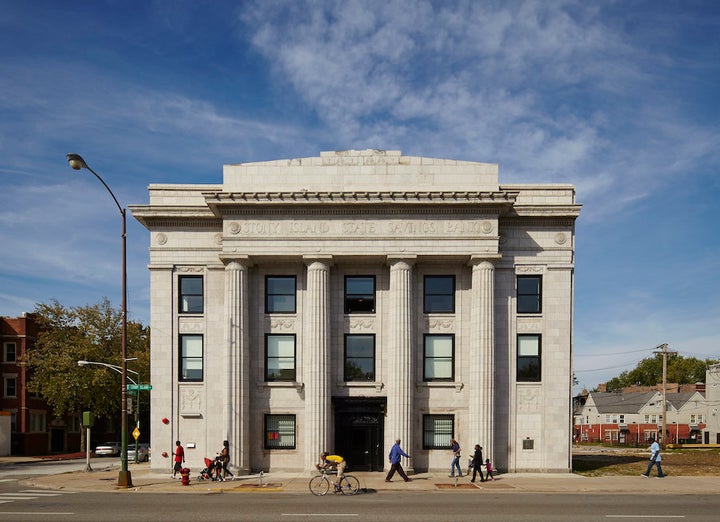 Gates has redeveloped several buildings on Chicago's South Side, including a former public housing project and an abandoned bank he saved from demolition. After a $4.5 million renovation funded by donors, the Stony Island Arts Bank now houses a library and cultural center.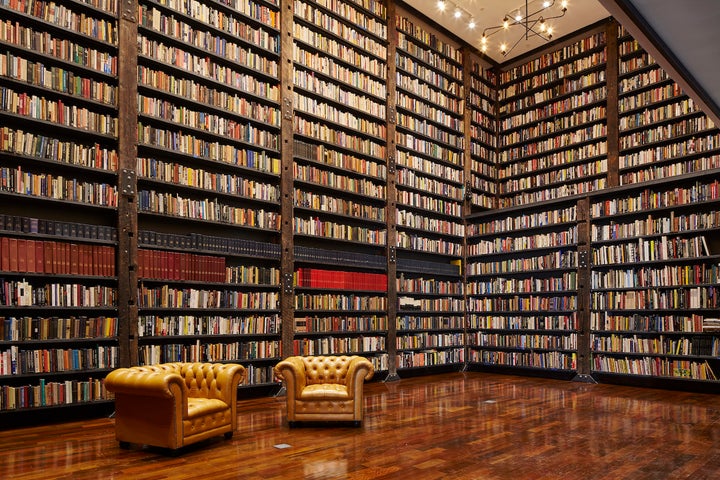 Amanda Williams, an architect and artist who also lives and works on Chicago's South Side, presented work that redefines and transforms the neighborhood. In "Color(ed) Theory," Williams painted abandoned South Side houses in the bright hues of cultural touchstones like Flamin' Hot Cheetos and Crown Royal whiskey.
When she painted the Crown Royal house a deep purple, a neighbor asked about the project, saying he had thought she and her crew might be preparing for an impromptu Prince concert. It validated her work, Williams said at IDEAS CITY, signaling the value he saw in his traditionally neglected neighborhood.
"I kind of see us as developers … in the sense that we were changing the value of a place," Lee said. "It was added value in our own eyes, and in the eyes of our neighbors, more so than in the eyes of real estate developers or luxury retail stores."
She added that art can "cultivate that sense of belonging in young people, and especially young black people within our city, and we need art that will challenge the policies and the structures that would create dis-belonging."
The role of artists in politics and city policy was a recurring theme at IDEAS CITY. Williams described being asked to join the city's Zoning Board of Appeals, which reviews land use issues.
"They don't think I'm an artist, I'm an architect to them," she said. "So why not leverage that? I'm this chameleon and so they think I'm doing one thing but I'm really there doing something else."
Artists have a particular ability to influence decisions about their cities' futures, suggested Rembert Browne, writer-at-large for New York Magazine and IDEAS CITY panelist. They can push back in ways that others don't have the power or job security to do, he said.
"New York is all Duane Reades and frickin' Dunkin' Donuts right now. If you think that's development and progress, we're not interested in it."

dream hampton
While New York's white hot real estate market has developers moving at lightning speed to put up luxury condos in formerly affordable neighborhoods, Detroiters still have opportunities to determine different futures for their neighborhoods, where they've been mowing vacant lots, boarding up abandoned houses and starting urban farms and painting murals on their own for years.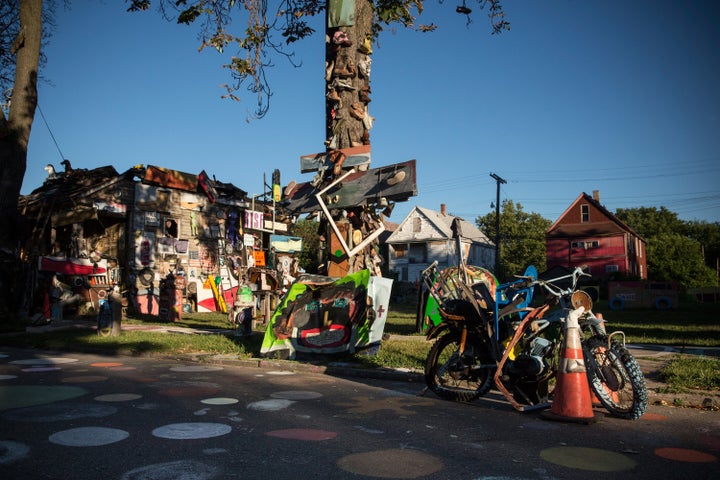 "New York is all Duane Reades and frickin' Dunkin' Donuts right now. If you think that's development and progress, we're not interested in it," said dream hampton, a writer and filmmaker who grew up in Detroit. "A lot of what's happening around what's being called city planning just lacks imagination ... and we were excited for Detroit not to look that way."
She offered advice to newcomers who don't want to contribute to development that comes at the expense of residents who have weathered decades of white flight and corporate disinvestment: Learn about the city's history, listen to your neighbors and enter their spaces respectfully.
"We have this narrative that when white people move into the neighborhood, value goes up, and with that comes displacement," hampton said. "What I hear from young people is, 'Well, I didn't create these problems, I was just trying to find an affordable place to live."
"You have to understand that you, by your very presence, are changing the landscape," hampton added. "You can't be ignorant of all of this history and the kind of value an anti-black society and country assigns to your white body as you enter our spaces."
An audience member echoed her sentiments with a remark that could be applicable to any artists concerned about leaving positive marks on their communities: 
"It's really, really important in the decision-making process, as Detroit changes, to make sure you include and engage the city folks of Detroit, because it's important that we're a part of the change."
Kate Abbey-Lambertz covers sustainable cities, housing and inequality. Tips? Feedback? Send an email or follow her on Twitter.   
REAL LIFE. REAL NEWS. REAL VOICES.
Help us tell more of the stories that matter from voices that too often remain unheard.
BEFORE YOU GO
PHOTO GALLERY
25 Street Artists' Works From Around The World