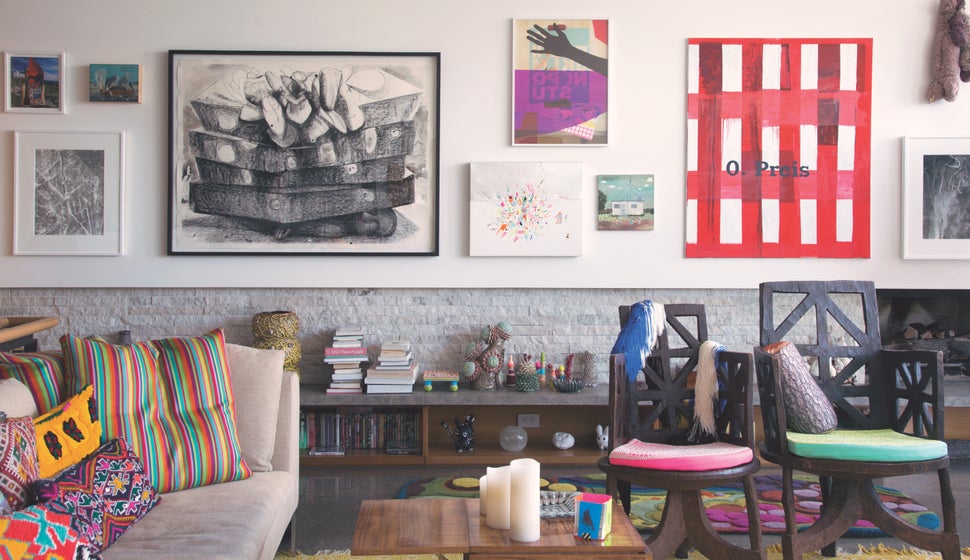 Have you ever wondered what the inside of your favorite artist's bedroom looks like? Have you fantasized about the sculptures and paintings that might adorn her living room, turning an apartment or house into a habitable museum?  Have you questioned whether he showcases his own work or a mish-moshed collection of his friends? Does she relish throw pillows? Does his kitchen table look like a masterpiece itself?
The people who collect art are unique -- and the artists who collect are an even more specific bunch. Unlike the philatelists (those who study and commonly collect stamps) and the coin enthusiasts of the world (sometimes referred to as numismatists), art collecting is frequently done at a slower pace. Instead of frenetically acquiring valuable artifacts, paintings and photographs are often painstakingly chosen according to intensely personal and subjective standards. Sure, the prickly art market can help some predict the monetary potential of a new ceramic centerpiece, but it can't help an artist who collects judge the aesthetic reaction they're going to have living and often working with that centerpiece.
"Artists who collect ... generally fall into two categories," Robert Storr, dean of the School of Art at Yale University, writes in the forward to the new book, Artists Living With Art (Abrams). "First come those who can't resist owning things that catch their eye and in some way remind them of roads not taken or possibilities that they have not exploited." And then, he adds, there are "those who immerse themselves sequentially in specific types of work or periods in art history." The two paths to art collecting result in different yet wildly beautiful sets of interior scenes, as obsessively curated rooms possess canvases, carpets, chairs and candles that mirror a person's overarching relationship to color and form.
While we can theorize about the intentions of living artists like Chuck Close, Marilyn Minter, Mickalene Thomas or Rashid Johnson, sometimes the best method of understanding an artist's collecting persona is to take a peek into their homes, the places where they stash their troves. Thanks to editors Stacey Goergen and Amanda Benchley, we have that opportunity.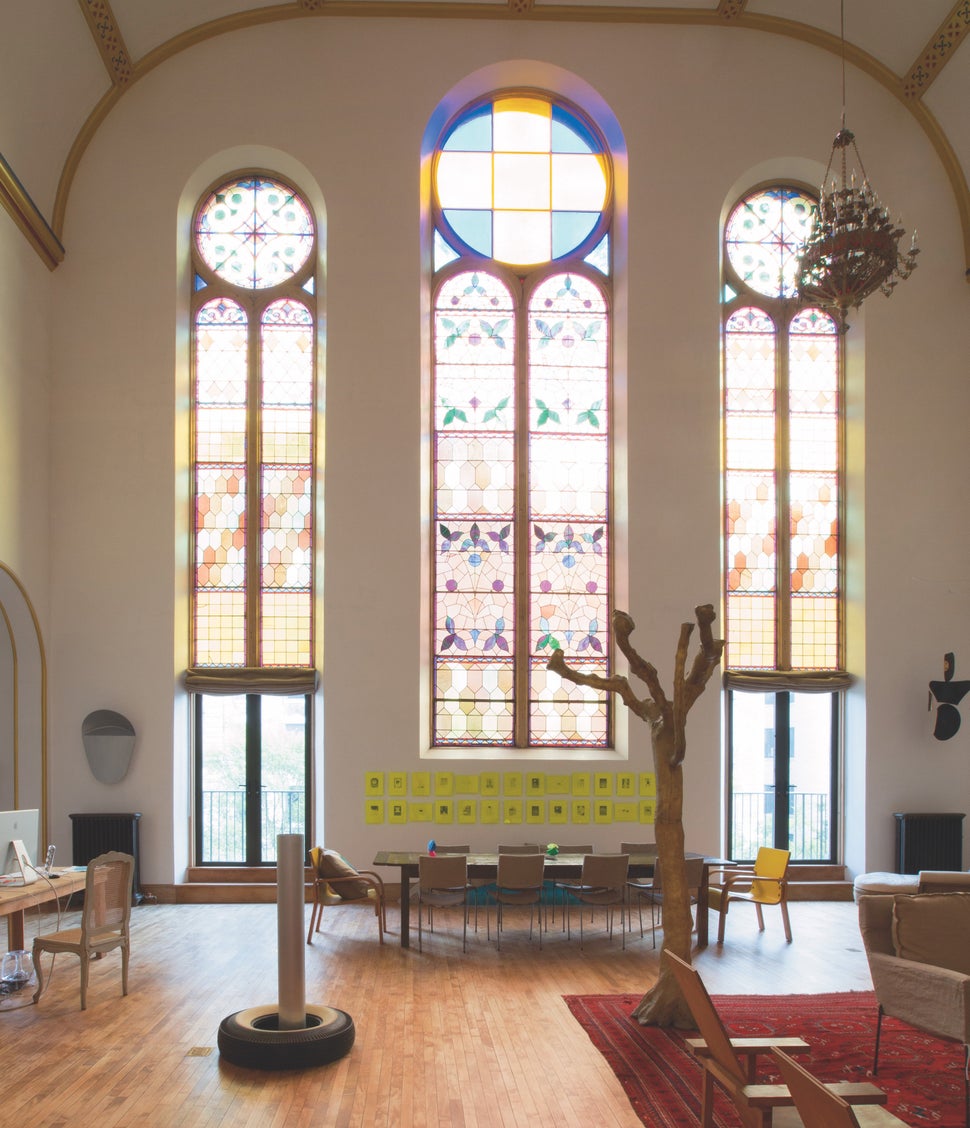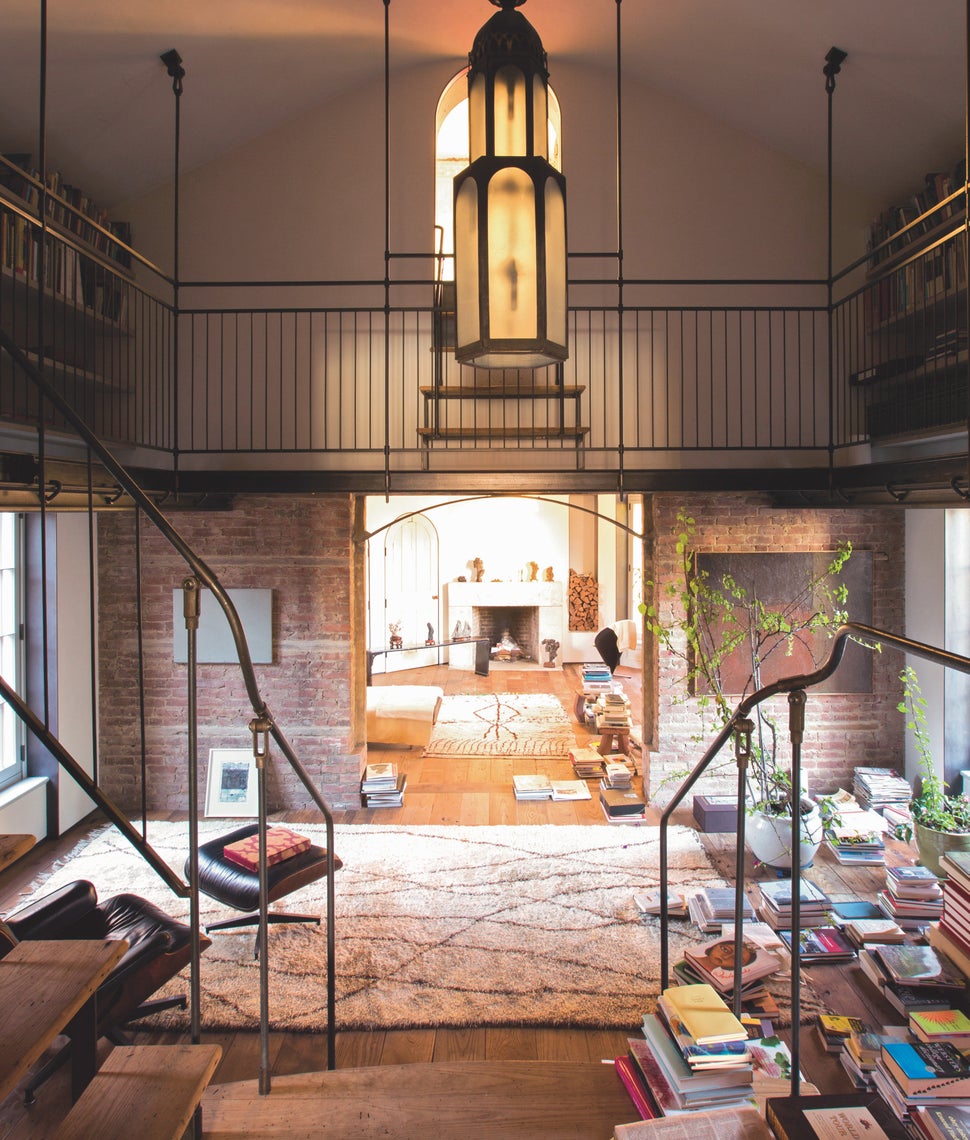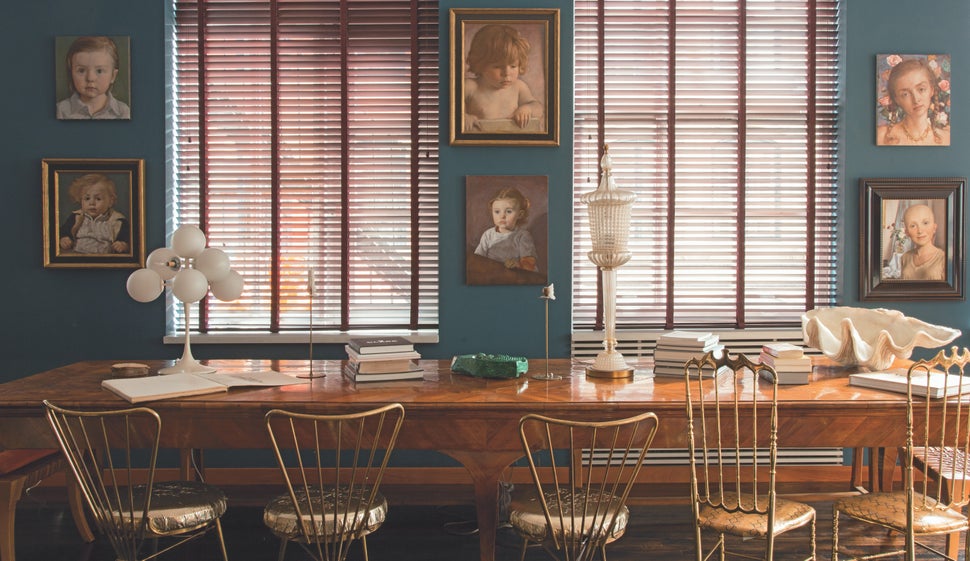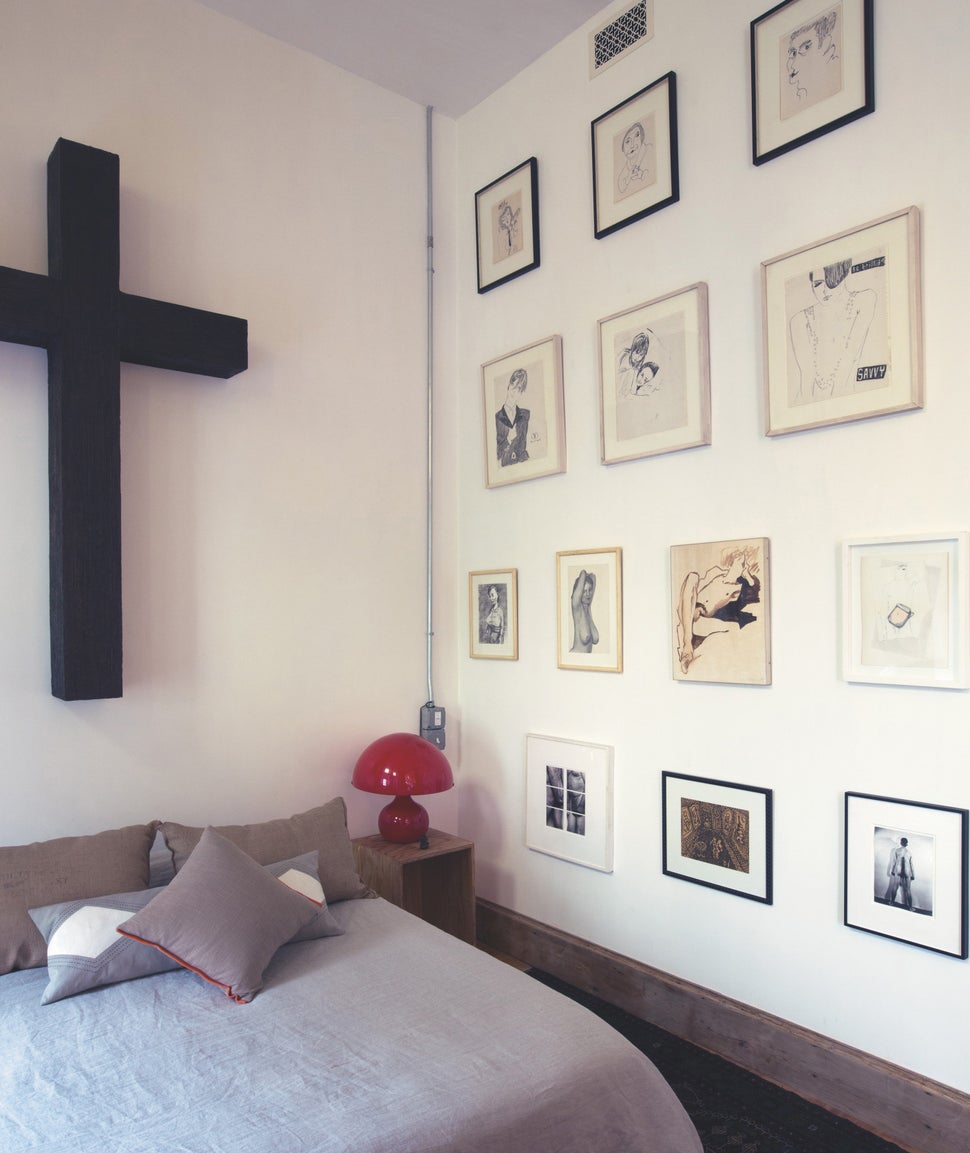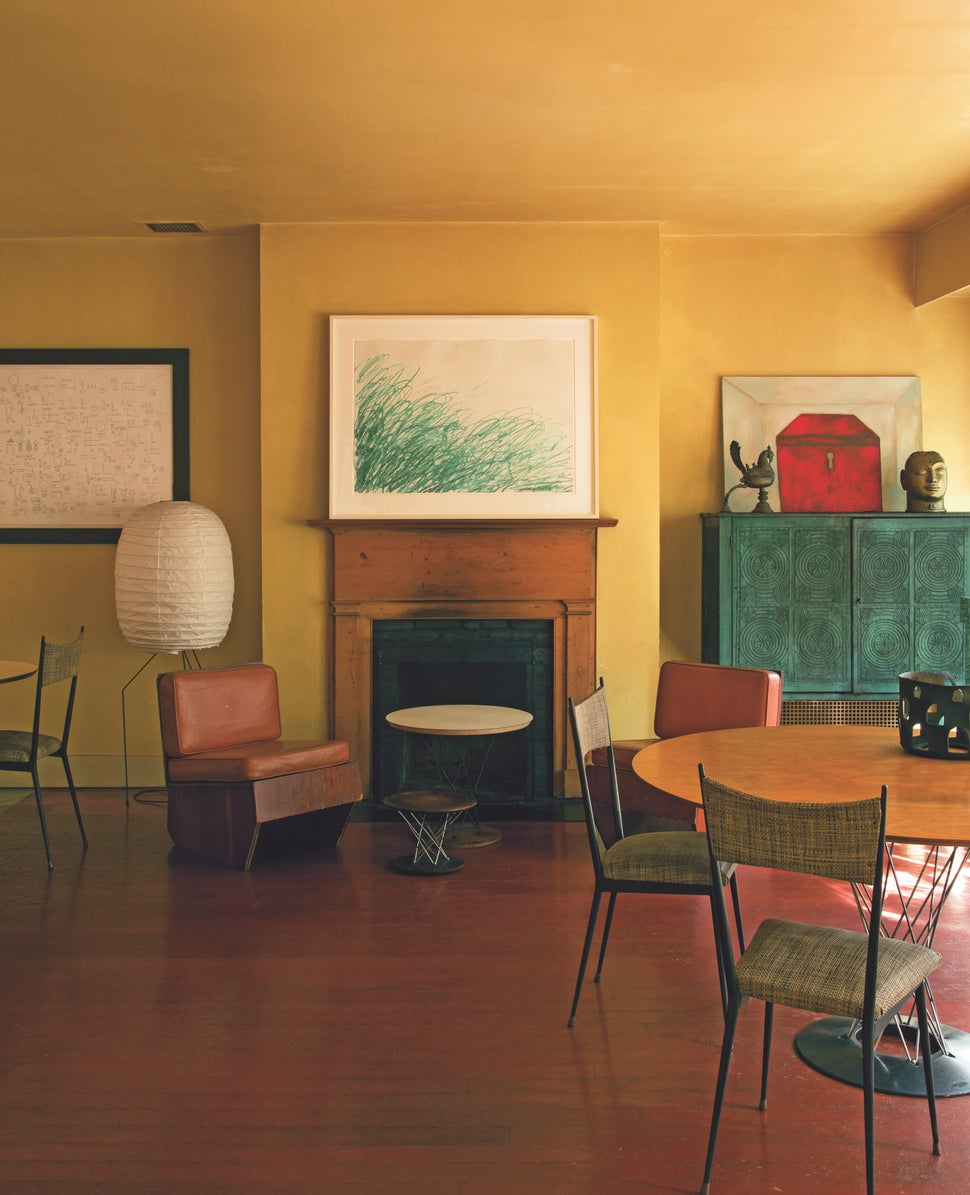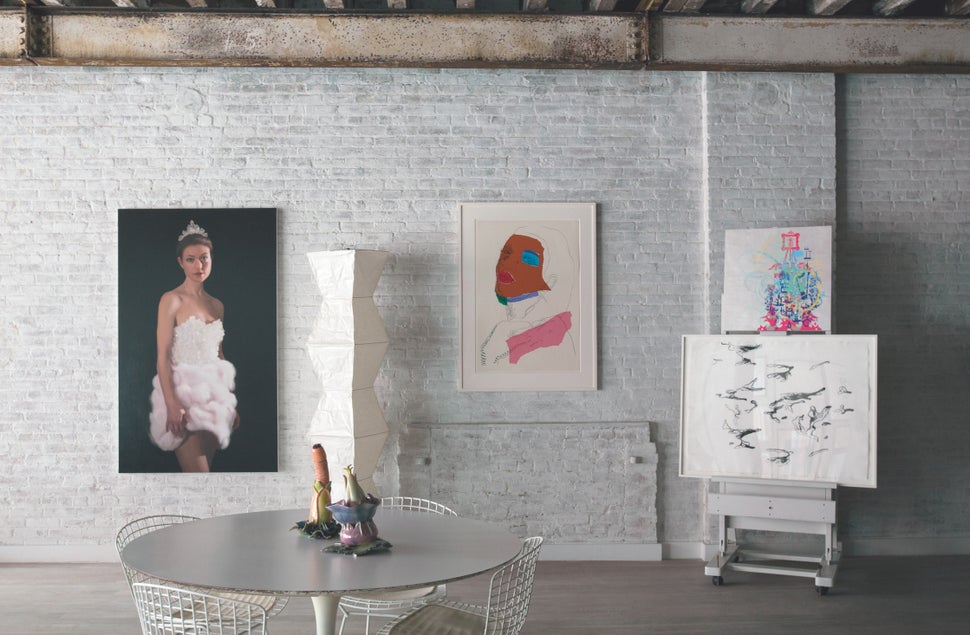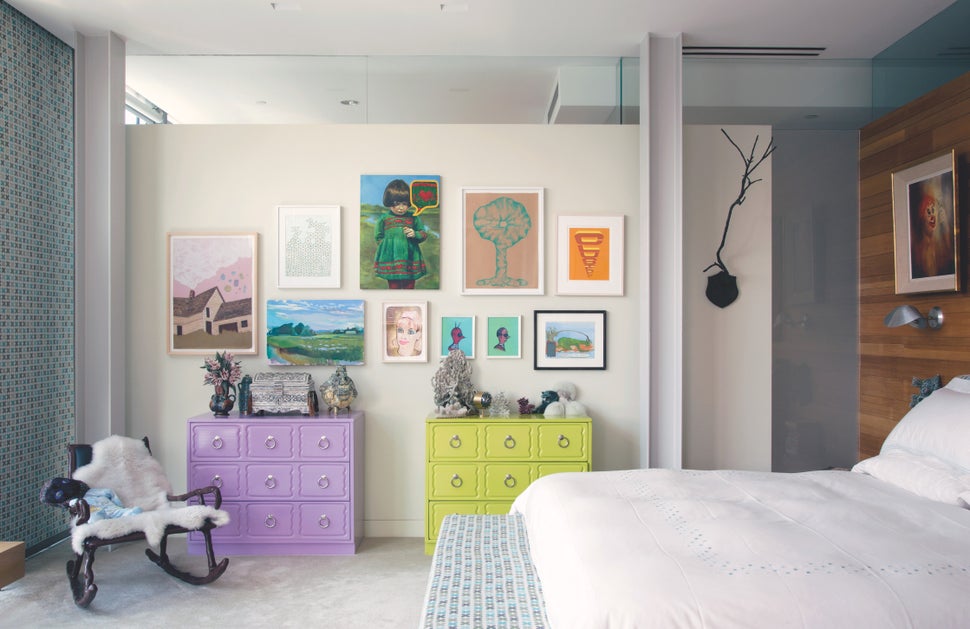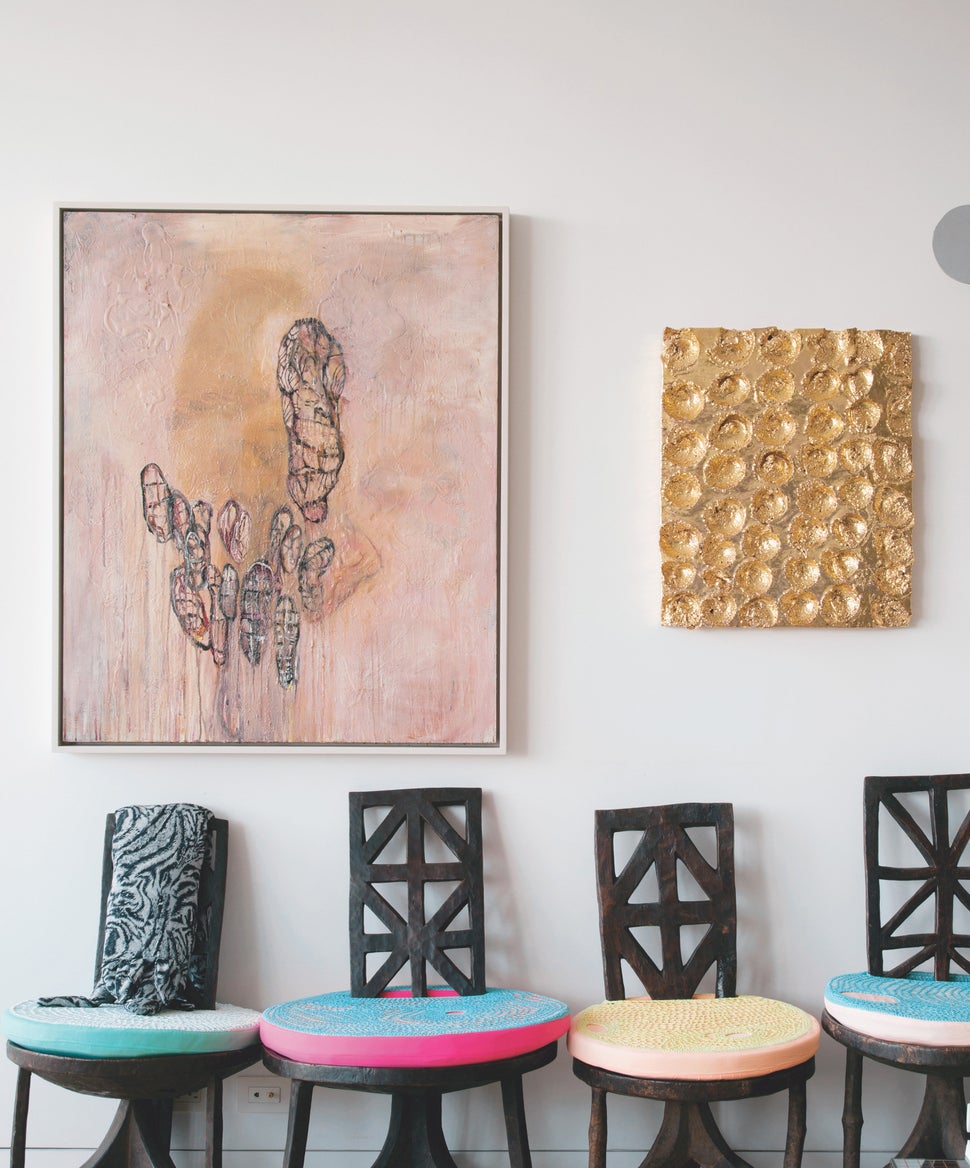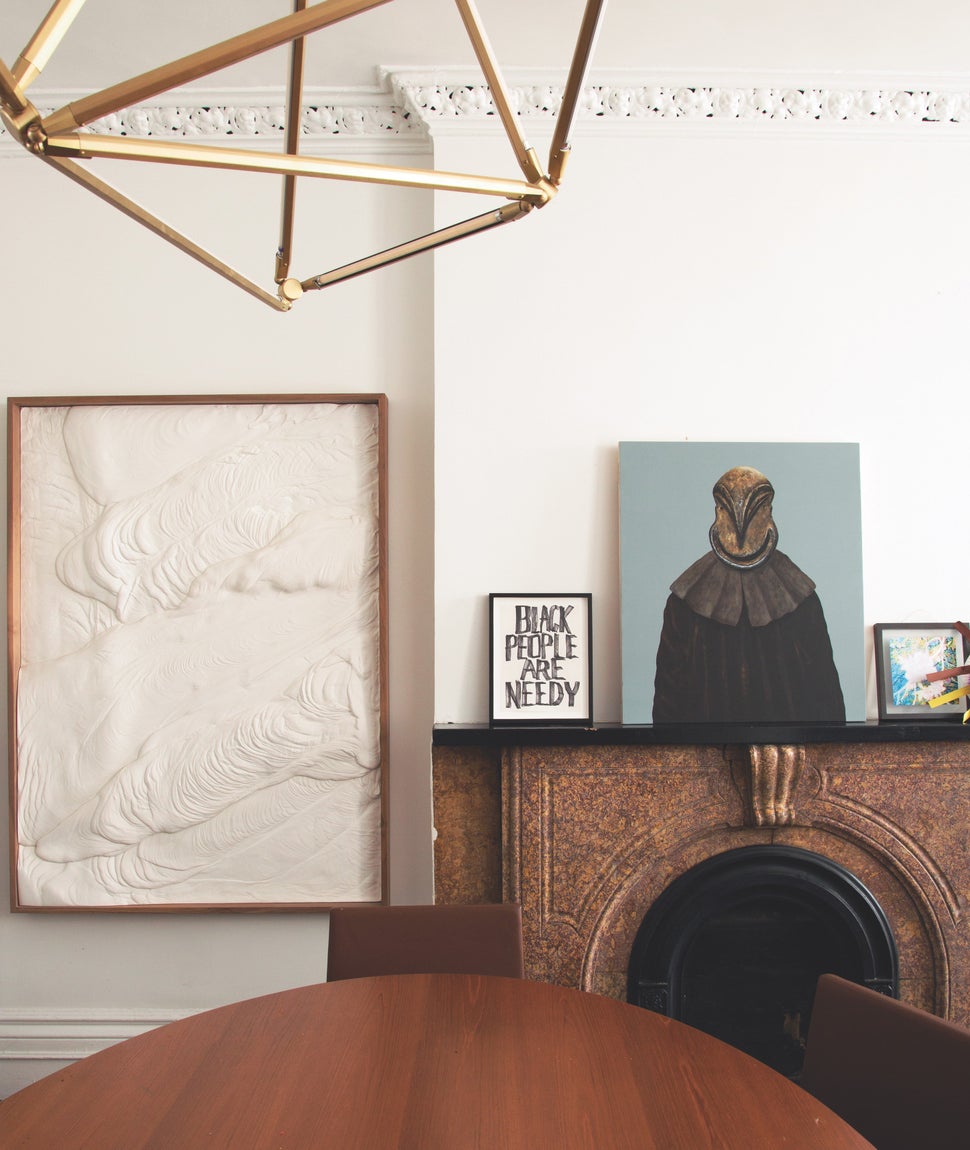 PHOTO GALLERY
Celebrity Homes
Calling all HuffPost superfans!
Sign up for membership to become a founding member and help shape HuffPost's next chapter