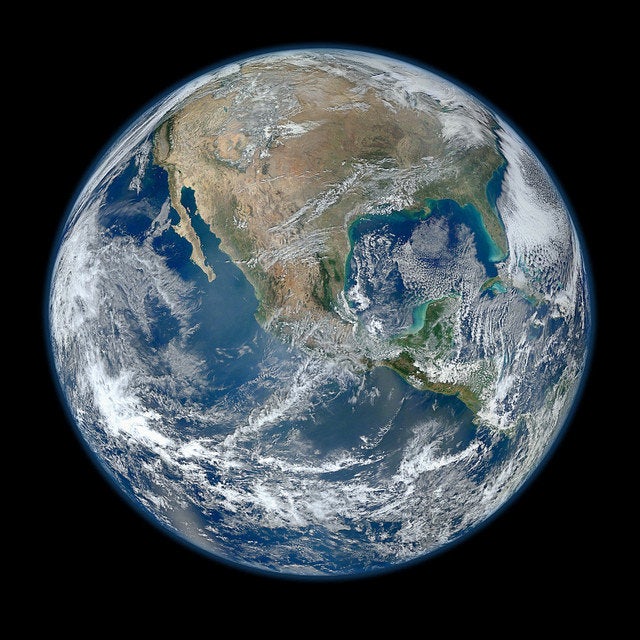 "Recent tragedy? Which one?," you are probably wondering. Sadly, the news is continuously reminding us of the worst aspects of humans and our society that it is hard to keep track. We don't need to list the tragedies, we all feel the sorrow deep within for what we have been witnessing at home and around the world. When societies weep, it is usually the artists who help heal the wound by reminding us of the exquisite beauty that is possible within us all. When religious leaders don't speak out against violence and political leaders fall short, it is often the artists who spark hope in our soul. Thanks to the Internet, right now there is a growing movement of artists who are coming forward from their heart to offer a vision of something positive for humanity.
On December 12, Ashton Kutcher started the wave with a tweet to his 13 million followers that simply stated "Are you ready to unify? Let's do this together. Step one: believe that it is possible unify.org." His post was in reference to the international collaboration of thousands of individuals and organizations converging on the weekend of December 21, 2012 to call for unity, peace and healing for humanity and our planet. Unify.org, Birth 2012, Three Days of Love are leading the charge and inviting all to join them.

Tiffany Shlain, Director of Connected The Film at Let it Ripple customized 2 beautiful videos for the Unify Movement. The first video was featured and described in Global Brain Global Heart, in which we explored the idea of humans acting as an immune-system that can help heal each other and the planet through deepening personal connections and conscious use the internet/technology. The second video is called A Declaration of Interdependence. "Cloud Filmaking" is a form of internet collaborative filmmaking that allows for submissions from people all over the world. If you are feeling overwhelmed with all of the recent tragedies, watch A Declaration of Interdependence (at the bottom of this article below) as it will remind you just how much beauty and love is present in people all over the world.
Then Sunday morning, Shepard Fairey chimed in with a piece of art that he launched through his Obey Giant Fanpage in what looks like the beginning of an avalanche of viral, hopeful artistic expressions of love and hope for our planet.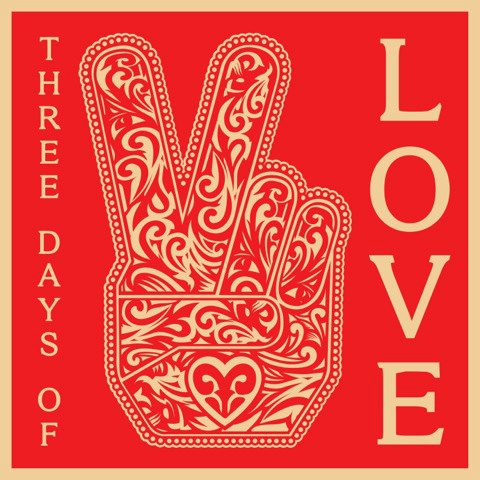 Credit: Shepard Fairey/Obey Giant
Unify.org, in partnership with The Visionary Arts Foundation has launched an Online Visionary Arts Festival with a call for artists to submit pieces that exemplify unity and positive visions of the future. Unify.org also has a page where anyone can go to submit their ideas, poems, art, dreams and visions for a better future, click here to submit yours!
Which famous artist or celebrity will surprise us next? We'll probably be just as floored by the creative offerings of not-yet famous artists who are waiting to be discovered.
Just remember that despite the troubles we face on the planet, there are millions of people just like you working every day to make life beautiful for all around them. Sadly, everyday heroes don't usually get as much press coverage as the violent and mentally deranged. As I stated in The 99 Percent to The 100 Percent article "At the end of an era we can see the absolute worst of what humans are capable of. The only remedy is to turn the page and show each other the absolute best that we can be as one species sharing one planet despite the differences that may define us." If not now then when? If not you then who?
Please enjoy and share this article and video with your friends!
Popular in the Community