France-based artist Soosh believes father-daughter relationships can be truly magical. That's the inspiration behind her series of illustrations that depict the bond between a dad and his little girl.
From playing board games and puppet theater to chasing the monsters away at bedtime, each illustrated scene is incredibly sweet.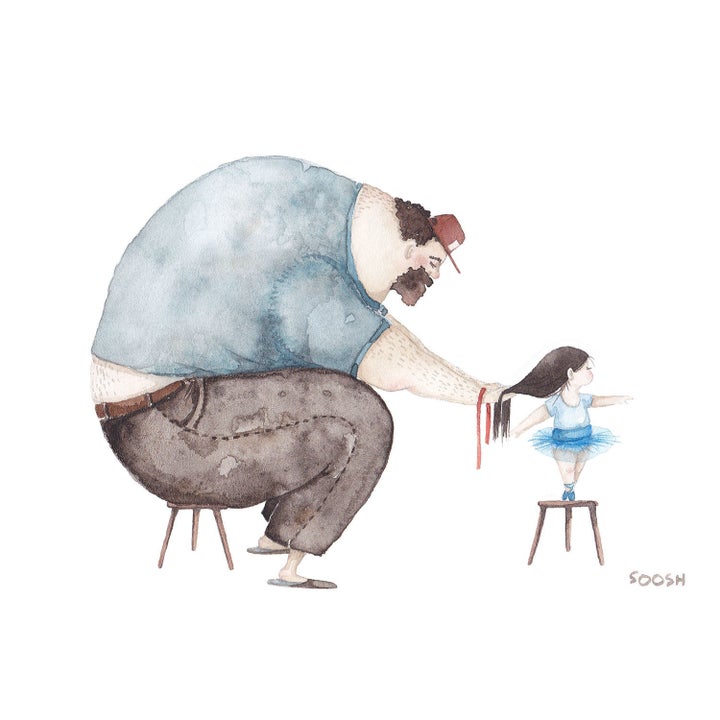 "I always wanted to have a tender and loving relationship with my own father, but he didn't know how to show his love so most of the time was distant and cold," Soosh told The Huffington Post. "I was observing other fathers with their daughters and so loved each tender moment they had together. I think I drew what I lacked and very much wanted -- to feel loved and protected by my big papa."
The artist applied the image of the father to her real relationship with her 9-year-old son Frol, whom she homeschools. Thus, they spend a lot of time together doing many of the activities depicted in the father-daughter series.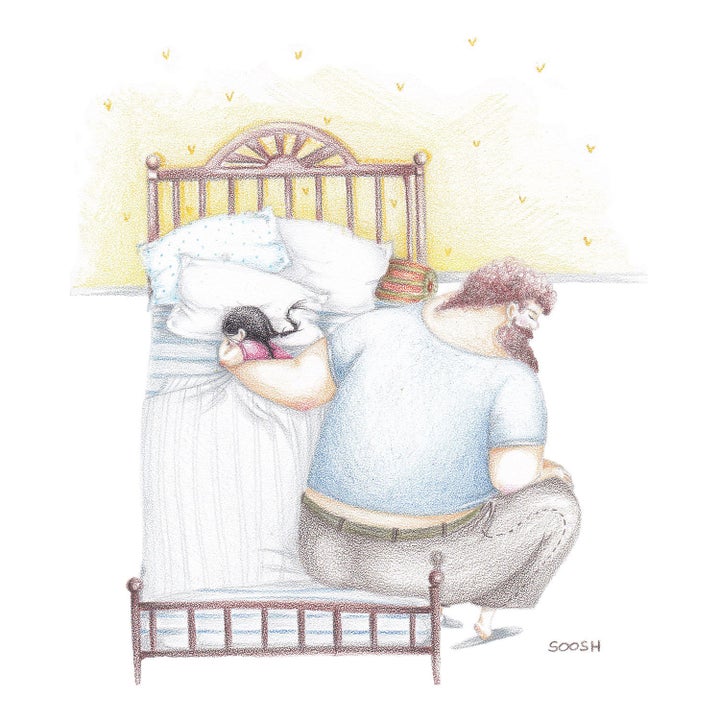 "Frol is the world to me," the mom said, adding, "He is the first one to see my illustrations and give his opinion on them." She also noted that she wants the images to help her son "grow to be a good man" and "understand what it's like to be one."
Soosh also hopes her images reach other parents, particularly dads. "I hope fathers will see how important they are in their kids' lives and feel appreciated and inspired to show their love and affection," she told HuffPost. "I also want to say that real strength shows itself through love and tenderness."
Keep scrolling and visit the artist's Instagram to see her beautiful father-daughter illustrations.
CORRECTION: An earlier version of this article misidentified the artist's name and nationality. We regret the error.
Before You Go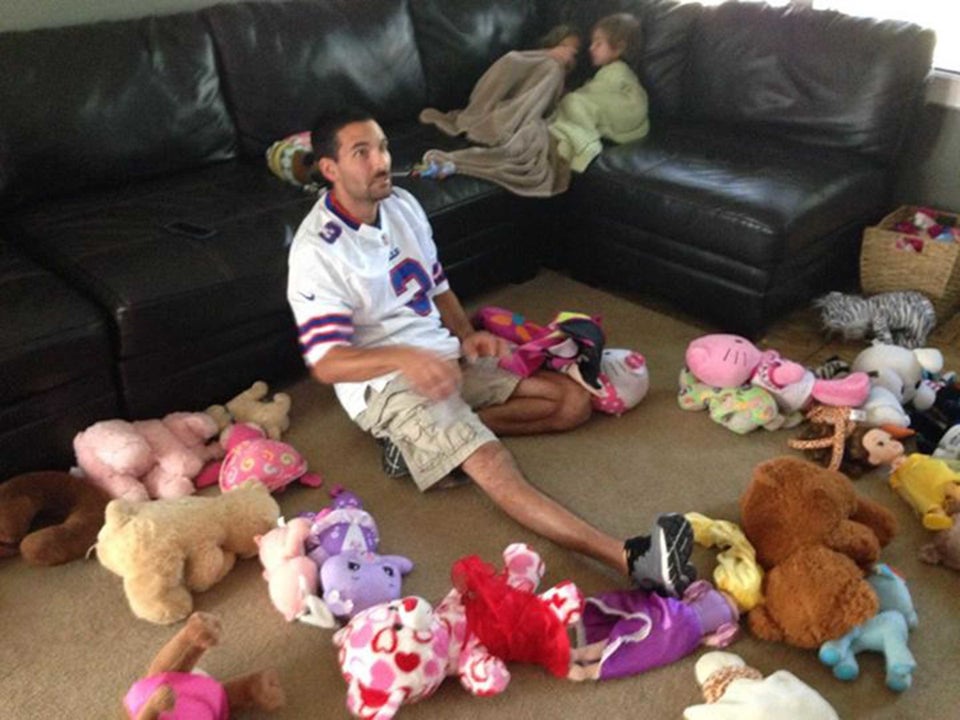 This Is Fatherhood