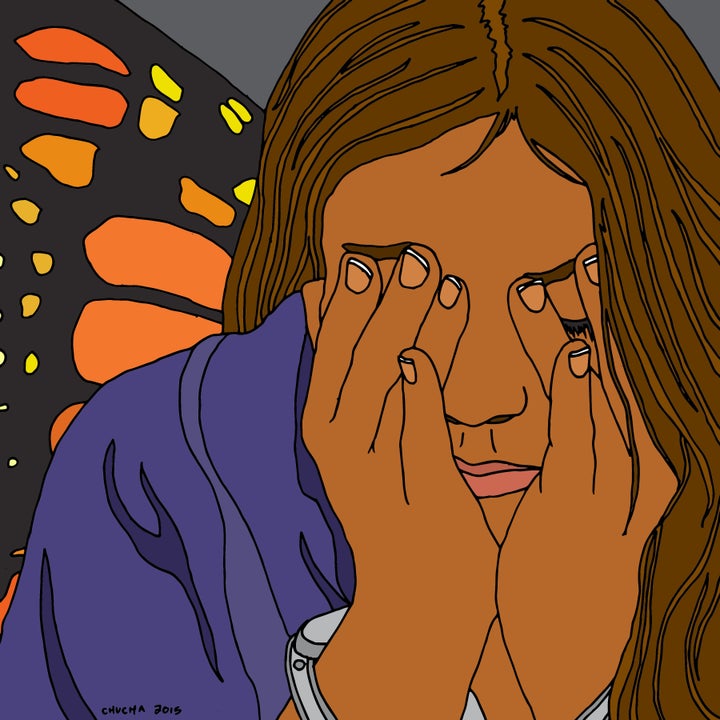 The unnamed mother goes on to explain she was been in the detention center for seven months already, due to nothing other than her immigrant status. Both she and her daughter are desperate. The letter continues: "I need people to help me be able to get out. I don't have anywhere to go. I cannot return to Guatemala. I am an orphan, and my husband was murdered. I was also threatened, that I would be killed together with my daughter. I am also discriminated against because of my language, I don't know how to speak Spanish.The water has bleach in it, and I don't have money to buy water from the store. Please help us."
It's hard for some to fathom that we live in a world in which people face injustices like this every day, that the mother above was only one of 315,943 individuals removed by the ICE (Immigration and Customs Enforcement) in 2014. It's impossible to find the words to explain how and why a mother and daughter can be denied food or water because they don't possess citizenship. Oftentimes, when words fail, art has the ability to express our deepest pain and unrelenting hope.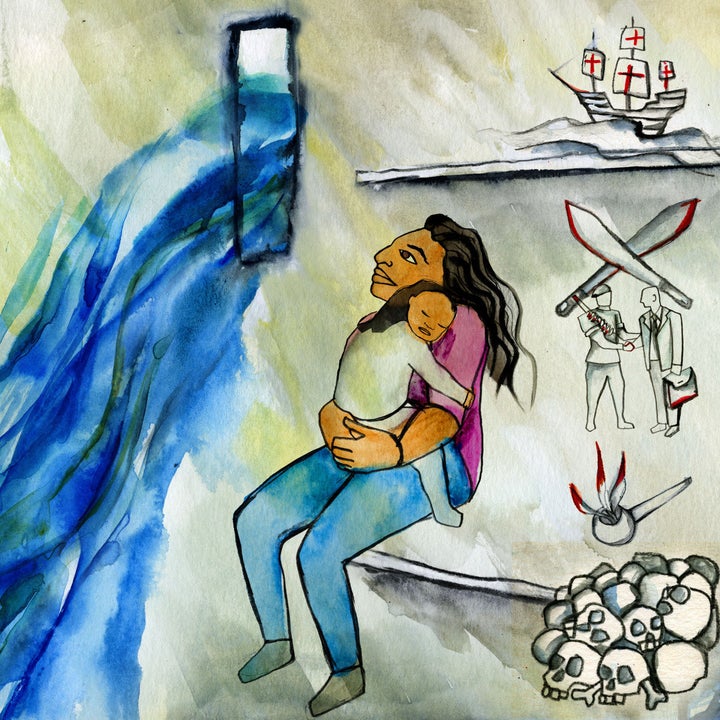 Visions from the Inside is a project enlisting 15 artists from across the country to create a piece of art based off letters from women in detention. The initiative, a collaboration between CultureStrike, Mariposas Sin Fronteras and End Family Detention, illuminates the horrific realities of life inside some for-profit detention facilities in the U.S., as well as the resilient spirit that keeps the inmates going.
Artist Micah Bazant transformed the heartbreaking letter featured above into vibrant lines and colors. A mother and child hold each other in a muted cell while blue water gushes in from the window. "The letter I illustrated was short and so heartbreaking," Bazant explains in his artist statement. "There was so much unsaid in it: so much strength, suffering and history ... When I imagined what I wished for this mother and her child, I imagined a mighty waterfall breaking through the prison walls."
"The stories about immigration family detention that dominate the news media are often negative and do not fully portray the humanity of the individual, nor the reasons around why people migrate," Favianna Rodriguez, co-founder of Visions from the Inside project, explained to The Huffington Post. "I felt that it was critical to show the resilience and the dignity of the many [adults] and children in these detention centers."
The conditions in some detention centers around the country can be dehumanizing, with detained families dealing with starvation, humiliation, abuse, rape and sexual assault. Many women have reported being raped by guards who enter their cells at night, as well as being assaulted in front of their children. These conditions have grave consequences.
"You don't have a heart for anybody," 19-year-old Lilian Oliva wrote in a note prior to a suicide attempt in June of 2015. She was discovered with self-inflicted wounds in the bathroom of Karnes Detention Center and deported to Honduras. "You just lie and humiliate all of us who have come to this country. For the second time if I do this is because only God knows what I have suffered in my country. I come here so this country can help me but here you've been killing me little by little with punishment and lies in prison when I haven't committed any crime."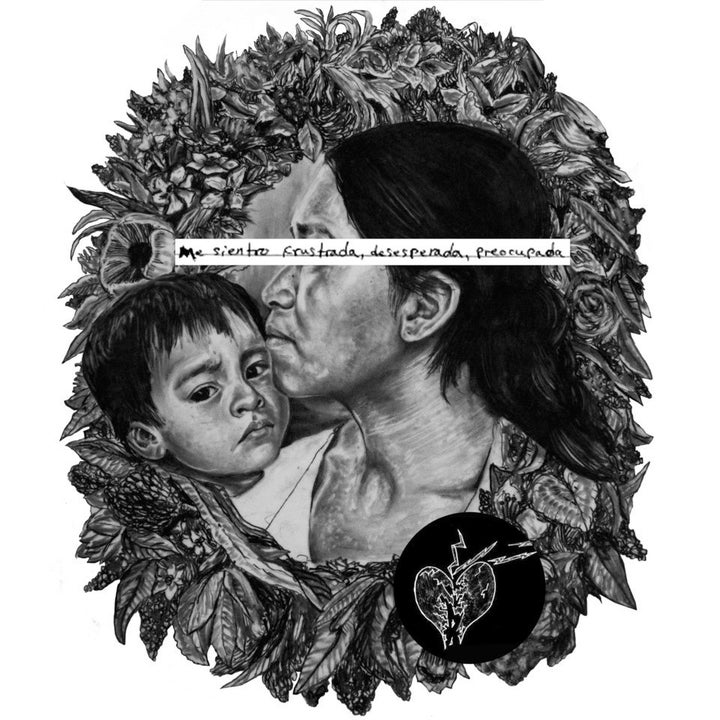 Visions from the Inside intends to spread awareness of the many stories like Lilian's by enlisting artists to create work inspired by the brutal letters of detainees. The participating artists come from all walks of life; some were moved by the struggles of migrant mothers with little previous knowledge of the situation. For others, the motivation was much more personal.
"I knew I couldn't say no," participating artist Fidencio Martinez said. "It was important for me to be involved because I was in ICE detention when I was 7 years old. I remember how scared, lonely and cold I felt. Even though I had my mother with me, I could see she was in pain. I was too young to understand why people in uniforms could walk around freely while we had to remain in a holding cell ... My current self feels like I am making work that would've helped the 7-year-old me when I was in there, when I thought the world had forgotten us. That is why I was so grateful to be a part of this."
Visions from the Inside is a grassroots effort to spread awareness, anger, conviction and change regarding a topic that has been silenced for too long. Thanks to resources like Tumblr, marginalized voices are able to make themselves heard like never before. "As people of color, putting our stories out there goes against the generations-long media silence around our issues," Iris Rodriguez, webmaster at End Family Detention said.
"As people of color in a technological age, we have a privilege bestowed unto us that is unprecedented and that was not afforded to our ancestors -- the technology to communicate immediately with the world. It has been through everyday folks like me and you sharing these letters and stories that has taken this issue to dinner tables, churches and conversations worldwide."
Rodriguez affirmed the necessity of spreading these women's stories and providing them long overdue support. "We should be providing services to the women and to all the families who are fleeing violence. We should welcome families with open arms and we should extend to them refugee status when they are escaping from a place like Honduras or El Salvador that is considered among the most dangerous places in the world. I would like for people to understand that many of these immigration detention centers are run by for profit prison corporations and that they do not care at all about human beings."
Similarly, for artist Martinez, the heart of the project is about communicating that, beyond classifications and citizenships, we're all just people. "I would like people to know that there's no difference between them and us. To break your conceived notions of what an undocumented person must look like or come from. These people are mothers, children, families. We have to see the humanity in all of this and acknowledge their dignity, dreams, and sacrifices."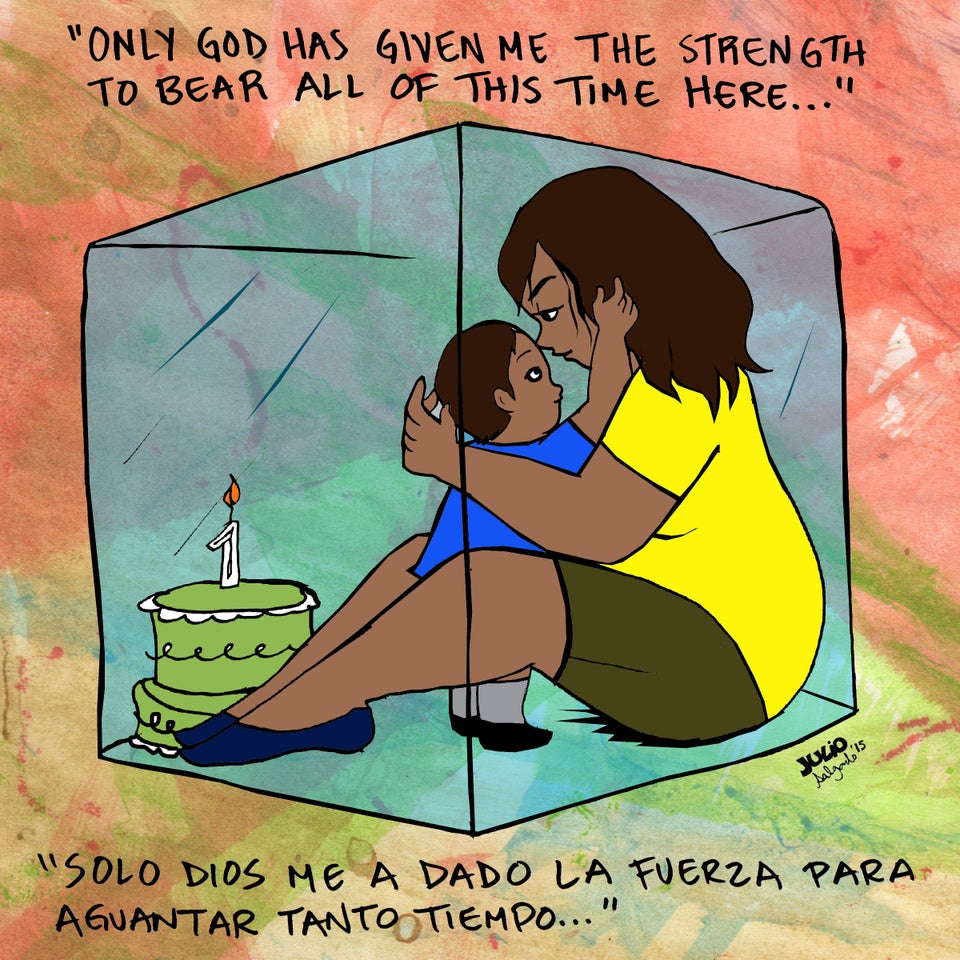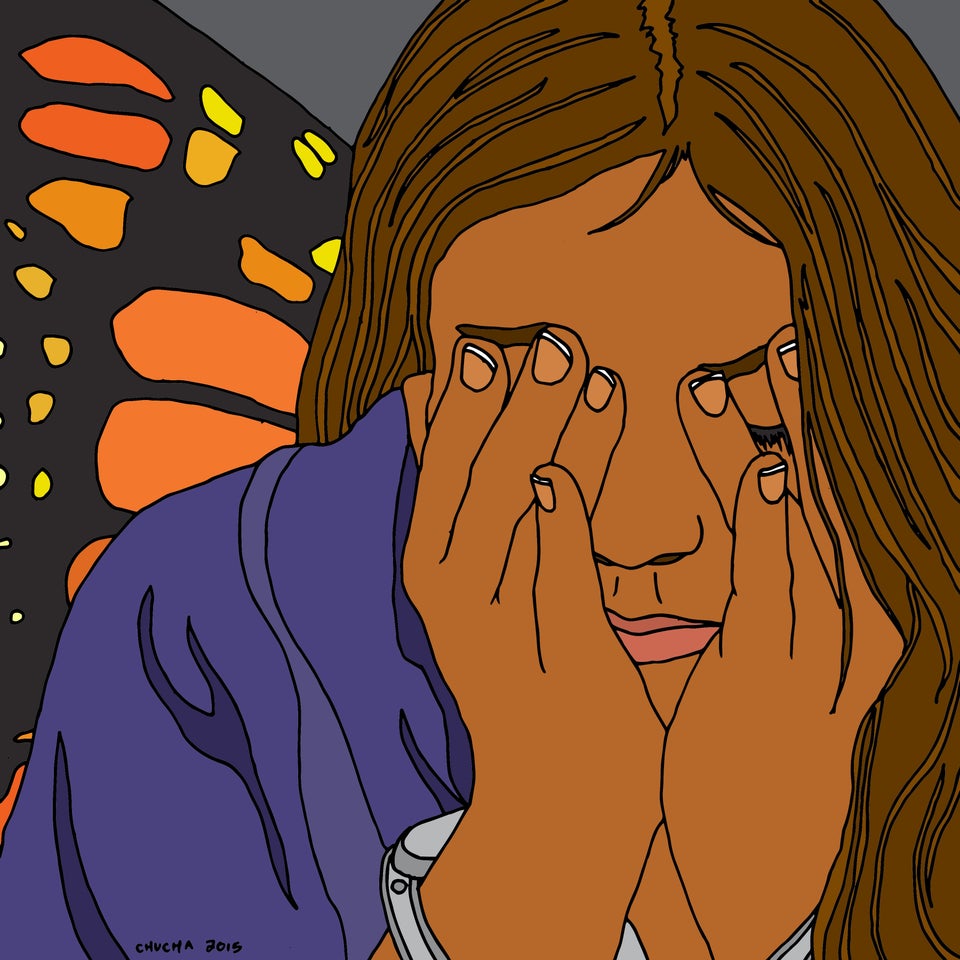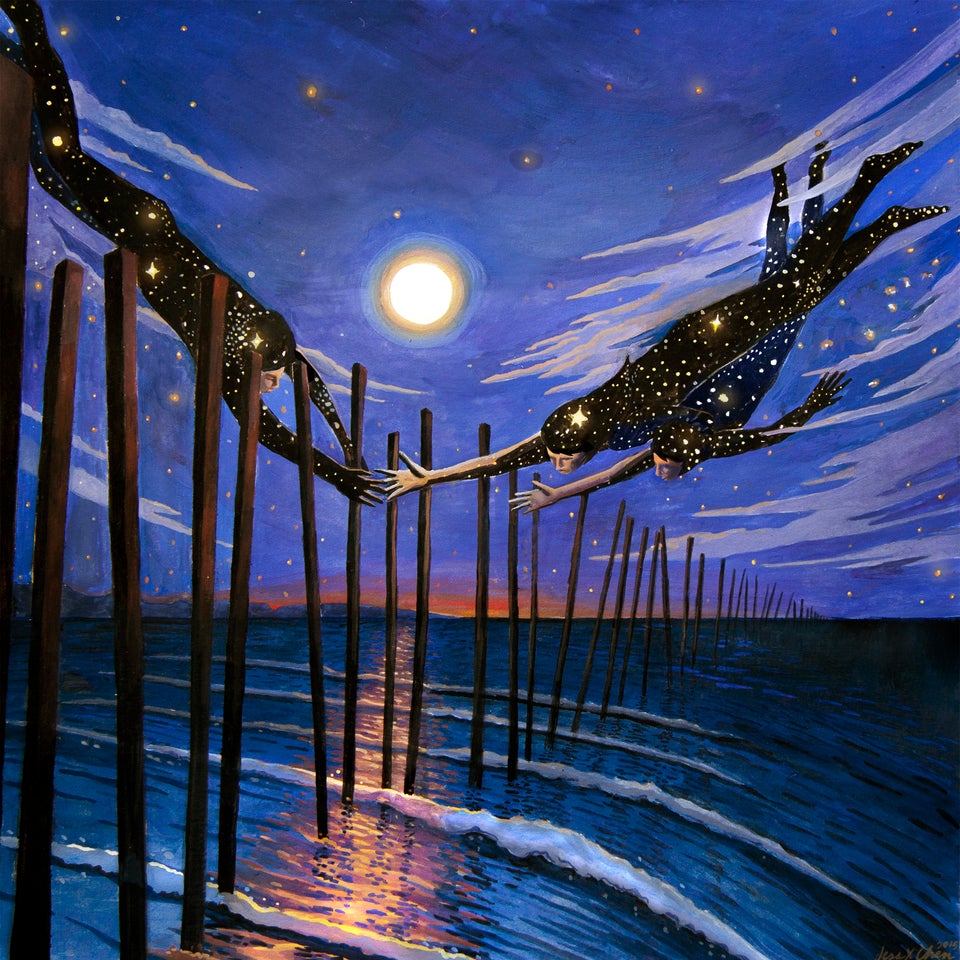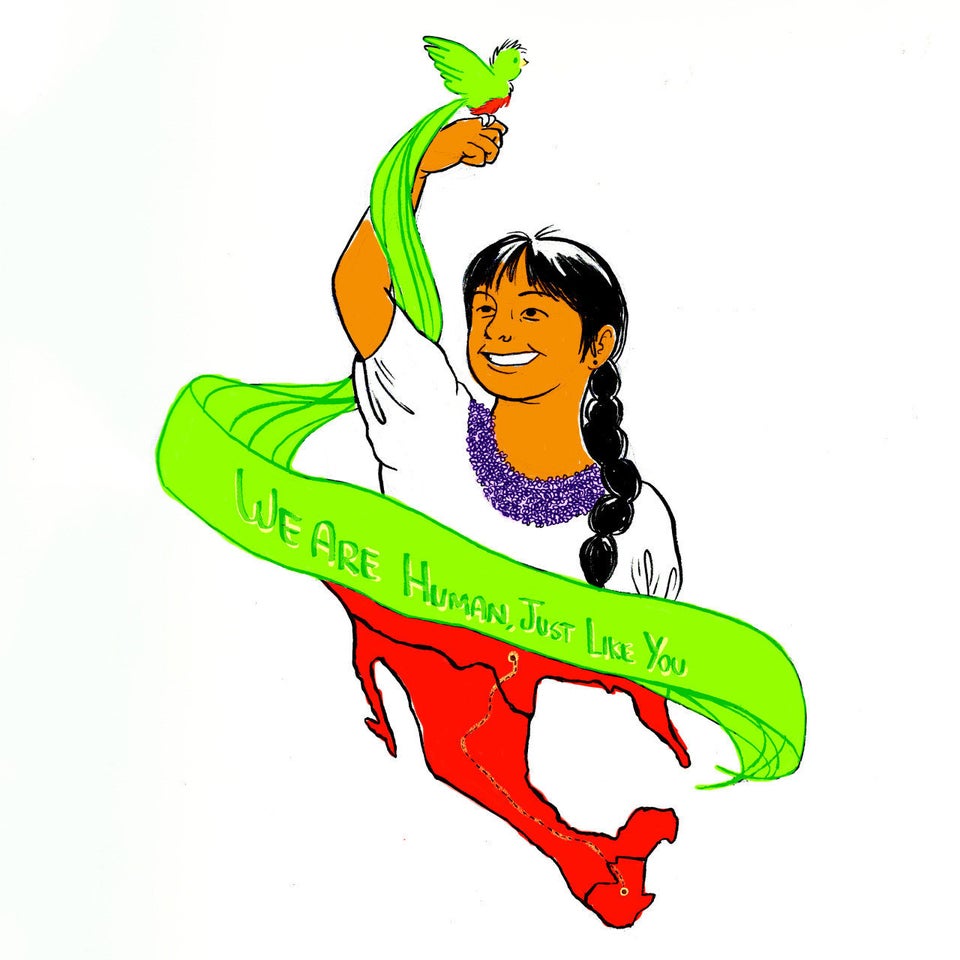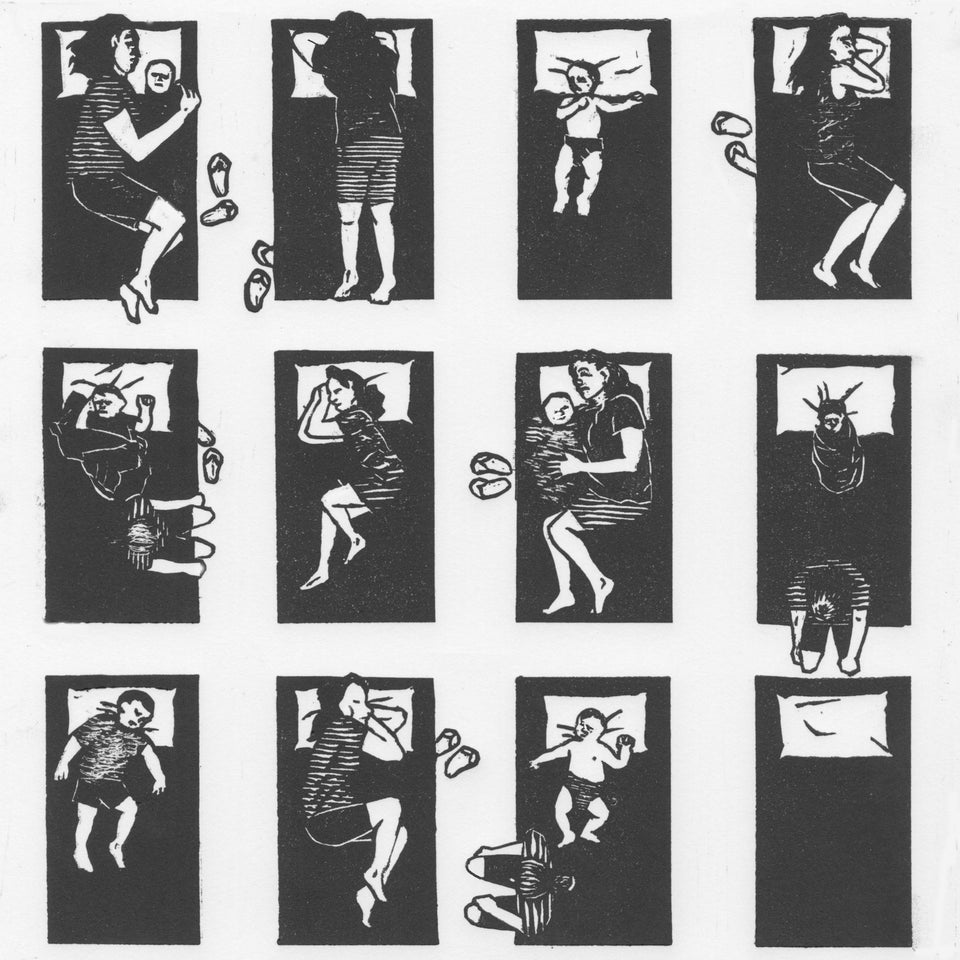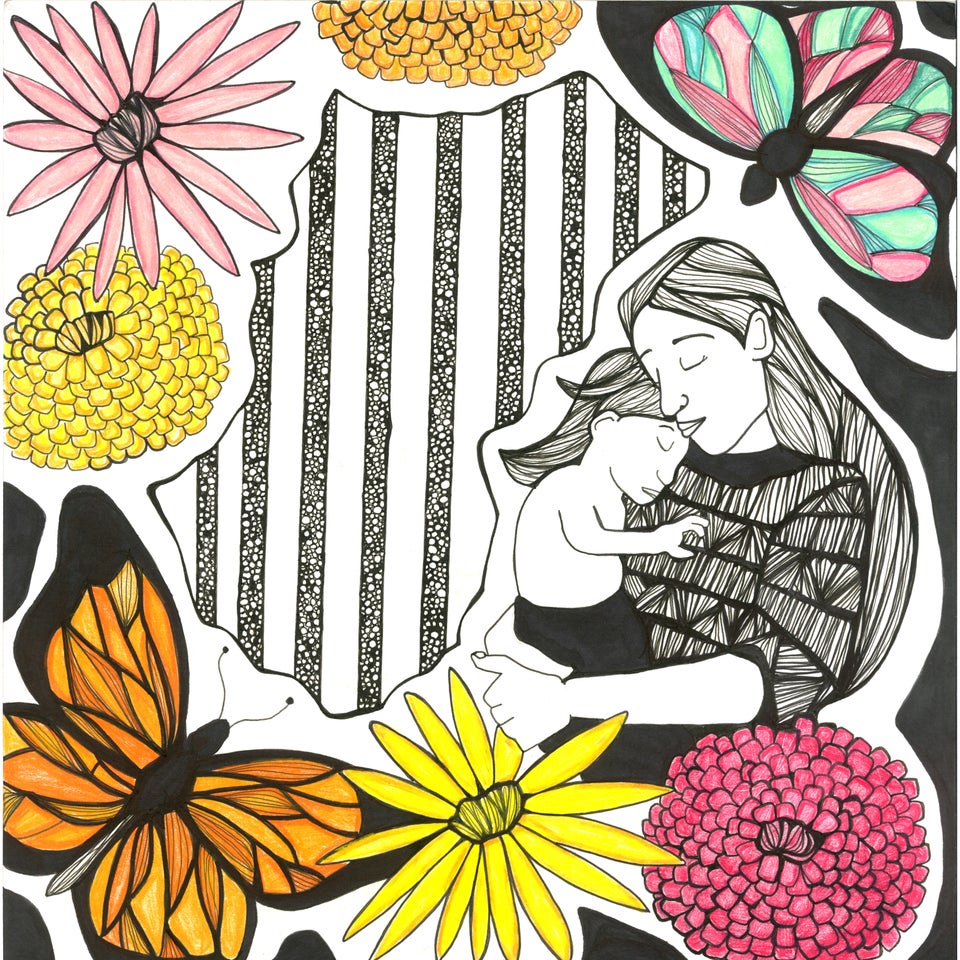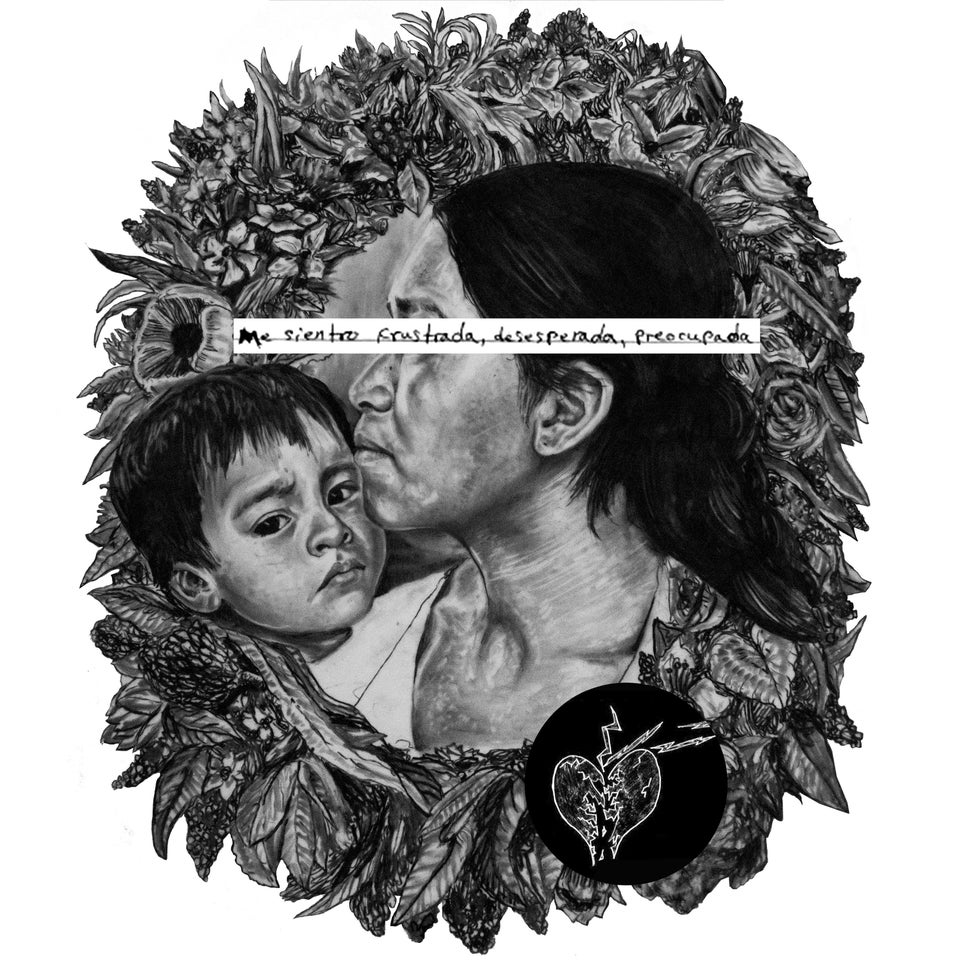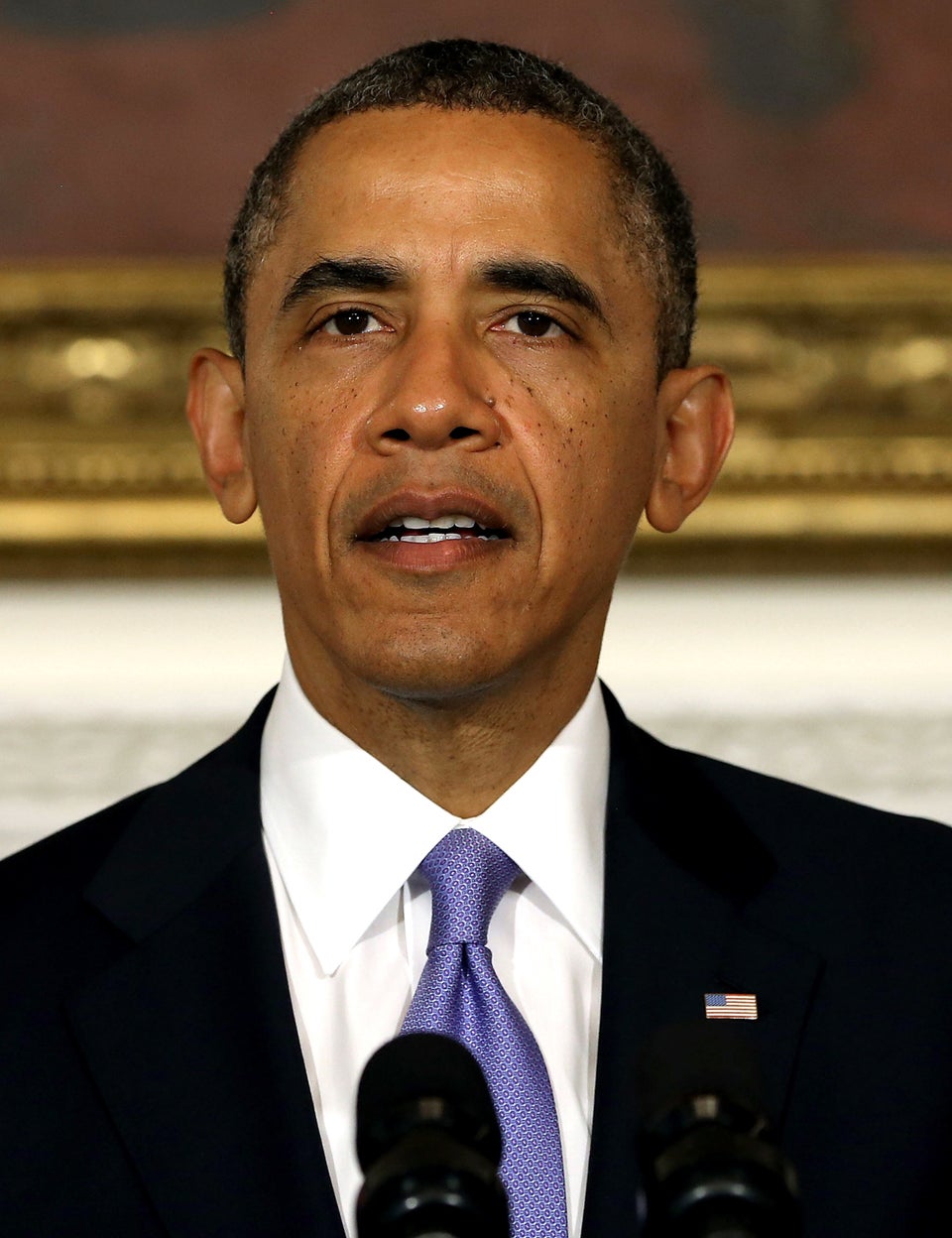 11 Ways Immigration Reform Helps The Economy
Related