Aromatic smoke wafts around Aztec dancers in brightly plumed headdresses performing movements passed down through generations. Next a group of Native American jingle dancers spin and jump in a swirl of bright colors. The theme of July's First Friday festival is Unity and this Las Vegas Culture Pop Up event at the downtown Arts Factory brings together diverse cultural groups focused on learning from and celebrating each other.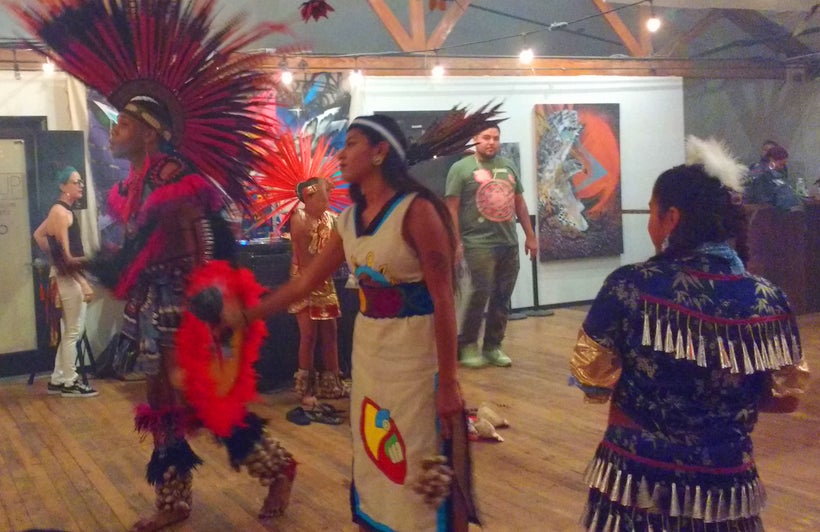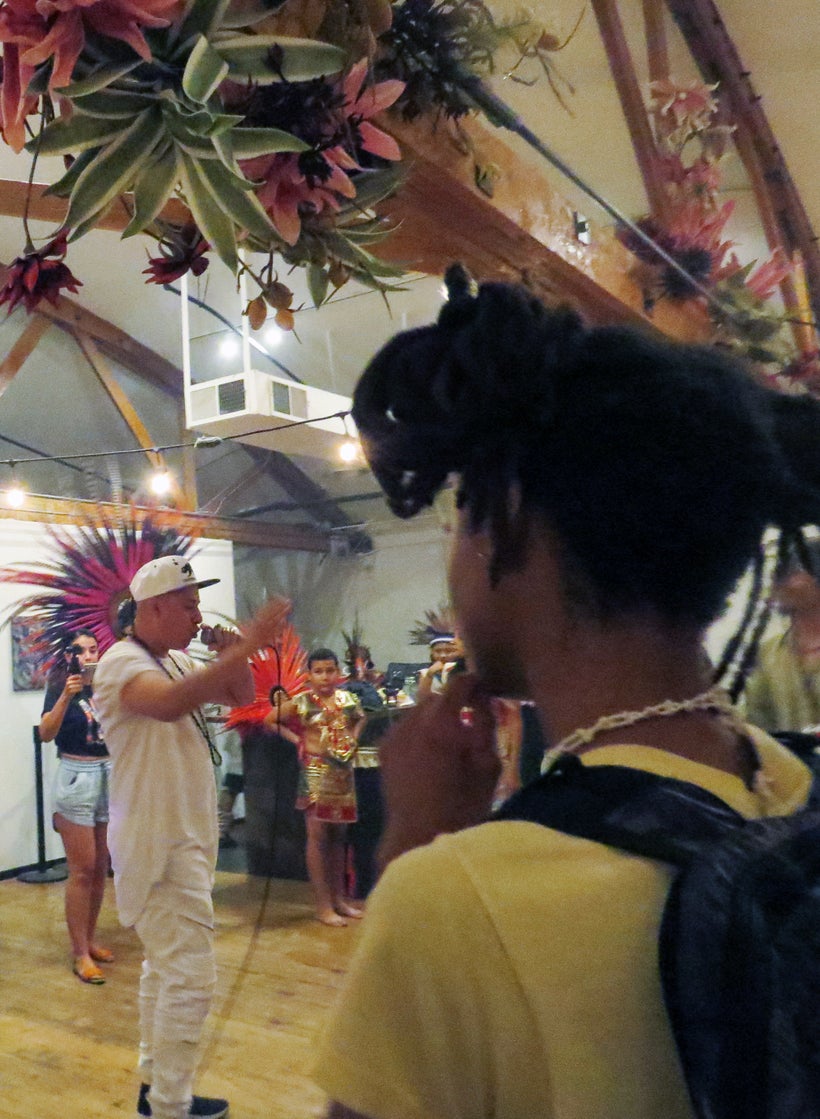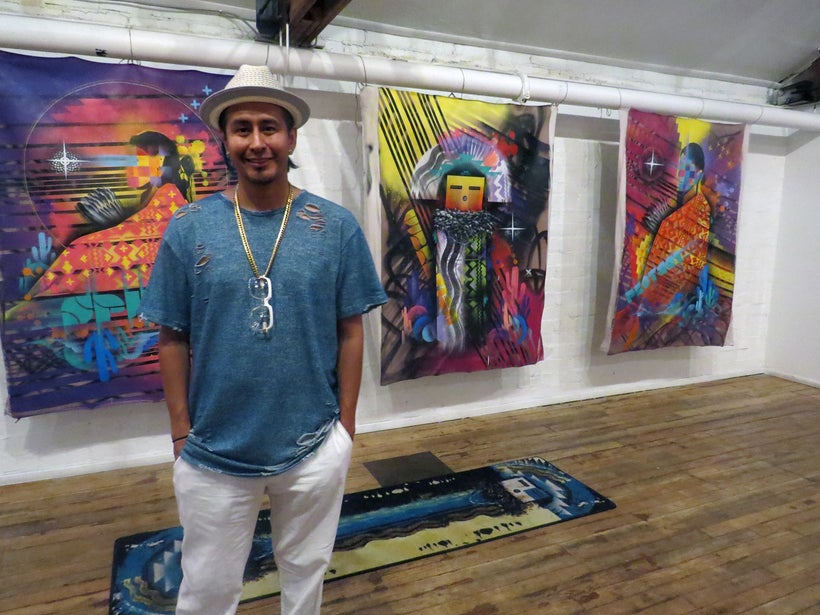 The event, presented by There's Nothing to do in Vegas, blends old and new in a fresh mix with dee jays, break dancers and Hispanic hip hop artist Olmeca also performing. He states that his music is "unapologetically bilingual" and talks about the importance of choosing to work in environments where there is mutual respect between artist and institution. Artworks by Diné-Navajo artist Randy L. Barton aka Randy Boogie, and Las Vegas Paiute artist and educator Fawn Douglas, also blend traditional and contemporary style.
Along with teaching and encouraging the next generation of indigenous performers, Fawn Douglas and the Las Vegas Paiute band have been active in raising awareness of cultural artifacts in Nevada currently under threat. Descendants of the Tudinu, or Desert People, who left stories of their lives in petroglyphs and pictographs on canyon walls, local Paiute have worked closely with other tribes and environmental protection groups to organize events such as the Gold Butte Culture Walk to highlight what is at stake.
Although Gold Butte and Basin and Range National Monuments were recently given protection under the Antiquities Act, the Trump Administration has ordered a review. Fawn Douglas released a public statement in response to Secretary Zinke's visit to Southern Nevada on June 26th:
"I am deeply disappointed to learn that Secretary Zinke is visiting Nevada but passing on the opportunity to meet with Paiute tribal communities so close to the deadline for his review of our National Monuments. Since Secretary Zinke promised to visit Nevada and engage local stakeholders six months ago, we have been trying to invite him to a conversation and on-the-ground tour to share why ancestral indigenous lands like Gold Butte, and Basin and Range merit National Monument status…. This review of our National Monuments, while unnecessary and unprecedented, cannot be completed without listening to the tribal voices who for decades have fought to protect and preserve these public lands"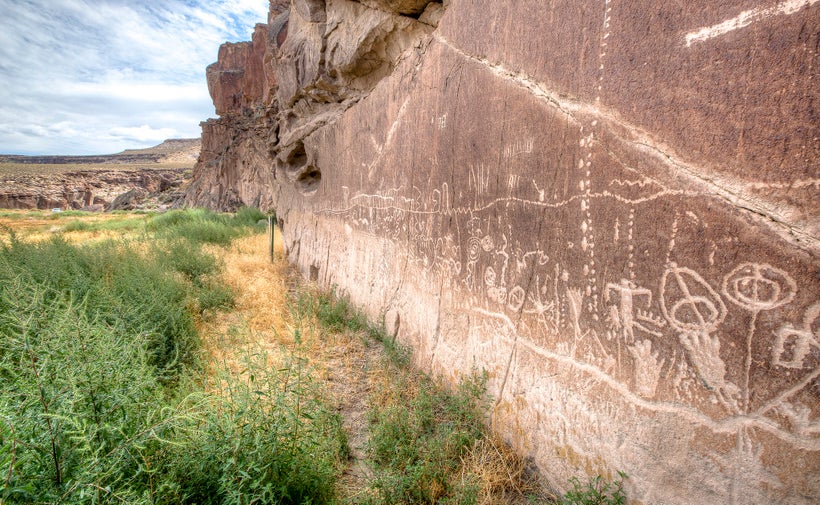 The time period for public comments is short, with Monday July 10th being the final opportunity for people to contribute their views on the federal regulations website regarding the value of Gold Butte and Basin and Range national monument areas.
Las Vegas-based photographer and curator Sergio 'Checko' Salgado is developing a reputation for environmental advocacy and has also brought together a group of artists to focus on the Basin and Range National Monument. On show at the Winchester Cultural Center until July 13th, "Valley of Faces: Pareidolia in the Basin & Range" features collaborations between Salgado and Matthew Couper, Steve D. Craft, Natalie Delgado, Amanda Farrar, Jeannie Hua Ferguson, Myron Hensel, Bekah Just, Angee Jackson, Sean Slattery, Greg Telles, and Justin-Aaron Velasco.
As conflicting interests clash over the delineation and utilization of public lands, visual and performing artists are making an important contribution to the dialogue.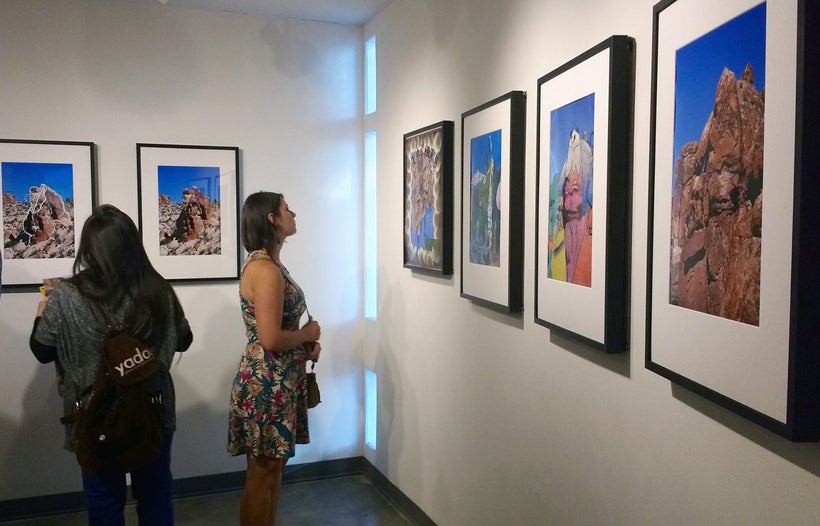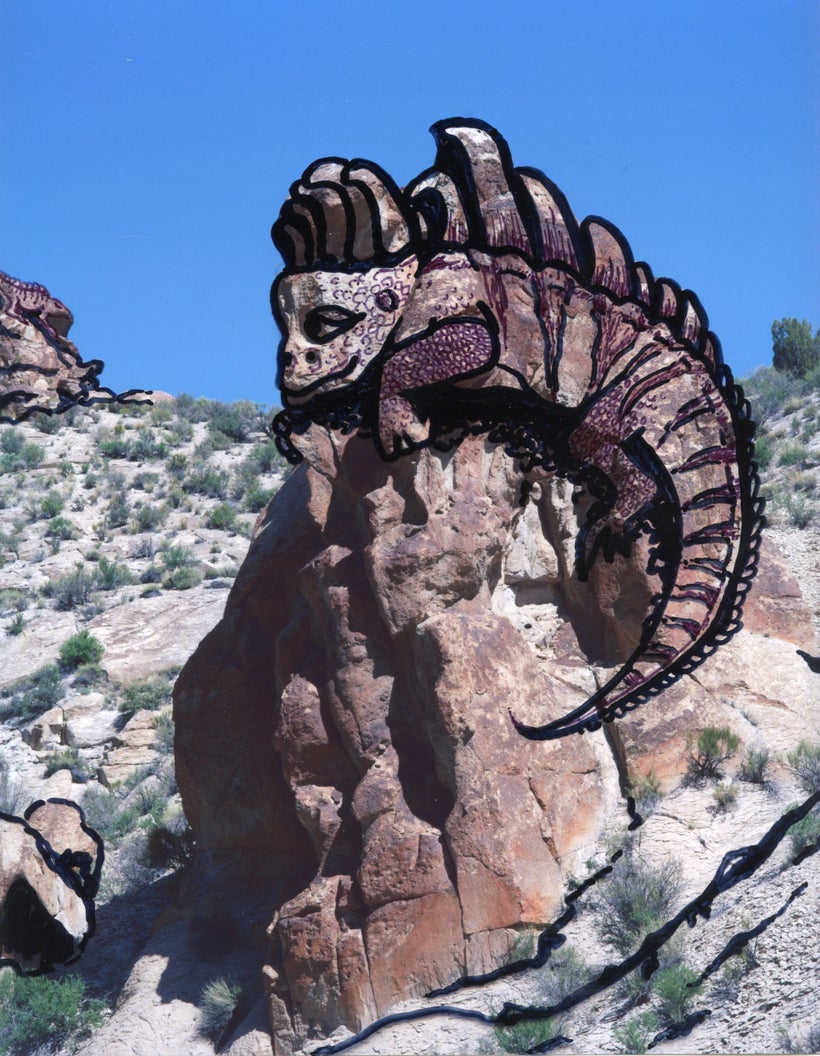 Calling all HuffPost superfans!
Sign up for membership to become a founding member and help shape HuffPost's next chapter
This post was published on the now-closed HuffPost Contributor platform. Contributors control their own work and posted freely to our site. If you need to flag this entry as abusive,
send us an email
.